Happy book birthday to La Belle Sauvage by Philip Pullman. After 17 years it's time to return to the world of Philip Pullman's His Dark Materials in the new series, The Book of Dust. All of us here at Booktopia have been eagerly anticipating the release since it was announced in February, and we're so excited that today is the day!
La Belle Sauvage is the first instalment in a new trilogy set ten years before Northern Lights. It reacquaints readers with the much-beloved Lyra Belacqua and a host of other characters from the original books. This all-new story is an enthralling addition to the world of His Dark Materials and a must-read for fans of the original series.
Pullman himself has described this new book as not a sequel, nor a prequel. Rather, La Belle Sauvage is an 'equel' because it doesn't stand before or after His Dark Materials, but beside it. In fact, the next two volumes in The Book of Dust will take place after the events of His Dark Materials, meaning this trilogy will span over quite some time.
So far, critics worldwide have united in their praise for La Belle Sauvage.
"The book is full of wonder… It's a stunning achievement, the universe Pullman has created and continues to build on." – Sarah Lyall, The New York Times.

"Too few things in our own world are worth a 17-year-wait: The Book of Dust is one of them." – Elizabeth Hand, The Washington Post.

"A rich, dreamlike prequel well worth the wait." – Sam Leith, The Telegraph.
With the wait finally over, you'll find me tonight – La Belle Sauvage in hand – desperately devouring the pages. And then the wait will begin again for volume two…
Happy reading!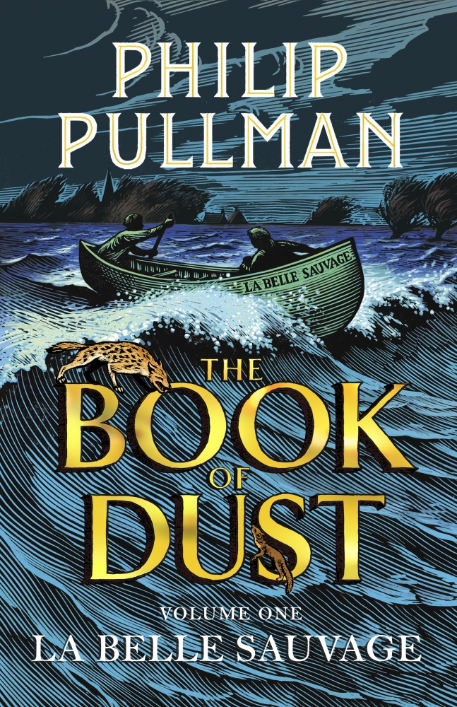 La Belle Sauvage
The Book of Dust: Volume 1
Philip Pullman returns to the world of His Dark Materials with this magnificent new novel, set ten years before Northern Lights and featuring his much-loved character, Lyra Belacqua.
Eleven-year-old Malcolm Polstead and his dæmon, Asta, live with his parents at the Trout Inn near Oxford. Across the River Thames (which Malcolm navigates often using his beloved canoe, a boat by the name of La Belle Sauvage) is the Godstow Priory where the nuns live. Malcolm learns they have a guest with them; a baby by the name of Lyra Belacqua...
About the Contributor
Tanaya has been a lover of books for as long as she can remember. Now, her book collection is a little out of control, mostly consisting of YA fiction and pretty hardcovers. When she's not reading, she spends a lot of her time taking photos of books for her bookstagram account, @prettypagesblog. She also has a love of Disneyland, bullet journaling and cats.
Follow Tanaya: Twitter