For those who grew up pouring over literary classics like C.S Lewis and J.R.R Tolkein, The Wonderling is sure to capture both hearts and imaginations. Written by New York Times bestselling author, Mira Bartok, the book follows an orphaned Foxling (half fox, half human) named Number 13 (later named Arthur, after the brave and bold King Arthur, by his best friend Trinket, the Sparrow). Arthur has lived at the Home for Wayward and Misbegotten Creatures, run by the devious Miss Carbunkle, since he was a young groundling, and the tale sees Arthur finding himself, his courage, and his home.
Mira Bartok now reveals her journey writing The Wonderling.
By Mira Bartók
It was early 2014, and I was struggling to write a non-fiction book for adults, following the moderate success of my memoir, The Memory Palace. But my heart was just not in it. Besides, what I really wanted to write was fiction. And draw. I missed drawing so much! One day, I took out my sketchbook and made a quick sketch of a one-eared rabbit. Above it I wrote: "The Wonderling: a Dickensian tale about a one-eared creature who is abandoned at birth and sets off to seek his destiny in a strange land." Underneath, I added, "Too bad I don't have any time to write it!"
But you just can't push a big idea down if it insists on coming out. Finally, I took a leap of faith, and began writing furiously about this one-eared creature who eventually transformed from rabbit into the fox/dog-like groundling called Number Thirteen.
I immersed myself in writing the book, and in anything that helped me along in the process: books, museums, online research, music, and dreams. There's a lot of Dickens in the book, a bit of Virginia Woolf, a touch of Dante, Dahl, definitely some Narnia, Wind in the Willows, and Victorian fairytales. And of course, who isn't influenced by Harry Potter? I also took a trip to visit my friend, fantasy writer Jane Yolen, who lives in Scotland half the year. She drove me all around the country to see ancient ruins and, being Jane, told me stories and myths about each place. When Jane returned home to her house in Western Massachusetts, I spent some time hiding in her vast attic library full of fairytales and mythology books. I also visited museums, drawing and writing about objects that ended up in the book, and spent hours in library archives, studying Victorian children's books and games.
By early summer of 2015 I had a detailed synopsis for a book series, and what I hoped were 100 solid pages of The Wonderling. My agent loved the book, and said she thought she could sell it as a partial manuscript. She sent it out and immediately got responses from publishers. But the one publisher I was hoping to hear from the most seemed to have dropped off the face of the planet: Candlewick Press. Where was Karen Lotz, the head of my favorite house? Why wasn't she returning my agent's calls?
It urned out that the head of Candlewick was vacationing in Cornwall, staying in a seaside cottage on a cliff with no cell reception or internet. I had almost given up on her when finally, her assistant reached her and she received the manuscript. She read the story aloud to her children while they were waiting out a torrential storm in a car outside Tintagel Castle, the legendary birthplace of King Arthur (who happens to play a thematic role in The Wonderling). What better way to read The Wonderling than beneath the shadow of a ruined castle in the pouring rain?
After my agent got early offers on the book, she set the date for an auction, which means that each interested publisher makes a bid for the book, higher than their initial offer. Then, a most unlikely thing happened. My agent was at a meeting about another project with two movie agents from CAA, the big Hollywood movie agency. After the meeting, my agent and her colleague were talking about The Wonderling when the movie agents happened to walk by. They spotted the first page of my manuscript, on which was an illustration of Arthur. When Jen told them what the book was about, they asked to read the manuscript. They read it overnight. That was on a Wednesday. They sent it out to a list of ten A-list directors and producers on Thursday. By Monday, there was a bidding war in Hollywood. Fox Studios ended up outbidding everyone, and Tony-winning and Oscar-nominated director Stephen Daldry signed on to direct the film (or multiple films and Broadway musical, should the first one go well).
Jen contacted the publishers who were to go to auction and gave them the news, which changed everything. Now I had a major motion picture movie deal which greatly affected their bids. I was in a dream situation: I had offers from some of the top editors in the children's book industry. But who to choose? To make my final decision, I went to the Eric Carle Museum of Picture Book Art in Amherst, Massachusetts to figure it all out. I pulled out 30 books with the best book covers and laid them out on a table. When I checked to see who published them, 27 were from Candlewick. I had made my choice.
And I couldn't be happier!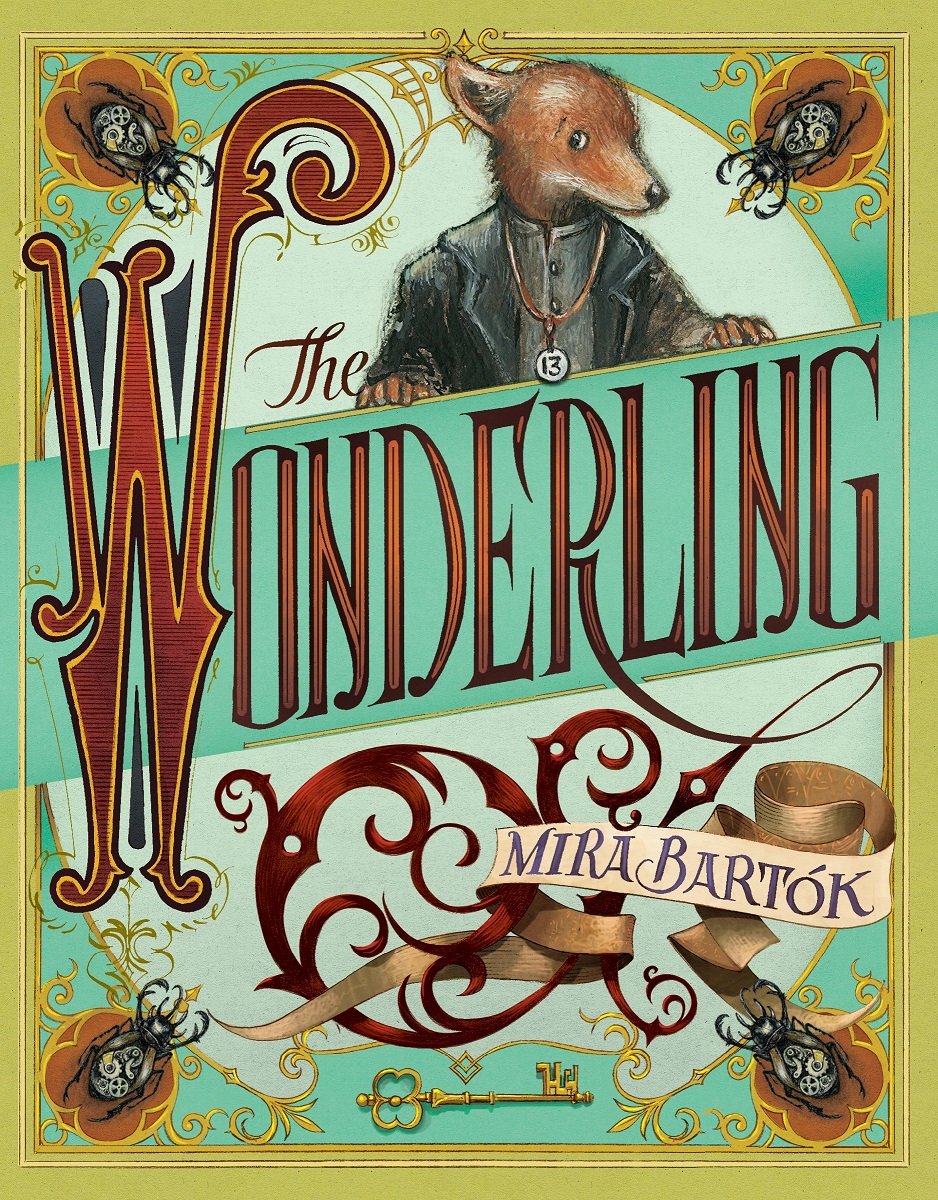 The Wonderling
In this extraordinary debut novel with its deft nod to Dickensian heroes and rogues, Mira Bartók tells the story of Arthur, a shy, fox-like foundling with only one ear and a desperate desire to belong, as he seeks his destiny.
Welcome to the Home for Wayward and Misbegotten Creatures, an institution run by evil Miss Carbunkle, a cunning villainess who believes her terrified young charges exist only to serve and suffer. Part animal and part human, the groundlings toil in classroom and factory, forbidden to enjoy anything regular children have...
About the Contributor
Tanaya has been a lover of books for as long as she can remember. Now, her book collection is a little out of control, mostly consisting of YA fiction and pretty hardcovers. When she's not reading, she spends a lot of her time taking photos of books for her bookstagram account, @prettypagesblog. She also has a love of Disneyland, bullet journaling and cats.
Follow Tanaya: Twitter