The Cull by Tony Park
Review by Simon Nash
Tony Park once again takes us along a journey through the savannahs and safari parks of southern Africa as he brings us his latest novel, The Cull.
Sonja Kurtz, is charged with the responsibility of an all women's anti-poaching team, near the banks of the Sabie River adjoining the Kruger National Park. The increase in poaching of rhino horns and various other endangered species in the area has concerns from the authorities to the highest levels, as well as some wealthy and well connected private Safari Park owners.
One such business tycoon is Julie Clyde-Smith, one of the world's richest women, who hires Sonja and a makeshift team to tackle the gangs and poaching kingpins in a struggle to regain stability in the region, and thus begins The Cull. Sonja's loyalties are often put under scrutiny on numerous fronts, as she tackles many enemies known and unknown throughout this entertaining adventure.
Hudson Brand, Sonja's on-again off-again lover, is employed to investigate the killing of an alleged poacher. Sonja's and Hudson paths crisscross numerous times through the separate approaches of the same issues. Clyde-Smith's money and integrity are under question as results do not match the crime on many occasions.
Many of Tony Park's loyal fans will be pleased with the addition to his collection with this latest release, where many of his favourite locations and characters are once again brought to life. The Cull has numerous love interests and sub plots that will keep you interested till the end.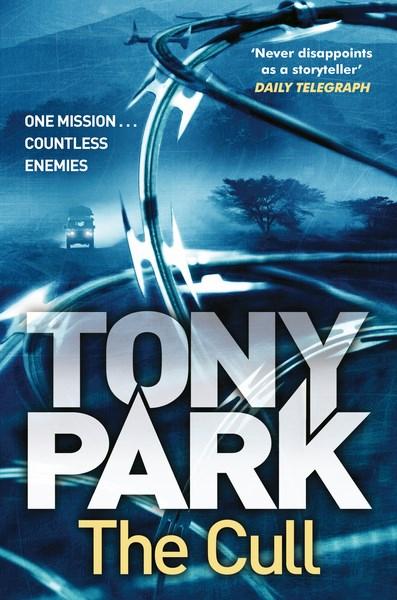 The Cull
One mission... countless enemies.
Former mercenary Sonja Kurtz is hired by business tycoon Julianne Clyde-Smith to head an elite squad. Their aim: to take down Africa's top poaching kingpins and stop at nothing to save its endangered wildlife.
But as the body count rises, it becomes harder for Sonja to stay under the radar as she is targeted by an underworld syndicate known as The Scorpions.
When her love interest, safari guide and private investigator Hudson Brand, is employed to look into the death of an alleged poacher at the hands of Sonja's team...
About the Contributor