Cherry blossoms, Mount Fuji, the jaw-dropping districts of Tokyo, ramen, sushi, anime… there are so many reasons to love Japan! Lonely Planet author Rebecca Milner is an expert on the exotic, exciting and exquisite country. Through her diligent and passionate research, Lonely Planet brings us must-have guides like Japan – your passport to the most relevant, up-to-date advice on what to see and skip, and what hidden discoveries await you.
We now chat with Rebecca on the latest Lonely Planet Japan Guide.
Please tell us about yourself and your experience with Japan. How many times have you been? Why do you go? Do you have a favourite city? (If so, which one)
I've lived in Tokyo for 15 years, so I'm a bit biased! There are just so many nooks and crannies in this city that it never gets old. I like how there is a neighbourhood for every mood. Like if I feel like putting myself together and going to a nice coffee shop there's a neighbourhood for that (Omotesando) or if I feel like trawling through second hand shops then there's a neighbourhood for that, too (Koenji).
What is it about Japan that has people continually travelling there?
I think it's because there are so many things that Japan does well. It's not just about sightseeing. Say you're mad about hiking or coffee or video games or architecture (or all of that!) – you can pursue that passion and also get to enjoy travelling in a foreign country. I think it also helps that getting around on the bullet train is a no-brainer!
What is something people would be surprised to learn about Japan?
That not everything is hi-tech! Of course some stuff truly is, like Japan's famous futuristic bidet toilets. But then you might have to book your ryokan (traditional inn) via fax! People like to have the latest mobile phone or whatever but there is also a genuine affection for out-dated technology. You can see it in places like Akihabara, where you can get the latest gadgets and also vintage video games.
A lot of weird and wonderful trends originate in Japan. Like Maid Cafés, Snuggle Cafes, The Bunny Café, and the Capsule Hotel. Are there any experiences you'd recommend people add to their travel list?
I'm not sure all these count as weird! Capsule hotels make a lot of sense actually. If you really think about it, youth hostel dorms with shared bunk beds are a lot weirder! I really like Japanese spas. Not fancy spas, they're more like bathing department stores – with lots of different hot spring baths and saunas that you can try out. The bigger ones have food courts and rooms full of reclining armchairs – you can actually spend the night in one if you want. I've seen whole families doing this. One time, ages ago, my friend and I slept for five nights at a spa in Osaka called Spa World. It was cheaper than a hotel, and so nice to go for a soak every night.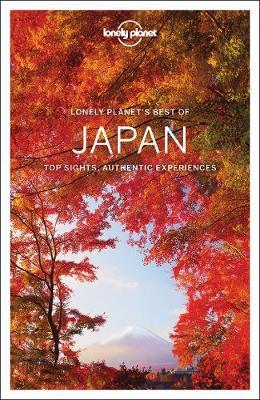 Some of the tastiest and slurp-worthy cuisine is from Japan – ramen, udon, sushi, tempura. Are there certain restaurants/street vendors you frequent when you're craving these dishes?
It's impossible to answer this! There are so, so many good places to eat. And I think that's what makes Japan stand out: you don't have to go out of your way to find good food because the quality is generally very high. That said, I can say, definitively that Saimi, in Sapporo, is the best ramen I've ever had.
Tell us about the skiing in Japan…
Where to begin?? I think it's a really fun way to experience the country. Because of course you get to be out on the slopes, but then you go back to your lodge and have a hot pot dinner – which is just such a Japanese winter classic. And a lot of ski resorts double as hot spring resorts, and a soak is really the perfect thing at the end of the day. Followed by beer, of course.
Are the cherry blossoms as magical as they seem on Instagram?
I think they're better actually! The blossoms are lovely of course, but looking at them is only a small part of it. A bigger part of it is getting together with friends and hanging out in the park all weekend (with thousands of other people doing the same). It's that sense of everyone coming together, communally, to let loose and be in the moment. As far as seasonal displays go, my personal favourite is the wisteria that blooms in the mountains in May.
Why would you recommend Lonely Planet's Japan guide?
So much passion for travel went into this book. We had a team of 10 writers, spending months on the road doing research. We really go everywhere. There's so much great new stuff in this edition – onsen towns that aren't on the tourist trail yet, bars where you can connect with the local scene, and of course tried and tested tips for making your trip run as smooth as possible.
Thank you Rebecca!
Lonely Planet doesn't stop there. There are new editions coming every year, including Best of Japan, for those looking for the best of the best.
Japan
Lonely Planet Travel Guide: 15th Edition
Lonely Planet Japan is your passport to the most relevant, up-to-date advice on what to see and skip, and what hidden discoveries await you. Explore a bamboo grove in Arashiyama, marvel at Shinto and Buddhist architecture in Kyoto, or relax in the hot springs of Noboribetsu Onsen; all with your trusted travel companion. Get to the heart of Japan and begin your journey now!
About the Contributor
Bronwyn Eley is new to the book industry, having previously served in the Royal Australian Air Force & even spent some time as a barista until entering the exciting world of Booktopia. Books are her true passion. Bronwyn writes in her spare time, often has her face buried in a book and enjoys keeping fit (which she undoes by eating loads of chocolate) with Martial Arts and personal training. She can't answer what her favourite book is but she has a soft spot for The Host (Stephanie Meyer), Peter Pan (J.M Barrie) & Outlander (Diana Gabaldon). Fantasy, sci-fi and YA make up the majority of her bookshelves.