Stop whatever you're doing. Trust me, you won't regret it. Why? Because there are four YA books itching to get read – four compelling, haunting, exciting YA books, that is!
Check out these reviews below and by the end of this blog, you'll see why they deserve a spot on your TBR list.
---
Reviews by Tanaya Lowden & Sarah McDuling

---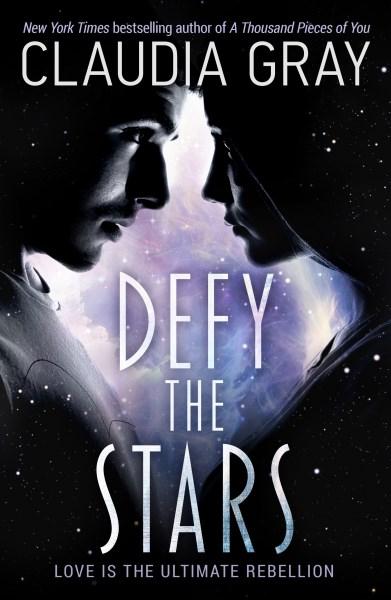 Defy the Stars
by Claudia Gray

Review by Tanaya Lowden
It seems like the growing trend in YA books lately are those set in space. We've seen vampires, werewolves, angels, and demons, and now we've moved on to these epic space blockbusters (think Illuminae). If like me you love space, then this is a trend you will gladly jump for joy over, and Defy the Stars is a perfect example of this trend in motion as it's a spectacular new YA adventure romance set in space from the author of A Thousand Pieces of You.
Noemi is a young and fearless soldier of Genesis, a colony planet of a dying Earth. But the citizens of Genesis are rising up – and so a terrible war has begun. When Noemi meets Abel, one of Earth's robotic mech warriors, she realises that Abel himself may provide the key to Genesis' salvation.
This book was so incredibly fun to read. I always feel that Claudia Gray does an excellent job of keeping her plot exciting and engaging, surprising the reader with little unexpected twists and turns. I particularly loved the idea of Earth being the bad guys, and getting to explore the different and cool planets in this world that don't exist for us.
Noemi and Abel are also a fun bunch of characters. Abel in particular had me laughing out loud multiple times, and I thought Gray did a great job of making his voice develop in the story from very AI-like to more human.
If you like your romance slow and not so instalovey, this is the perfect choice for you, as although you can feel the chemistry building throughout, the romance is not rushed and that makes it all the more perfect.
Defy the Stars is the first in what I believe will be an explosive new series! Fans of the Firebird Trilogy will gladly enjoy the return to Gray's writing!
Learn more about Defy the Stars
---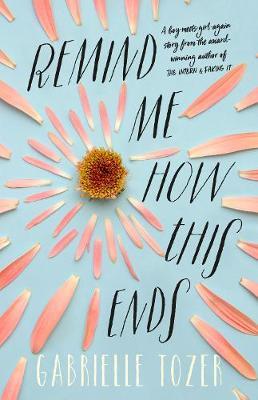 Remind Me How This Ends
by Gabrielle Tozer

Review by Tanaya Lowden
Looking for a quick, lighthearted read that's enjoyable and relatable? Look no further, Remind Me How This Ends is the perfect choice for you. Scratch that, any Gabrielle Tozer is the perfect choice for you.
Remind Me How This Ends follows Layla and Milo, two childhood best friends who lost touch when Layla moved away following the sudden death of her mother. Five years later and Layla's returned to the town that still holds so many difficult memories, the town where Milo is stuck, not quite sure what he wants his future to be. The two reconnect and pretty soon they're drawn into a tangled mess that forces them to come to terms with all they've been avoiding.
Something I love about Gabrielle Tozer is how easy her books are to read. From the very first page I find myself absorbed in her stories, and I'm easily able to read her books in one sitting. Remind Me How This Ends is no different, and features the same funny writing that I've come to expect from Tozer.
I also enjoy Tozer's ability to write incredibly relatable characters. Milo and his struggles of not knowing what to do after finishing year 12 are struggles I'm sure resonate in a lot of us. They're the kind of characters you root for, wanting them to be happy forever.
Remind Me How This Ends is a fantastic #LoveOzYA new release.
Learn more about Remind Me How This Ends
---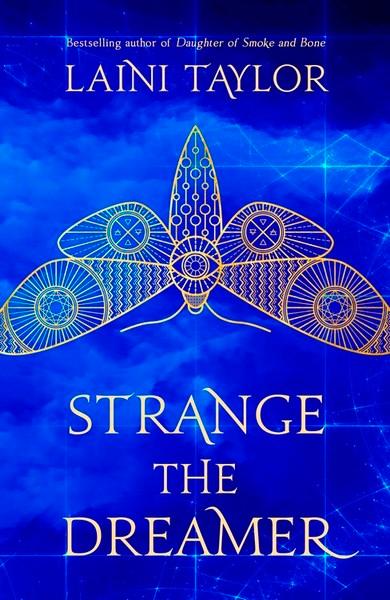 Strange the Dreamer
by Laini Taylor

Review by Sarah McDuling
Laini Taylor is one of my all time favourite authors. Her ability to weave beautiful stories set in intricate worlds and full of fantastical creatures is pure magic. Reading her books is always a decadent treat. The vivid imagery she uses paired with her beautiful prose and her wild imagination results in the kind of spellbinding storytelling that perfectly blends horror and fantasy, tragedy and romance, magic and violence.
Strange the Dreamer was an absolute pleasure to read. I did not want the book to end, and when I came to the last word on the last page, I gave an audible gasp of pained dismay.
Set in a world both familiar and strange, one that manages to evoke ancient civilisations and mythologies whilst still seeming completely alien, Strange the Dreamer introduces us to the city of Weep – a place that has been cursed by tragedy and lost its true name. This is the story of a boy called Lazlo Strange who lives in a library, and of a mysterious blue-skinned girl known as The Muse of Nightmares.
Strange the Dreamer is a dark fantasy brimming with raw emotion, vibrant descriptions and devastating heartbreak. It is many things at once; an adventure story about an underdog chasing his dreams, an epic tale of star-crossed love, the story of a tragic hero haunted by regret, and a city drowning in grief. This is a book full of gods, ghosts, nightmares, and secrets, set in a world where it is difficult to distinguish the line between heroes and villains.
Strange the Dreamer is exquisite in every way. I deeply loved every word of this gorgeous book and think that everyone should read it. Bound to delight fans of Laini Taylor, this is the perfect read for anyone who likes to feed their imagination on sumptuously sinful and richly flavoured desserts.
Learn more about Strange the Dreamer
---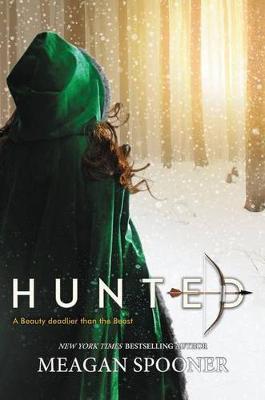 Hunted
by Meagan Spooner

Review by Sarah McDuling
I can never get enough of Beauty and the Beast. I don't know what it is about that fairytale. Maybe it's because I grew up with the Disney cartoon version and idolised Belle for being a bookworm (like me!) with brown hair (like me!) who gets to hang out in an enchanted castle full of talking furniture (not so much like me but whatever). The point is, I've always had a soft spot for this particular fairytale, so whenever I hear about a new retelling of it, I automatically add it to my wish list. And when that retelling happens to be by one of the authors of The Starbound Trilogy, it's EVEN BETTER!
I really cannot express how much I adored this book, or how quickly I devoured it. I have read it twice since I got my hands on a copy and I know there will be many rereads in my future. Hunted is a perfect Beauty and the Beast retelling that stays fairly close to the familiar story whilst also cleverly incorporating elements of Russian folklore.
With the release of the live action Disney film this month, there's been a lot of discussion about Beauty and the Beast and whether or not it's an inherently anti-feminist story. As much as I love the traditional fairytale, it's true that it does contain some disturbing themes (Stockholm syndrome, anyone?). It can also be argued that the archetypal "beauty" is something of a passive damsel in distress. I'm delighted to say that Hunted delivers an incredibly strong and relatable heroine who pretty much embodies feminist ideals, and features a slow-burning and eminently satisfying romance that never once crosses the line into Stockholm syndrome territory.
The beauty of this book is Yeva, a kickass hunter with a brave heart and an iron will. Yeva rocks! I felt her rage and her heartbreak, suffered through every hardship, and celebrated every triumph right alongside her. The descriptions of the stark, white, winter forest transported me into another world. I really felt as though the cold was seeping into my bones.
Hunted is definitely one of my favourite Beauty and the Beast retellings, and as I have read approximately one zillion of them please understand that I do not say this lightly! It's the perfect read for all the fairytale aficionados out there (hello my people!), as well as fans of authors like Robin McKinley, Juliet Marillier, Naomi Novik and Kate Forsyth.
About the Contributor
Bronwyn Eley is new to the book industry, having previously served in the Royal Australian Air Force & even spent some time as a barista until entering the exciting world of Booktopia. Books are her true passion. Bronwyn writes in her spare time, often has her face buried in a book and enjoys keeping fit (which she undoes by eating loads of chocolate) with Martial Arts and personal training. She can't answer what her favourite book is but she has a soft spot for The Host (Stephanie Meyer), Peter Pan (J.M Barrie) & Outlander (Diana Gabaldon). Fantasy, sci-fi and YA make up the majority of her bookshelves.