Full of the same lovable quick wit and humour as The Martian, Artemis is another gripping read from bestselling author, Andy Weir.
Artemis follows Jazz, a resident of the moon. Unless you're a rich tourist or an eccentric billionaire, making a living on the moon can be tough, and Jazz gets by through smuggling the occasional bit of contraband from Earth. Soon, Jazz is asked to commit the perfect crime for a reward too lucrative to turn down, and alas, a web of conspiracies and secrets are unveiled.
Part of what makes this book so enthralling is its characters. Weir has a talent of writing characters that are smart, funny and likeable, but also incredibly quirky and flawed. I really loved Jazz, and found myself laughing at her dialogue and internal monologue quite frequently throughout the book.
The setting of Weir's books also make them a standout in my eyes. The community he created on the moon was well developed and fascinating, and definitely added to the adventure and anticipation that are a feature of his writing.
How does this book compare to Weir's previous novel? The Martian is a fascinating and unputdownable sci-fi novel set in space that grips you from the very first sentence (which unfortunately cannot be repeated here!). Artemis, on the other hand, follows a very different narrative. It's a heist story set on the moon, making the comparisons between both books difficult. What I will say is that Artemis is an entertaining and strong sophomore novel, and definitely worth reading. I loved it, and cannot wait for further books by this author!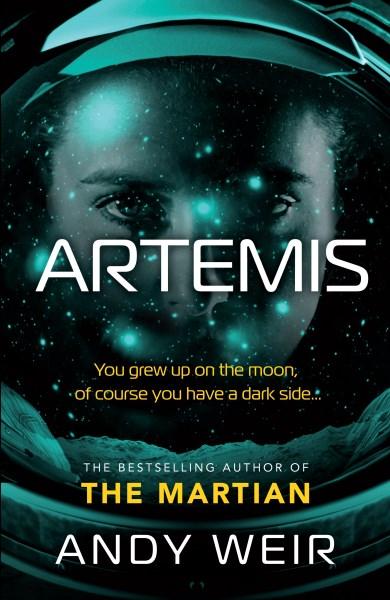 Artemis
A smart, funny, irresistible new adventure thriller, Artemis is a heist story set on the moon. Andy Weir has created a fascinating, detailed world, based in real science and featuring a kick-ass, witty female protagonist every bit as memorable as Mark Watney.
Jazz Bashara is a criminal. Well, sort of. Life on Artemis, the first and only city on the moon, is tough if you're not a rich tourist or an eccentric billionaire. So smuggling in the occasional harmless bit of contraband barely counts, right? Not when you've got debts to pay and your job as a porter barely covers the rent...
About the Contributor
Tanaya has been a lover of books for as long as she can remember. Now, her book collection is a little out of control, mostly consisting of YA fiction and pretty hardcovers. When she's not reading, she spends a lot of her time taking photos of books for her bookstagram account, @prettypagesblog. She also has a love of Disneyland, bullet journaling and cats.
Follow Tanaya: Twitter