If it weren't for J.K. Rowling's creative genius and tenacity to get published, today would be like any other day. We'd be going about our day, unaware that terms such as Hogwarts, Quidditch and Ravenclaw even existed. But because of one woman's persistence to share her beloved wizarding world with others, we now celebrate Harry Potter's birthday today. We now celebrate a fictional character's birthday. What other author can claim such an achievement?
Happy 37th Birthday Harry Potter! And Happy Birthday J.K. Rowling! (yes, they share a birthday…)
It was in 1997 that the first book in the Harry Potter series was published in the UK. Now, twenty years later, children and adults are still enamoured with the series, with generation after generation reading and loving the books.
Since 1997, the series has spawned a movie franchise, international Quidditch games, two theme parks in the USA, enough merchandise to fill a Quidditch stadium, and a love for reading that is priceless.
Booktopia's Tanaya Lowden has written a POEM to celebrate twenty years of Harry Potter, and shares her experiences of reading this series:
When I was about 7 or 8, I went shopping with my sister, mum and aunt when I saw the Harry Potter books for the first time. I remember picking them up and reading their blurbs. My aunt noticed me reading them and bought me the first book in the series. That was the start of a beautiful book relationship, as I could not put any of the books down and would constantly reread them throughout the years.

Since then I've shared this series with some of my best friends. I've watched my younger cousins and neighbours fall in love with the magical world of Harry Potter. I've been lucky to go to the Wizarding World of Harry Potter in the US twice, and literally walk in my favourite fictional world. I've collected multiple copies of these books that I love, and most importantly, I've become part of this wonderful fandom. What a childhood!

I have so many memories of this series. And now here I am today, all these years later celebrating a beloved fictional character's birthday. Happy 37th Birthday Harry Potter! And Happy Birthday J.K. Rowling.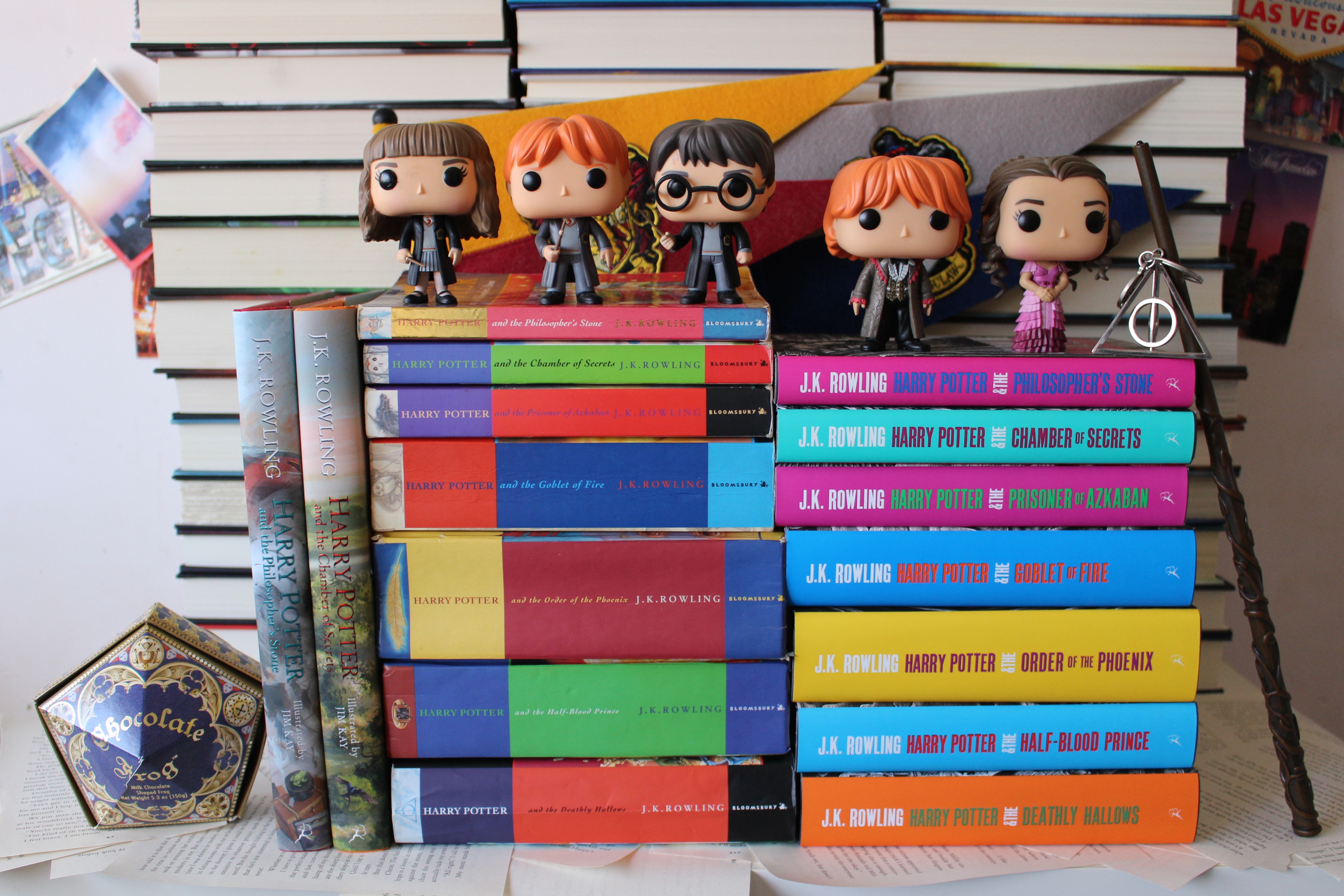 We've come a long way since the above original editions. Just this year, special Limited House Editions of Harry Potter and the Philosopher's Stone were published to celebrate 20 years of publication.
Chatting recently with Levi Pinfold,  illustrator of these new editions, he tells us that "Life was a surreal wonderland for an hour or two, then I realized I had to actually do the work! Harry Potter means a lot to so many people, so it comes with a responsibility." Read the full interview with him here.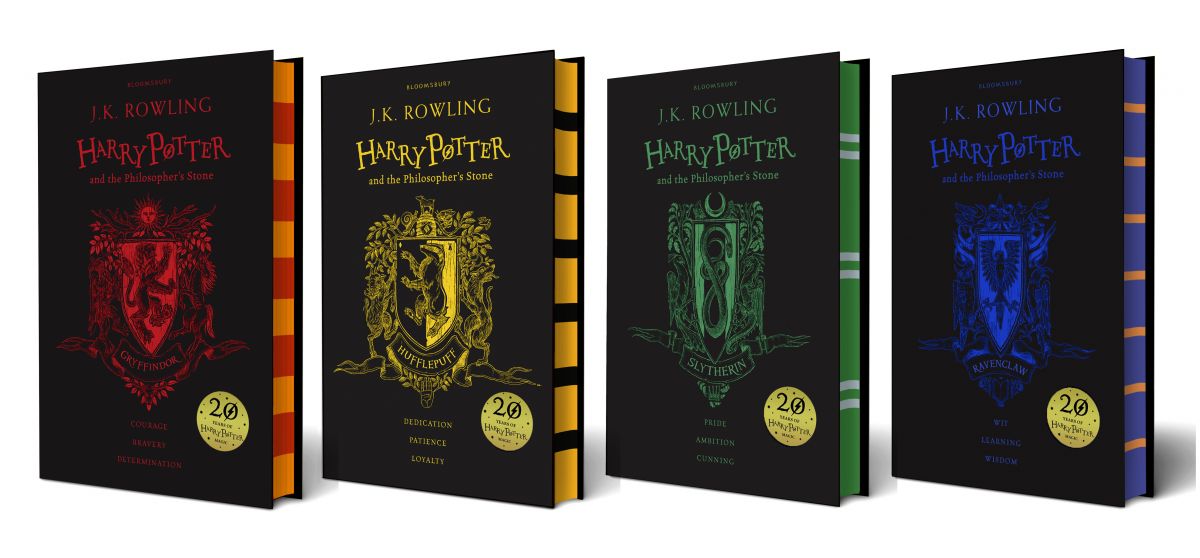 We now even have illustrated Harry Potter books, which have been a massive hit with super fans. Read an article here about Jim Kay, the illustrator, where you'll discover which character was the most difficult to draw! Here's a sneak peek inside the illustrated edition of Harry Potter and the Prisoner of Azkaban.

Just recently we discovered that two new Harry Potter books will be released to coincide with The British Library's Harry Potter exhibition in London in October this year. Harry Potter: A History of Magic is the official book of the exhibition. Harry Potter: A Journey Through a History of Magic is an irresistible romp through the history of magic, from alchemy to unicorns, ancient witchcraft to Harry's Hogwarts – packed with unseen sketches and manuscript pages from J.K. Rowling, magical illustrations from Jim Kay, and weird, wonderful and inspiring artifacts that have been magically released from the archives at the British Library.
Browse Booktopia's collection of Harry Potter books, eBooks, gifts, DVDs, stationery and audio books here. Here you'll also find Harry Potter colouring books, Fantastic Beasts and Where to Find Them stationery and copies of Harry Potter and the Cursed Child.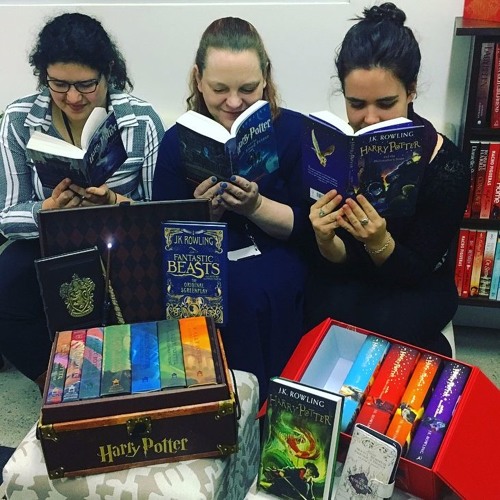 Booktopia's Emily Winter, Tracey Mills and Bronwyn Eley chat about everything Harry Potter! Listen to the podcast here.
About the Contributor
Anastasia Hadjidemetri is the former editor of The Booktopian and star of Booktopia's weekly YouTube show, Booked with Anastasia. A big reader and lover of books, Anastasia relishes the opportunity to bring you all the latest news from the world of books.