Congratulations to Amy Andrews and Ros Baxter who are finalists in the 2017 RUBY Awards, nominated for their book, Numbered! We chat with Amy about their nominated book, how they reacted when they found out they were finalists, and her advice for aspiring authors.
Congratulations, you're a finalist in the 2017 RUBY Awards! How did you react when you found out you were a finalist?
I received the email as it was my details on the entry and the first thing I did was to ring Ros! We squee'd a lot! It's been such a grand adventure writing together and to be a finalist in the Ruby with our book baby is the cherry on top of the pie!
Please tell us about the story you've been nominated for. Did you have a secret alternative title while you were writing it?
The book was called Numbered right from the start. It was Ros' title and her concept so we were thrilled that MIRA didn't want to change it. Numbered tells the story of Poppy, who has just been given a breast cancer diagnosis, through the eyes of her BFF and her new boyfriend. Essentially it's a bucket list book with a lot of laughter, tears and international travel.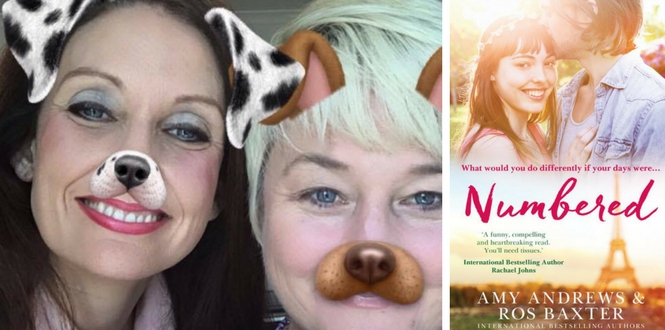 Do you write romance books in secret, or are you loud and proud?
We both write romance although Ros has a full time job and four young kids, so she's a little busy to be prolific! And we're out and proud.
Headless washboard abs, a torrid embrace, the sprawling homestead, an elegantly dressed décolletage, or a vaguely kinky object against a dark background – what's your favourite type of romance cover and why?
My favourite covers are ones that can sum up the book in one glance – no easy feat! I'm also drawn to covers with quirk. A cover that can make me smile or laugh, has me at hello!
What is the secret life of a romance writer? What goes on between you and your keyboard (or quill) behind closed doors?
The biggest secret of all? Some days I don't even get out of my pyjamas….The rest is just getting one word down at a time, bleeding your heart and soul and emotions all over your keyboard until those two beautiful words – THE END.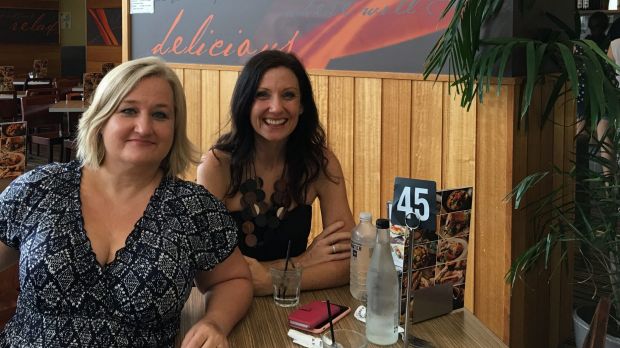 Do you remember the first romance you read, the one that inspired you to continue reading and writing in this genre?
I don't remember the title but it would have been one of my mother's racy red Mills and Boons I used to sneak away with when I was eleven. I do remember the name of the book that changed my entire outlook on romance. It was Getting Rid Of Bradley by Jennifer Crusie. I read that book and had a real light bulb moment. I knew I'd found the kind of writer I wanted to be.
Do you hide any secrets in your plot line that only a few people will find?
Not really. I often have readers who challenge me to put certain food items into sex scenes like fairy floss and Milo for example. They were kind of fun. And there's a scene in the first book Ros and I wrote together that is a verbatim scene from a Baxter family dinner. But I'm not telling which one!
How you differentiate between romance fiction, erotica and porn. Are romance readers getting naughtier?
I think that distinction is often in the eye of the beholder. One person's erotica is going to be another person's porn. Are rom readers getting naughtier? No. The media is just paying closer attention.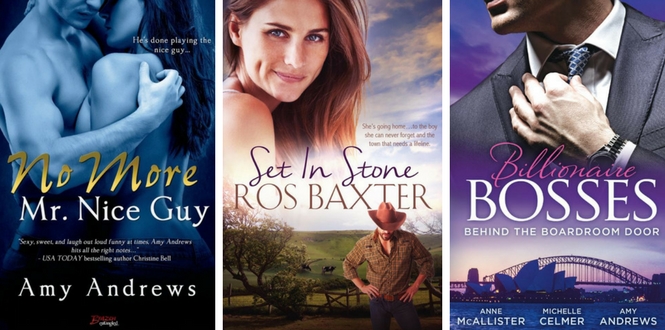 Discover Amy Andrews' books and eBooks | Discover Ros Baxter's books and eBooks
More women read romance than men, but some men do. What do you know of your male audience? And why do they read you?
I don't have a huge male audience but I suspect they read me and romance in general for the same reason women do. A good story, told well about people falling in love. Why should that just be a female thing?
What advice would you give aspiring romance writers?
Read. Read. Read. Be smart about your career. Know your genre. Know your market. Know who you're targeting.
Thank you, Amy!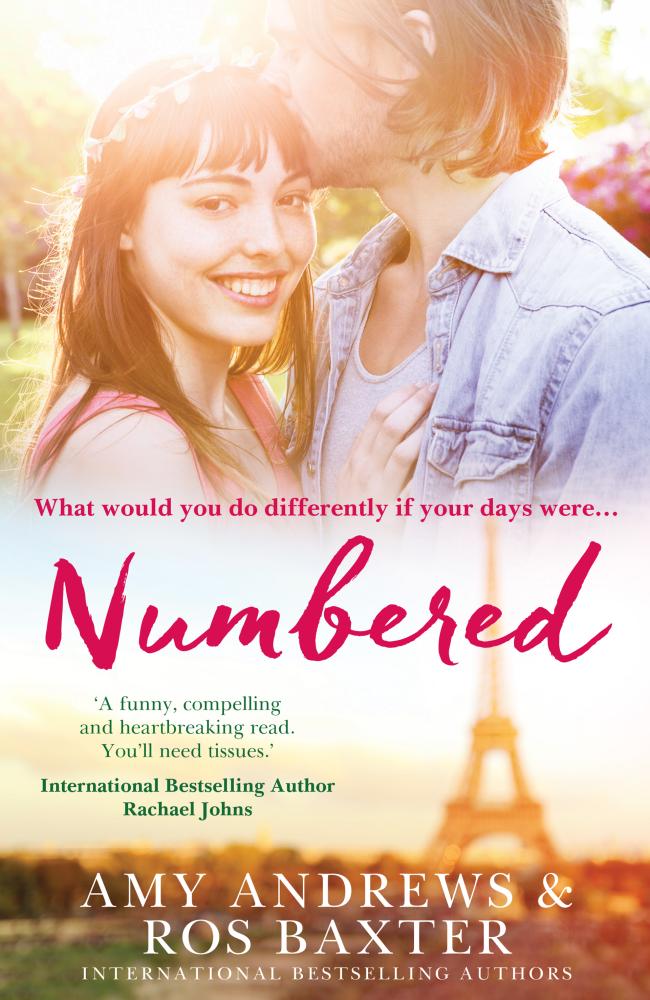 Numbered
Mathematician and many-time Loser in Love Poppy Devine believes in being prepared. So when she discovers she has breast cancer, all she has to do is dust off the carefully numbered bucket list she prepared years before with her best friend Julia.
There are only two problems: Quentin, a gorgeous younger man with rock-star ambitions, wasn't on her list. And take-a-risk Julia, has suddenly come over all disapproving. Together with Poppy's hippy mother Scarlet, the three form an unlikely alliance to help Poppy realise her goals...
About the Contributor