Guest post by Kylie Ladd, author of The Way Back.

I first became interested in the ideas behind The Way Back over a decade ago, when US teenager Elizabeth Smart was reunited with her family nine months after she was abducted from her bedroom in the middle of the night; nine months in which the Mormon girl had been regularly bound, drugged and raped. The media focussed mostly on the details of her captivity and release, though what really intrigued me was how on earth Elizabeth could possibly recover from what she had been through – would it warp and twist the rest of her life, could she ever put the anger she must feel and the abuse she had suffered behind her? Elizabeth later wrote a memoir, claiming to have done just that… but then, it seemed to me at least, long-missing girls started turning up everywhere. Jacyee Duggard, kidnapped 18 years previously and recovered in 2009; Natascha Kampusch, abducted as a ten year old in Austria in 1998 and held for almost nine years; Amanda Berry, Gina DeJesus and Michelle Knight, imprisoned, bashed and raped in a Detroit house for a decade.
As both a psychologist and a writer what fascinated me wasn't so much how these girls had endured what they did, but how (and if) they were able to pick up the pieces of their old lives and start again. The lost child is a popular trope in Australian arts and literature, but I was interested in exploring this from a slightly different angle: not focussing on the loss per se, but what happens next, when what is lost is found.  And then too, there was this: when I was eight years old, a girl at my school was – like Smart – abducted from her bed in the middle of the night.
It was January, summer holidays, and we would both be starting grade three in just under a month. I was looking forward to grade three: at our school, grade three marked the juncture where you were allowed to use a pen to write with instead of a pencil; were permitted access to the dizzy heights of the monkey bars on the top playground rather than being confined to the sandpits of the lower. But Eloise never got to swing on those monkey bars. It was a hot night, the night she was taken, and her bedroom window had been left open, the front door unlocked. When her younger brother went to rouse her the next morning he found her bed empty. There were no signs of a struggle, and the flywire screen was cut.

Our sleepy seaside suburb erupted. The local police station was in my street, which was suddenly jammed with squad cars and media. Helicopters thundered overhead; sniffer dogs were unloaded from the backs of vans and strained, whining softly, on tight leashes. I was both appalled and fascinated. This couldn't be real. This was real. Eloise's mother, who taught my sister, left her job. We stopped running into her in the supermarket and instead only saw her on the front page of the newspaper and during the 6pm news.
All for naught. Eloise was never recovered. Four decades later though, her mother is still alive, still lives – I believe – in the area, must still wake every morning wondering what happened to her girl. The Way Back is not about Eloise, but is in memory of her. It is about enduring not only an abduction, but also its aftermath, and whether such victims – and their families – are ever truly released.
About Kylie Ladd
Kylie Ladd is a novelist, psychologist and freelance writer. She holds a PhD in neuropsychology and lives in Melbourne, Australia, with her husband and two children.
Kylie's novels have been published in Australia, New Zealand, the US, the UK and Europe. Her second novel, Last Summer, was highly commended in the 2011 Federation of Australian Writers Christina Stead Award for fiction, while her third, Into My Arms, was selected as one of Get Reading's 'Fifty Books You Can't Put Down' for 2013. She has also co-edited and co-authored two non-fiction books, Naked: Confessions of Adultery and Infidelity and Living with Alzheimer's and Other Dementias. Her latest book is The Way Back.

Order The Way Back, or any book from the Who Dunnit!? showcase, and you'll go into the draw to win a $600 crime book pack!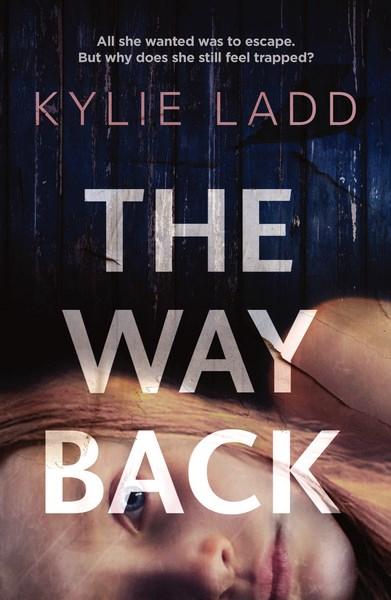 The Way Back
All she wanted was to escape. But why does she still feel trapped. A gripping psychological drama by the author of Mothers and Daughters and Into My Arms.
Charlie Johnson is 13 and in her first year of high school. She loves her family, netball and Liam, the cute guy who sits next to her in Science - but most of all she loves horses and horse-riding. Charlie's parents have leased her a horse, Tic Tac, from the local pony club, but one day they go out for a ride in the national park and only Tic Tac returns. Four months later, long after the police and the SES have called off the search, Charlie is found wandering injured and filthy miles from where she was last seen...
About the Contributor