Congratulations to Avril Tremayne who is a finalist in the 2017 RUBY Awards, nominated for Escaping Mr Right! We chat with her about her nominated book, how she reacted when she found out she was a finalist, and her advice for aspiring authors.
Congratulations, you're a finalist in the 2017 RUBY Awards! How did you react when you found out you were a finalist?
Thank you! I was alone in the house when I opened the email, and my reaction was to re-read it a few dozen times to make sure it was real. I'm still not sure I believe it.
Please tell us about the story you've been nominated for. Did you have a secret alternative title while you were writing it?
Escaping Mr Right started life as a 2014 NaNoWriMo project that I titled Time's Up Chloe – a reference to the hero's decision to actively pursue the heroine after waiting a year for her to like him. Forcing myself to write 50,000 words in a month seemed an excellent way to get book 2 in my Wanting Mr Wrong series underway. But at the end of that month, when I looked at those words, all I could see was a certified mess. Luckily the mess was hiding the bones of a very good story, but the editing process was epic!



Do you write romance books in secret, or are you loud and proud?
Definitely loud and proud. Even those only slightly acquainted with me know I'm a romance fanatic, and I've banged on about wanting to be a romance author through every career I've ever had.
Headless washboard abs, a torrid embrace, the sprawling homestead, an elegantly dressed décolletage, or a vaguely kinky object against a dark background – what's your favourite type of romance cover and why?
The quirky, bright, colourful covers you see on romantic comedies are my absolute favourites – you can tell you're going to have fun inside. My other favourites have the hero and heroine depicted together in a situation from the book – extra points if there's a hint of the setting. I'm a sucker for a cabin in the snow, for example.
What is the secret life of a romance writer? What goes on between you and your keyboard (or quill) behind closed doors?
Airline pyjamas, unbrushed hair, solitude and total silence – and either coffee or red wine depending on the time of day and the type of scene I'm writing (sex scene = red wine).
Do you remember the first romance you read, the one that inspired you to continue reading and writing in this genre?
The Wolf and the Dove by Kathleen Woodiwiss. It opened a new, shocking, beautiful world to me, and I promptly went out and bought every historical romance I could get my hands on – a practice that continued for umpteen years. Historical romance remains my go-to when I want to lose myself completely in a book, and I still have an incredible soft spot for a Medieval.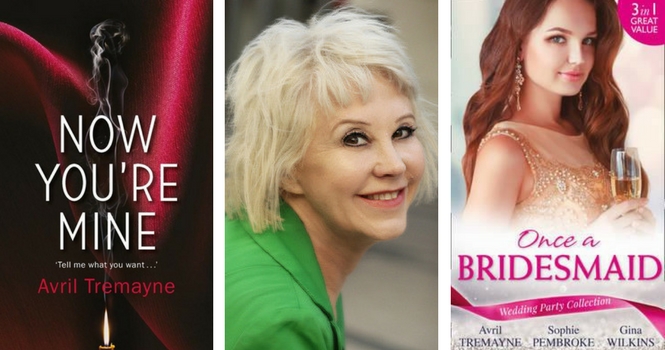 Discover Avril Tremayne's books here
Do you hide any secrets in your plot line that only a few people will find?
I build layers into my books, but although some of the connection points are more subtle than others, I want every reader to find all of them! One thing, though – I've been known to hide an occasional reference from my own life that only a handful of people might recognise. The real me actually makes a secret cameo appearance as a secondary character in one book.
How do you differentiate between romance fiction, erotica and porn? Are romance readers getting naughtier?
The way I see the difference is that in a romance, the love story drives the plot; in erotica, the sex drives the plot; in porn, sex is the plot.
There's no doubt that romances have got sexier over the years, but I think it's still the emotional tension between the characters that's of most interest to romance readers – as opposed to erotica readers where the sex takes centre stage. As an avid romance reader myself, I enjoy sweet and sexy stories equally, but sometimes a romance without sex feels like I'm being robbed of an important emotional dimension of the relationship, and at other times I'll skip over sex scenes if they seem to have been plonked in just for titillation purposes.
Where I'd say the envelope has really been pushed recently is in the breaking of taboos in terms of tropes – ménage, and step-sibling romances, for example. These aren't really my bag, but I'm all for readers being offered as much sexual variety as possible, because we all have different fantasies.



Discover Avril Tremayne's eBooks
More women read romance than men, but some men do. What do you know of your male audience? And why do they read you?
The reviews I've had from male writers (a very small number, admittedly) have been highly complimentary. What they like is no different from what my female readers like – the emotional pull between the characters.
What advice would you give aspiring romance writers?
A first draft is just a first draft – don't submit it or be tempted to self-publish it until you've really worked on it. I promise you, a final draft can look completely different from a first, second or even fifth draft. Do yourself a favour and slow down.
Thank you, Avril!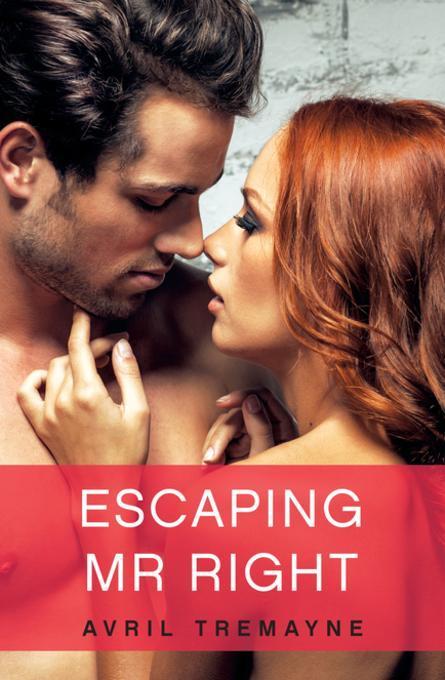 Escaping Mr Right
Sometimes Mr Right is Mr Wrong, and Mr Wrong is definitely Mr Right...
Television reporter Chloe Masters is a woman of cool control ...except when Casanova rugby league player Nick Savage is around. Then cool control goes out the window. Her boyfriend, Marcus, is everything she ever wanted - but it's getting harder to deny her body's reaction to Nick ...
Nick Savage has been head-over-heels since he first laid eyes on Chloe - just a moment too late to stop her connecting with his team mate, Marcus. But when the goalposts shift...
About the Contributor