The cover for the illustrated edition of Fantastic Beasts and Where to Find Them has been unveiled, with award-winning artist Olivia Lomenech Gill revealed as the book's illustrator.
The new cover celebrate some of the beasts discovered on 'author' Newt Scamander's travels. The cover focuses on Olivia's interpretation of one of the six new beasts that were added to the collection earlier this year: a bright, blue Occamy.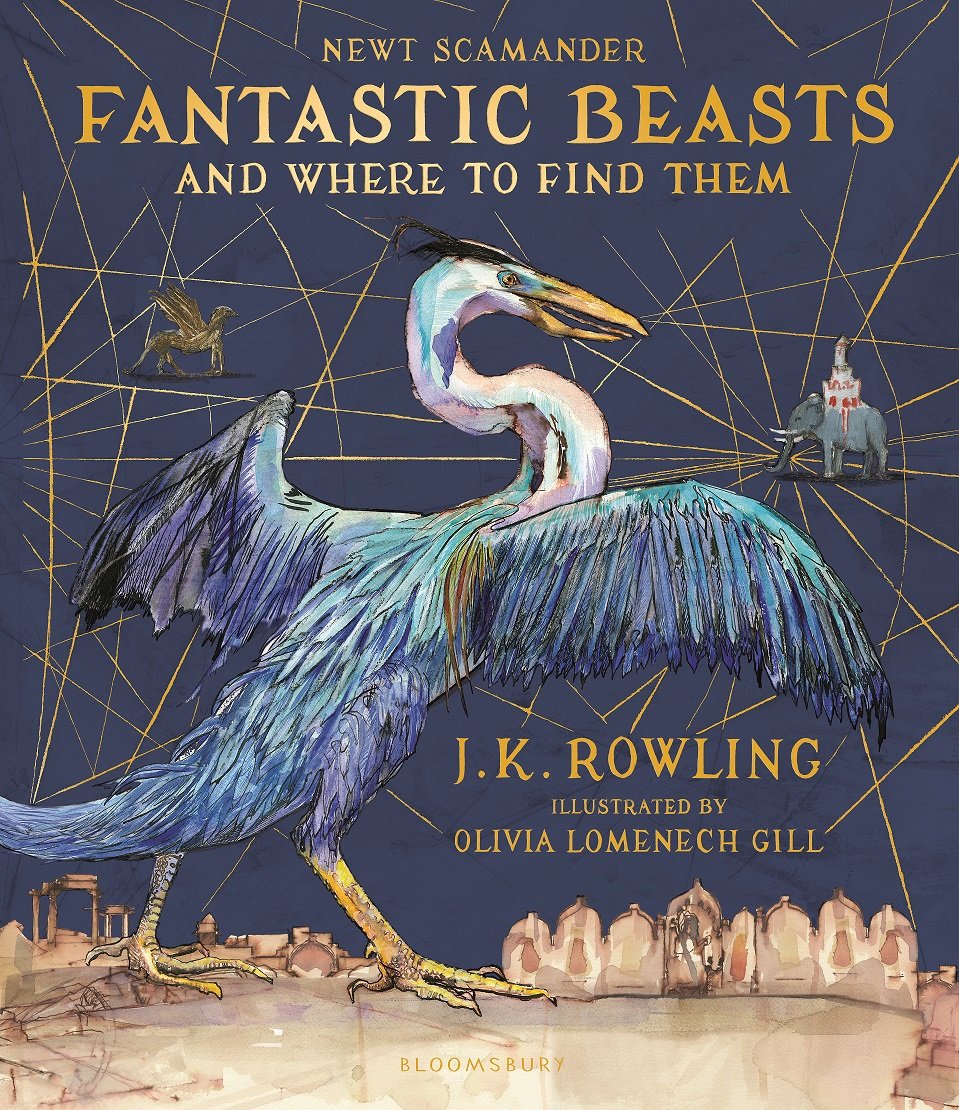 Below you'll find a sneak preview inside the book, including a glorious new depiction of the Sphinx, a wise creature with the head of a human and a lion's body. Harry encounters a Sphinx during Goblet of Fire, who offers him a riddle.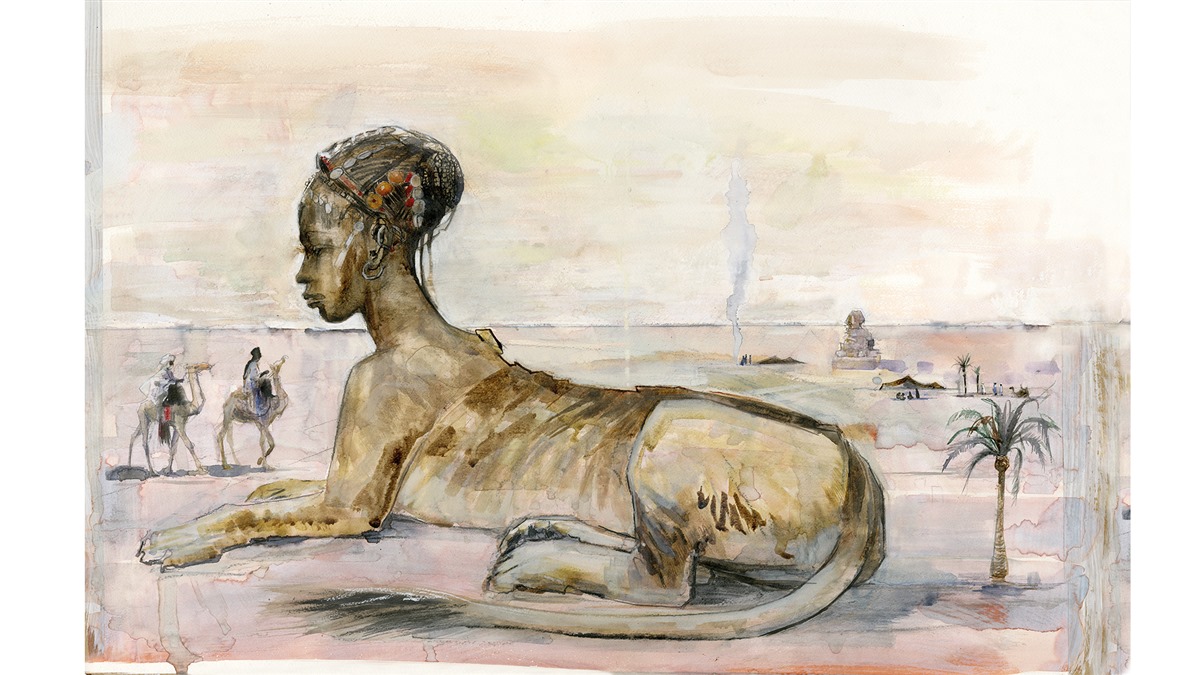 We can also see a ghoul wearing a fetching pair of pyjamas, perhaps inspired by the Weasley house ghoul that Ron attempted to dress up and pass off as himself. Other creatures include the adorable Snidget, which paved the path for the Quidditch ball, the Golden Snitch, a unicorn, and a rather unfriendly looking Manticore.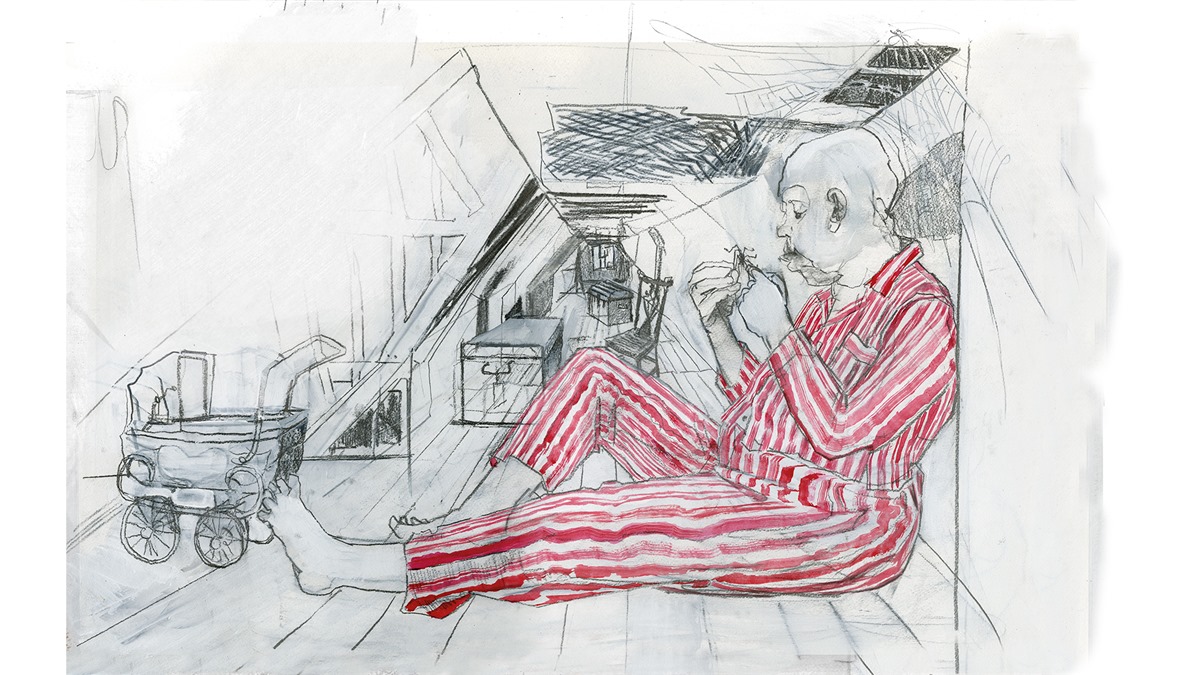 This new edition of Fantastic Beasts will include full-colour versions of every beast featured in the textbook, which was originally 'written' by Newt Scamander, via J.K. Rowling, back in 2001.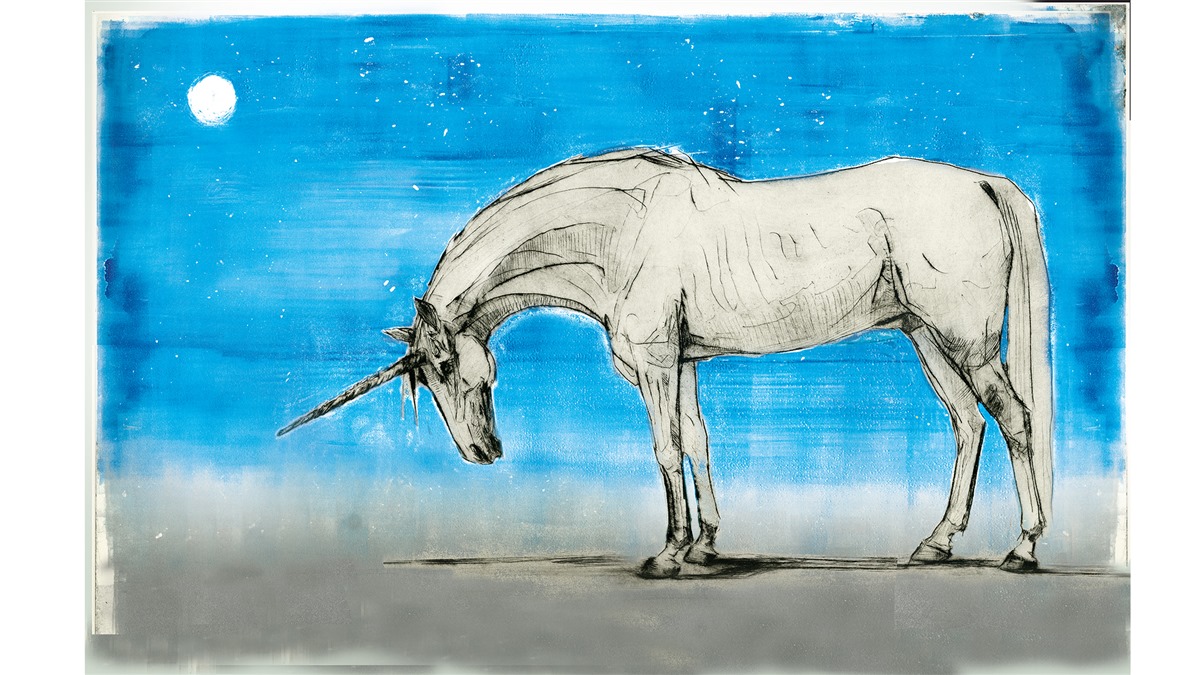 The book's illustrator is Olivia Lomenech Gill, who has reimagined the magical creatures with a variety of different techniques, such as charcoal sketches and watercolours. Lomenech Gill is an award-winning artist, whose previous illustrated books include those by Michael Morpurgo and Francesca Simon.
Fantastic Beasts and Where to Find Them Illustrated Edition is out on 7 November 2017.
About Fantastic Beasts and Where to Find Them:
Fantastic Beasts and Where to Find Them is a textbook at Hogwarts School of Witchcraft and Wizardry written by Newt Scamander, an indispensable introduction to the magical beasts of the Wizarding World. In 2016 it was adapted into a British-American fantasy film directed by David Yates and produced and written by J. K. Rowling in her screenwriting debut. The screenplay was later released.
About the Contributor
Anastasia Hadjidemetri is the former editor of The Booktopian and star of Booktopia's weekly YouTube show, Booked with Anastasia. A big reader and lover of books, Anastasia relishes the opportunity to bring you all the latest news from the world of books.