Today is a very special day for Harry Potter fans, as it's today that Harry Potter and the Philosopher's Stone was first published in the UK… twenty years ago!
It was twenty years ago when Harry Potter, a young orphan boy, was freed from the cupboard under the stairs. Harry Potter and the Philosopher's Stone has been read and loved by every new generation since, with the editors who initially turned down J.K. Rowling's manuscript probably crying for just as long.
To celebrate this milestone, you may have already heard that special House Editions have been released to mark the success of this global phenomenon.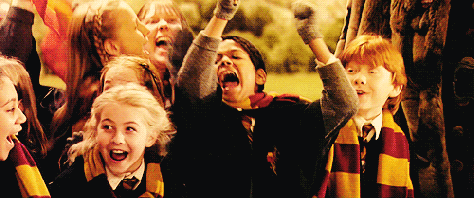 These books are published in both paperback and hardback, with both sets available in four different covers, each representing the four Hogwarts houses. So whether you're a Gryffindor, Slytherin, Hufflepuff, or Ravenclaw, you'll be able to order your book in your house colour.
These new editions will feature the house's signature colors, as well as drawings of the house's crest and line illustrations in homage to the house, all by artist Levi Pinfold. We recently chatted with Levi – discover which house he belongs to, who his favourite character is, and what his fiancee though of him illustrating a Harry Potter book here.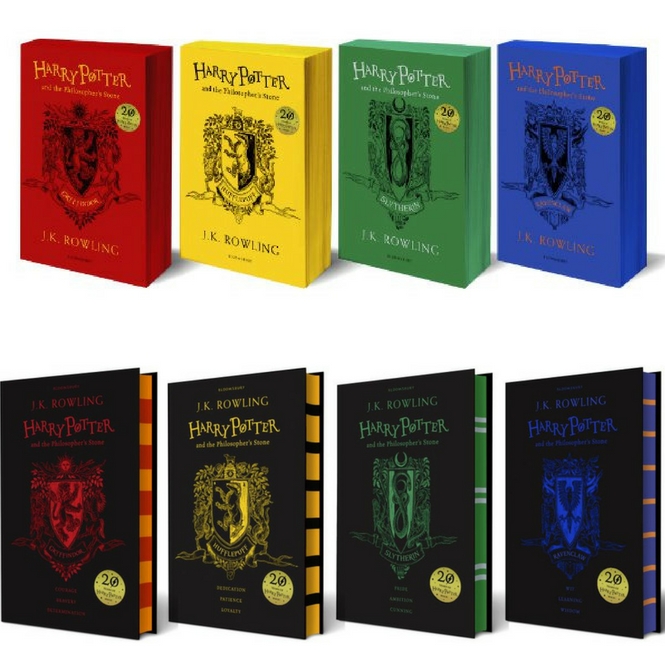 Paperback Editions (above) | Hardback Editions (below)
Booktopia's very own Harry Potter fanatic, Tanaya Lowden, has penned a wonderful poem that she read for us in the office to celebrate this anniversary. We couldn't keep it to ourselves – we need to share it with you. Enjoy!
It's time to celebrate 20 years of Harry Potter and the Philosopher's Stone.
Embrace your house pride, you won't be alone.
For the daring and chivalrous, the courageous and bold,
it's Gryffindor for you, join the red and the gold.
Are you cunning and resourceful? Do you strive with ambition?
Embrace the green and silver with the Slytherin edition.
If intelligence and wit are your luck of the draw,
it's blue and bronze for you, you proud Ravenclaw.
And last but not least, if you're a loyal friend,
this black and yellow Hufflepuff pretty will have your love 'til the end.
20 years old and still the best, this series will stand time's test.
Whichever house might be yours, this fandom deserves much applause.

About the Contributor
Anastasia Hadjidemetri is the former editor of The Booktopian and star of Booktopia's weekly YouTube show, Booked with Anastasia. A big reader and lover of books, Anastasia relishes the opportunity to bring you all the latest news from the world of books.