Australian-born Fiona Horne launched a career in the entertainment industry as the lead singer of number one Aussie 90's electro-rock band, Def FX, before continuing on to author several best-selling books on Modern Witchcraft.  She is a popular radio and television personality, appearing on many programs around the world.  She is also a commercial pilot, world record holding skydiver, professional fire dancer, freediver and SCUBA Diver! 
 The Naked Witch is her latest book. Fiona now answers the Booktopia Guru's Ten Terrifying Questions!
1. To begin with why don't you tell us a little bit about yourself – where were you born? Raised? Schooled?
Haha! I don't know that where I was born, raised, schooled really has much to do with the person I am now! Born Sydney, (of German/Hungarian blood parents). Raised at a house in southern Sydney suburbs, which I left as soon as possible and lived on the streets. I went to the School of Life, but for a brief period I was also schooled at an awful place in Sutherland, called Mary Immaculate College!! These dubious beginnings launched me on the path of living a very adventurous life!
2. What did you want to be when you were twelve, eighteen and thirty? And why?
12 – Astronaut – I was and continue to be fascinated by outer space and flying (to the point that I am a commercial pilot now).
18 – Rockstar – I wanted people to like me and think I was cool.
30 – Happy – I was a rockstar, best-selling author, TV personality and yet deeply unsatisfied and unhappy with myself – so all I wanted to be was happy. It took me twenty more years to work out how to be – the secret is revealed in my new book!
3. What strongly held belief did you have at eighteen that you do not have now?
That I was the source of all things bad and wrong in the world. That I had to pay for one week of happiness with three weeks of sadness. I was a troubled child! I talk about my childhood in my new book and how I managed to unravel the mess of it.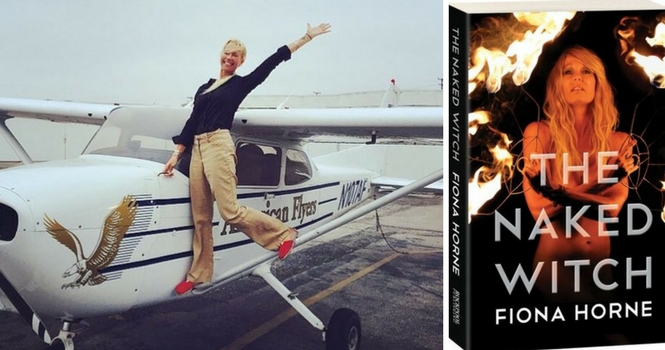 4. What were three big events – in the family circle or on the world stage or in your reading life, for example – you can now say, had a great effect on you and influenced you in your career path?
First: Being given Enid Blyton's The Magic Faraway Tree at age 9, made me trust there was real magick in the world. My favorite worlds at the top of the Tree were, The Land of Do-As-You-Please. In this land, anybody could do what they wanted and the children had an amazing time. Jo gets to drive a train, and all of them get to swim in the ocean. The Land of Magic Medicines – the children's mother is ill, so the children visit this land to buy her magic medicine. And of course, The Land of Spells – there are Witches and Wizards with lots of spells in this land and they meet a friendly old witch and learn a lot from her.
Second: Reading Andra, (Louise Lawrence) at the age of 12 about a brave girl who saves the world but gives her own life in the process. Andra inspired me to live an adventurous, fearless life, no matter what. I loved this book so much when I borrowed it from the library that I saved up my pocket money to buy a copy – which I still have to this day.
Third: Leaving home at 14 which launched me on the road less travelled and as such I came to believe that anything was possible if I just didn't give up.
5. Considering the innumerable electronic media avenues open to you – blogs, online newspapers, TV, radio, etc – why have you chosen to write a book?
I started writing books before there was social media, online newspapers, blogs etc – my first was published in 1997. After nine published books, I stepped away from working in the entertainment industry and writing, to focus on being a professional pilot working in business aviation and humanitarian aid. But last year I was tapped on the shoulder by a previous publisher asking if I would like to write another book? I practice acceptance and taking the next indicated action as a way of life now – and so I said 'Yes.' And extraordinarily enough, The Naked Witch happened!
6. Please tell us about your latest book…
It's my autobiography of my life thus far… I've had a lot of adventures – yet I feel I'm only half way through … but there are some stories! From growing up on the streets, on the road with Def FX, being the world's favorite Witch, and all the crosses with celebrities and the wild ways of the entertainment industry, and magickal experiences in between … before arriving here on a Caribbean island and forging a new life as a professional pilot. I hope the book inspires and entertains its readers.
7. If your work could change one thing in this world – what would it be?
I became a professional pilot so that I could have the skills to co-ordinate and operate humanitarian aid flights. I performed my first two aid missions this year to Haiti – the southern part which was decimated by Hurricane Matthew last year. I transported renewable sources of protein food supplies which included 350 laying chicks which will grow to provide eggs for 570 family meals and 250 school lunches every day for the community of Ile E Vache. I also delivered a doctor, school supplies and the director of the mission I worked with – The Good Samaritan of Haiti Foundation. I hope that any work I do can be useful and positive in the world. I hope my books can motivate and inspire readers to be the best version of themselves and feel grateful for this miracle called Life … and to share that love and appreciation to others.
8. Whom do you most admire and why?
Once I would have listed some names of impressive adults… but today I want to say I most admire children. All children – all ages. I learn something from them every day. For a long time, I didn't feel that enamoured with children! Now I find them fascinating and inspirational. I love hearing what they have to say – their views on the world. I love seeing how they interact with the world. I love having the privilege of opportunities to make them smile and feel good about themselves because of my respect for them.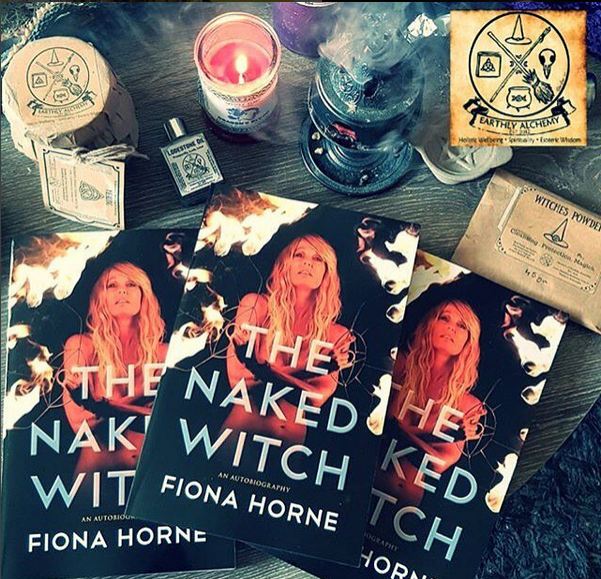 9. Many people set themselves very ambitious goals. What are yours?
I have achieved a lot of my goals … Rockstar, author, world record holding skydiver, commercial pilot, professional SCUBA diver, free diver, professional fire dancer, yoga instructor, television/radio host, actress … and yet I have more goals….! I would like to learn to sail, I would like to disappear into Mongolia with just a backpack and a yak wool coat, I would like to get my float plane rating and fly seaplanes in the Maldives and fly tribespeople around in Papua New Guinea working for Suzi Air- the ultimate bush and mountain flying!
My publishers would like me to create an oracle card set and write another how-to book on Witchcraft so I am very happy to do that too! I also have the goal to continue my flying career getting my ATP and achieve the type ratings to fly business jets – even though right now I love flying prop planes. I also plan to continue donating my flying services and coordinating skills to humanitarian aid efforts in any part of the world where I could be useful.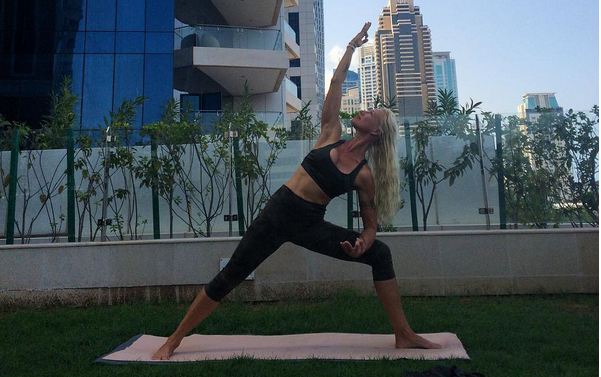 10. What advice do you give aspiring writers?
Just write! Get out of your own way and put something on paper (or on the screen) every day. There are no stupid, bad words phrases or ideas. Get everything out of your head and onto the page without judgement. Don't delete, censor or change anything until at least a day has passed. Often, I will just feel like I am throwing up a whole lot of crap onto the page and I just want to hit 'delete' – but when I read it the next day it's actually ok… in fact it might even be pretty good!
When I started writing there was no online forum of any kind and I would approach street magazines asking if I could write an article for them. I remember my first published piece was unpaid and for the Sydney Drum Magazine (a huge street mag in the 90's) – I did a three part series on Women in Electronic Music. I approached the mag's editor and pitched this idea and she took it on. I was so nervous and so excited to do this – I interviewed three amazing women having no idea what I was doing but my enthusiasm shone through and it opened more doors. Drum asked me to write more articles for them (which I got paid for) and then when my band broke up I got my first book deal. My point is, look for opportunities – with blogs, e-zines and social media there are a million ways to be in print now. Possibly too many and it's overwhelming! Pick your target demographic and go for it. Don't ever give up. I'm not especially gifted at anything except for one thing…. I'm really good at not giving up!
Thank you, Fiona!

Thank you for having me!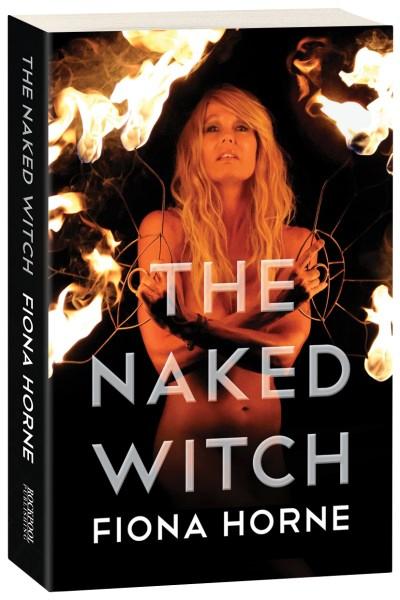 The Naked Witch
Fiona Horne's extraordinary journey through a metaphysical-laced material world has all the breathtaking twists turns perils redemption and enlightenment of a fantasy novel merged with Siddhartha and Entertainment Weekly.
Its the late 70s and a 10 year old girl builds an altar in the bushland of suburban Sydney. Stones leaves and flowers are offerings for her animal friends and the mystical creatures of her imagination. Hidden from the real world the girl feels accepted and safe. Alone in the bush she is a little pagan...
About the Contributor
Bronwyn Eley is new to the book industry, having previously served in the Royal Australian Air Force & even spent some time as a barista until entering the exciting world of Booktopia. Books are her true passion. Bronwyn writes in her spare time, often has her face buried in a book and enjoys keeping fit (which she undoes by eating loads of chocolate) with Martial Arts and personal training. She can't answer what her favourite book is but she has a soft spot for The Host (Stephanie Meyer), Peter Pan (J.M Barrie) & Outlander (Diana Gabaldon). Fantasy, sci-fi and YA make up the majority of her bookshelves.