By Susannah McFarlane (one half of Mac Park).
Nothing is more frustrating than buying a book for your child only to discover it in still mint condition under a bed. It's not so much the money – although that hurts – it's the parental fear that it incites, the worry that your child will not get that reading bug that seems to have infected everyone else!
It's hard – I had one of those reluctant readers – and I was a children's book publisher! My son's reluctant reading was the driving force in the creation of Zac Power and then the partnership with Louise Park to become Mac Park, champion of the reluctant reader and author of the Boy vs Beast series and now D-Bot Squad. For the last ten years we have been creating books that won't end up under the bed unread!


And that means making books that they can read and that they want to read. One of the most common reasons that kids put down books and give up on reading is lack of success – can't do, won't do it and the longer that goes on, the worse it gets. They might want to read the story (perhaps because their friends are) but they can't read enough of the words that make up that story. They stumble over too many words that are new, too long, too hard and they give up. Reading a book is like a marathon and if our kids don't train for it, they won't reach the end. We need to give them books that are more like a manageable jog, that build up their reading muscles but deliver them the thrill of the race in a story they will love.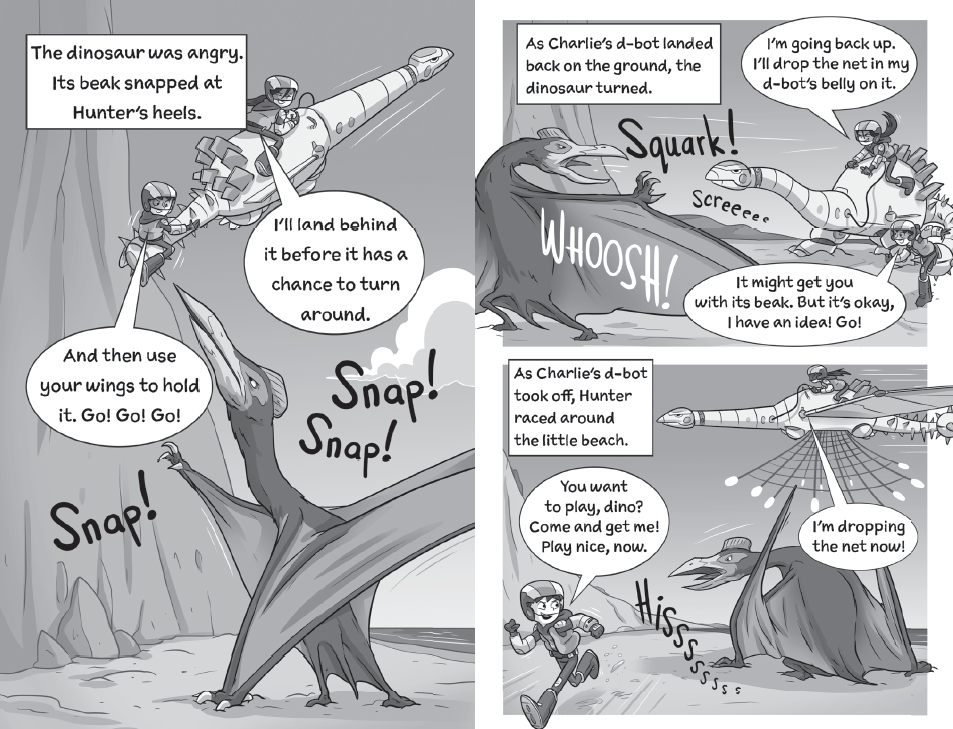 So we write stories we know kids love, stories of dinosaurs and beasts and of the child heroes who take them on, who rescue and save both with high-tech gadgets to die for and their own inner resources. Most importantly, we write them in words early or struggling readers can read (no more than two syllables) on pages that don't exhaust them (no more than 50 words per page) with illustrations that draw them further in and give them reading breaks.
Kids' visual literacy often soars above their reading literacy (especially with those kids who would rather play on line games than read) so we add in graphic novel spreads that will deliver action scenes that won't disappoint and put the books in covers that can hold their own in the playground.
D-Bot Squad puts kids in the driver's seat of Dino Corp, a top-secret company which has bred dinosaurs which have now escaped. So who would you get to rescue those dinosaurs that? Surely not an adult who doesn't know his diplodocus from his dicerotops? Better to pick the dino-obsessed eight-year old who spends his hours learning dino stats and building dinosaur robots. And that's exactly what happens in D-Bot Squad as Hunter, Charlie and Ethan's d-bot building and emerging team-working are put to the test in an an 8-part story of mastery with the real top-secret work being done of turning the child into a reader without them suspecting a thing!
We hope kids enjoy D-Bot Squad, we hope they devour them with the same hunger as a triceratops does a jungle of cycads and that they are never found under that bed.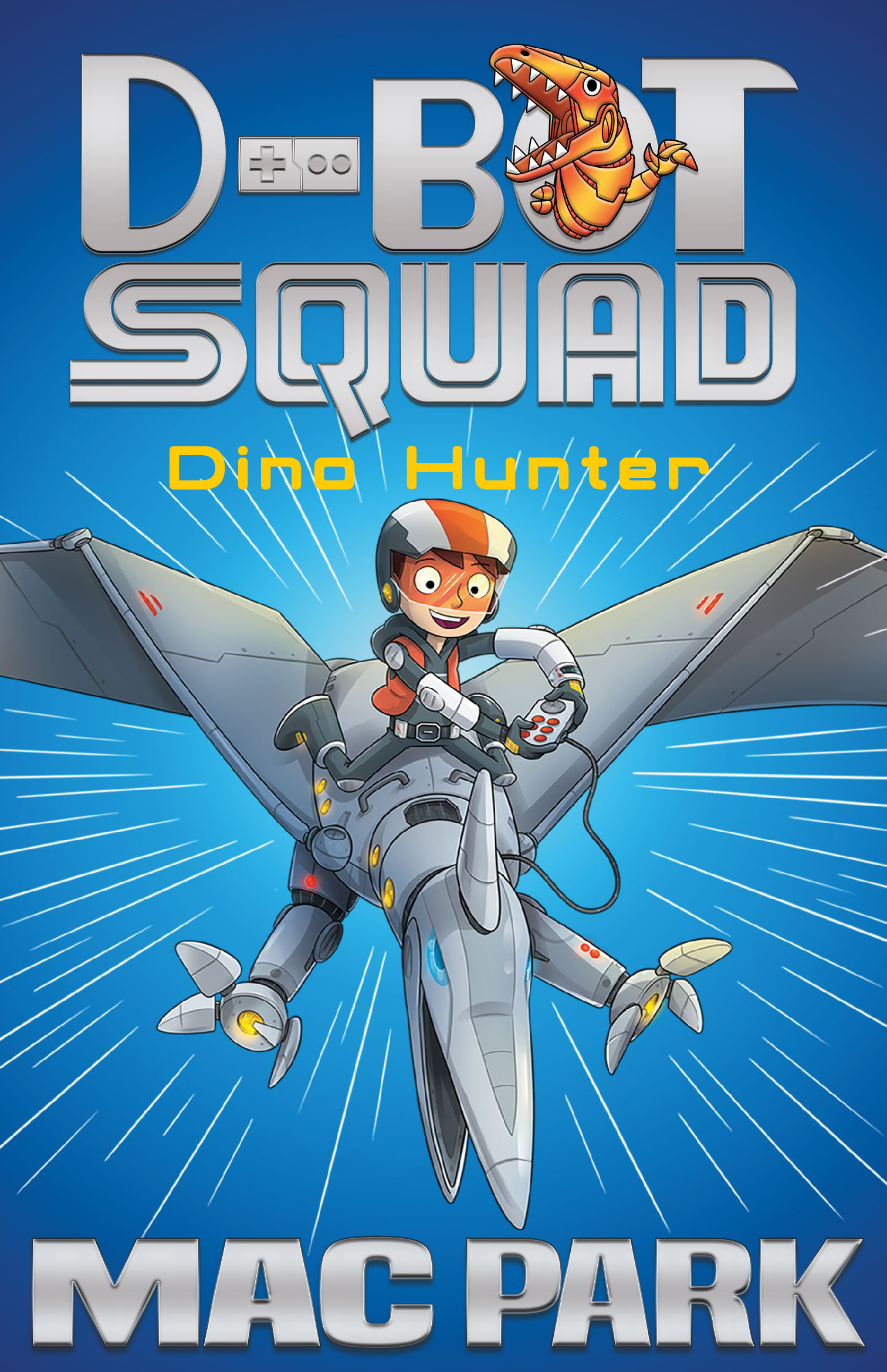 Dino Hunter
D-Bot Squad : Book 1
A super-exciting series about DINOSAUR ROBOTS for first readers...from the creators of the bestselling Boy vs Beast series. A world kids will love, using words they can read.
Dinosaurs are back, and on the loose! It's up to D-Bot Squad to catch them. Hunter Marks knows everything there is to know about dinosaurs. But does he know enough to pass the computer game test and make it into top-secret...
About the Contributor