Following the success of Hulu's The Handmaid's Tale, it seems the world cannot get enough of Margaret Atwood adaptations. This is great news for binge watchers, as Netflix last week unveiled its first peek into its adaptation of Atwood's Man Booker and Orange Prize shortlisted novel, Alias Grace.
For those unaware, Alias Grace is the story of Grace Marks – a convicted murderess who is hired from prison to serve as a domestic servant. She cannot recall the night of the murder, and so the story begins with her life prior to the incident.
Based on a true story, Atwood's novel is a confronting look at sexuality, cruelty and the treatment of women and their bodies throughout history, making it still poignant. If you were concerned about the reality of The Handmaid's Tale, or even just a fan of the series, Alias Grace is a must read.
According to reports, the show is due for a U.S. autumn release and stars Sarah Gadon, Ker Logan, Anna Paquin, Paul Gross and Zachary Levi.
Here are the first pictures:
This slideshow requires JavaScript.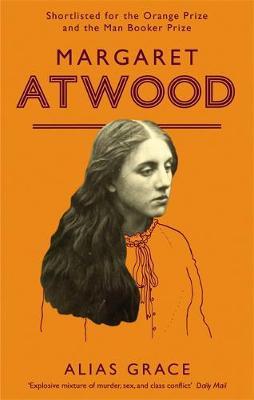 Alias Grace
'Sometimes I whisper it over to myself: Murderess. Murderess. It rustles, like a taffeta skirt along the floor.'
Grace Marks. Female fiend. Femme fatale. Or weak and unwilling victim.
Around the true story of one of the most enigmatic and notorious women of the 1840s, Margaret Atwood has created an extraordinarily potent tale of sexuality, cruelty and mystery.
About the Contributor
Emily is Booktopia's resident eBook Merchandiser and music nerd. Obsessed with all things Harry Potter, dogs, biographical and digital; she occasionally talks too much and worked in customer service in a previous Booktopian life. When she's not obsessing over one of her many loves, she's out taking photos or trying to write self-deprecatingly witty things.