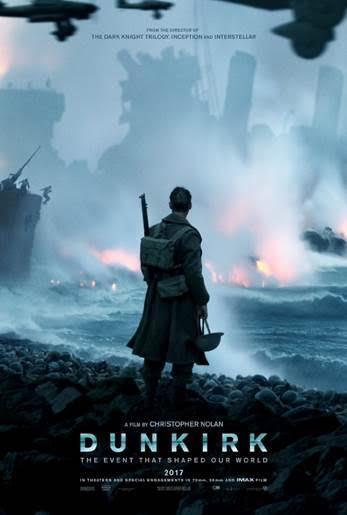 Harry Styles and Tom Hardy among all-star cast in film adaptation of Joshua Levine's Dunkirk; buzz about trailer dominates social media.
The first official trailer for the film adaptation of Joshua Levine's Dunkirk was released over the weekend, with over 5 million people viewing it and commenting on social media.
According to media analytics firm comScore, Dunkirk generated over 808,000 new conversations since the release of the trailer; Wonder Woman trailed behind with 28,000 new conversations and Alien: Covenant produced 25,000 conversations.
The film is directed by Christopher Nolan (The Dark Knight Trilogy, Inception, Interstellar), and stars Harry Styles, Tom Hardy, Kenneth Branagh, Cillian Murphy and Mark Rylance.
The book and film details the epic history of Dunkirk between 27 May and 4 June 1940, when over 300,000 trapped Allied troops were dramatically rescued from destruction at the hands of Nazi Germany by an extraordinary seaborne evacuation. Learn more.
---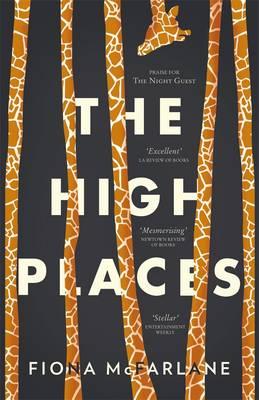 Australian Fiona McFarlane awarded £30,000 International Dylan Thomas prize for short story collection.
Australian Fiona McFarlane has been awarded the £30,000 International Dylan Thomas prize for her short story collection, The High Places, a collection of thirteen short stories.
Chair of judges Prof Dai Smith from Swansea University said, "This felt like a writer who was pitch perfect and just hit it on the nail with this book… We were all really impressed by, bluntly, a genius. And I am sure we will see a lot more of Fiona McFarlane. She is already acclaimed, but this will take her into an even higher stratosphere."
The High Places is McFarlane's second work of fiction, following her debut novel, The Night Guest.
Launched in 2006, the Dylan Thomas prize is one of the most prestigious awards for young writers, awarded to a writer under 39 who has produced outstanding literary work, whether it be poetry, drama or prose. The High Places is the third short story collection to win the prize.
---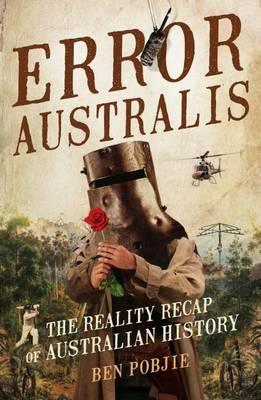 Australia's funniest authors have been revealed.
The State Library of NSW has announced its 2017 Russell Prize for Humour Writing shortlist.
The $10,000 biennial prize is awarded to the best book of humour published by an Australian author in the previous two years. The shortlist includes:
• Going Out Backwards: A Grafton Everest Adventure by Ross Fitzgerald & Ian McFadyen
• True Girt: The Unauthorised History of Australia – Volume 2 by David Hunt
• A Toaster on Mars by Darrell Pitt
• Error Australis by Ben Pobjie
• Quicksand by Steve Toltz
• The Anti-Cool Girl by Rosie Waterland
The winner will be announced at the State Library of NSW on 8 June, 2017.
---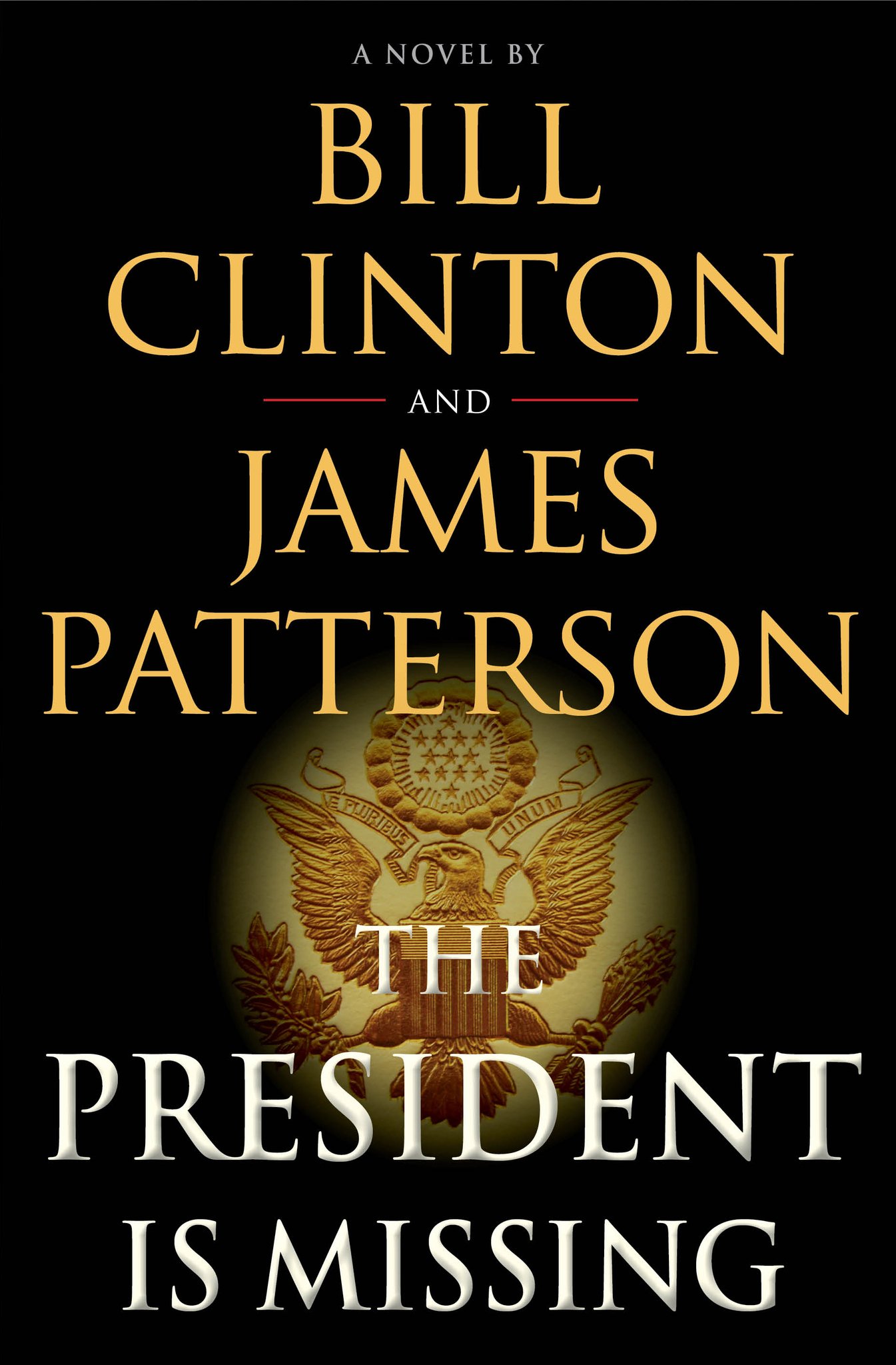 James Patterson and Bill Clinton to collaborate on political thriller.
Bestselling crime author James Patterson and former US President Bill Clinton have teamed up to write a political thriller The President is Missing.
"Working on a book about a sitting President – drawing on what I know about the job, life in the White House, and the way Washington works – has been a lot of fun," Clinton said in a statement.
"I'm a story-teller, and President Clinton's insight has allowed us to tell a really interesting one. It's a rare combination," Patterson said in a statement.
Expect The President is Missing in 2018. Discover Patterson's books here.
---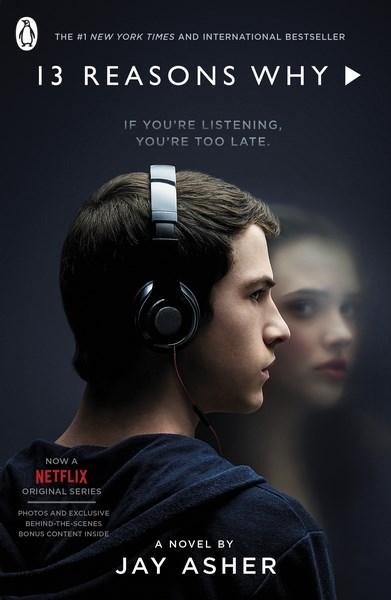 13 Reasons Why renewed for a second season.

Despite it being labelled as dangerous and unhealthy for younger viewers as it contains graphic details about suicide, it has been announced that there will a second season of 13 Reasons Why, the hit Netflix series based on Jay Asher's book of the same name.
The second season will consist of another 13 hour long episodes, with the new cast as yet not announced. Expect the second season in 2018.
Singer/actress Selena Gomez serves as an executive producer of the series along with Mandy Teefey, her mother.
Discover 13 Reasons Why by Jay Asher here.
---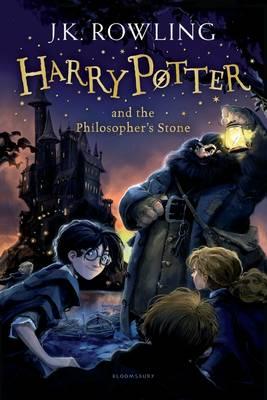 Pottermore launches official Wizarding World Book Club.

Pottermore announced that it will launch the first official Wizarding World Book Club, in celebration of the 20th anniversary of the publication of Harry Potter and the Philosopher's Stone in the UK, the first in the seven-book Harry Potter series.
The Wizarding World Book Club aims to surprise and delight those who have never read a Harry Potter book, as well as returning readers who want to join the conversation about the series.
Participants in the Wizarding World Book Club will read a book every one to two months using materials on a dedicated section of Pottermore that is being created just for the Club. Each week, using social media, Club members will discuss a selected theme in hosted weekly Twitter debates. There will also be opportunities for members to track and celebrate their journey through the books.

---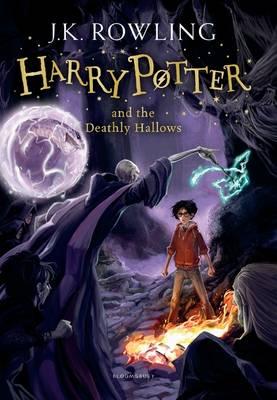 J.K. Rowling apologises to fans for killing Snape.

Every year on May 2 – on the anniversary of the Battle of Hogwarts – J.K. Rowling has been apologising to fans for killing off the characters she did in her Harry Potter series.
In 2015, she apologised for killing off Fred Weasley. In 2016 she expressed her sorrow at the death of werewolf Lupin, who had just become a father to baby Teddy.
This year, she took to Twitter to apologise for killing Snape (see below tweet). Snape was murdered by Lord Voldemort who mistakenly believed that Snape was the master of the Elder Wand (an immensely strong and powerful wand that Voldemort deeply desired).
OK, here it is. Please don't start flame wars over it, but this year I'd like to apologise for killing (whispers)… Snape. *runs for cover*

— J.K. Rowling (@jk_rowling) May 2, 2017
---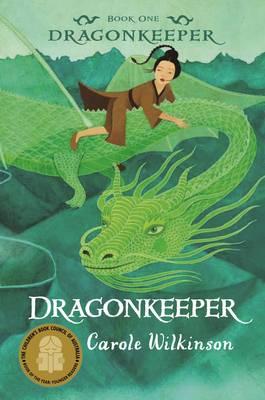 Carole Wilkinson's award-winning Dragonkeeper to become an animated film.

Dragonkeeper, the first book in Carole Wilkinson's six book Dragonkeeper children's fantasy series is to become an animated film.  It will be a co-production between Spain and China, directed by Ignacio Ferreras (Wrinkles) and co-directed by Zhang Bo.
Set in the time of the Han Dynasty in ancient China, an oprhan girl is tasked with protecting the last remaining dragon and its purple stone. To succeed in her task, the young orphan must reach deep within herself to find the courage she never knew existed.
Melbourne-based Carole Wilkinson said in a statement,"I am thrilled that Dragonkeeper is being made into a movie, and especially pleased that there is such strong Chinese involvement, ensuring that the ancient China represented in the movie will be authentic".
Discover the Dragonkeeper series here.
---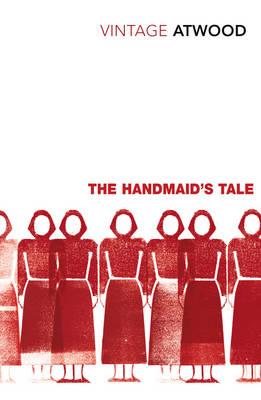 SBS on Demand to stream Margaret Atwood's The Handmaid's Tale

The TV adaptation of Margaret Atwood's The Handmaid's Tale will be streamed on SBS on Demand from July 6, 2017. Allowing it to be streamed on demand, as opposed to being aired on TV, will allow viewers to binge on all 10 episode in their own time.
The Handmaid's Tale, originally published in 1985, is set in a dystopian, not-so-distant future in which women have no rights and only serve one purpose – to breed.
The TV series  features an all-star cast, including Moss (Mad Men, Top of the Lake), Joseph Fiennes (America n Horror Story: Asylum, Shakespeare in Love), Samira Wiley (Orange is the New Black), Max Minghella (The Mindy Project), Yvonne Strahovski (Chuck, Dexter), O-T Fagbenle (The Five), Alexis Bledel (Gilmore Girls), and Ann Dowd (Compliance, The Leftovers)… Read the full article here.
---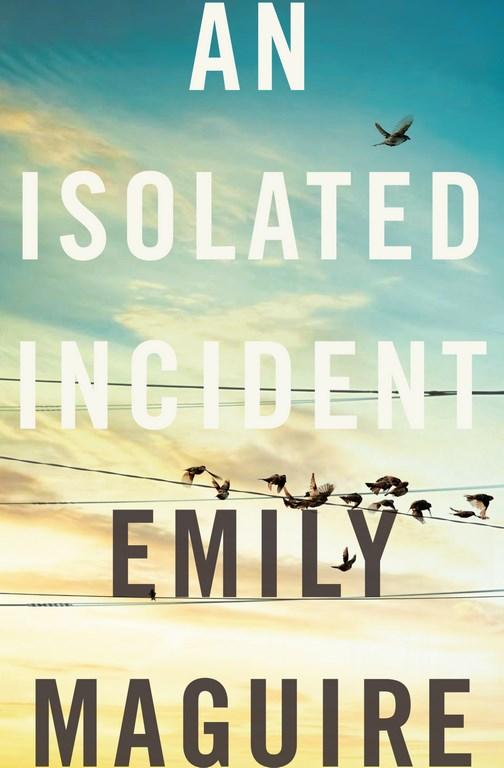 2017 Miles Franklin longlist announced.

The 2017 Miles Franklin Literary Award longlist has been announced, with a palliative care nurse, poet, university lecturer, and 2017 Stella Prize shortlistee all making the list.
The Miles Franklin Literary Award was established in 1957 through the will of writer Stella Miles Franklin. Her will stipulates that '[the] prize shall be awarded for the Novel for the year which is of the highest literary merit and which must present Australian Life in any of its phases …'
The winner of the 2017 Miles Franklin Literary Award will receive $60,000 in prize money.
The shortlist will be revealed on 18 June, 2017. The winner will be announced in September 2017.
Discover the longlist here.
---
Anne Rice's The Vampire Chronicles to be adapted for TV.

Eleven books in Anne Rice's bestselling gothic and romantic The Vampire Chronicles will be adapted into a television series, breathing life once again into much-loved vampire hero, Lestat.
The book series was first released in the 1970s, with the first book, Interview with the Vampire, being adapted into a film starring Tom Cruise and Brad Pitt in 1994.
Of the series, Sting has called it, "one of the most wonderful, erotic, sensual books ever written".
Rice will be one of the TV show's executive producers and her son, Christopher Rice, will be the series' main writer and showrunner.
Discover The Vampire Chronicles here.
---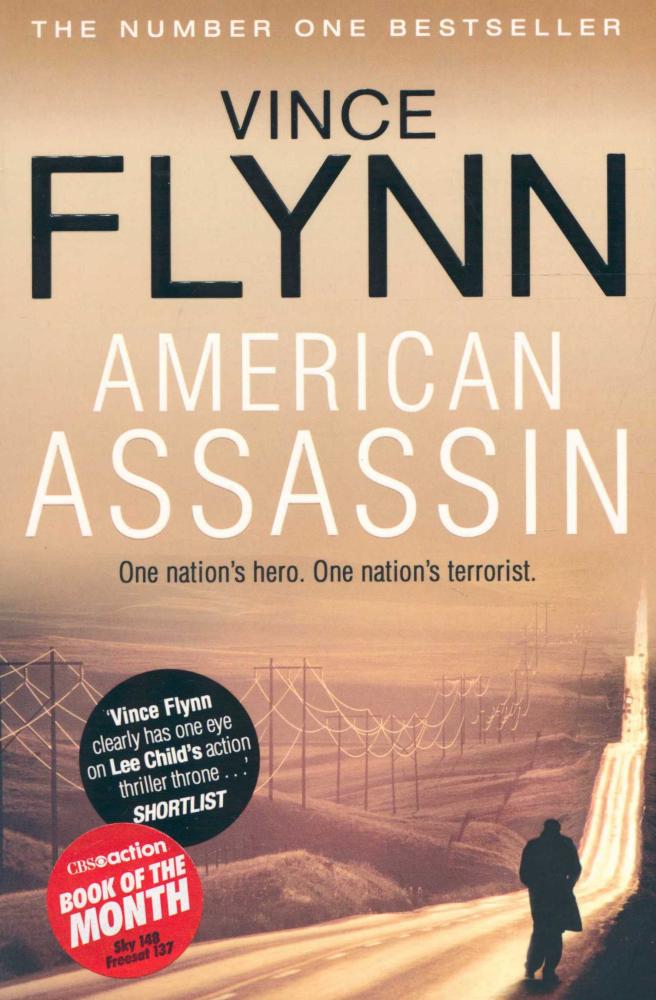 Vince Flynn's Mitch Rapp series to hit cinemas later this year.

Forget Bond. Forget Bourne. Forget Bauer. There's a new hero for men to aspire to be… and for women to lust over.
Rapp. Mitch Rapp.
The first book in Vince Flynn's Mitch Rapp thriller series, American Assassin, will be hitting cinemas later this year. Dylan O'Brien (The Maze Runner) and Michael Keaton star in this action-packed adrenalin-pumping film, with O'Brien taking on the role of title character Mitch Rapp, a CIA black ops recruit who carries out covert counter-terrorist operations. Keaton stars as Stan Hurley, Rapp's instructor.
Together, the pair are enlisted by the CIA to investigate supposed random attacks on the military and civilians. What they discover, however, is much bigger than what they anticipated…
Discover the Mitch Rapp series here.
---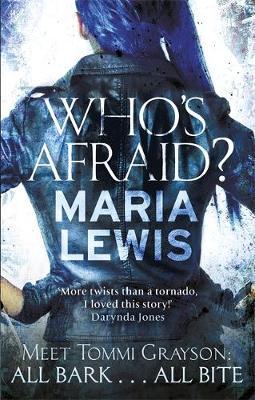 Maria Lewis' Who's Afraid? optioned for TV.

Sydney-based Maria Lewis' Who's Afraid? has been optioned for television by Hoodlum Entertainment, a Queensland production company. The sequel, Who's Afraid Too? was released in January 2017.
About Who's Afraid?:  Tommi Grayson's never exactly been a normal girl. Bright blue hair, a mysterious past and barely controlled rage issues have a way of making a woman stand out. Yet she's never come close to guessing who she really is.
When her mother dies, a shattered Tommi decides to track down her estranged father. Leaving Scotland for a remote corner of New Zealand, she discovers the truth of her heritage – and it's a whole lot more than merely human.
Discover Maris Lewis' 10 Kickass Women in Books
---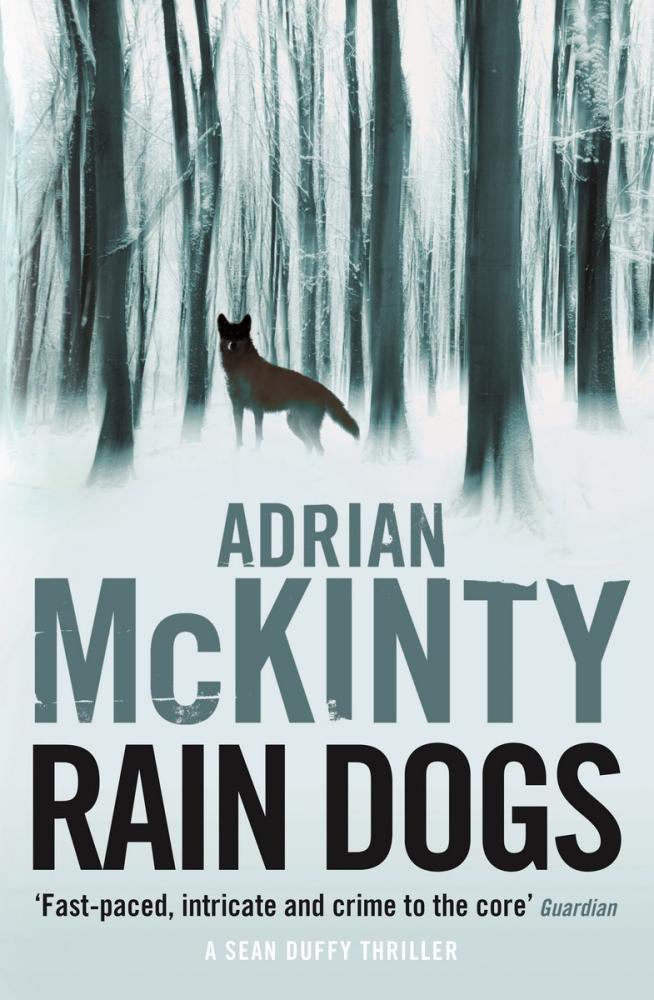 Irish born, Australian based Adrian McKinty wins 2017 Edgar Award for Rain Dogs.

Australian based author Adrian McKinty has taken out the 2017 Edgar Award for best paperback original for Rain Dogs, the 5th book in his Detective Sean Duffy series.
Of the series, Val McDermid has called it "fast-paced and intricate". When the series was first released, Ian Rankin declared Adrian McKinty "an exciting new voice".
The Edgar Allen Poe Awards, also known as the Edgars, are American awards that honour the best fiction, non-fiction and television in the mystery genre.
Discover all 2017 Edgar Allen Poe winners here.
---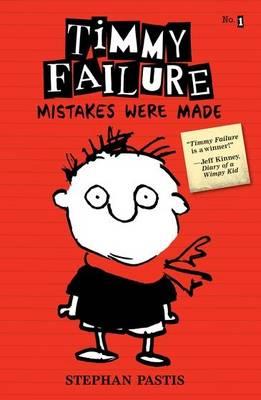 Director of Spotlight in talks to direct Timmy Failure the film.

Tom McCarthy, the director of Spotlight, is in talks to direct and co-write the Timmy Failure movie for Disney, based on Stephan Pastis' book series.
The series follows Timmy Failure, the clueless, comically self-confident CEO of a budding investigative empire, and his impressively lazy business partner, a very large polar bear named Total.
Discover the series here.
---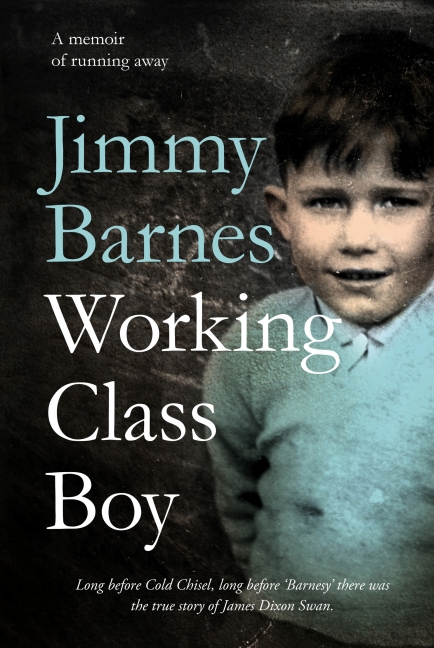 Musicians and athletes among shortlist in 2017 Australian Book Industry Awards (ABIAs).

The Australian Book Industry Awards (ABIAs) recently announced its 2017 shortlist, a selection of finalists whose work has been deemed the best in Australia for 2016. Categories include General Fiction Book of the Year, Biography of the Year, Illustrated Book of the Year and Book of the Year for Younger Children. There are 11 categories.
Winners will be announced at the 17th Annual ABIAs on 25 May at the Art Gallery of NSW in Sydney. Gold ABIA-winning author, actress and comedian Magda Szubanski will MC the ceremony;  Jimmy Barnes and Holly Throsby will perform.
Discover the shortlist here.
---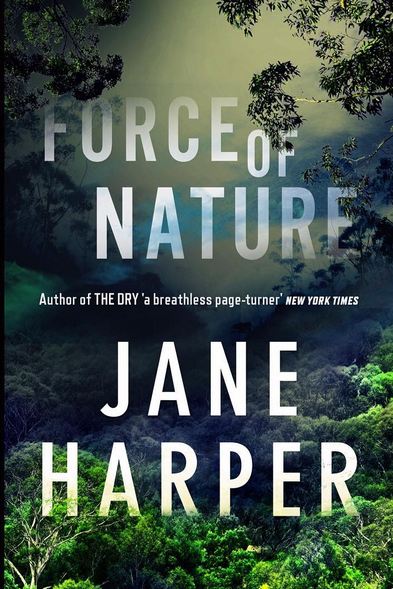 Jane Harper to release new book, Force of Nature.

Jane Harper, author of the award-winning The Dry has taken to Instagram to reveal the cover of her latest book, Force of Nature. 
About Force of Nature: Five women pick up their backpacks and start walking along a muddy track. Only four come out on the other side.
The hike through the rugged Giralang Ranges is meant to take the office colleagues out of their air-conditioned comfort zone. At least that's what the corporate retreat website advertised…
Expect Force of Nature in October 2017.
---
Cover for 12th book in Diary of a Wimpy Kid series revealed.

The cover for The Getaway, the 12th book in Jeff Kinney's hilarious and bestselling Diary of a Wimpy Kid series, has been revealed.
In this latest instalment, the Heffleys decide to get out of town and visit a resort instead of celebrating Christmas at home. But what's billed as a stress-free vacation becomes a holiday nightmare…
Jeff Kinney is a #1 New York Times bestselling author of the hugely popular Diary of a Wimpy Kid series. He's also a six-time Nickelodeon Kids' Choice Award winner for Favourite Book. Jeff has been named one of Time magazine's 100 Most Influential People in the World. He is also the creator of Poptropica, which was named one of Time magazine's 50 Best Websites.
The Getaway will be available 7 November, 2017. Discover the Diary of a Wimpy Kid series here.
---
Got 4 minutes? Discover the latest news below!

About the Contributor
Anastasia Hadjidemetri is the former editor of The Booktopian and star of Booktopia's weekly YouTube show, Booked with Anastasia. A big reader and lover of books, Anastasia relishes the opportunity to bring you all the latest news from the world of books.