To celebrate Mother's Day, we've put together a selection of books that'll help make your gift-buying as easy as possible. For foodie mums who love cookbooks, they'll love any of the below.
Order any of the below books, or any from the Mother's Day Gift Guide by midnight tonight, and you'll go into the draw to win a $1000 book pack!
---
5 cookbooks foodie mums are secretly hoping for

---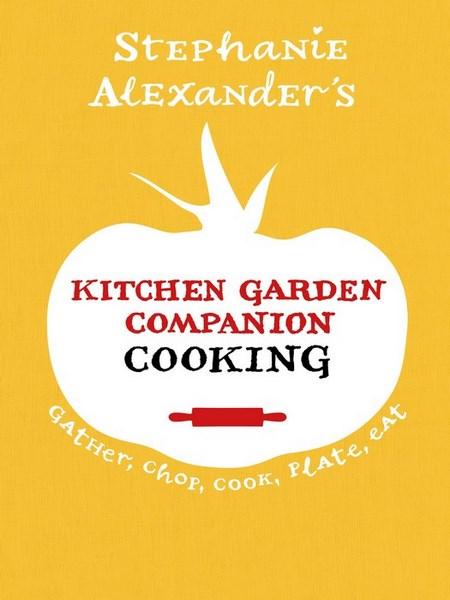 Kitchen Garden Companion – Cooking
by Stephanie Alexander

If you have ever dreamed of making delicious food from your very own garden, Stephanie Alexander's Kitchen Garden Companion is the book for you. Follow in the footsteps of one of Australia's best-loved cooks and food writers as she reveals the secrets of delicious dishes created from the produce you've gathered yourself. Try any of the 250 recipes – they'll transform your fresh produce into delicious meals. Use the vegetables, fruit and herbs you've grown in new and exciting ways with this inspiring and tasty selection of recipes.
In this new paperback edition, Stephanie Alexander's Kitchen Garden Companion Cooking, Stephanie has added more than 20 new delicious and reliable recipes… Learn more.
---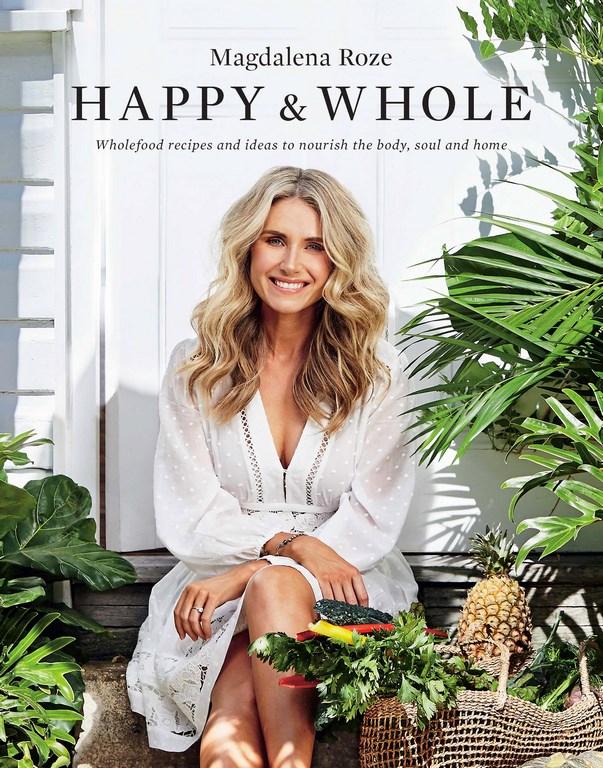 Happy and Whole
by Magdalena Roze
The food in Magdalena's Happy and Whole is simple, nutritious and delicious. Her recipes celebrate traditional wholefoods that not only taste great, but also have great health benefits. It's the way our grandparents (or great grandparents) used to eat, but with a little bit of indulgence too. It's not about eliminating things such as sugar, dairy or carbs – although many recipes are free of these ingredients – but focusing more on what's in season, tastes the best, and then enjoying every moment of what we make!
"It's all the things that I'm passionate about in the one book." – Magdalena Roze… Learn more.

Listen to our interview with Magdalena below:
---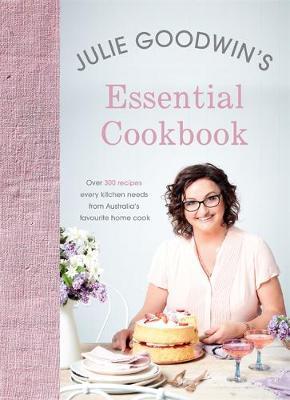 Essential Cookbook
by Julie Goodwin

Australia's best-loved home cook and original Masterchef, Julie Goodwin is back with the accessible and practical cookbook every family needs. Essential Cookbook is the 'working cookbook' every family needs – Julie wants you to mess it up – tear the pages, cover it with flour, chocolate, spices. She wants you to LOVE this cookbook.
"It can be for people who don't cook at all…but it's also got all the old recipes that they have loved growing up (my children), and that I loved growing up." – Julie Goodwin… Learn more.

Listen to our interview with Julie, who discusses Essential Cookbook:
---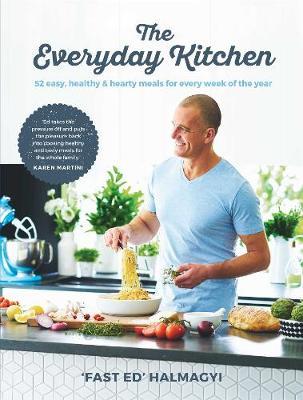 The Everyday Kitchen
by 'Fast Ed' Halmagyi

Surely you recognise Fast Ed from Better Homes and Gardens? He is one of Australia's best-loved TV chefs and food authors, and he is all about achievable, quick, family-friendly cooking.
The Everyday Kitchen boasts 52 complete meals, in three main chapters – Hearty, Healthy and Easy – made up of 208 singular recipes! Ed guarantees that if you try one of his meals each week for a whole year, you'll come out with an astonishing cooking repertoire!… Learn more.
Watch our interview with Fast Ed below: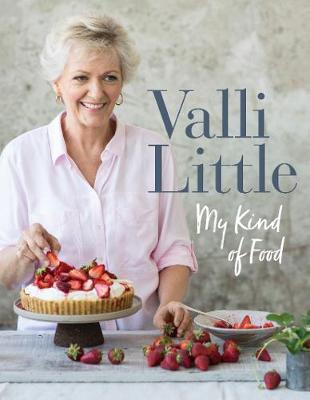 My Kind of Food
by Valli Little
Calling all foodies who, over the years, have delved into the pages of delicious magazine for those scrumptious recipes – well, here's the big news: the genius behind those recipes, Valli Little, is out with another cookbook!
She is the author of 10 bestselling cookbooks and her recipes have inspired a generation of home cooks to be more adventurous in the kitchen.
My Kind of Food is Valli's most personal cookbook yet, sharing 100 recipes that she has cooked time and again to share with the people she loves – recipes that are perfect for simple midweek meals and lazy Sunday suppers… Learn more.
Watch our interview with Valli, who discusses My Kind of Food:
About the Contributor
Bronwyn Eley is new to the book industry, having previously served in the Royal Australian Air Force & even spent some time as a barista until entering the exciting world of Booktopia. Books are her true passion. Bronwyn writes in her spare time, often has her face buried in a book and enjoys keeping fit (which she undoes by eating loads of chocolate) with Martial Arts and personal training. She can't answer what her favourite book is but she has a soft spot for The Host (Stephanie Meyer), Peter Pan (J.M Barrie) & Outlander (Diana Gabaldon). Fantasy, sci-fi and YA make up the majority of her bookshelves.