Hands up if your mum is awesome.
You're not alone. There are so many inspiring stories from women who are more than just workers and fighters – they're mums too. To celebrate this (and the fact that Mother's Day is coming!), we have picked some of our favourite true stories about accomplished and inspirational Australian mothers. We hope you enjoy them as much as we have!
Order any of the below books, or any from the Mother's Day Gift Guide by May 3rd, and you'll go into the draw to win a $1000 book pack!
---
4 Memoirs About Inspirational Australian Mothers

---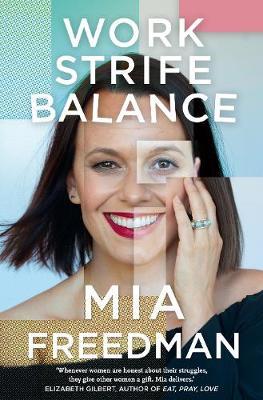 Work Strife Balance
by Mia Freedman

"Whenever women are honest about their struggles, they give other women a gift. Mia delivers." – Elizabeth Gilbert
Mia is real. She doesn't stand up on stage drawling on and on about how great life is and how hard she worked to get where she is and how she manages to get through life without any cringe-worthy Bridget Jones moments. No. Mia is a real woman in the real world. Work Strife Balance is for every woman who's been told success is as simple as Lean In, Say Yes, Live Your Best Life, Beat Your Fear, Follow Your Dream… and then feel #soblessed.
It's for guilty friends, bad mums, crap wives, imperfect feminists, rebellious daughters and any girl with a big mouth and at least one foot in it… Learn more.
Check out this book trailer: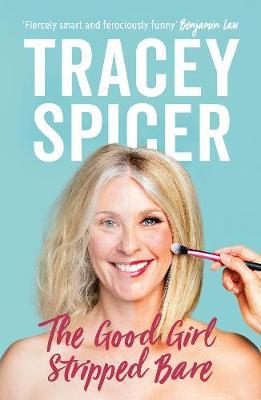 The Good Girl Stripped Bare
by Tracey Spicer
"I used my 30 years in the Australian media as a skeleton around which to weave how far we've come as women but how far we still have to go."
Words from Tracey Spicer's mouth to our ears during our very own interview with her on The Good Girl Stripped Bare. You may recognise Tracey from your TV. She's anchored national news, current affairs and lifestyle programs for several TV networks, and has brought her sassy style to talkback radio.
When Tracey became pregnant with her first child, she feared that she would be let go from her job. When she returned to work, her workplace tried to demote her and remove her from being in the anchor seat. But Tracey stood up for herself and got her old job back! When she had her second child, they let her go. That's when she really started fighting back… Learn more.
Check out our full interview with Tracey Spicer here:
---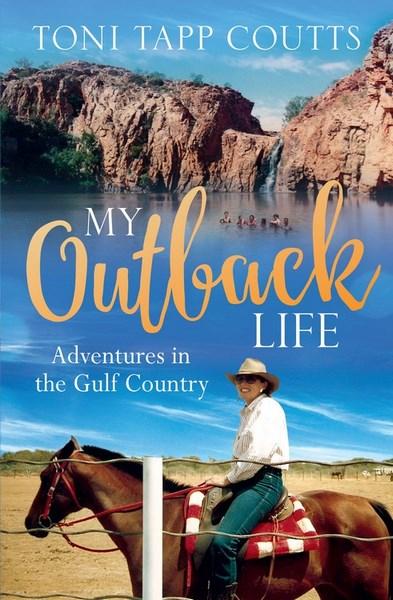 My Outback Life
by Toni Tapp Coutts

Imagine growing up on a cattle station. Being the daughter of cattle king Bill Tapp. Being the eldest of ten children. Riding in campdrafts and barrel racing. Sounds like another world, right? Growing up in the Northern Territory is something many of us could never imagine. Toni Tapp Coutts brings that unique and incredible world alive in her two memoirs – A Sunburnt Childhood and My Outback Life!
Her first memoir, A Sunburnt Childhood, was published in 2016 and quickly became an Australian bestseller.
In the sequel, Toni captures her time living in the Gulf country of the NT, running a cattle station with her husband, raising her children amongst snakes, centipedes and freshwater crocs, riding in rodeos and making new friends at the Heartbreak Hotel… Learn more.
---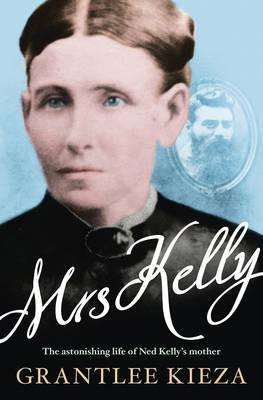 Mrs Kelly (Biography)
by Grantlee Kieza

I have a question for you: why didn't we study Mrs Kelly in high school alongside learning all about her infamous son Ned?
We know so much about iconic outlaw Ned Kelly but so little about his mother. Thankfully, award-winning journalise Grantlee Kieza comes to the rescue, enlightening us with his biography Mrs Kelly.
Like so many pioneering women, Ellen, the wife of a convict, led a life of great hardship. Born in Ireland during a time of entrenched poverty and sectarian violence, she was a mother of seven when her husband died after months in a police lock-up. She lived through famine and drought, watched her babies die, listened through the prison wall while her eldest son was hanged and saw the charred remains of another of her children who'd died in a shoot-out with police… Learn more.
About the Contributor
Bronwyn Eley is new to the book industry, having previously served in the Royal Australian Air Force & even spent some time as a barista until entering the exciting world of Booktopia. Books are her true passion. Bronwyn writes in her spare time, often has her face buried in a book and enjoys keeping fit (which she undoes by eating loads of chocolate) with Martial Arts and personal training. She can't answer what her favourite book is but she has a soft spot for The Host (Stephanie Meyer), Peter Pan (J.M Barrie) & Outlander (Diana Gabaldon). Fantasy, sci-fi and YA make up the majority of her bookshelves.