Oh man, it's a real killer month in crime fiction! (Pun totally intended.) 
Our crime book of the month is Into the Water, the highly anticipated second novel from bestselling international author Paula Hawkins, author of The Girl on the Train.
May brings us so many new crime reads including  The Lucky One, a scandalous and shocking new thriller from Caroline Overington, author of The One Who Got Away. Plus, there's The Dark Lake, a gob-smackingly good debut from new talent, Sarah Bailey.
We also have a whole barrage of huge blockbusters from some of the biggest names in the genre including Lee Child, David Baldacci, Jo Nesbo, Sarah Lotz and M.R. Carey. Plus, we've got some super hot pre-orders from Michael Robotham, John Grisham and Dean Koontz.
---
Reviews by Sarah McDuling

---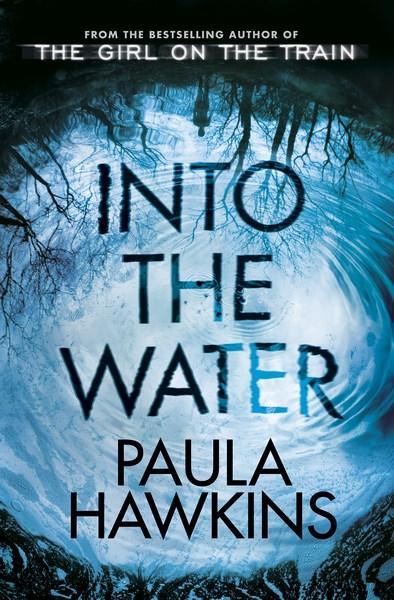 Into the Water
by Paula Hawkins
Review by Sarah McDuling: After the phenomenal success of her debut novel Paula Hawkins set herself a hard act to follow. Luckily her new novel, Into the Water, is every bit as compulsively readable as The Girl on the Train – though admittedly a very different sort of book.
While The Girl on the Train was an emotionally fraught rollercoaster ride, Into the Water is more of an ominous and grimly foreboding ghost story. Told through the eyes of multiple characters, this is a mystery that crosses back and forth through time, and constantly threatens to tiptoe over the line between reality and the supernatural.
For me, one of the most intriguing aspects of Into the Water was the way in which Jules' backstory slowly unfolds, revealing the heartbreaking cause of the animosity she has always felt towards her older sister. I also found myself desperately hoping that Jules would find a way to connect with her troubled young niece.
This is a truly addictive read – a tense psychological thriller with an ending that definitely caught me by surprise. For fans of Paula Hawkins, be aware – this book is quite different from The Girl on the Train. Nevertheless, it still possesses that same 'impossible to put down' quality which urges you to keep reading long past your bedtime… Learn more.
---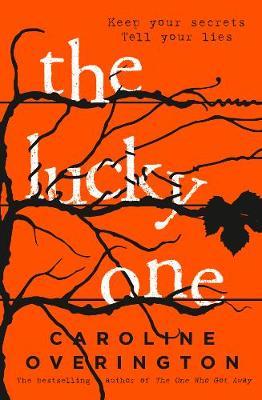 The Lucky One
by Caroline Overington

Review by Sarah McDuling: This book is so deliciously dramatic and terrifically twisted, I relished every word!
Part psychological thriller, part classic Agatha Christie style murder mystery, The Lucky One is set in a grand old estate in the California wine region and revolves around three generations of the Alden-Stowe family. This story has a little bit of everything. There is a mercenary trophy wife, an eccentric patriarch, a loyal housekeeper, a pair of star-crossed young lovers, a crime solving father/daughter duo, and not to mention an actual castle!
The Lucky One is packed full of twists and turns, shocking betrayals, plenty of dark humour and more than a few clever bait and switch moments that kept me on the edge of my seat from page one. Towards the end I really thought I had everything figured out, but then I realised I was totally off base. And boy, was I glad to be wrong. The ending of this book caught me completely off guard in the most jaw-dropping, gasp-inducing way.
This is a story of dangerous lies and long buried secrets which, once unearthed, will tear a family apart. And when the dust settles, only one question will remain …
Who (if anyone?) will be left standing?
---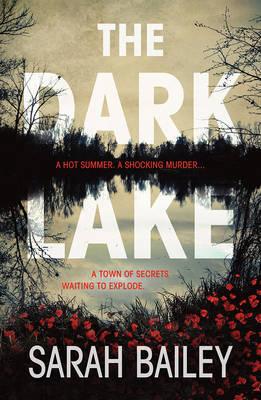 The Dark Lake
by Sarah Bailey
Review by Sarah McDuling: The Dark Lake is an absolutely stunning debut. This is such a beautifully written and utterly absorbing read, it's hard to believe that it's the author's first novel.
I love to get my hands on a good character-driven murder mystery – especially one with a complex protagonist and a plot that keeps me guessing. The Dark Lake delivers all of this and more. The characters and relationships portrayed are so intricate and messy and real. Plus, the atmosphere is so alive, the small town so vibrantly depicted, that it was a real struggle for me to put this book down.
When a beautiful woman is found dead, floating in a lake surrounded by roses, Detective Sergeant Gemma Woodstock is called to the scene. Stunned to discover the murder victim is a girl she went to school with – and with whom she shared a complicated history – Gemma is soon drawn into a dangerous web of lies and deceit.
Let me say right now, I love Gemma Woodstock. She is an incredibly strong woman haunted by ghosts of the past, and I was completely riveted by her story arc in The Dark Lake. She sets out to solve Rosalind's murder with dogged determination, while simultaneously falling deep into a pit of traumatic memory… Learn more.
About the Contributor
Sarah is the Editor of The Booktopian Blog and Senior Content Producer at Booktopia, where she enjoys unleashing the full capacity of her bookish obsession. She enjoys sword-fighting, time-travel, rare jewel collecting and competitive yodeling. She also leads a very rich fantasy life. An avid reader and book reviewer, Sarah is filled with boundless enthusiasm for the written word! She also has a slight tendency to overuse exclamation points!!!!!
Follow Sarah: Twitter