Claire Corbett was born in Canada but moved to Australia as a child. Her first novel, When We Have Wings, was published in 2011 and shortlisted for the 2012 Barbara Jefferis Award and the 2012 Ned Kelly Award for Best First Fiction. Her second work of fiction, Watch over Me, was released in April 2017.
Claire now answers the Booktopia Book Guru's Six Sharp Questions.
1. Congratulations Claire, you have a new book. What is it about and what does it mean to you?
This book is about love and modern war and how those things both do and don't change through history. We can see this if we look at the wars around the world now, at recent conflicts like the Balkan war, more distant ones such as World War I and World War II, and even things that have not changed since The Iliad was written.
My main character, Sylvie, has to navigate her own safety, as well as her passions, desires, love for home and family, sense of self, all these things while growing up amid the dangers of occupation. It's an important subject to me, the experiences of civilians in war; I've been thinking about these things all my life as my grandfathers and all their brothers fought in World War II. I grew up on those stories while also being surrounded by the protest movement against Vietnam. The contrast of 'just' and 'unjust' wars, if you like.
Watch Over Me is about what it's like to be a civilian; the experience of war and love is on a very human, day-to-day level as well as incredibly tense because anything can happen at any time.
2. Time passes. Things change. What are the best moments that you have experienced in the past year or so?
Some of the best moments were on my residency at Bundanon, the Arthur Boyd property on the Shoalhaven. I was lucky enough to spend a month there, writing all day every day. In the mornings I'd go for walks in the bush and in the evenings I'd swim in the Shoalhaven River, sometimes with the other artists. It was one of the most beautiful places I've been and I'm so grateful to Boyd for giving it to the nation. I worked very hard there.
I also travelled in mid-2016 and gave several conference presentations, one in Amsterdam and one in London. Those long Northern evenings were incredible. I'd come back to my room from drinking Belgian beer with American and Dutch academics and it would still be daylight at eleven pm.
Also, I did a wonderful Master Class in SF Criticism at the Royal Observatory, Greenwich. Spending days in the round room at the Royal Observatory with students, writers, critics and scientists, let in every morning by the Public Astronomer, was a unique experience.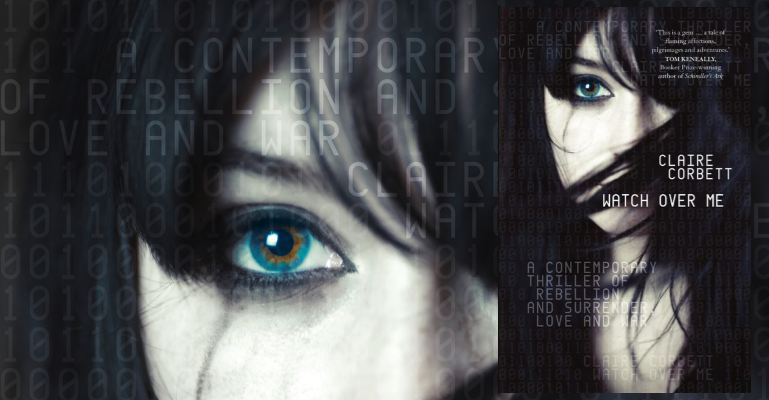 3. Do you have a favourite quote or passage you would be happy to share with us? It doesn't need to be deep but it would be great if it meant something to you.
I love this passage as it shows the first intimate moment between Sylvie and Will:
I was a bloom against your dark and glittering presence, the steel-and-gold-plated scabbard ablaze in the last light.
'All this,' I said, meaning the pearls, the dress, the perfume. 'Just for one night at the Berg.'
I will never forget what you said then. 'This night,' you said, glancing up at the Berg and then turning to me, 'is worth years. It's years of a whole other life for me, all in a few hours. It will never happen like this again.'
'Like the perfume,' I said.
'What?'
'A thousand flowers crushed to make one drop. So our days are pressed for just these few moments.'
That was the first time you kissed me.
This passage means a lot to me because of how it deals with the way strong emotion both expands and condenses time and the equivalence between that and art. It references Dickinson's poem:
'Essential Oils – are wrung –
The Attar from the Rose –
Be not expressed by Suns – alone –
It is the gift of Screws –'
4. Writers have often been described as being difficult to live with. Do you conform to the stereotype or defy it? Please tell us a little about the day to day of your writing life.
Who knows whether I'm the best person to answer that? I think I'm pretty easy to live with as I'm around a lot of the time. But I do need to concentrate. The house and garden could be neater but there's always more important writing to do. A good writing life is mostly uneventful because that's how you get the work done.
Routine is important – I usually work out what I need to do every morning in my bullet journal. Coffee is critical, then get to work. Work all day or teach, then evenings with the family. It is a good life if you can earn enough, but that is hard.
5. Some writers claim not to be influenced by the needs of the marketplace, while others seem obsessed by it. How does the marketplace affect your writing?
I write what I want to write, the book that most demands that I write it at any particular time. Having said that, I am very aware of the need to tell a gripping story. There's so many things clamouring for attention, many claims on everyone's time these days. Why should people read my book? Because it's beautiful, I hope, but also because they can't put it down. Fortunately, I believe I know how to do that. There are good psychological reasons, writer Amanda Lohrey says, as to why novels should have a strong story and on the whole, I agree.
6. Unlikely Scenario: You've been charged with civilising twenty ill-educated adolescents but you may take only five books with you. What do you take and why?
Thank you for playing, Claire!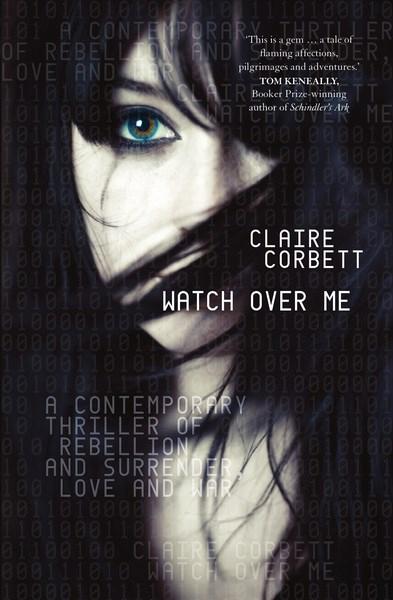 Watch Over Me
Watching goes both ways... They watch for control, for survival, for pleasure. We watch for survival, for fear, for love. A contemporary thriller of rebellion and surrender, love and war.
The pressure of my blood, the beat of my heart, is a message to you. You read each second of my body's life. But watching goes both ways. You watch us: for control, for power, for pleasure. We watch you: for survival, for fear, for love.
It is the present day. The foggy northern city of Port Angelsund, gateway to the last great fossil fuel reserves beneath the Arctic Ocean, is under occupation by the soldiers of Garrison. Sylvie is a young woman just trying to survive. She works in...
About the Contributor
Bronwyn Eley is new to the book industry, having previously served in the Royal Australian Air Force & even spent some time as a barista until entering the exciting world of Booktopia. Books are her true passion. Bronwyn writes in her spare time, often has her face buried in a book and enjoys keeping fit (which she undoes by eating loads of chocolate) with Martial Arts and personal training. She can't answer what her favourite book is but she has a soft spot for The Host (Stephanie Meyer), Peter Pan (J.M Barrie) & Outlander (Diana Gabaldon). Fantasy, sci-fi and YA make up the majority of her bookshelves.