When Aaron met Jayson Brunsdon, one of Australia's leading fashion figures, they both dreamt of becoming fathers one day – a difficult and risky prospect for same-sex couples.
Together they built the Jayson Brunsdon brand from nothing into one of the most eponymous labels in Australia, worn by Crown Princess Mary of Denmark, Nicole Kidman, Naomi Watts and Jennifer Hawkins. Jayson quickly rose to fame, survived cancer, and the fashion label traversed the highs and lows of the fashion industry. They lost everything, and rebuilt it all again.
Hot on the heels of the release of his new book Designer Baby, Aaron Elias Brunsdon answers the Booktopia Book Guru's Ten Terrifying Questions!
1. To begin with why don't you tell us a little bit about yourself – where were you born? Raised? Schooled?
I was born in Singapore into a middle class family by my school teacher Dad and stay-at-home mum. We are of Judaic faith and raised in a closely-knit Sephardic Jewish community. We lived modestly in a small two-bedroom housing development apartment. We didn't have a lot but were never deprived of anything, especially food. We were always taught to share because someone else needs it more than we do. 
I went to a Catholic secondary school where I excelled in drama, the arts and literature, as I was different and artistic in nature. I migrated to Australia in 1993 and met my life partner Jayson Brunsdon eighteen years ago.
2. What did you want to be when you were twelve, eighteen and thirty? And why?
At 12, I wanted to be a chef, because food has always been very important in my culture and upbringing. I love the rich smells and flavours of the Middle Eastern cuisine my mum cooks such as the aroma of spices like turmeric, cumin and cinnamon; then there's the cookies she bakes from ancient recipes that had been kept in the family for generations, and still remain in the family today. I made a deal with my father to send me to Paris when I was older to become a pastry chef.
At 18, I realised my ambitions of becoming an author. It was my dream to publish a book one day. I started writing articles for local magazines and wrote poetry in my spare time. It was before computer invention became readily available. My father bought me an electronic typewriter for my 18th birthday; it was the best present I ever received, the coolest invention at the time. My peers were jealous of my prized typewriter. In my head I was Stephen King. I loved his work and owned every book he wrote. I typed short stories with characters King had inspired. I wrote ghost stories, supernatural stuff, encompassing black magic and the occult.
30 was a pinnacle time of my life – I was in a committed relationship with my life partner, fashion designer Jayson Brunsdon and I lived and breathed fashion's every quake in the "noughties". Fashion PR was my thing, driven by the glitz and glamour it offered. Being Fashion PR for our eponymous label gave me an opportunity to work with some of the most influential people of our time – people I admired, dreamt and fantasized about dressing.
3. What strongly held belief did you have at eighteen that you do not have now?
I believed in order to fulfil my lifelong dream of becoming a father, I had to marry a woman and settle down like any other traditional, nuclear family – Mum, Dad and their dependent children.
Homosexuality is still illegal in my country of birth. Growing up, I believed that fatherhood would only be possible if I chose to live my life as a heterosexual man. Unfortunately, this belief still exists in many sexually repressed youths growing up in countries with no liberation for sexual identity.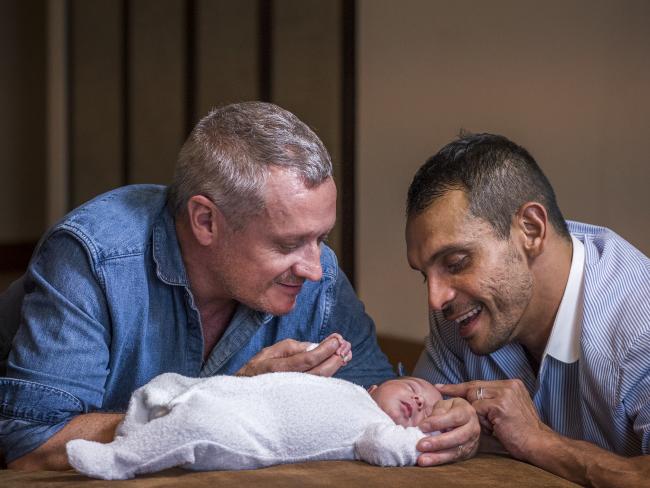 4. What were three big events – in the family circle or on the world stage or in your reading life, for example – you can now say, had a great effect on you and influenced you in your career path?
Needless to say, the most important of the three is the birth of my son Roman. It was the game changer. His birth inspired me so much that all I wanted to do after was write. I wanted to tell our story to the world – how he changed us forever. I believe every single person has a moment in life where something inspiring like this changes you forever, where your creative expression explodes. It is with Roman's birth, that the birth of my creativity became so much more conscious. It was an awakening. I wanted to express that joy by putting pen to paper the moment he was brought into my life. I want him to grow up to read and know everything about what his existence means to us. And despite the struggles, fear and what we faced at the time, it is only a blip in comparison to the happiness he brings us each day.
The second was when I wrote my first film script 'Stranded' about ten years ago. I did a script writing evening course to broaden my interest and to discover writing for a different platform. I started writing at the beginning of the course and finished at the end of it. It was premature I must add, a young script which needed a lot of work but I was proud of it. It was a worthwhile exercise in my eyes, the insights into writing a script and the experience and confidence I got from it remain to this day.
The third is when I read Stephen King's book The Shining. I was 14, and I remember sneaking into a bookstore across the road from the national library to read chunks of the book each day. I couldn't afford the book and my parents would not allow me to read the material because it wasn't age appropriate. I was so determined to read the book that I walked half an hour in the blazing sun each day for a week, just to get to the bookshop. I recall thinking this man is a genius. I was captivated by his work, eager to go back each day to find out what happened next…
5. Considering the innumerable electronic media avenues open to you – blogs, online newspapers, TV, radio, etc. – why have you chosen to write a book?
At first Designer Baby was intended as a journal, one I wanted to write for my son Roman. Then as our story progressed, I felt a need to tell much more to a larger audience, for various reasons. One because you can't really tell the full story in a few words, like in a blog or an article. Though we had told our story numerous times through various media platforms, I always felt that I left something out – something vital that I had vocally forgotten to mention.
In some ways, I felt my message was fragmented simply because it was difficult to tell the story in few words. I wanted to give my reader the entire experience – to tell it from the heart, to detail every single moment that mattered to us – so people could have a true understanding of our situation. In the end, I needed 320 plus pages to do just that!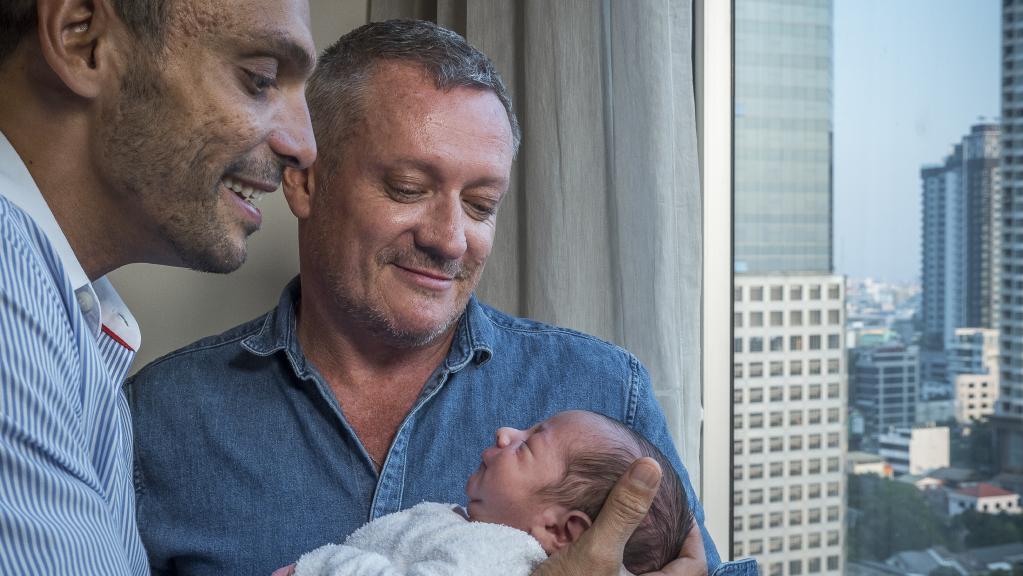 6. Please tell us about your latest book…
My book is dedicated to my son Roman. It starts of as a love story – on how I met my partner Jayson Brunsdon, and starting our eponymous fashion label Jayson Brunsdon from scratch. As it progresses, we lose everything, including having to deal with his cancer diagnosis. It's heart-wrenching, those bits, and I still cry to this day every time I read it.  
Then it moves into present times, when all the hardship and pain is over, and our focus becomes solely one thing, the thing that never left us since the day we met – to become parents. In 2016, despite all obstacles, we ventured to Thailand to become dads from the non-traditional method of full surrogacy – hugely controversial in Australia. Our journey was difficult and challenging. It took us more than five years to accomplish, and we were shattered when halfway through the gestation, Thailand outlawed surrogacy.
Then they told us the news – that we may never be able to bring our biological son home. We were caught in the storm – a massive storm with unregulated Australian laws that wouldn't normalise surrogacy, family and social perceptions such as close-mindedness, baby Gammy, and the press who hounded us.
Designer Baby is also about the right to love and give life to this world. It is a very personal story, intimate I would say, about the universal love of parents. It is about never losing sight of what is important to you, and never losing sight of your dreams. Designer Baby is for every parent, every mother who faces challenges with birth, everyone who knows how important love is. With love, you can overcome almost anything.

7. If your work could change one thing in this world – what would it be?
Bigotry and prejudice – it is the worse form of hatred, harm, pain and destruction you can inflict on anyone. To be made to feel differently or inflict hate or judge someone based on social, gender, or religion choices is something I wish everyday for a magic wand to help me eradicate once and for all.
I fear for my son growing up in a world that still promotes hate and allows bigotry a voice. To have universal laws for same sex couples and have marriage equality legalised in Australia is the first step to change.
8. Whom do you most admire and why?
I would like to say my partner of 18 years – Jayson Brunsdon. There is not a single day that I don't wake up to count my lucky stars. He inspires me everyday. He pushes me into excellence and he is truly the most gifted and creative person I know, with an immeasurable talent. He brings his art and mine to life. We are the yin and yang of couples. After all this time together, I would be lying if I didn't say he is still to this day the person I admire most because he is the most genuine, kind and sincere person I have ever known. There is so much goodness in the man that I could only be thankful to the universe for his blessed nature.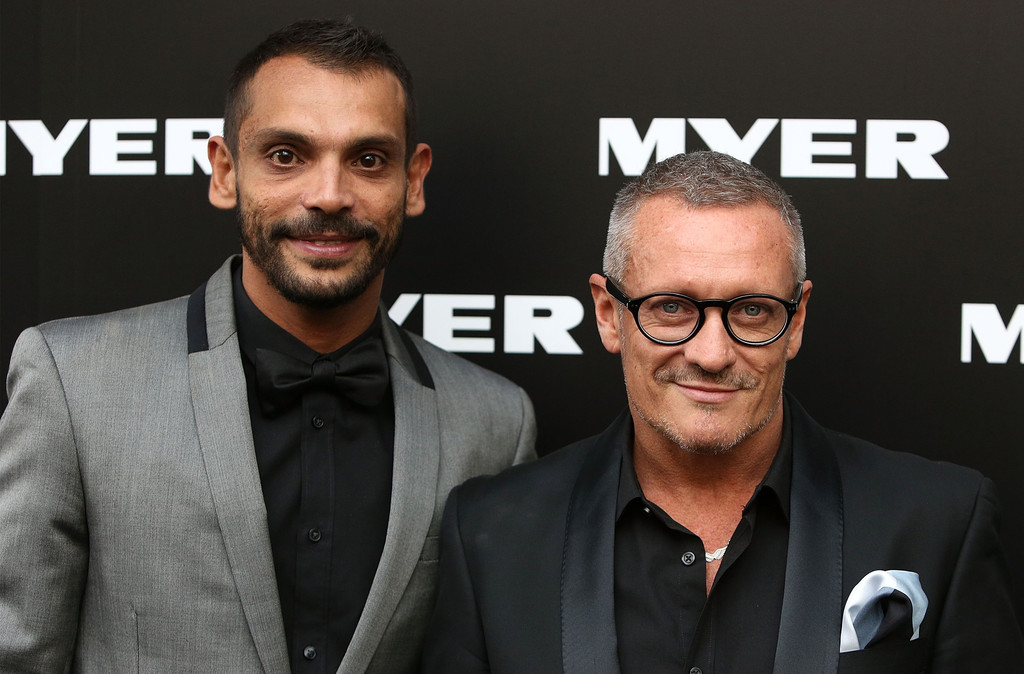 9. Many people set themselves very ambitious goals. What are yours?
My goal is to be able to live happily in Australia with my family and to be accepted like everyone else; to feel safe within my family, community and country.  My goal is not to feel at every waking moment that my son is going to grow up and feel any less accepted than any other children because he is a surrogate child of two fathers.
My goal with my book is to create awareness so society can ultimately perceive this as norm. My short term goal is to marry Jayson in the presence of my son. I pray it will be soon. And of course, write many more books.
What advice do you give aspiring writers?
Believe, we are all writers at heart. Don't doubt yourself. Doubt plays no part in your work, fear is meaningless, and just write even if nothing makes sense. Be literary liberating! Remember that a huge part of the nature of writing is readership. Your reader is just around the corner, she is waiting for you to write. So write and the rest falls into place. What you waiting for?
Thanks for playing, Aaron!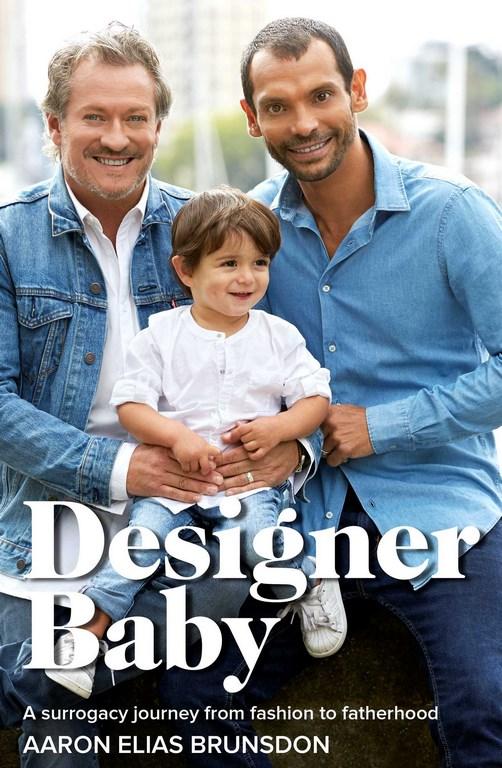 Designer Baby
A surrogacy journey from fashion to fatherhood
When Aaron meets Jayson Brunsdon, one of Australia's leading fashion figures, they both dream of becoming fathers one day – a difficult and risky prospect few same-sex couples at the time dare. Together they build the Jayson Brunsdon brand from nothing into one of the most eponymous labels in Australia, worn by Crown Princess Mary of Denmark, Nicole Kidman, Naomi Watts and Jennifer Hawkins. Jayson quickly rises to fame, survives cancer, and the label traverses the highs and lows of the fashion industry. They lose everything, and rebuild it all again...
About the Contributor
Anastasia Hadjidemetri is the former editor of The Booktopian and star of Booktopia's weekly YouTube show, Booked with Anastasia. A big reader and lover of books, Anastasia relishes the opportunity to bring you all the latest news from the world of books.