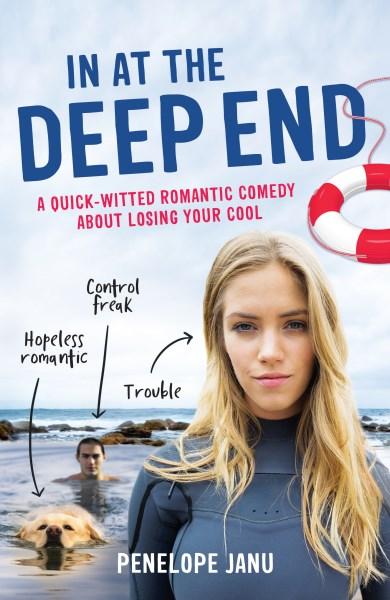 I have a confession to make. Whilst some people steal little shampoo bottles and slippers from hotels, I 'borrow' Do Not Disturb signs. I won't go into details as I feel I'll incriminate myself, but in my defence, there have been some beautifully designed ones and I needed to have them.
And the point of this little confession? After a few pages of In at the Deep End, I dug out one of my borrowed (ahem) Do Not Disturb signs and hung it on my door. I knew from page 6 I couldn't be interrupted; this book had to be devoured whole. And that's exactly what I did.
So now about the book: let me introduce Harriet Scott, our fiercely independent heroine. She's the daughter of famous adventurers and grew up travelling the world on the environmental flagship The Watch.
Now, meet Commander Per Amundsen, the Norwegian naval officer and living breathing action hero who rescues Harriet after The Watch sinks in Antarctica. He's not happy about it though. In fact, he downright resents her for it as he had to abandon his own vessel, and own research, to rescue her. He's furious. He demands compensation. And so begins the wonderful, contemporary romance that is In at the Deep End.
As you can tell, there's no insta-love here, no instant weakening of the knees. Instead, what we have is witty conversation, simmering tension (yes, sexual as well), and a cast of characters that are just like grandma's hugs: warm, comforting and you can't get enough of them. And that's just the way I love my romances.
If it isn't already clear, I absolutely loved this book! Penelope's writing is invigorating and engaging, and it's refreshing to not have a hero who's typically American, English or Russian. This is my first romance with a Norwegian love interest, and now all I want to do is rummage through bookstores and scour the internet for more romances with Norwegian heroes. Just between you and me, I'm so thankful Penelope has been offered a two-book deal…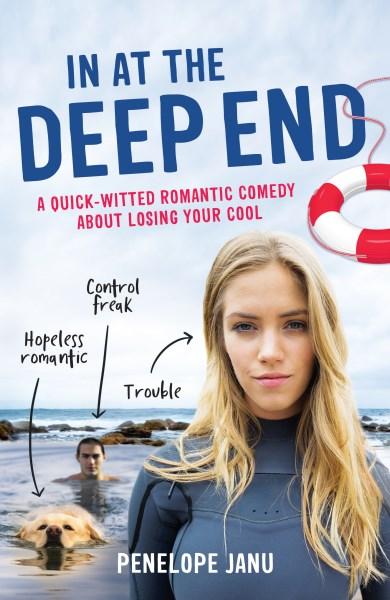 In at the Deep End
A quick-witted, contemporary romance about losing your cool.
What woman doesn't love a real-life hero? Harriet Scott, for one. The fiercely independent daughter of famous adventurers, she grew up travelling the world on the environmental flagship The Watch. So when Harriet's ship sinks in Antarctica and she has to be rescued by Commander Per Amundsen, an infuriatingly capable Norwegian naval officer and living breathing action hero, her world is turned upside down...
About the Contributor
Anastasia Hadjidemetri is the former editor of The Booktopian and star of Booktopia's weekly YouTube show, Booked with Anastasia. A big reader and lover of books, Anastasia relishes the opportunity to bring you all the latest news from the world of books.