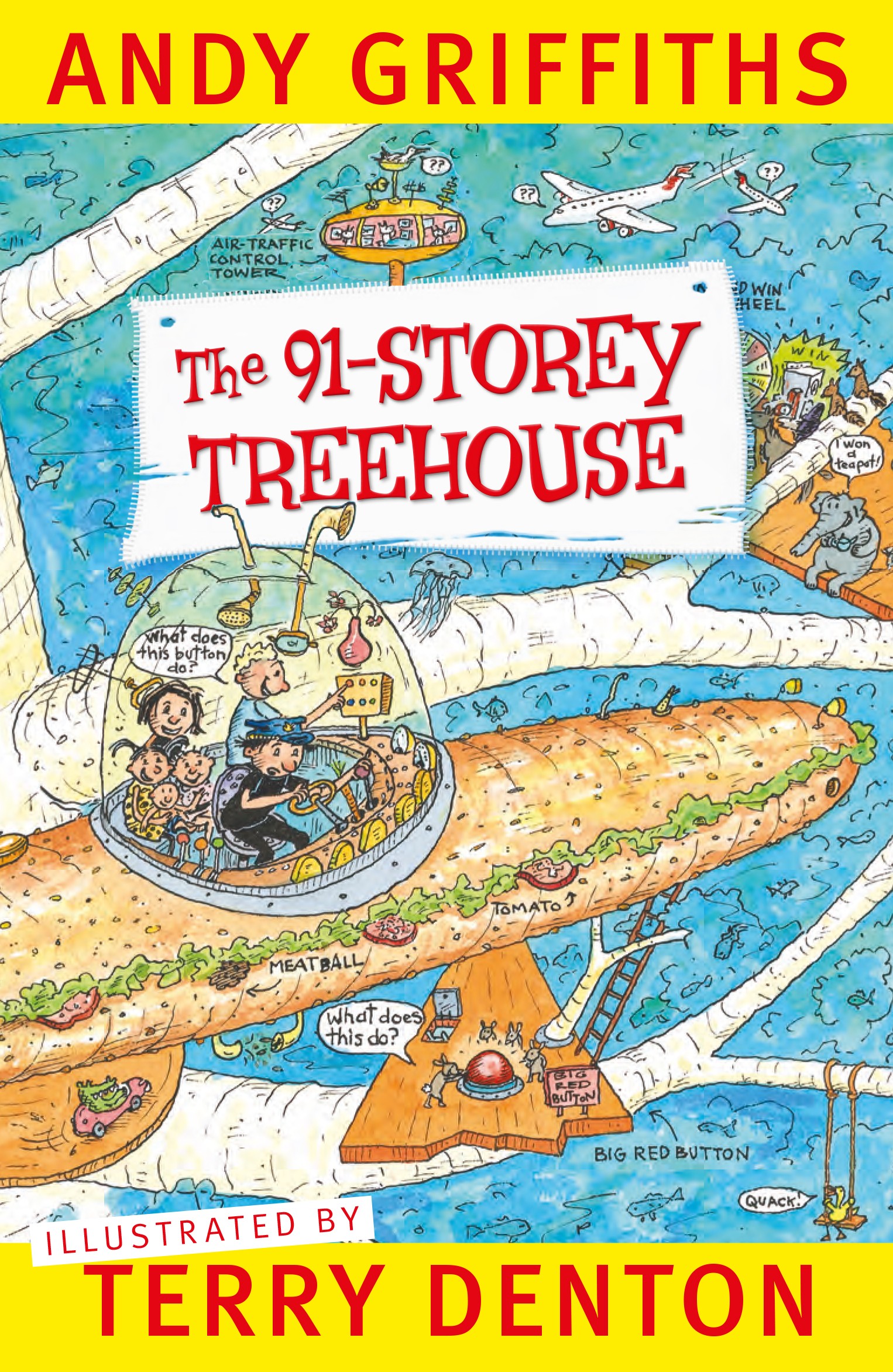 13 new levels to explore in the Treehouse series

The cleverly silly duo that is Andy Griffiths and Terry Denton are back with the seventh instalment of their bestselling Treehouse series – The 91-Storey Treehouse!
In their earlier books, we fell in love with the marshmallow machine that would shoot marshmallows into our mouths, the chocolate waterfall, and the open-air movie theatre. Now, we have 13 new levels to explore! What crazy adventures will Andy and Terry take us on now?
The book is available to pre-order now. Release day is 8 August, 2017.
Discover the Treehouse series here.
---
Jamie Oliver to release 20th cook book in August.
Jamie Oliver's 20th cook book, Quick & Easy 5-Ingredient Food will be released in August, his clearest, simplest, most easy-to-use cookbook yet. As the name suggests, these recipes will only need 5 ingredients.
The book contains over 130 brand new recipes and includes chapters on all the big-hitters – amazing chicken, beef, pork and lamb recipes, fail-safe fish dishes, recipes that celebrate the versatility of eggs, veg and salads, exciting pasta, rice and noodles ideas, and lots of insanely good biscuits, cookies and mouthwatering sweet treats… Learn more.
---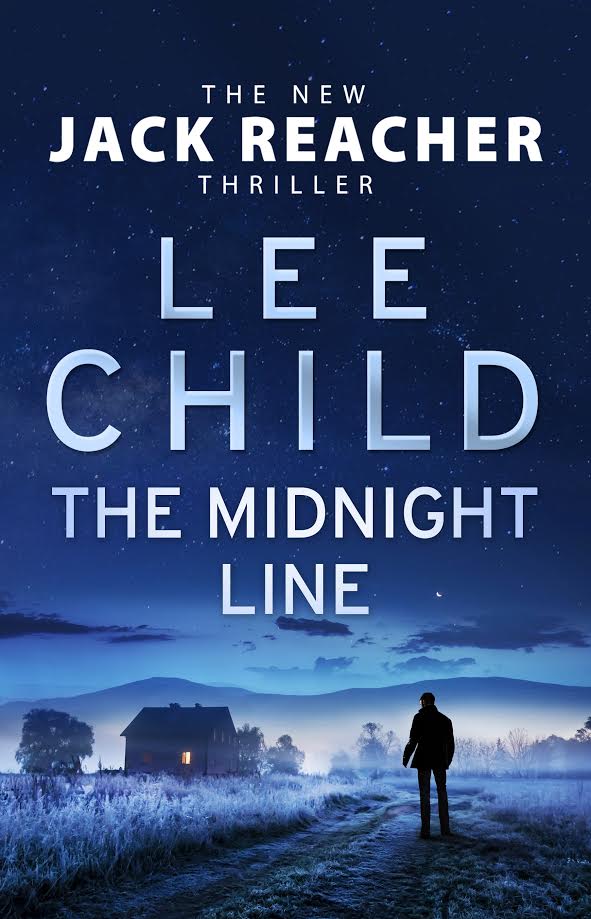 Lee Child returns with a short story collection and the 22nd Jack Reacher novel.

The complete Jack Reacher short story collection, No Middle Name, is available May 17, the first time all of Child's shorter fiction has been collected into one volume. A brand-new novella, Too Much Time, is included, as are those previously only published in ebook form – Second Son, Deep Down, High Heat, Not a Drill and Small Wars, as well as every Reacher short story that Child has ever written.
Reacher also returns in his twenty-second rip roaring, breathtaking, hair raising, and spine-tingling adventure, The Midnight Line. Expect it in November 2017.
Discover the Jack Reacher series here.

---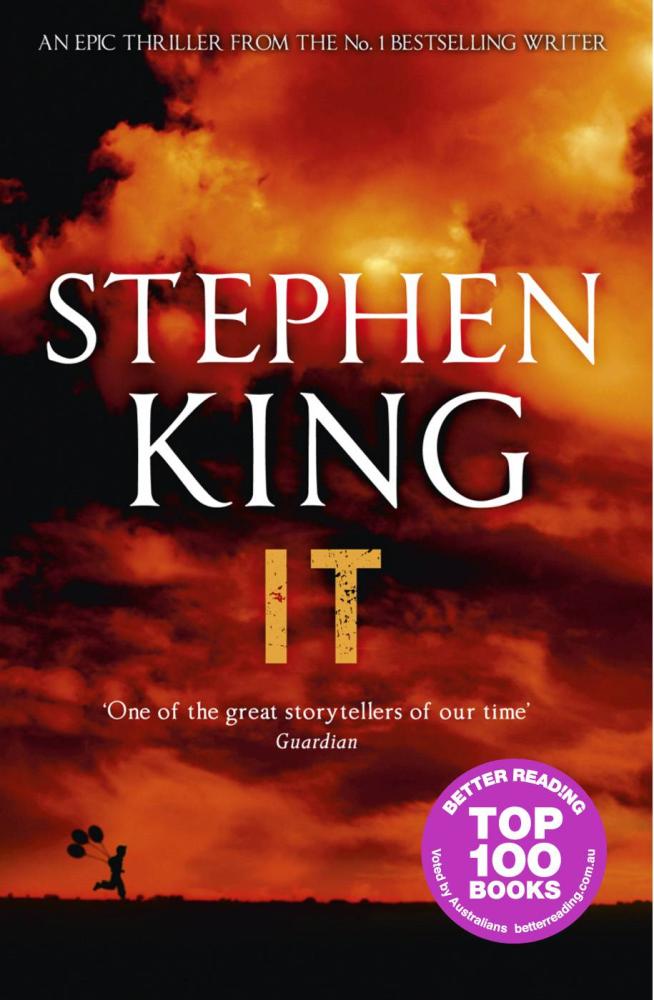 First film trailer of Stephen Kings' It has been released.

Devoted Stephen King fans have been waiting since 2009 for the film adaptation of It, Stephen King's 1986 supernatural horror novel. Their wait, however, is now over as the first trailer for the film was released just recently. Watch it below.
The story follows the exploits of seven children as they are terrorized by It, who exploits the fears and phobias of its victims in order to disguise itself while hunting its prey. "It" primarily appears in the form of a clown in order to attract its preferred prey of young children.
The film is intended to be the first installment in a duology.
---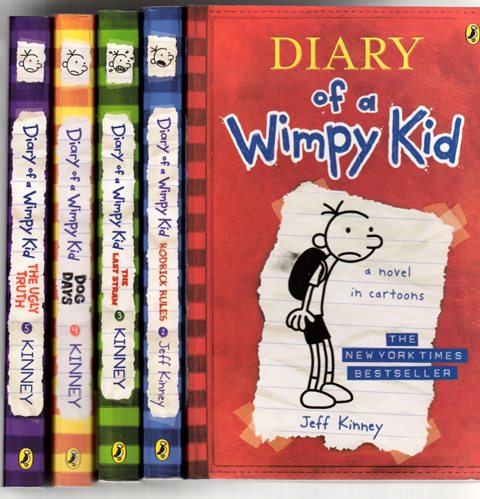 12th Wimpy Kid book coming out in November.

The 12th book in the Diary of a Wimpy Kid series by Jeff Kinney will be released in November. Details are sparse at the moment but we know that in this book the Heffley family are skipping Christmas and enjoying a resort getaway instead.
Fun Fact – there are roughly 180 million copies of the books in this series in print! Discover the series here.
---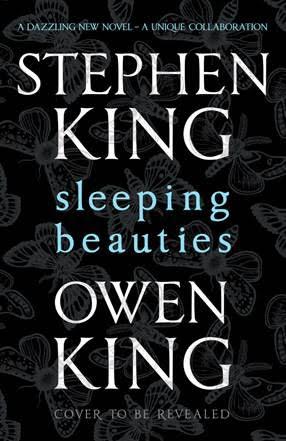 Stephen King's collaboration with son Owen King results in Sleeping Beauties; expect it in September.
About Sleeping Beauties: In a future so real and near it might be now, something happens when women go to sleep; they become shrouded in a cocoon-like gauze. If they are awakened, if the gauze wrapping their bodies is disturbed or violated, the women become feral and spectacularly violent; and while they sleep they go to another place…
The men of our world are abandoned, left to their increasingly primal devices. One woman, however, the mysterious Evie, is immune to the blessing or curse of the sleeping disease. Is Evie a medical anomaly to be studied? Or is she a demon who must be slain?
Set in a small Appalachian town whose primary employer is a women's prison, Sleeping Beauties is a wildly provocative, gloriously absorbing father/son collaboration… Learn more.
---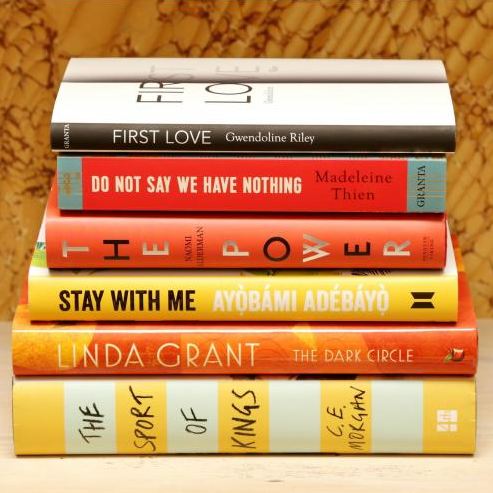 A previous winner, a sci-fi thriller, and a debut novelist all shortlisted for the 2017 Baileys Women's Prize for Fiction.
Founded in 1996, the Prize was set up to celebrate excellence, originality and accessibility in writing by women throughout the world. Making the 2017 shortlist is the provocative sci-fi thriller The Power, Man Booker Prize shortlistee Madeleine Thien, debut novelist Ayọ̀bámi Adébáyọ̀̀ from Nigeria, previous Baileys Prize winner Linda Grant, Kirkus Prize winner C.E. Morgan, and British novelist Gwendoline Riley... Discover the shortlist
---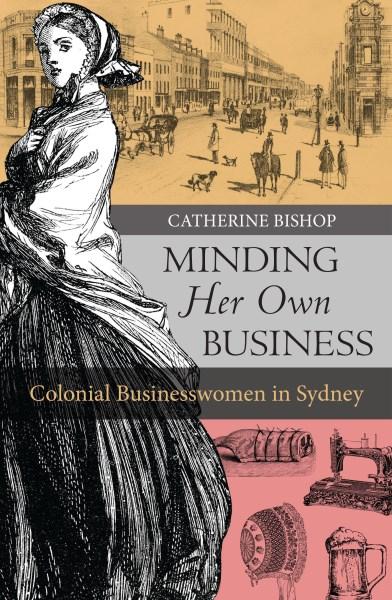 Catherine Bishop wins 2016 Ashurst Business Literature Prize
Catherine Bishop has won the 2016 Ashurst Business Literature Prize for her book Minding Her Own Business: Colonial Businesswomen in Sydney. She was presented the $30,000 cash prize at a ceremony in March.
The shortlist for the award included Hector by Rozzi Bazzani, Trillion Dollar Baby: How Norway Beat the Oil Giants and Won a Lasting Fortune by Paul Cleary, and Prince of Darkness: The Untold Story of Jeremiah G Hamilton, Wall Street's First Black Millionaire by Shane White.
Launched in 2004 by Blake Dawson and the State Library of NSW, the $30,000 Ashurst Business Literature Prize is acknowledged as Australia's most important award for business writing.
---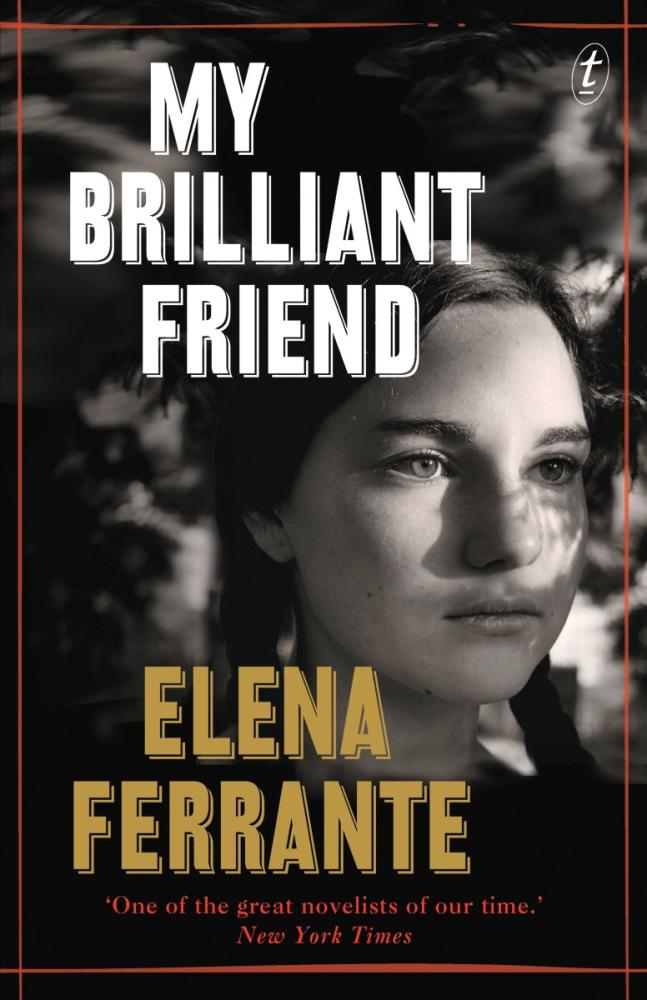 Elena Ferrante's My Brilliant Friend to be adapted into mini series.

My Brilliant Friend, the first novel in Elena Ferrante's four part Neopolitan series, is to be adapted into an eight-episode Italian drama series for HBO. It will be filmed in Italian in Naples. The premiere is planned for 2018.
John Purcell's review of My Brilliant Friend: Why do I put off reading books which come with a great many excellent recommendations? Is it some residue from my adolescent self, standing firm against the coercion of the group?
Probably something as stupid as that.
Well, I'm glad I overcame that foolishness when it came to picking up this much lauded, discussed and recommended novel, which is the first in a series of novels by that strangely secretive author.
My Brilliant Friend doesn't grab you by the throat and demand to be read. It is far too self-possessed for that. This is a story told with quiet precision, a story which unfolds effortlessly, placing you firmly in the setting, the outskirts of Naples, introducing you to two very different little girls who become friends before your eyes. Surrounding them is cast of fully realised characters, with backstories and heartbeats, who continue to live richly even when not directly part of the narrative, their stories continuing offstage, as it were.
There is something uniquely compelling about this cool approach. This is a story which seems to declare – I don't need you, dear reader, to exist.
(By the way, I call balderdash on those who claim that these books are better suited to a female audience)… Learn more.
---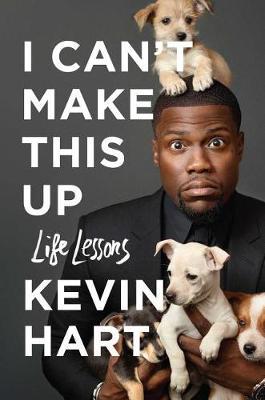 Celebrities releasing books:

Chelsea Clinton will be releasing a children's book called She Persisted which will feature the stories of 13 American women who have overcome adversity to make important contributions to society. Oprah will be included, as will anti-slavery crusader Harriet Tubman, and Supreme Court Justice Sonia Sotomayor.
Jamie lee Curtis will be releasing a selfie-themed picture book, her 12th picture book collaboration with illustrator Laura Cornell. Called Me, Myselfie and I: A Cautionary Tale, it's about a mom who gets a smartphone for her birthday and proceeds to become obsessed with documenting every aspect of her and her family's lives via selfies. Curtis has said this is her response to the selfie craze that's taken over the world.
Actor/Comedian/Producer Kevin Hart will publish his first book this year called I Can't Make This Up: Life Lessons.
---
Missed these podcasts?
Julie Goodwin chats to John Purcell about her latest book, Julie Goodwin's Essential Cookbook.
Fleur McDonald, author of The Missing Pieces of Us, chats to John Purcell about her latest book.
Magdalena Roze, author of Happy & Whole, chats to Anastasia Hadjidemetri about her first food and lifestyle book.
Missed last week's news? Here's a 5 minute wrap-up:
About the Contributor
Anastasia Hadjidemetri is the former editor of The Booktopian and star of Booktopia's weekly YouTube show, Booked with Anastasia. A big reader and lover of books, Anastasia relishes the opportunity to bring you all the latest news from the world of books.