Rachael Herron is the bestselling author of several thrilling romances, including Eliza's Gift, Lucy's Kiss and Fiona's Flame. Her latest book is The Songbird Sisters. 
Rachael lives in Oakland, California, with her family and has way more animals than she ever planned to, though no sheep or alpaca (yet). She learned to knit at the age of five, and generally only puts the needles down to eat, write, or sleep, and sometimes not even then.
Rachael now answers the Booktopia Book Guru's Nine Naughty Questions.
Headless washboard abs, a torrid embrace, the sprawling homestead, an elegantly dressed décolletage, or the vaguely kinky object against a dark background – what's your favourite type of romance cover and why?
I'm a total sucker for an image of water, any kind, and a couple strolling hand in hand in the distance. You KNOW what those crashing waves suggest.
What is the secret life of a romance writer? What goes on between you and your keyboard (or quill) behind closed doors?
Oooh, my keyboard is an alligator, and I wrestle it daily. There's nothing sexy about getting the words on the page, but there IS something deeply sexy about moving the right words into all the right places (if you know what I mean, and I think you do).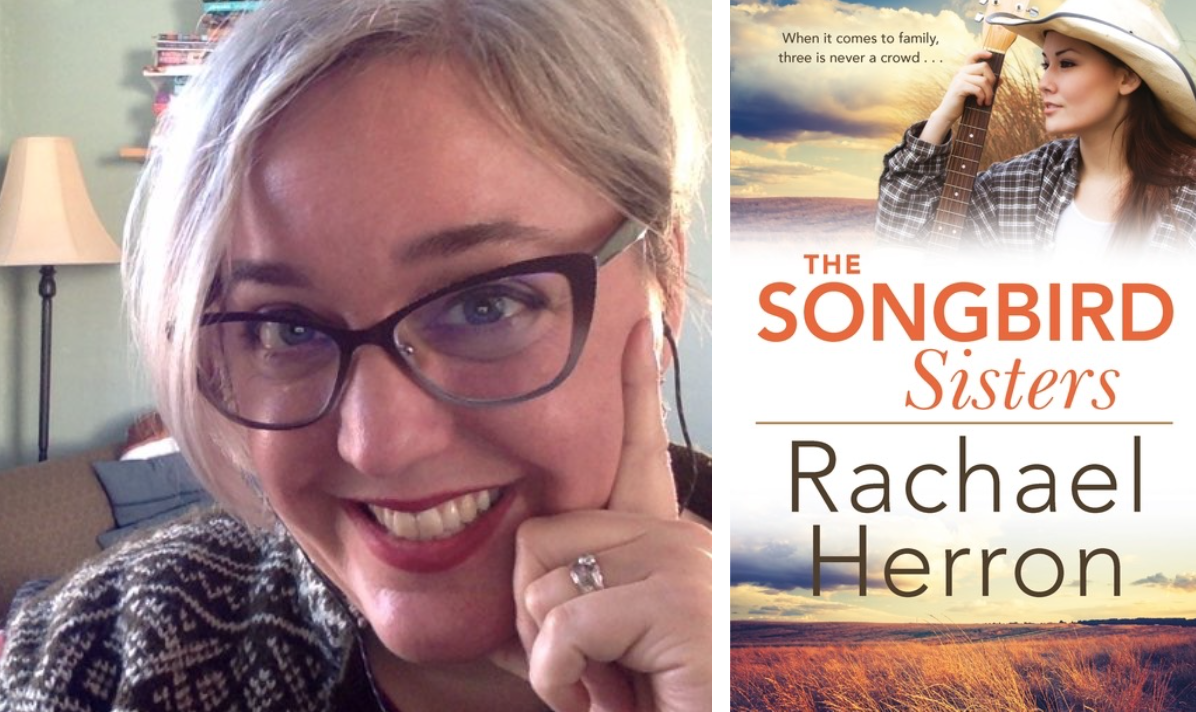 At the heart of a romantic story is the way in which the main characters reveal their true natures to each other. How much of yourself do you put into your characters, and have their stories been affected by your personal experiences?
Every character is me! And none of my characters are me. Each one has my whole heart in him or her, and I truly live inside my heroines and heroes. They often get pets who look like mine, or they say sexy things that are uttered in my household, but once I'm done writing, they've become their own people, having their own love affairs that they go on having, as long as someone's reading the book.
I'm interested in how you differentiate between romance fiction, erotica and porn. Are romance readers getting naughtier?
Romance readers are getting SO much naughtier! I love it! My books aren't erotica (based on an erotic theme) nor are they porn (sexy sexy sex and some more sex), but the sexy-times happen with a very open door (and often, an open mind). In my newest book, The Songbird Sisters, let me just tell you that our heroine has no problem pleasing herself first.
Please tell us about your latest novel. Did you have a secret alternative title while you were writing it?
I did! I thought it would be called The Songbird's Home, since it's the culmination of a sister trilogy, and Lana comes home in this one, but I love that its actual title is The Songbird Sisters, as I also have two sisters who mean everything to me.
Romance writers are sometimes denigrated and asked when they'll write 'real' books – what do you tell the haters?
I tell them that romances are as feminist, kick-ass, strong, and intelligent as the women who write them, and that if they can't see that, then they don't deserve the fun we're having.  
Romance readers love discovering new authors. Please tell us about five books you recently read and loved to bits.
I just finished and loved: Under Her Skin by Margo Bond Collins – I'm not usually interested in shapeshifter romance, but this one was gobsmackingly good. And in historical, I just loved Why Do Dukes Fall in Love? by Megan Frampton. I haven't read it yet, but I can't wait for Rachael Johns's The Art of Keeping Secrets, and I couldn't live without anything by Sarah MacLean.
Please tell us your favourite scene from your latest book, and why it's particularly delicious!
There's a scene in which Lana, our heroine, is about to quit playing music for good. She's spent years on the road, and has found nothing but heartbreak. She plays one last time at the Bluebird, but she had no idea superstar Taft Hill is watching from the back of the bar. He comes to the front as she sings, and plops himself down at a table of tourists and just listens. Of course, he's falling in love, but we don't know it yet (or maybe we do). That moment, when he just listens to her, gets me every time I read it.
Thank you for playing, Rachael!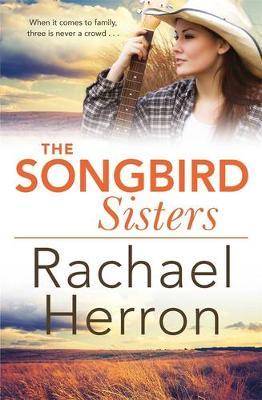 The Songbird Sisters
Finally back together after more than a decade apart, the country-singing sisters The Darling Songbirds are back in harmony, and finding love, in this sparkling rural rom-com.
When their world-famous country band The Darling Songbirds split up acrimoniously, sisters Adele, Molly and Lana went their separate ways. A decade on, Adele and Molly have finally reconciled. However Lana has remained stubbornly estranged – until now . . .
Lana Darling has got royalties pouring into her bank account, thanks to the song she sold to another singer, but she's never made it as a solo artist. Perhaps now it's time to ...
About the Contributor
Anastasia Hadjidemetri is the former editor of The Booktopian and star of Booktopia's weekly YouTube show, Booked with Anastasia. A big reader and lover of books, Anastasia relishes the opportunity to bring you all the latest news from the world of books.