Parenting is hard work. You have to deal with scraped knees, breakfast thrown at walls, flooded bathrooms, and tantrums on the way to school. Here at Booktopia, we know exactly how you feel. And we want to help.
We may not be able to wipe your little one's tears, bandage their scraped knees or calm them in the midst of a tantrum, but we can suggest just the right books to help your young ones become more resilient. More patient. Calmer.
Tantrums on school runs will be a thing of the past.
Order any of the books below, or any of the books from the Mindfulness in March showcase, and you'll go into the draw to win a book pack valued at $256!
---
Tantrum-Free School Runs: Be the most Envied Mum in the Playground

---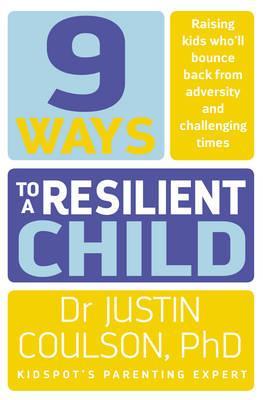 9 Ways to a Resilient Child
by Dr. Justin Coulson

Have you ever watched your child give up too quickly and easily, moaning 'I can't'. Perhaps your child resists going to school because they don't like their teacher or their friend rejected them. Maybe they failed in a sporting contest or an exam.
One of the most frequent questions Kidspot parenting expert Dr Justin Coulson is asked is 'How can I help my child become resilient?' Friendship problems, bullying, physical changes and parenting styles are just some of the issues that can affect our children's ability to bounce back from difficulty and adapt to challenging situations. Helping our children develop resilience can have lifelong positive effects.
9 Ways to a Resilient Child will help parents enable their children to cope with the challenges that life throws at us all. Discover why winners aren't always grinners… Learn more.
---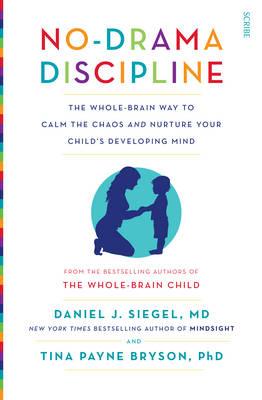 No-Drama Discipline
by Daniel J. Siegel, MD.

The pioneering experts behind the bestselling The Whole-Brain Child now explore the ultimate child-raising challenge: discipline.
A breakfast bowl gets thrown across the kitchen, splattering milk and cereal all over the wall. Or one of your kids threatens a younger sibling. Or you get a call from the head teacher's office for the third time this month. What do you do? No-Drama Discipline provides an effective, compassionate road map for dealing with such tantrums, tensions, and tears – without causing a scene.
Based on recent discoveries about the brain that give us deep insights into the children we care for, what they need, and how to discipline them in ways that foster optimal development, this book offers a 'relational' approach that builds… Learn more. 
---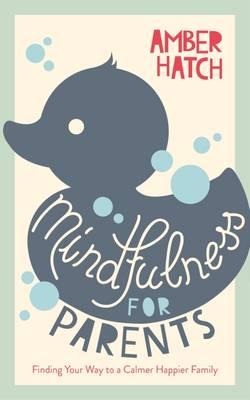 Mindfulness for Parents
by Amber Hatch

Many of us find the challenges of family life, especially the early years daunting and overwhelming. The task of raising children is not easy, the stakes are high so how can mindfulness help us parent better? What is it? How do you do it? And does it help? This book will teach you how to become a better more patient parent using mindfulness. It will help you to: Stay calm in a crisis, Feel more connected to your children, Be patient, Throw yourself into an activity, Not say something you may regret, and Keep a sense of perspective.
Written in a friendly and accessible style Amber Hatch, author of Nappy Free Baby and Colouring for Contemplation includes tons of practical information alongside anecdotes, tips and insights that will help any parent, whether they are new to mindfulness or well practiced, to achieve a calmer, more relaxed family life. Topics covered include: dealing with the early weeks, including mindfully allowing your baby to cry… Learn more.
---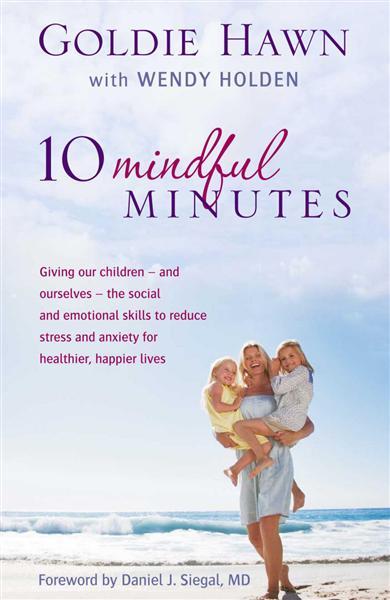 10 Mindful Minutes
by Goldie Hawn and Wendy Holden

From the bestselling author, Academy Award-winning actress and founder of the Hawn Foundation, a practical guide for parents to help children cope with stress, improve concentration and lead happier lives.
Bestselling author Goldie Hawn offers parents a practical guide for helping their children to learn better and live more happily. Based on the MindUP programme, supported by the Hawn Foundation, 10 Mindful Minutes outlines short, practical exercises for parents and children – taking less than 10 minutes – to help young children and teenagers reduce stress and anxiety, improve concentration and academic performance, effectively manage emotions and behaviour, develop greater empathy for others and the world, and be more optimistic and happy… Learn more.
---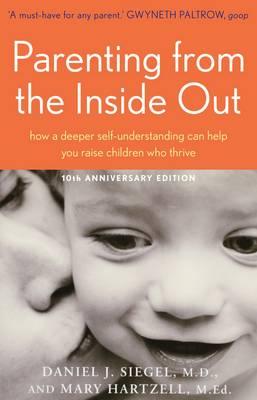 Parenting From The Inside Out
by Daniel J. Siegel and Mary Hartzell

Parenting from the the Inside Out is an updated edition of the classic parenting bestseller that has sold over 155,000 copies in the US.
How many parents have found themselves thinking: 'I can't believe I just said to my child the very thing my parents used to say to me! Am I just destined to repeat the mistakes of my parents?' In Parenting from the Inside Out, child psychiatrist Daniel J. Siegel, MD, and early childhood expert Mary Hartzell, MEd, explore the extent to which our childhood experiences actually do shape the way we parent. Drawing upon stunning new findings in neurobiology and attachment research, they explain how interpersonal relationships directly impact the development of the brain, and they offer parents a step-by-step approach to forming a deeper understanding of their own life stories… Learn more.
---
About the Contributor
Anastasia Hadjidemetri is the former editor of The Booktopian and star of Booktopia's weekly YouTube show, Booked with Anastasia. A big reader and lover of books, Anastasia relishes the opportunity to bring you all the latest news from the world of books.