The Man Booker International Prize 2017 Longlist has been announced, with European authors and male writers dominating the list.
The annual award is worth  £50,000, and celebrates the finest global fiction translated into English. The prize money is split evenly between the author and translator.
The 13 longlisted books were chosen from 126 submissions by the judges. These judges were chaired by Nick Barley, Director of the Edinburgh International Book Festival; translator Daniel Hahn; award-winning poet Helen Mort; Turkish author and academic Elif Shafak and Nigerian-born writer Chika Unigwe.
A shortlist of six books will be announced on 20 April and a winner will be revealed at a ceremony in London on 14 June.
---
The Man Booker International Prize 2017 Longlist

---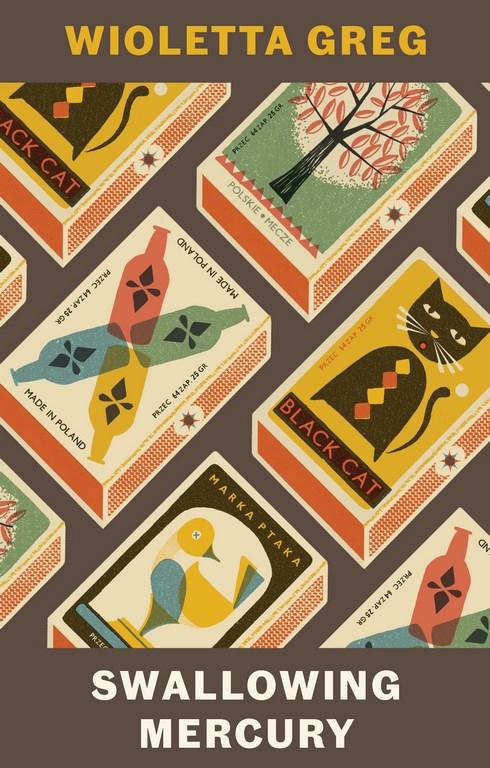 Swallowing Mercury
by Wioletta Greg

Set in rural south Poland in the 1980s, this novella follows a young girl's passage to adulthood in her village, where folklore lives alongside religious belief and peculiar personal metamorphoses are the norm.
Wiola lives in a close-knit agricultural community. Wiola has a black cat called Blackie. Wiola's father was a deserter but now he is a taxidermist. Wiola's mother tells her that killing spiders brings on storms. Wiola must never enter the seamstress's 'secret' room. Wiola collects matchbox labels. Wiola is a good Catholic girl brought up with fables and nurtured on superstition. Wiola lives in a Poland that is both very recent and lost in time.
Swallowing Mercury is about the ordinary passing of years filled with extraordinary days. In vivid prose filled with texture, colour and sound, it describes the adult… Learn more.
---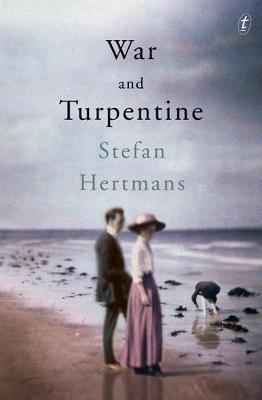 War and Turpentine
by Stefan Hertmans

Shortly before his death in 1981, Stefan Hertmans' grandfather gave him a couple of filled exercise books. Stories he'd heard as a child had led Hertmans to suspect that their contents might be disturbing, and for years he didn't dare to open them.
When he finally did, he discovered unexpected secrets. His grandfather's life was marked by years of childhood poverty in late-nineteenth-century Belgium, by horrific experiences on the frontlines during the First World War and by the loss of the young love of his life. He sublimated his grief in the silence of painting.
Drawing on these diary entries, his childhood memories and the stories told within Urbain's paintings, Hertmans has produced a poetic novelisation of his grandfather's story, brought to life with great imaginative power and vivid detail… Learn more. 
---
---
The full 2017 longlist is as follows (Author, Nationality, Translator, Title):
Mathias Enard (France), Charlotte Mandell, Compass
Wioletta Greg (Poland), Eliza Marciniak, Swallowing Mercury
David Grossman (Israel), Jessica Cohen, A Horse Walks Into a Bar
Stefan Hertmans (Belgium), David McKay, War and Turpentine
Roy Jacobsen (Norway), Don Bartlett, Don Shaw, The Unseen
Ismail Kadare (Albania), John Hodgson, The Traitor's Niche
Jon Kalman Stefansson (Iceland), Phil Roughton, Fish Have No Feet
Yan Lianke (China), Carlos Rojas, The Explosion Chronicles
Alain Mabanckou (France), Helen Stevenson, Black Moses
Clemens Meyer (Germany), Katy Derbyshire, Bricks and Mortar
Dorthe Nors (Denmark), Misha Hoekstra, Mirror, Shoulder, Signal
Amos Oz (Israel), Nicholas de Lange, Judas
Samanta Schweblin (Argentina), Megan McDowell, Fever Dream
About the Contributor
Anastasia Hadjidemetri is the former editor of The Booktopian and star of Booktopia's weekly YouTube show, Booked with Anastasia. A big reader and lover of books, Anastasia relishes the opportunity to bring you all the latest news from the world of books.