By Libby Hathorn.
Every book has a hidden background story. When you undertake the journey in the first place, it can be a long slow process of circling an idea; or something startling that you need to capture on paper that might become a poem, a novel, a short story or a picture book.
A Child Inspires
For Butterfly, We're Expecting You!, it was the combination of a beautiful day, a garden to roam in, the company of my then 3 year old granddaughter, and a scrap of a poem I remembered – Bee, We're Expecting You, by the American poet, Emily Dickinson.
I could only marvel at what Harriet's sharp eyes saw, from a bird's nest to a lizard's tail to some bees and some butterflies.  And when we finally sat down I decided to write what we saw as a little poem and thus Butterfly, We're Expecting You! was born.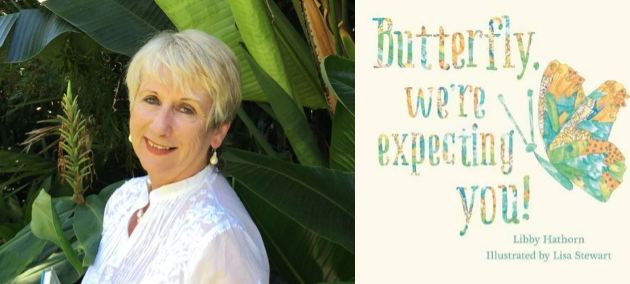 Artist's statement about Butterfly, We're Expecting You!
I love illustrating and I loved illustrating this book! Libby's words are so visual so it was easy to imagine all sorts of pictures and ideas when beginning the illustration process.
The illustrations are mixed media which in my case I have used watercolour, gouche, collage (on all animals and the trees trunk and branches) pastels, paint, oil pastels and chalks and pencil.
The collage paper I used this time is very, very thin like tissue paper. It's so thin you can see through it! It can get stuck to your fingers! Glue sticks work perfectly for sticking the papers in place you just need to be very gentle so that way they won't get squished!
– Lisa Stewart from Hachette teacher notes.
And dinosaurs!
The introduction of the dinosaur bones was great for that little twist you need at the end, such as good poems always have, and to my mind, good picture books too. And what a happy little dinosaur talented illustrator, Lisa Stewart, created.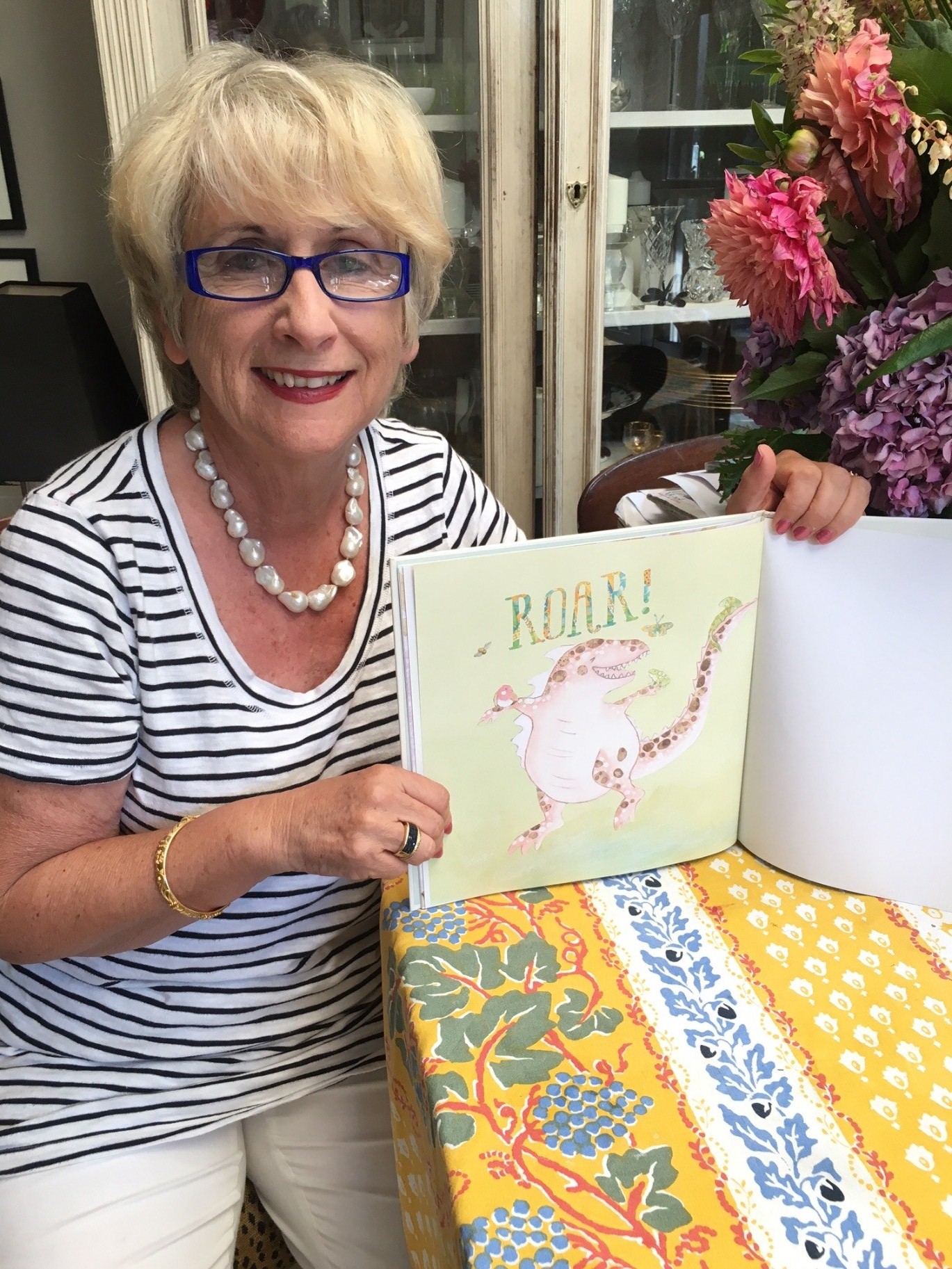 And there's more…
For my other recent picture books the process has been different.
For example, A Soldier, a Dog and a Boy came out of four years' research and writing of my YA novel, Eventual Poppy Day.
It is set in World War 1 and based on a relative's Anzac war record. It was a hard road reading letters and postcards, accounts and histories of both Gallipoli and the Somme, for Australian soldiers.
I wanted to escape into the picture book world but then I was tempted by the idea of a picture of a soldier and a dog in the poppy fields of France.
When I saw a photograph of a WW1 soldier returning home to Australia, with a sack out which steps a real live French boy, I knew I had to write my text for my picture book story.
Brisbane Libraries Exhibition 2017-18
Illustrator Phil Lesnie who was able to travel to the Somme, illustrated this so sensitively – the red of the poppies signifying the blood of the sacrificed soldiers and yet the warmth of the relationships set up in that field winning out.
Both these books are part of a two year exhibition of Anzac publications at the Brisbane Libraries.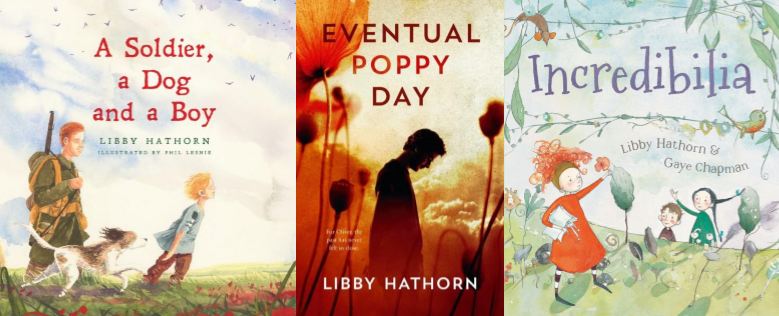 Incredible partnership, text and illustrations
The recent picture book Incredibilia was real flight of fancy, with secret letters being delivered to a young child, Little Georgie, who always trails behind older siblings, Harriet and Max.
She invents a game she calls Incredibilia, that finally lures them into play.
Astoundingly original illustrations by Gaye Chapman light up my text perfectly. And the Centennial Park Trust and Bondi Beach Public School worked well together to present Incredibilia in song and dance in the park at the end of last year- an amazing performance with 500 kids taking part under the trees.
From novel to movie
My first YA novel Thunderwith, which was made a movie by Hallmark Hall of Fame, recently had a new cover to mark almost 30 years in continuous print!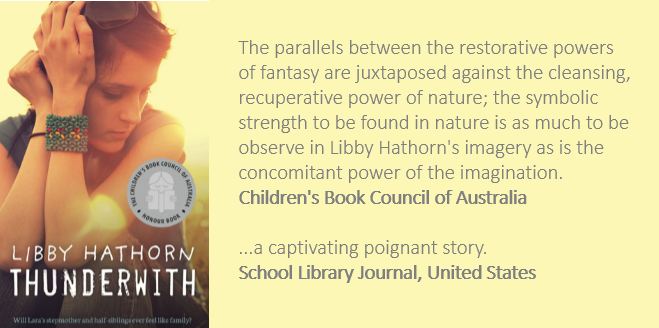 A contentious picture book circa 1990's
It's good to see Way Home, my contentious picture book about a homeless boy, with Greg Roger's amazing illustrations that won the UK's Kate Greenaway Award, still in print too.
What's in the pipeline?
I'm glad to be working with the talented Phil Lesnie once more on a picture book close to my heart about a feisty and inspired woman, Miles Franklin, after whom our most prestigious literary prize is named. And a novel entitled Asylum which, so far, has been three years in the making.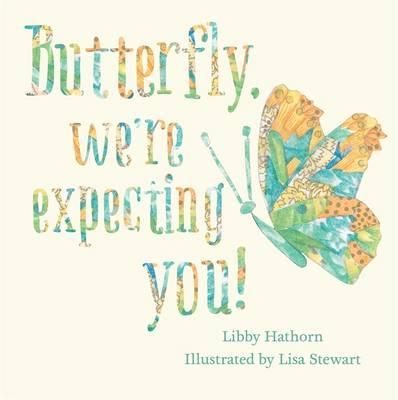 Butterfly, We're Expecting You!
Come explore your backyard. Who knows what you'll find? A butterfly, a frog, a bird . . . maybe even a dinosaur!
A sweet and gentle story that feels as warm as a garden bathed in sunlight, from award-winning author Libby Hathorn and acclaimed illustrator Lisa Stewart...
About the Contributor