Our children are our future. We need to foster their creativity, stimulate their imagination and cultivate their sense of identity if we want to see them grow into happy and functioning adults. Here at Booktopia, we believe that books can do exactly that.
Our March into Reading showcase has everything from picture books for your toddlers, fiction for your middle graders, and gripping young adult reads for your teenagers – all which do an excellent job at inspiring and encouraging young minds. We've also selected non-fiction titles to feed those curious young minds interested in geography, time, biology, space or nature.
Order from this showcase before April 1st, and you'll go into the draw to win a book pack valued at $1000!
---
Titles in the March into Reading Showcase

---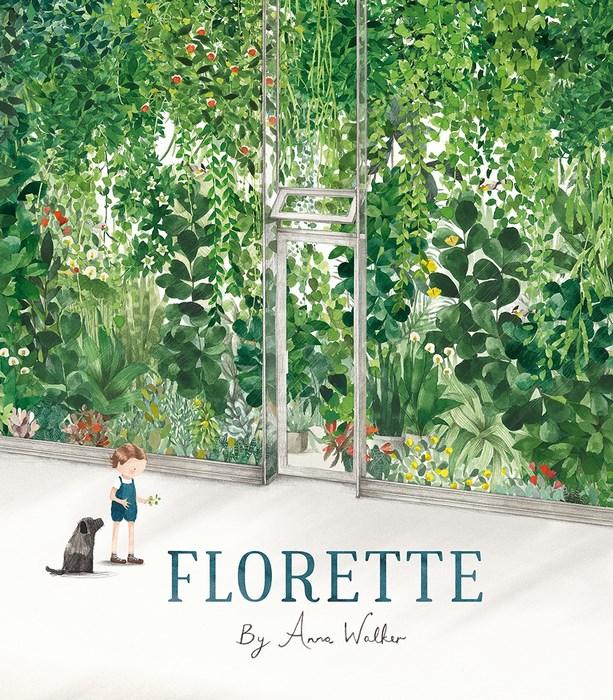 Florette
by Anna Walker

Review by Tanaya Lowden: With beautiful illustrations and rich, soft colours, Anna Walker's Florette is sure to become a children's classic.
When Mae and her family move to a new home, Mae is disappointed that they can't also bring along their garden. In her new city replete with crowded roof-tops, Mae misses her apple trees and daffodils. How will she cope?
This is a picture book I wish I could have read as a child. Everything about it is beautiful – the story, the illustrations, and the messages are so compellingly conveyed. It's a book I easily could have reread again and again, getting lost in the lush, exquisite pages. Most importantly though, this book will teach your little ones about resilience in the face of change, a lesson you can never be too young to learn!… Learn more.
---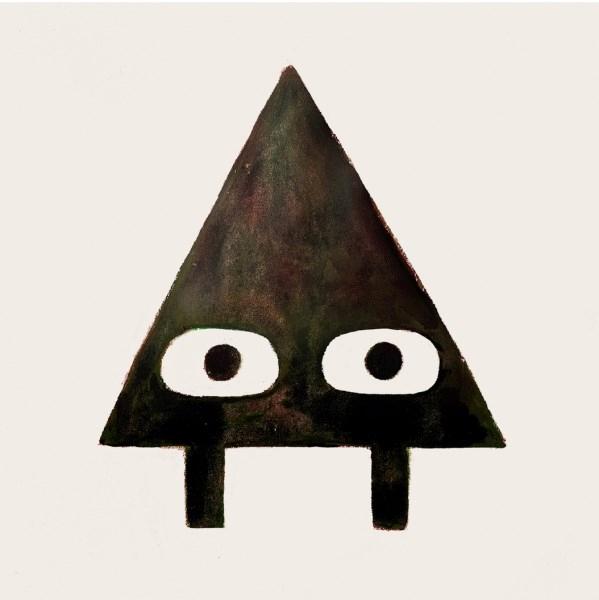 Triangle
by Mac Barnett and Jon Klassen

Review by Tanaya Lowden: This slyly funny picture book about some very sneaky shapes had me laughing within the first three pages. It's clever, with fun and quirky characters, and strong, captivating illustrations.
In Triangle, Triangle is about to play a sneaky trick on his friend, Square. Or so he thinks! This tale will have little ones wondering who they can trust in this richly imagined world of shapes.
Triangle is visually stunning, with a different kind of colour palette than usually seen in picture books. It made for a unique reading experience, and is definitely something to look forward to in the last two books in this picture book trilogy. Not only will your little ones learn about trust, but they'll also get a lesson in shapes and sizes as they follow Triangle on his journey to trick Square.
From the bestselling author/illustrator duo that is Mac Barnett and Jon Klassen, Triangle is a must read for your little ones… Learn more.
---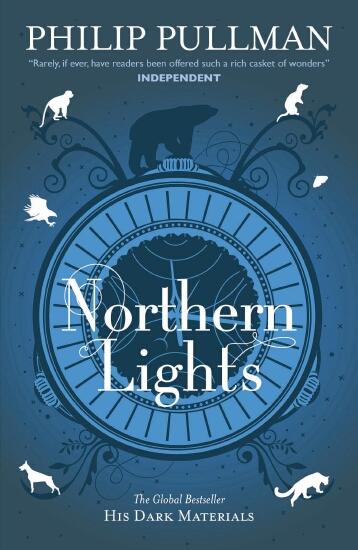 Northern Lights
by Philip Pullman

Lyra Belacqua and her animal daemon live half-wild and carefree among scholars of Jordan College, Oxford. The destiny that awaits her will take her to the frozen lands of the Arctic, where witch-clans reign and ice-bears fight. Her extraordinary journey will have immeasurable consequences far beyond her own world… Learn more.
In the News: Philip Pullman cuts off ponytail at announcement of new trilogy, The Book of Dust.
---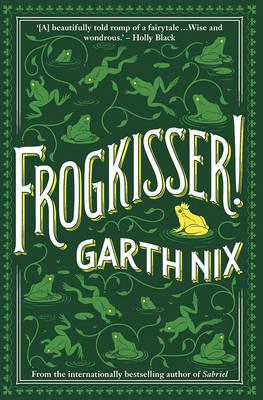 Frogkisser! – Order Your Signed Copy!
by Garth Nix
Review by Sarah McDuling: There are few things in this world that I like more than books inspired by fairytales. One of those things is definitely Garth Nix and all of his works! When I heard that one of my absolute favourite authors had written a fairytale adventure, I completely freaked out.
Frogkisser! is a pure delight to read and definitely my new favourite fractured fairytale. Absolutely hilarious, wildly imaginative and packed full of quirky charm, I could not get enough of this book. If you can imagine a cross between The Princess Bride and Shrek, with a dash of every fairytale ever written, you will begin to get a feel for what Frogkisser! is all about.
And yet, while it may be inspired by familiar stories and folk tales, Frogkisser! is also refreshingly original and full of deliciously absurd little details that had me chuckling away in spellbound glee.
In case I'm not making myself clear… I really enjoyed this book… Learn more.
PODCAST: Garth Nix discusses his new book, Frogkisser!
---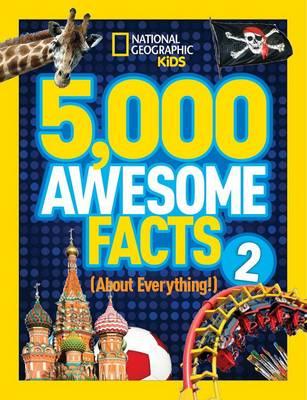 5,000 Awesome Facts (About Everything) 2
by National Geographic Kids
More exciting than a video game, this boredom-busting book is an explosion of information about sensational topics kids love: dessert, underwear, amusement parks, pirates, famous criminals, marsupials, Ancient Egypt, famous landmarks, you name it!
The new 5,000 Awesome Facts (About Everything!) 2 has even more brain and eye candy rolled into one beautifully designed, high-octane treasure trove that captures kids' attention and keeps them yearning to learn more… Learn more.
---
Parents and guardians – we haven't forgotten about you. We know that a happy child begins with a happy and well-informed parent, so browse our selection of titles that focus on addressing the special needs of certain children. Discover the benefits of reading aloud with Mem Fox's Reading Magic, learn the revolutionary method that helps dyslexics read in The GIFT of Dyslexia, or flick through the beautifully illustrated My Autism Book which explains autism in a sensitive and positive way.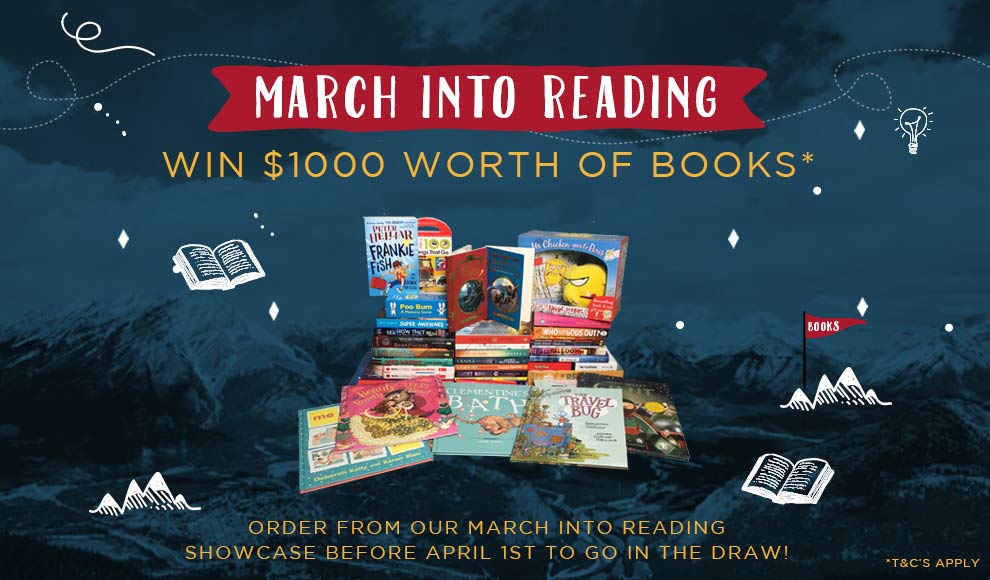 About the Contributor
Anastasia Hadjidemetri is the former editor of The Booktopian and star of Booktopia's weekly YouTube show, Booked with Anastasia. A big reader and lover of books, Anastasia relishes the opportunity to bring you all the latest news from the world of books.