One of Australia's favourite novelists – Kate Forsyth, author of The Impossible Quest, Bitter Greens, The Wild Girl and The Beast's Garden – continues her blog with us, giving her verdict on the best books she read in January and February 2017.
In the last few weeks, I have been free to read only for pleasure since I have finished and delivered one novel and am yet to start researching for the next. I've caught up on some books by friends, enjoyed some non-research-related non-fiction reading, and re-read an old favourite. It was lovely! – Kate Forsyth

---
Kate Forsyth's Reviews

---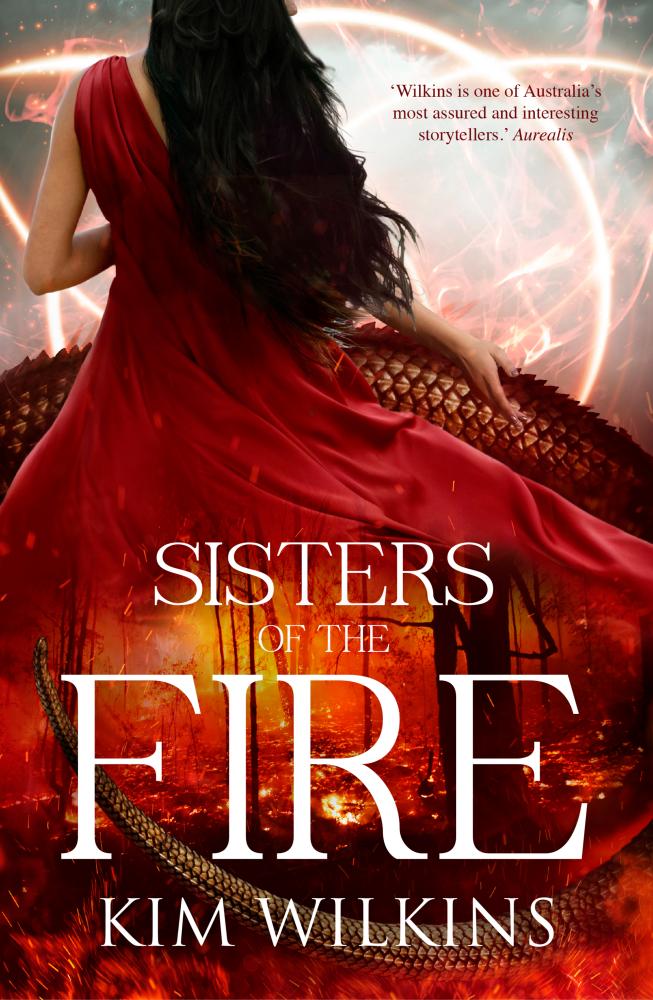 Sisters of the Fire
by Kim Wilkins

Sisters of the Fire is the second in a new fantasy series by one of my favourite Australian writers, Kim Wilkins, following on from Daughters of the Storm. The story follows the adventures and misadventures of five sisters in a world very much like ancient Britain. There is Bluebell the warrior, Ash who is tormented by her ability to see the future, Rose who gambled all for love, Ivy who was sold into marriage for her father's power, and Willow who plots against them all.
The writing is elegant and lucid, and the story unspools swiftly and strongly. Filled with action, intrigue and a little bit of romance, this is one of the best fantasy series I've read in a long while… Learn more.
---
I have been a huge fan of Garth Nix's Old Kingdom fantasy series since the first book Sabriel was published in 1995. Any new book in the series is a cause of celebration (and not just in my house!) Goldenhand is the sixth in the series (counting the novella Nicholas Sayre and the Creature in the Case which was published in Garth's collection of shorter pieces, Across the Wall.) I think the series must be read in order, for maximum enjoyment. I do so again every few years.
Goldenhand focuses once more on the story of Lirael, who was once a shy Second Assistant Librarian but is now the Abhorsen-in-Waiting. Once again she and her friends must battle with evil powers to save the Old Kingdom … and as always that means passing into the cold and relentless world of Death with nothing but a bandolier of bells to help her.
Always a joy to read, Garth's writing is fluid, and full of moments of both beauty and brutality. Lirael is my favourite of his many wonderful characters (perhaps because she was shy and grew up with her nose in a book, just like me.) I was also so glad to see another of my favourite characters return (but I'm not going to say who because it's a spoiler.) All I can say is – if you love heroic fantasy and haven't yet read the Old Kingdom books, start now… Learn more.
PODCAST: Listen to award-winning Garth chat about Goldenhand.
---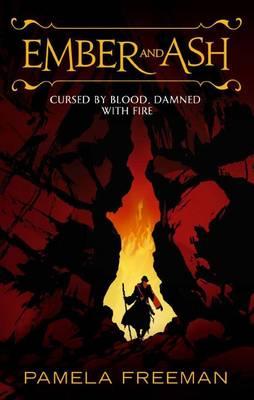 Ember and Ash
by Pamela Freeman

Pamela Freeman is the author of a brilliant fantasy trilogy called The Castings, comprised of Blood Ties, Deep Water and Full Circle, which I really loved.
Ember and Ash is a stand-alone novel set in the same universe but a generation after the events of the trilogy. It begins with the wedding night of the heroine, Ember. Her husband is killed within moments of them taking their vows, by a vengeful elemental god. The tragedy re-opens old wounds and destabilises the fragile peace of the land. Ember sets out on a quest to defeat the god and save her people, accompanied by one of her kin, Ash, the son of a seer. Their journey will test them to their limits, and help remake their world forever.
It was wonderful to return to the world of The Castings, where every new-born child is named for the first thing the mother sees after the baby is born. One of the things I love about Pamela's writing is the way the stories of minor characters are given unexpected weight, so that everyone's lives have meaning. She is also courageous enough to give us an unexpected ending which nonetheless rings true with the world she has created.
---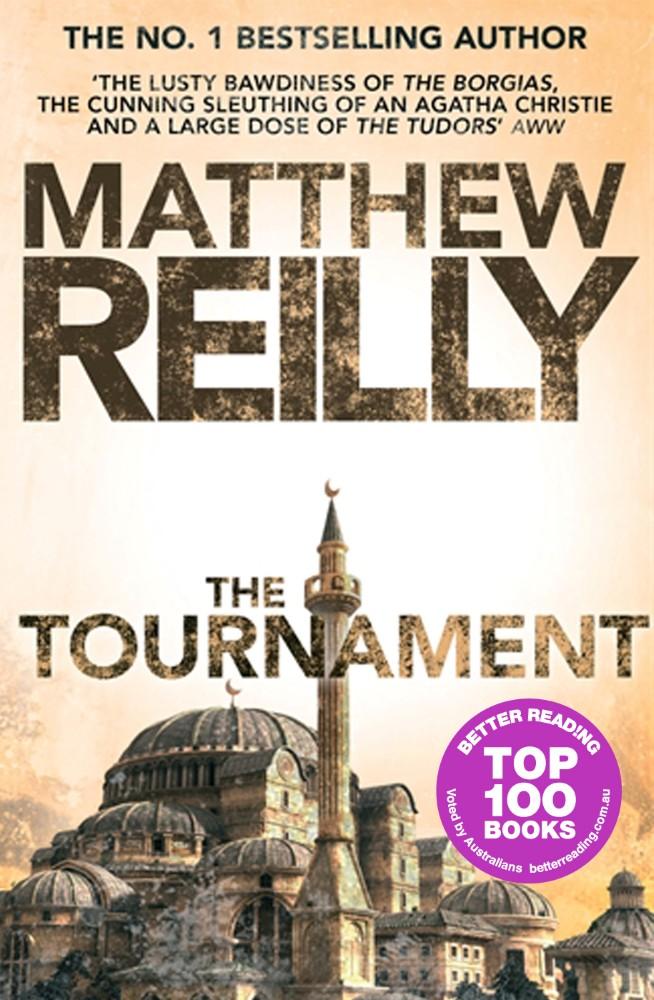 The Tournament
by Matthew Reilly

Best known for his fast-paced contemporary thrillers, The Tournament is a real departure for Matthew Reilly.
Told by Queen Elizabeth I on her death-bed, the action of the book is set in 1546 when the young princess was only thirteen years old. She accompanies her tutor, Roger Ascham, to Constantinople to attend a chess tournament. Suleiman the Magnificent, Sultan of the Ottoman Empire, had issued an invitation to every king in Europe, 'to determine the champion of the known world'.
Soon after their arrival, a powerful cardinal is found brutally murdered. Roger Ascham – known for his brilliant mind and incisive logical skills – is asked to find the killer. Bess, of course, is drawn into helping him.
Other murders follow, and soon Bess and her tutor find themselves and the rest of their party in ever increasing danger.
I love books set in Elizabethan times, and I am a chess addict, and so this book was always going to appeal to me. Of course, you need to suspend your disbelief at the young Princess Elizabeth as a sleuth, and I have to say the book is surprisingly sexy. I enjoyed the story immensely and have to say The Tournament is now my favourite Matthew Reilly book. I hope he writes another just like it!… Learn more.
---
The Dashing Widows Series: The Seduction of Lord Stone, Tempting Mr Townsend, Winning Lord West, Pursuing Lord Pascal
by Anna Campbell

Australian author Anna Campbell is well-known for her sultry Regency romances, and these four books connect together to make a series called 'The Dashing Widows'.
Each book follows the amorous adventures of a beautiful widow and her entanglements with various rakes, dukes, and wicked uncles. The books are really just love bites – I read each one in a couple of hours – and often the action of one overlaps with the action of another. They are very sexy! Perfect holiday reading.
Discover Anna Campbell's Sons of Sin series
---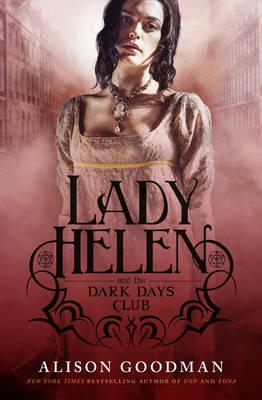 Lady Helen and the Dark Days Club
by Alison Goodman
Take a light-hearted Regency romance, add in some soul-sucking demons, and a dash of butt-kicking, and you have Lady Helen and the Dark Days Club.
It's a delicious mixture. One minute Lady Helen is worrying about what to wear to meet the Queen, the next she's dashing down dark, foggy alleyways chased by powerful vampiric creatures that need her dead. I've heard it described as Jane-Austen-meets-Buffy, which made me laugh. It's a good description, for the book has the bonnets-and-balls settings of Jane Austen and the dark dangerous action of Buffy.
I loved Alison's fantasy novels Eon and Eona so it's great to see her back with a big new series. I've already bought book 2, Lady Helen and the Dark Days Pact, as I'm dying to find out what happens!… Learn more + read an extract.
---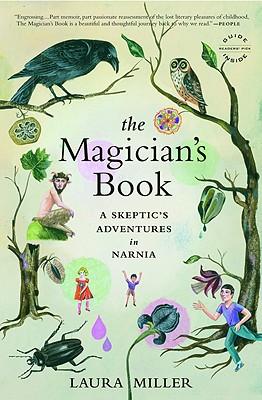 The Magician's Book
by Laura Miller

I love books about books, particularly when they weave together a personal story with new insights into a beloved work of literature. The genre is called 'bibliomemoir', which is such a great word it makes me want to write one. But which book would I want to write about?
Like hundreds of thousands of people, when I am asked to name my favourite childhood book, I answer The Lion, the Witch and The Wardrobe by C. S. Lewis. But, much as I'd love to write a bibliomemoir about its profound influence on me and others, I can't anymore. That's because this book – The Magician's Book: A Skeptic's Adventures in Narnia by Laura Miller – does it so beautifully I could never hope to compare.
Laura Miller was enchanted by the world of Narnia as a child – as was I and every kindred spirit I know – yet as an adult became aware of the many criticisms levelled against C. S. Lewis: Classism. Racism. Sexism. Ageism. Anachronism.
So as an adult, she revisits the books and examines them in light of her own life, the life of C.S. Lewis and his friends, and the vast influence – both positive and negative – that Narnia has had on the work of other writers as diverse as Neil Gaiman, Jonathan Franzen and Philip Pullman.
The result is utterly engrossing and utterly enchanting. It made me want to go and read all the Narnia books again!… Learn more.
---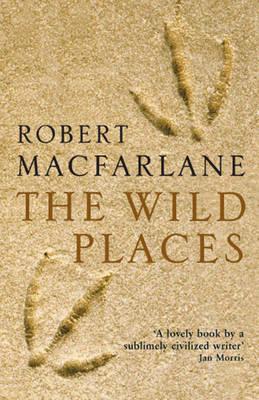 The Wild Places
by Robert Macfarlane
Robert Macfarlane was one of my great discoveries in the past couple of years (meaning that I discovered his books, not him!) I've been slowly reading my way through his oeuvre and have loved everything he has written so far.
The Wild Places was his second book, and established his style – beautiful, poetic writing that twines together landscape, nature, history, literature, and his own personal journey. Robert sets out to see if there are any genuinely wild places left in Britain, and then writes about what he discovers. One of the chapters, Holloway, I had read before as it was expanded and published as an exquisite illustrated book about the lost greenways of Dorset. The other chapters have equally evocative names – Beechwood, Moor, Summit, Grave, Storm-beach and Tor, for example. It's the kind of book that you can pick up, read a few chapters, then put down for a while, as each chapter is an essay on a particular place.
His writing is sublime. It feels so effortless, but has all the quick-fire surprise of the perfect metaphor. Just wonderful… Learn more.
---
An Isolated Incident
by Emily Maguire

An Isolated Incident by Australian author Emily Maguire is a contemporary psychological suspense novel set in a small Australian town, with a particular emphasis on the traumatic effects of suspicion, grief and the voyeuristic curiosity of the public.
Bella Michaels is only twenty-five when she is found brutally raped and murdered on the side of the highway. Her sister Chris must find some way to deal with the intense scrutiny that the police and the media bring to every aspect of her and her sister's lives. Chris works at the local pub, and sometimes takes a truckie home in return for a little extra cash. She has a broken marriage behind her, and drinks too much. She is haunted by her sister's last moments, and paralysed by her own bleak future.
Intense, powerful and raw, An Isolated Incident is an all-too-real look at the terrible cost of sexual violence in our society, and a profoundly intimate portrait of anguish and rage. It has justly been shortlisted for the Stella award… Learn more.
---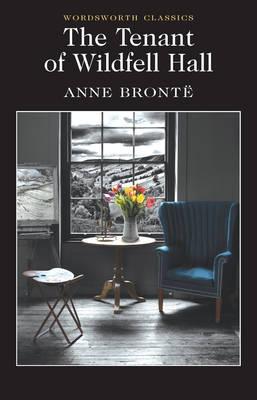 The Tenant of Wildfell Hall
by Anne Bronte

I first read The Tenant of Wildfell Hall when I was in my late teens and discovering the lives and work of the Bronte sisters. It came third in my esteem, after Jane Eyre and Wuthering Heights. For some reason I have never re-read it, even though I've re-visited the work of her sisters many times. It might have been because I remembered it as being rather gloomy, with a pious self-righteous heroine and an unlikeable hero.
Talking the book over with a friend last year, she said that she thought it was one of the earliest examples of feminist fiction. I decided I had to read it again and I'm very glad I did.
Basically, the story begins with Gilbert Markham, an affable but rather shallow and impetuous young man, taking an interest in a beautiful but secretive widow who comes to live in Wildfell Hall with her young son. Helen supports herself with her painting and has very decided views on alcohol and other social problems. Gilbert talks with her and finds himself admiring her steadfastness and intelligence, in stark contrast to Eliza, the pretty but silly girl he had been courting previously. As his fascination with Helen grows, so does his curiosity about her past. But Helen guards her secrets closely. He asks her to marry him, and she refuses – but gives him her diaries to read.
The narrative then switches to Helen's point-of-view. Headstrong and passionate, she falls in love with a handsome, charming young man and marries him, despite her family's reservations. He rushes headlong into dissolution, however, spending long months drinking and carousing in London, then bringing his debauched friends back to spend months at their estate. He embarks on an affair with one of his friends' wives, and mocks Helen's sense of betrayal and pain. After he begins to teach his young son to drink and smoke and swear, Helen finds the strength and courage to leave him. She takes refuge at Wildfell Hall and lives in dread of her vindictive husband finding her.
The third section returns to Gilbert's point-of-view. He is no longer the shallow, pleasure-loving character of the first part of the book. He has been transformed by his love for Helen into someone much deeper and more thoughtful. He agrees that he and Helen must not see each other again, as she is not free to marry and does not wish to be tempted into being unfaithful to her wedding vows. Helen returns to nurse her dying husband, and Gilbert is filled with anguish and grief. After her husband dies, he stands by his vow not to contact her but then hears rumours that she is to be married again. So he rushes to the church to try and stop the wedding. In the end, the two are reunited again and find happiness.
The Tenant of Wildfell Hall was an astonishingly brave novel for a young woman to write in the early part of the 19th century. It's a story about marital abuse, and Helen's courageous action in leaving her husband would have been thought utterly shocking at the time. One of the biographers of the Brontës, May Sinclair, wrote "the slamming of Helen Huntingdon's bedroom door against her husband reverberated through Victorian England."
It is also a story about a woman who stood up for what she believed in, and who supported herself with her art. This was surely the unspoken dream of many young women bound within their society's narrow view of a woman's role in the world.
Finally, The Tenant of Wildfell Hall does not flinch away from depicting alcoholism, adultery, domestic violence, or attempted rape. It is clear-eyed and unflinching in its depiction of the realities of 19th century English life.
Most interestingly, for me, is the transformation of the character of Gilbert. In the first half of the book, he is confident to the point of cocky, and thinks nothing of toying with Eliza's feelings, or of pressing his unwanted attentions upon Helen. He calls on her uninvited, he seizes her hand and tries to kiss it, he tries to pry into her past. His behaviour foreshadows the actions of Helen's husband Arthur, who treats her with rough passion that escalates to violence, and his friend Walter, who tries to first seduce, then rape, Helen.
However, Gilbert changes once he has heard Helen's story and understands how she has been abused in the past. He becomes more grave and gentler. Most interestingly, he swears to leave her be until she is ready for anything else. He does not write to her or hound her; he gives her the time she needs.
By the time they are at last united, he too has suffered from his long enforced separation from Helen and is far more worthy of her love. And the final scenes – when Gilbert races to stop her marriage to another – are compelling, page-turning drama.
I do have one small caveat about my new-found love and admiration of Anne Brontë – I'm afraid I skim-read most of the long speeches about piety and morality. I suspect they are why so many contemporary readers dislike the book!… Learn more.
---
Kate Forsyth
Kate Forsyth is the bestselling and award-winning author of more than twenty books, ranging from picture books to poetry to novels for both children and adults.
She was recently voted one of Australia's Favourite Novelists. She has been called one of 'the finest writers of this generation', and 'quite possibly … one of the best story tellers of our modern age.'
Kate's books have been published in 14 countries around the world, including the UK, the US, Russia, Germany, Japan, Turkey, Spain, Italy, Poland and Slovenia.
Visit Kate Forsyth's Booktopia author page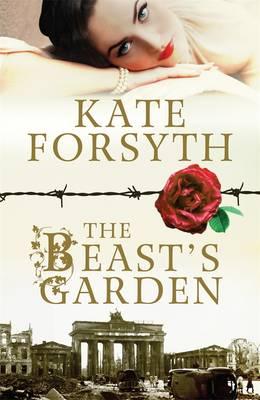 The Beast's Garden
A retelling of the Grimms' Beauty and The Beast, set in Nazi Germany.
It's August 1939 in Germany, and Ava's world is in turmoil. To save her father, she must marry a young Nazi officer, Leo von Löwenstein, who works for Hitler's spy chief in Berlin. However, she hates and fears the brutal Nazi regime, and finds herself compelled to stand against it. Ava joins an underground resistance movement that seeks to help victims survive the horrors of the German war machine. But she must live a double life, hiding her true feelings from her husband, even as she falls in love with him...
About the Contributor