Today, on International Women's Day, the 2017 Stella Prize Shortlisted authors were announced – for a Prize that acknowledges and celebrates the female literary talent Australia has to offer.
The panel of judges included novelist and literary critic Delia Falconer, writer Benjamin Law, author and academic Brenda Walker, editor Sandra Phillips, and bookseller Diana Johnston.
This year, for the very first time, the shortlisted prize money has been increased from $2000 to $3000 for each shortlistee, thanks to the support of the Ivy H Thomas and Arthur A Thomas Trust managed by Equity Trustees.
For the second year, each of the shortlistees will receive a writing retreat supported by the Trawalla Foundation in addition to the prize money. The Stella Grasstrees Writing Retreat provides shortlisted authors with a three-week immersive retreat at a house in Point Addis on the Victorian coast, and includes associated travel expenses.
The winner and recipient of the $50,000 prize money will be announced on 18 April 2017.
Discover the 12 longlisted authors here.
---
The 6 Shortlisted Titles

---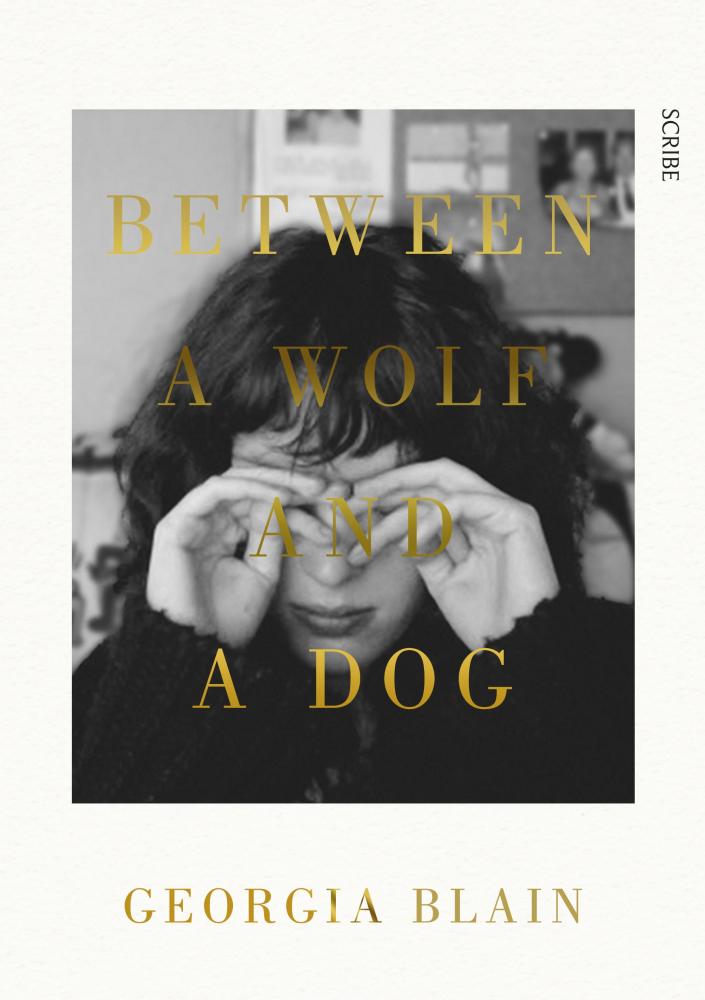 Between a Wolf and a Dog
by Georgia Blain
Judges comments: "A literary triumph, finely structured, suspenseful and morally acute."
Caroline Baum's review: There is so much sadness around this book, both real and imagined: Georgia Blain was recently diagnosed with a fatal kind of brain tumour. It is surely no coincidence that this book is pervaded with death – although in the novel, the woman doing the dying is Hilary, an older woman, the matriarch of the family, mother to two estranged sisters April and Ester. And because Blain's mother is none other than the much loved and respected journalist Anne Deveson, who went public with her diagnosis of dementia a while ago, it is tempting to see this fiction as Blain's version of how things might have been, had her mother had the capacity to take the end of her life into her own hands.
But no matter whether the story is personally close to the truth, it is told with great intelligence, sensitivity and nuance, in prose that beautifully captures the messes we make of our lives and our unpreparedness for the blows that are inevitably going to come. At times it reminded me of the way Margaret Drabble writes about British middle class family life, combining the smallest domestic detail with big questions and moral themes.
I wish the book, set over one rainy day in Sydney but punctuated with scenes set in the past, did not come freighted with such a huge burden of impending loss, because it is a distraction from the really accomplished poise and maturity in Blain's writing, in the scenes of sisterly rivalry and tension and in all the dynamics that makes families such intense nests of unspoken resentment, mistrust, grudges and human folly. One of her best creations is the character of Lawrence, who works as a pollster. Blain makes him professionally foolish in a completely plausible way… Learn more.
---
An Isolated Incident
by Emily Maguire
Judges comments: "A murder mystery that transforms the genre."
Unwillingly thrust into the eye of that storm is Bella's beloved older sister, Chris, a barmaid at the local pub, whose apparent easygoing nature conceals hard-won wisdom and the kind of street-smarts only experience can bring.
As Chris is plunged into despair and searches for answers, reasons, explanation – anything – that could make even the smallest sense of Bella's death, her ex-husband, friends and neighbours do their best to support her. But as the days tick by with no arrest, Chris's suspicion of those around her grows.
An Isolated Incident is a psychological thriller about everyday violence, the media's obsession with pretty dead girls, the grip of grief and the myth of closure, and the difficulties of knowing the difference between a ghost and a memory, between a monster and a man…. Learn more.
---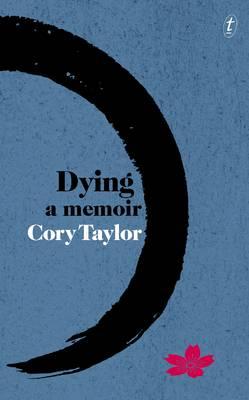 Dying: A Memoir
by Cory Taylor
Judges comments: "Instead of offering easy answers about death, [the book] offers solidarity, solace and comfort in making dying bearable… it becomes life affirming".
A moving and heartfelt meditation on life and death, from a celebrated Australian author.
Cory Taylor's debut novel, Me and Mr Booker, won the Commonwealth Writers Prize and her second, My Beautiful Enemy, was shortlisted for the 2014 Miles Franklin Award. Her latest and final work is in response to her being diagnosed with terminal cancer.
Controversy and debate surrounding assisted dying continues to escalate, and at the most difficult time in her life Cory has chosen to her add her voice.
Dying: A Memoir, while beautifully written, doesn't pull any punches when it comes to examining our personal rights in death. Cory begins the book by explaining that she has bought life-ending drugs online from China—she doesn't blanch from the issues around assisted dying… Learn more.
---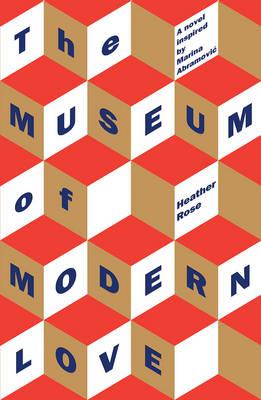 The Museum of Modern Love
by Heather Rose
Judges comments: "Ambitious yet never contrived novel inspired by the work of the Yugoslavian born artist Marina Abramovic that demonstrates the value of art as a catalyst for love and connection."
A mesmerising literary novel about a lost man in search of connection – a meditation on love, art and commitment, set against the backdrop of one of the greatest art events in modern history, Marina Abramovic's The Artist is Present.
She watched as the final hours of The Artist is Present passed by, sitter after sitter in a gaze with the woman across the table. Jane felt she had witnessed a thing of inexplicable beauty among humans who had been drawn to this art and had found the reflection of a great mystery. What are we? How should we live?
If this was a dream, then he wanted to know when it would end. Maybe it would end if he went to see Lydia. But it was the one thing he was not allowed to do.
Arky Swann is a film composer in New York separated from his wife, who has asked him to keep… Learn more. 
---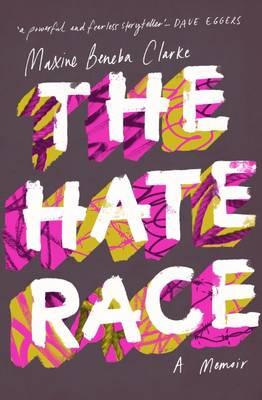 The Hate Race
by Maxine Beneba Clarke
Judges comments: "A work of national significance."
Caroline Baum's review: There's been a lot of anticipation for this searingly honest, painful memoir from Clarke, whose Foreign Soil collection of short stories left no one in any doubt as to the ferocity of her talent. Oh, and Dave Eggers is a fan.
Clarke is committed to writing about the ugly aspects of life she has experienced first-hand but in beautiful, measured language. Her manifesto is horribly timely with racism very much on the upswing and in global headlines. Like Ta-Nehisi Coates' award-winning Between The World and Me, this harrowing memoir seems set to detonate around the world and will no doubt become a classic. I hope it is taught in schools.
Rather than tiptoe up to her topic, Clarke tackles prejudice head on; we meet her first as a weary mother pushing her daughter in a pram on her way to collect her infant son from primary school and being suddenly the target of shockingly offensive abuse from a stranger in the street. More painful still is her account of the personally targeted racism she was subjected to at school. It is relentless and it occurs at all levels – teachers, parents and peers are all active and complicit in denying Clarke equal status. Most profoundly, like so many victims of bullying, she perpetuates the cycle of abuse, picking on a Sikh classmate.
It's not all grim: Shakespeare comes to the rescue in an episode of inspired colour blind casting. Clarke finds her voice, literally, as she discovers she has a gift for debating. And her mother is a wonderful example of towering parental integrity.
At times I felt so bad for Clarke and so ashamed of how she had been treated – I wanted to reach out and give her a big hug and say how sorry I was for all that she had been through. But she does not need my pity and anyway, success is the best revenge. Bigots are no match for a talent this huge… Learn more.
---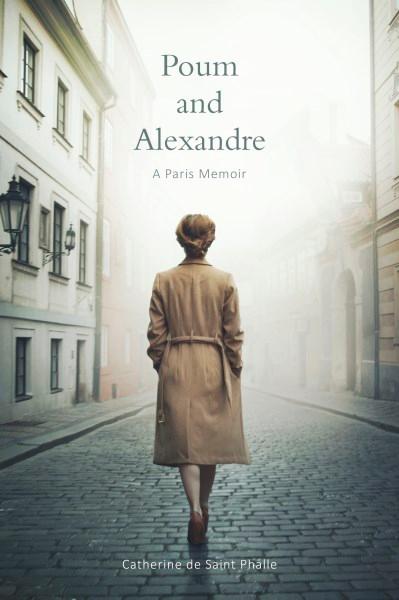 Poum and Alexandre
by Catherine de Saint Phalle
Judges comments: "An instant classic for the biography genre."
This is the story of two flawed eccentrics. Everything they do subverts their firm intention of keeping up appearances. They meet just after the war in liberated Paris but they cannot quite free themselves from the many strings attached to them – the old aunts, the sisters, the cousins, the nuns and the ominous concierges who dog their footsteps. Alexandre is a banker and a Resistant and lives in a world of numbers and Roman emperors. Poum resides in the Odyssey and in her bed, hiding from the mysterious disapproval of their relatives, for they both seem to persist in some irreparable faux pas which has them wading through a lifetime pickle. Their daughter, Catherine, would like to help but she seems to be part of the problem.
This is no ordinary childhood, and Catherine de Saint Phalle's acceptance of her parents, despite their flaws, shines through, propelling us head first into their strange, yet beautiful, Parisian world… Learn more.
About the Contributor
Anastasia Hadjidemetri is the former editor of The Booktopian and star of Booktopia's weekly YouTube show, Booked with Anastasia. A big reader and lover of books, Anastasia relishes the opportunity to bring you all the latest news from the world of books.