1.  To begin with why don't you tell us a little bit about yourself – where were you born? Raised? Schooled?
I was born in Sydney in 1949. I was the third of seven children and part of a larger extended Catholic family. We were a boisterous crew, schooled at primary level by the Sisters of Mercy and the Christian Brothers in the traditional methods of the time. We learned our Catechism off by heart and wrote with pen and ink in our exercise books, careful to blot every word.
Outside of school, we were free to roam the world around us. We rode our bikes everywhere, swam in rivers and body surfed in the sea, climbed trees, built billy carts. I remember crowding into a neighbour's lounge room to see the first television set to arrive on our street and watch The Mickey Mouse Club. I joined the Arts Society Library and read Enid Blyton's The Faraway Tree, The Famous Five and The Secret Seven adventure books.
My father worked for the Department of Customs and was posted to Canberra  when I was nine. High school was a dynamic experience. I was introduced to poetry, music and Shakespeare by nuns who loved literature and loved teaching. I remember Sister Aquinas's last words to us on our final day at school: 'Love God and read your Shakespeare!'
2.  What did you want to be when you were twelve, eighteen and thirty? And why?
I was five when I told my best friend that I was going to 'write in books' when I grew up. Even then, I loved books and couldn't think of anything that would be better than writing my own stories.
By the time I was twelve, I wanted to be a nun. At eighteen, I had absolutely no idea.
I loved reading. Literature was my favourite subject at school and I took piles of books from the library every week. I read anything really: novels and poetry, books about religion, Shakespeare's plays, my brothers' comics, detective novels. I wrote poetry and made long entries in my diary.
At thirty, I wanted to be a writer but I lacked the confidence to think I could write something people would want to read. I did gardening, I picked fruit, I worked in a winery and in hospitality. I was a research assistant and a personal carer. At the same time, I was filling piles of notebooks. I wrote about my life, my thoughts, other people. It's taken me until I was in my sixties to bring my writing into the world, to set free the writer in myself.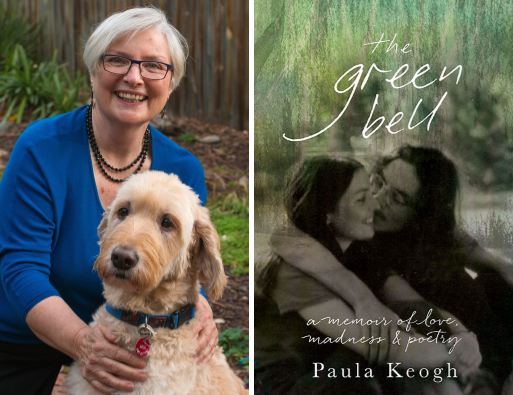 3.  What strongly held belief did you have at eighteen that you do not have now?
When I turned eighteen, I had strong beliefs. I believed in God and the Catholic Church. I believed that I lived in a society where truth and justice prevailed, where democracy and equality were ideals we all shared. I believed that we were the 'good guys'.
By the end of that year, my first year at university, I had no idea anymore what I believed. All my certainties had collapsed.
I can say that my understanding of what belief is, has changed. I think of it being about the things I love and care about, rather than an intellectual conviction. I now believe in music, in trees, in the warmth of sunshine. I believe in poetry and kindness.
I want to write another book, this time a novel. I want the struggle and the elation of writing to be part of my life… I want to live a life that surprises me, disrupts my familiar thought patterns.
4.  What were three works of art – book or painting or piece of music, etc. – you can now say, had a great effect on you and influenced your own development as a writer?
When I first read Dylan Thomas' poem Fern Hill I had an epiphany. Fern Hill is an autobiographical poem that captures in dreamlike images the elation of childhood – 'when I was green and carefree' – and then laments the loss of this innocence. Reading it I realised that language works magic. It can conjure up a whole world, it can inspire deep feeling. Words have the power to enchant and to transform my state of being, how I think and feel.
Later, during my first year at university, I read Simone de Beauvoir's Memoirs of a Dutiful Daughter and it set my mind on fire. It was thrilling to read of de Beauvoir's intellectual development from a young Catholic bourgeois girl in France in the 1920s to a young woman determined to be independent, to question the roles society expected her to play, and to reflect on life and what mattered to her. De Beauvoir became my hero.
Rachmaninoff's Piano Concerto No. 2 in C minor had a profound effect on me. When I first heard it, I felt I was witness to a profound struggle and breakthrough to the tragedy and triumph of the soul's longing for love, for life, for beauty. I was riveted. Later, I discovered that Rachmaninoff wrote it after he had come through a period of deep depression during which he was unable to write music. For me, this piece evokes the abyss and the return to the world. It is monumental.
5.  Considering the innumerable electronic media avenues open to you – why have you chosen to write a memoir?
I didn't really choose to write a memoir. The form chose me really. I was studying Michael Dransfield's poetry for a PhD and my supervisor suggested that I should rather write a memoir about the time in my life I shared with him. I started writing and as I wrote, the story itself unfolded. I was compelled to write it.
6.  Please tell us about your memoir…
When I was eighteen, my best friend, Julianne, died. My story is about her death, my subsequent breakdowns and my meeting with the poet, Michael Dransfield in the psychiatric ward of the Canberra Hospital.
There are times in your life when something happens to you and it changes you, and changes the trajectory of your life. My life was transformed dramatically by Julianne's death. I was plunged into confusion and grief. I was diagnosed with schizophrenia. Later, I fell in love with Michael and was introduced to his ideas about the imagination, poetry, and music.
The Green Bell is a love story and a story about my struggle to live a life in spite of madness. It's my attempt to say the unsayable: to speak of things that can't be said: death, ecstasy, love, loss, grief, madness.
7.  What do you hope people take away with them after reading your work?
A desire to discover what 'living life as a poem' might mean for them personally. Belief that it's possible to come through to the other side of pain and despair. I would like them to come away with hope for themselves and their life.
8.  Whom do you most admire in the realm of writing and why?
Richard Flanagan: for his emotional honesty.
Simone de Beauvoir: for her intellectual curiosity.
Paul Tillich and Viktor Frankl: for their capacity to reach through to deep questions about life and how to live; their ability to inspire.
9.  Many people set themselves very ambitious goals. What are yours?
I want to write another book, this time a novel. I want the struggle and the elation of writing to be part of my life. My goal is to 'live life as a poem', to be open to life, to live imaginatively. I want to live a life that surprises me, disrupts my familiar thought patterns. I want to savour each day.
10.   What advice do you give aspiring writers?
Keep a journal, write about your thoughts, your life, the people you meet or see on a tram. Keep writing and reading. And keep your mind open for ideas that could turn into a story or be drawn into a story.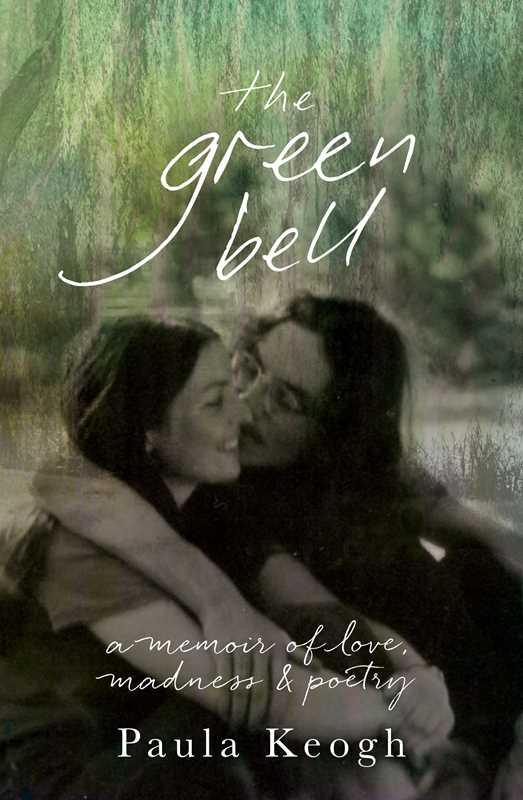 he Green Bell
It's 1972 in Canberra. Michael Dransfield is being treated for a drug addiction; Paula Keogh is delusional and grief-stricken. They meet in a psychiatric unit of the Canberra Hospital and instantly fall in love.
Paula recovers a self that she thought was lost; Michael, a radical poet, is caught up in a rush of creative energy and writes poems that become The Second Month of Spring. Together, they plan for 'a wedding, marriage, kids – the whole trip'. But outside the hospital walls, madness, grief and drugs challenge their luminous dream. Can their love survive?...
About the Contributor
Anastasia Hadjidemetri is the former editor of The Booktopian and star of Booktopia's weekly YouTube show, Booked with Anastasia. A big reader and lover of books, Anastasia relishes the opportunity to bring you all the latest news from the world of books.