Every year is a Harry Potter year in my opinion, and 2017 is no exception, especially with these gorgeous editions! Celebrating 20 years of J.K.'s magical world, Bloomsbury has released four Harry Potter and the Philosopher's Stone House editions. I'm sure every Harry Potter fan sits happily in their Hogwarts House (I, myself, am a Gryffindor) and would love to add their house (if not all four!) to their growing Harry Potter collection.
The new editions come with incredible illustrations of each house's crest thanks to award-winning illustrator Levi Pinfold, author of books including The Django, Black Dog, Greenling and The Secret Horses of Briar Hill. If you haven't read them, take a look at why you should:
The editions will contain fascinating facts about the houses of Hogwarts, and three specially commissioned house illustrations from Levi Pinfold per book. Check out what Levi had to say about working on these new Harry Potter editions:
How did you feel when you found out you would be creating artwork for the books? 
Life was a surreal wonderland for an hour or two, then I realized I had to actually do the work! Harry Potter means a lot to so many people, so it comes with a responsibility.
Where did you start with the project? What was the first thing you drew?
A majestic badger.
What is your favourite piece of artwork from the Harry Potter universe that you have created?
I like the Hufflepuff crest.  It's got all the best animals in it.
Which house crest was the most fun to design?
Slytherin. I've always wanted to draw a cockatrice and I've never had the opportunity.
Did you base any of your illustrations on real people or things?
Nope, it's pretty much imaginary, aside from some architectural details that I stole from old woodcuts or engravings, and I did take some inspiration from heraldic imagery. As for people, I suppose when you work from your head the odd likeness of someone you know can creep out.
Which image was the most difficult to create?
Gryffindor.  It took about 20 different versions until it looked right.
Is there a person, place or beast from the Harry Potter world that you were not able to illustrate but would have really liked to?
Gringotts goblins, weirdly enough.  I find them fascinating. I suspect that they're the guys who really run the show. Even if Voldemort had been successful I expect he'd have to answer to them in some way.  Aside from that, the Forest of Dean in the last book – it's where I come from.
Life was a surreal wonderland for an hour or two, then I realized I had to actually do the work! Harry Potter means a lot to so many people, so it comes with a responsibility.
Who is your favourite character from the Harry Potter universe?
I'm a Dumbledore man, and one day I too will sport such a magnificent set of whiskers.
What Hogwarts House do you think you would be in?
Pottermore tells me I'm a Ravenclaw, but deep down I think Hufflepuff is where it's at.
How did your family and friends react when you told them you would be creating artwork for the books? 
Ha, well I could tell my family were thinking, 'What, you?  The kid that wouldn't wipe his nose and was scared of mud?' My fiancee said: 'Awesome.'  Which it was!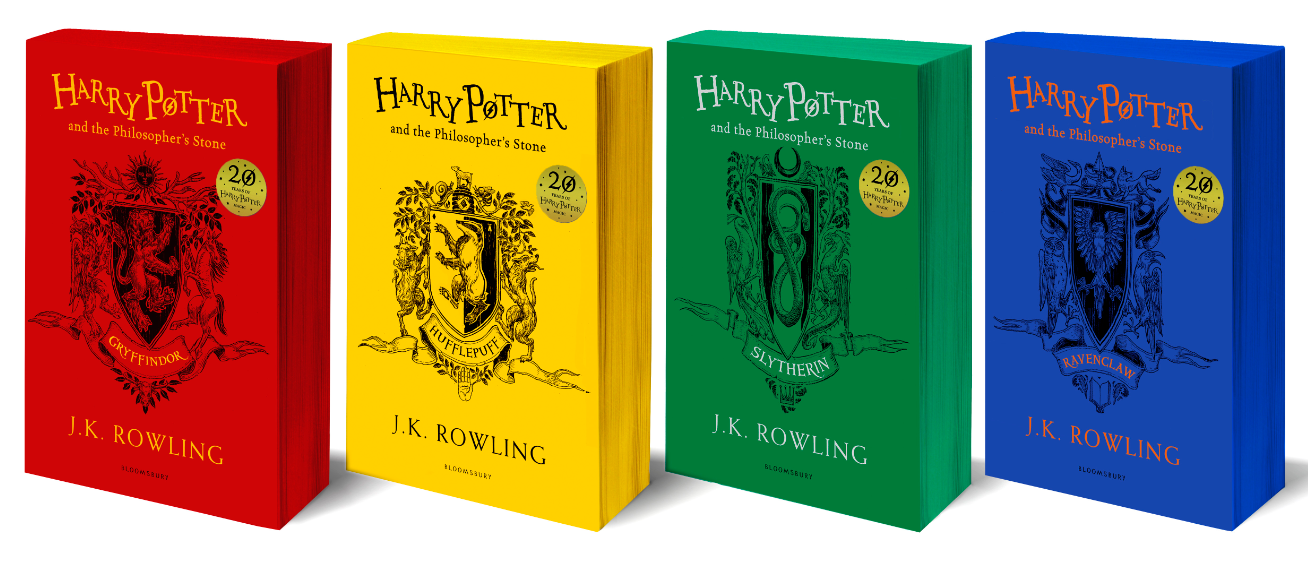 Did you always want to be an illustrator? What kind of things did you draw as a child?
Like most boys, I drew a lot of superheroes, motorbikes, barbarians gripping severed heads and the odd corpse.
What were your favourite books as a child?
I loved Winnie the Pooh when I was very little, then I loved The Lord of the Rings and just about every comic I could lay my hands on, then I accidentally read The Shining and things have been deeply confusing ever since. I just missed out on Harry Potter when I was growing up, which is a shame, because I would have loved it too.
How would you describe your own art style?
Time-consuming!
What tips would you offer to young people who are keen to become artists/illustrators?
Practice.  Every day.
Do you have a daily routine when it comes to illustrating?
I wake up at 8 every day, and work until 6 in the evening.  If things are going well or there's an extremely tight deadline to meet I'll return to work after dinner and work until 3 or 4 in the morning.  It's hard work!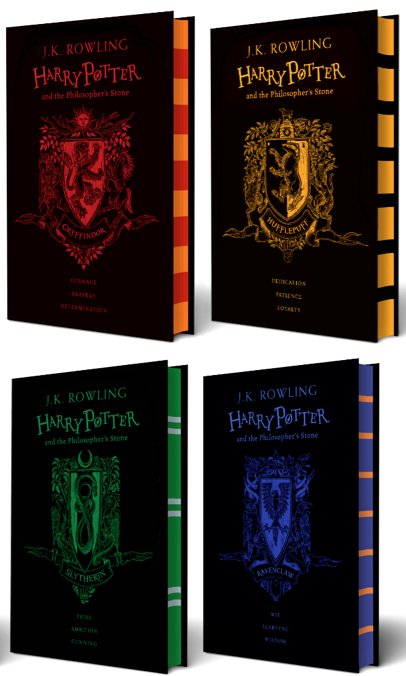 Harry Potter 20th Anniversary House Editions
Celebrate 20 years of Harry Potter magic with four special editions of Harry Potter and the Philosopher's Stone.
Gryffindor, Slytherin, Hufflepuff, Ravenclaw... Twenty years ago these magical words and many more flowed from a young writer's pen, an orphan called Harry Potter was freed from the cupboard under the stairs - and a global phenomenon started. Harry Potter and the Philosopher's Stone has been read and loved by every new generation since.
To mark the 20th anniversary of first publication, Bloomsbury is publishing four House Editions of J.K. Rowling's modern classic. These stunning editions will each feature the individual house crest on the jacket and sprayed edges in the house colours. Exciting new extra content will include fact files...
About the Contributor
Bronwyn Eley is new to the book industry, having previously served in the Royal Australian Air Force & even spent some time as a barista until entering the exciting world of Booktopia. Books are her true passion. Bronwyn writes in her spare time, often has her face buried in a book and enjoys keeping fit (which she undoes by eating loads of chocolate) with Martial Arts and personal training. She can't answer what her favourite book is but she has a soft spot for The Host (Stephanie Meyer), Peter Pan (J.M Barrie) & Outlander (Diana Gabaldon). Fantasy, sci-fi and YA make up the majority of her bookshelves.