Amanda Hampson grew up in rural New Zealand. She spent her early twenties travelling, finally settling in Australia in 1979 where she now lives in Sydney's Northern Beaches.
Writing professionally for more than 20 years, she has had numerous articles and two non-fiction books published. The Olive Sisters was her highly successful fiction debut. The French Perfumer is her latest book.
Amanda now answers the Booktopia Book Guru's Ten Terrifying Questions.
1. To begin with why don't you tell us a little bit about yourself – where were you born? Raised? Schooled?
I was raised in New Zealand in a place called Puketaha which, for some reason that escapes me, Australians find highly amusing. It was quiet. There were cows and lush green paddocks and naturally a lot of rain. I spent many happy hours roaming the farm caught up in my own imaginings or reading. An idyllic childhood in so many ways.
2. What did you want to be when you were twelve, eighteen and thirty? And why?
My father was a 'ten pound pom' from Liverpool; the home of a great story-telling tradition. I loved hearing or reading stories so I always felt I was destined to be an writer. There was a period when I was about ten years old when I wanted to be a can-can dancer but the prospect of having to show off my undies dissuaded me from that career path.
3. What strongly held belief did you have at eighteen that you do not have now?
I know now that everything is about ten times harder than you think. It's a blessing that I didn't know it back then, it would have been overwhelming!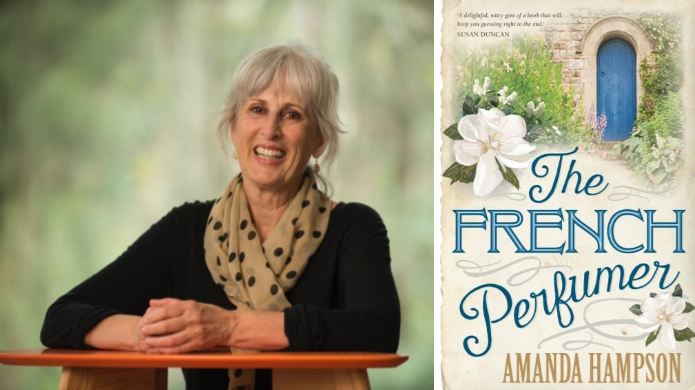 4. What were three works of art – book or painting or piece of music, etc – you can now say, had a great effect on you and influenced your own development as a writer?
It's not so much a piece of work that influenced me, more the understanding of the struggle involved in creating something out of nothing. How long that takes and how much self-discipline is needed to bring an idea to fruition.
5. Considering the innumerable artistic avenues open to you, why did you choose to write a novel?  
To seriously pursue an artistic bent you have to be completely besotted with it, so it's not work so much as indulging your obsession. For me that has only ever been the written word.
6. Please tell us about your latest novel…
Set in 1956, The French Perfumer is the story of Iris Turner who gives up her secure civil service job to take up an shorthand-typist position in the South of France. There, she gets caught up in all kinds of intrigue. It's like an old style mystery but with a contemporary pace and lots of twists and turns.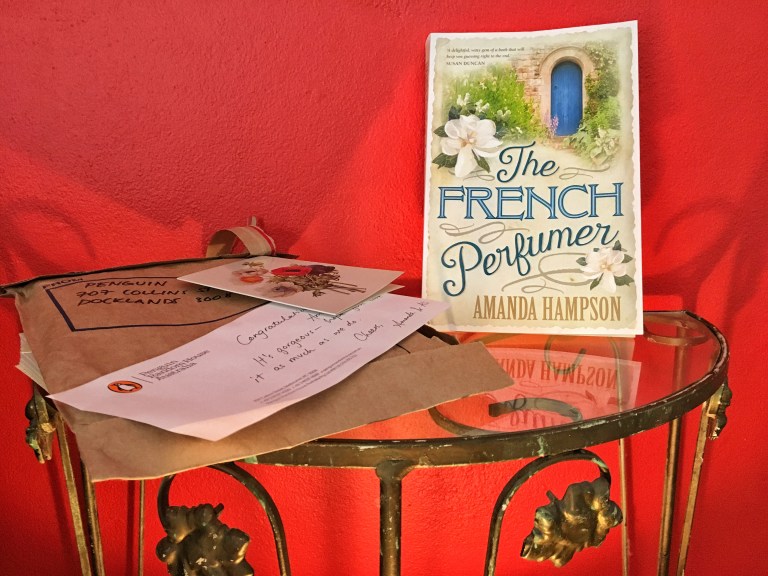 7. What do you hope people take away with them after reading your work?
Pure pleasure. My goal is to help the reader escape from everyday worries and become immersed in my fictional world.
8. Whom do you most admire in the realm of writing and why?
It's something of a cliché (with good reason) but F. Scott Fitzgerald's The Great Gatsby is a glittering gem; as close as it comes to a perfect novel.
9. Many artists set themselves very ambitious goals. What are yours?
Constant improvement. Making each work better than the last.
10. What advice do you give aspiring writers?
Be gentle with yourself in writing but brutal in editing.
Thank you for playing, Amanda!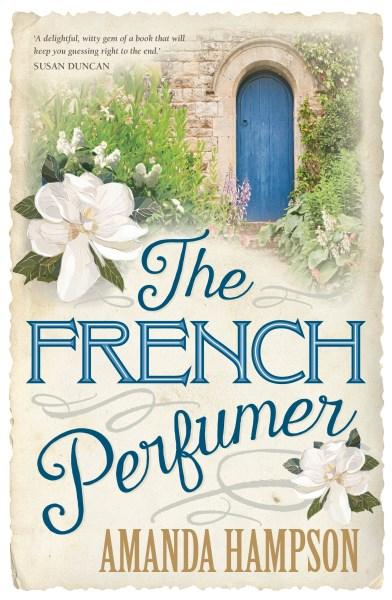 The French Perfumer
'Shorthand typist required by English speaker in the South of France. Live-in, full board plus salary commensurate with experience.'
Iris Turner, an unworldly young Englishwoman, arrives in the French Riviera to take up a secretarial role for the mysterious Hammond Brooke. Living in a small, exclusive hotel among eccentric and unpredictable aristocrats and struggling to gain her employer's trust, she soon realises that nothing is as it seems.
Initiated into the mysterious world of perfume, she finds herself entangled in a web of intrigue and deception. Gradually discovering the truth, she gains a new understanding...
About the Contributor
Anastasia Hadjidemetri is the former editor of The Booktopian and star of Booktopia's weekly YouTube show, Booked with Anastasia. A big reader and lover of books, Anastasia relishes the opportunity to bring you all the latest news from the world of books.