Hilary Spiers is a novelist, award-winning short story writer and playwright, who writes about ordinary women in sometimes extraordinary circumstances. She believes women's complex and fascinating lives deserve more scrutiny than they often get.
Released this month is her second novel featuring Hester and Harriet, Love, Lies & Linguine. She is currently working on a third novel, this time with a different protagonist – but still a lady of a certain age.
Hilary now answers the Booktopia Book Guru's Ten Terrifying Questions.
1.  To begin with why don't you tell us a little bit about yourself – where were you born? Raised? Schooled?
Born in London, within the sound of Bow Bells so I suppose I can call myself a Cockney. Raised in east London, within easy reach of the capital – and its theatres. Educated at Barking Abbey Grammar School, when such places were common. A brilliant education including the classics – and all for free! Oh, happy days…
2.  What did you want to be when you were twelve, eighteen and thirty? And why?
Twelve: an actor (I'd just joined a drama group). Eighteen: a lawyer, I suppose, as I was studying for a law degree. Thirty: dare I say a writer? I was dabbling with writing, but was by then a speech therapist, mother and fanatical amateur director/actress (as we were called then). But that little niggle, that half-baked plotline or character, just wouldn't go away.
3.  What strongly held belief did you have at eighteen that you do not have now?
Naively, I thought that the world would continue to get better, fairer. Born into the privileged baby boomer generation, I believed the benefits I was enjoying – a good education, a world-class health service – would be available in perpetuity. How wrong I was.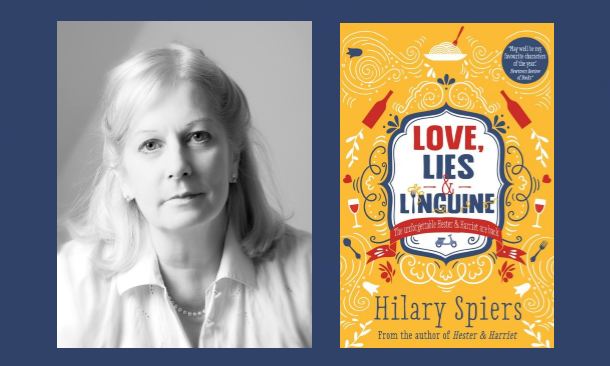 4.  What were three works of art – book or painting or piece of music, etc – you can now say, had a great effect on you and influenced your own development as a writer?
Book 1: Vanity Fair. Aside from its historical sweep, its humour and slyness, the revelation that not all heroines had to be good. Who can fail to be seduced by Becky's wicked and shameless shenanigans?
Book 2: Birds of Passage by Bernice Rubens (astonishingly, out of print), a hilarious, shocking, addictive account of two widows on a cruise that turns very, very dark indeed.
As a writer of drama, I would pick any of Alan Ayckbourn's early plays (Time and Time Again, Absent Friends) as influences on my style (a light-hearted veneer that so often masks the drama, if not tragedy, beneath).
5.  Considering the innumerable artistic avenues open to you, why did you choose to write a novel?
Oh dear, this is going to sound so frivolous! I wrote my first novel, Hester & Harriet, because my friend and writing buddy threw down the gauntlet and I accepted her challenge. Three chapters a week, to be delivered by 6pm Friday. Once I started, however, it became less a challenge (I'll show her …), than an obsession, as the sisters took up residence in my life. They've never left.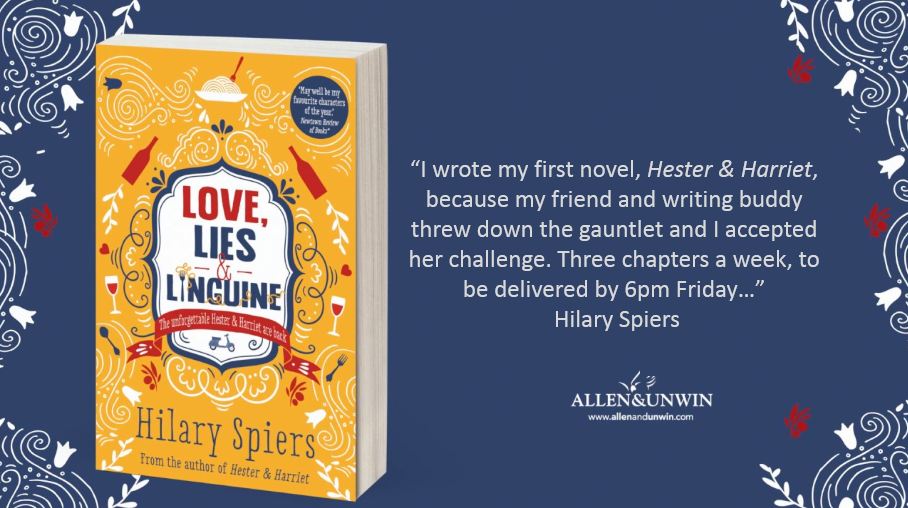 6.  Please tell us about your latest novel…
In Love, Lies & Linguine, Hester and Harriet decide to widen their horizons with a trip to Italy, with Hester nursing a secret that threatens to tear the sisters apart.
Meanwhile, back in England, their nephew Ben finds himself railroaded into what looks certain to be a catastrophe, despite all his efforts to prevent it. As an unlikely new love beckons for one sister and the other investigates a decades-long mystery, their lives together face an unprecedented challenge
7.  What do you hope people take away with them after reading your work?
That life can be just as exciting and adventurous in later life as in youth. That convention is there to be defied and that life is too short to let opportunities slip through your fingers …
8.  Whom do you most admire in the realm of writing and why?
Hilary Mantel for her brilliant story-telling, her compelling characters, the way she wears her research so lightly. For the depth and complexity of her characters' lives and for her personal courage in battling through ill-health and producing such a rich and varied body of work.
9.  Many artists set themselves very ambitious goals. What are yours?
To set Hester and Harriet off on at least one more adventure. To see another of my plays staged. To write – something, anything – until the second my number is called.
10.  What advice do you give aspiring writers?
Just do it. Pick up the pen, open the file, grab the notebook. Don't think about it. Do it. Every day: a line, a paragraph, a chapter. Take criticism on the chin. Never, ever, stop believing and hoping and writing. Just do it.
Thank you for playing, Hilary!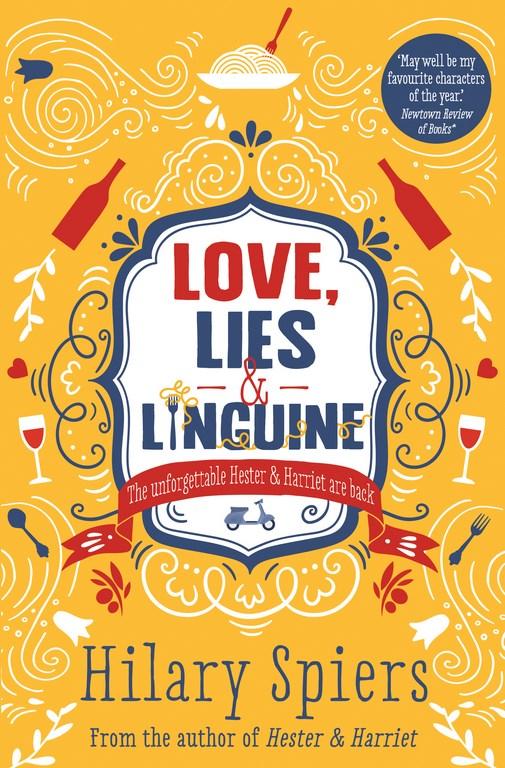 Love, Lies and Linguine
When two widowed sisters embark on a holiday to Italy, they have no idea that the trip will upend their comfortable lives forever. From the author of Hester and Harriet.
Hester and Harriet lead comfortable lives in a pretty cottage in an English village. Having opened their minds, home and hearts to Daria, a mysterious migrant, and her baby son Milo, the widowed sisters decide to further expand their own horizons by venturing forth to Italy for their annual holiday.
Back in England, Daria and Milo are celebrating - they've received official refugee status with papers to confirm they can make England their home. Meanwhile nephew Ben, who knows only too well...
About the Contributor
Anastasia Hadjidemetri is the former editor of The Booktopian and star of Booktopia's weekly YouTube show, Booked with Anastasia. A big reader and lover of books, Anastasia relishes the opportunity to bring you all the latest news from the world of books.