JP Delaney is the pseudonym for a writer who has previously written bestselling fiction under other names.  The spellbinding Hitchcockian thriller, The Girl Before,  is the first psychological thriller from this author. A film version is being brought to the screen by Academy Award-winning director Ron Howard.
JP Delaney now answers the Booktpoia Book Guru's Ten Terrifying Questions.
1. To begin with why don't you tell us a little bit about yourself – where were you born? Raised? Schooled?
Born in Uganda, raised in England, educated at Oxford University.
2. What did you want to be when you were twelve, eighteen and thirty? And why?
From the age of about four I wanted to be a writer. When I was twelve that meant being a poet, when I was eighteen it meant poetry and short stories, and by thirty I was just starting to write my first novel.
3. What strongly held belief did you have at eighteen that you do not have now?
That I was an undiscovered genius. (To be fair, the undiscovered part was accurate).
4. What were three works of art – book or painting or piece of music, etc – you can now say, had a great effect on you and influenced your own development as a writer?
Seamus Heaney's North. Donna Tart's The Secret History. Daphne Du Maurier's Rebecca.
5. Considering the innumerable artistic avenues open to you, why did you choose to write a novel?
Words are the only medium I've ever been good at. Eventually I realised that sharing stories is the best way for us to share our experience of the world – and thus what it means to be human. There is nothing more powerful than story.
6. Please tell us about your latest novel…
It's a psychological thriller set in a minimalist house. Two women, three years apart, are struggling to find anywhere they can afford to rent, until they're each invited to apply to One Folgate Street, which is available cheap so long as you're willing to abide by over two hundred draconian rules – everything from no rugs, to no pictures, to no books.
Both women start a relationship with the architect. But when the second woman realises there are unsettling parallels between her own life and her predecessor's, she starts to wonder what happened to the girl before.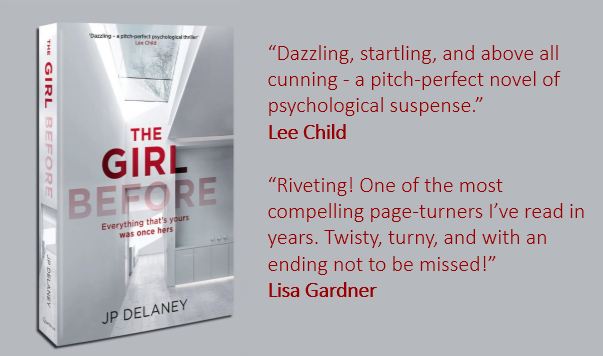 7. What do you hope people take away with them after reading your work?
Fear!
No, seriously, I hope they've been gripped, and feel that the characters have slowly been revealed to them in authentic, believable, human depth.
8. Whom do you most admire in the realm of writing and why?
So many people! But let me just choose two. First, the thriller writer Dick Francis, for his incredible pace and unerring consistency. And second, Gillian Flynn, for showing us that thrillers could have complicated, multilayered protagonists.
9. Many artists set themselves very ambitious goals. What are yours?
Just one – to write another.
10. What advice do you give aspiring writers?
The same advice a veteran writer gave me when I started: he told me 'You know, the only difference between writers and everyone else is that we finished ours.'
So that's my advice: get to the end of whatever draft you're working on. You can't be a writer until you do.
Thank you for playing!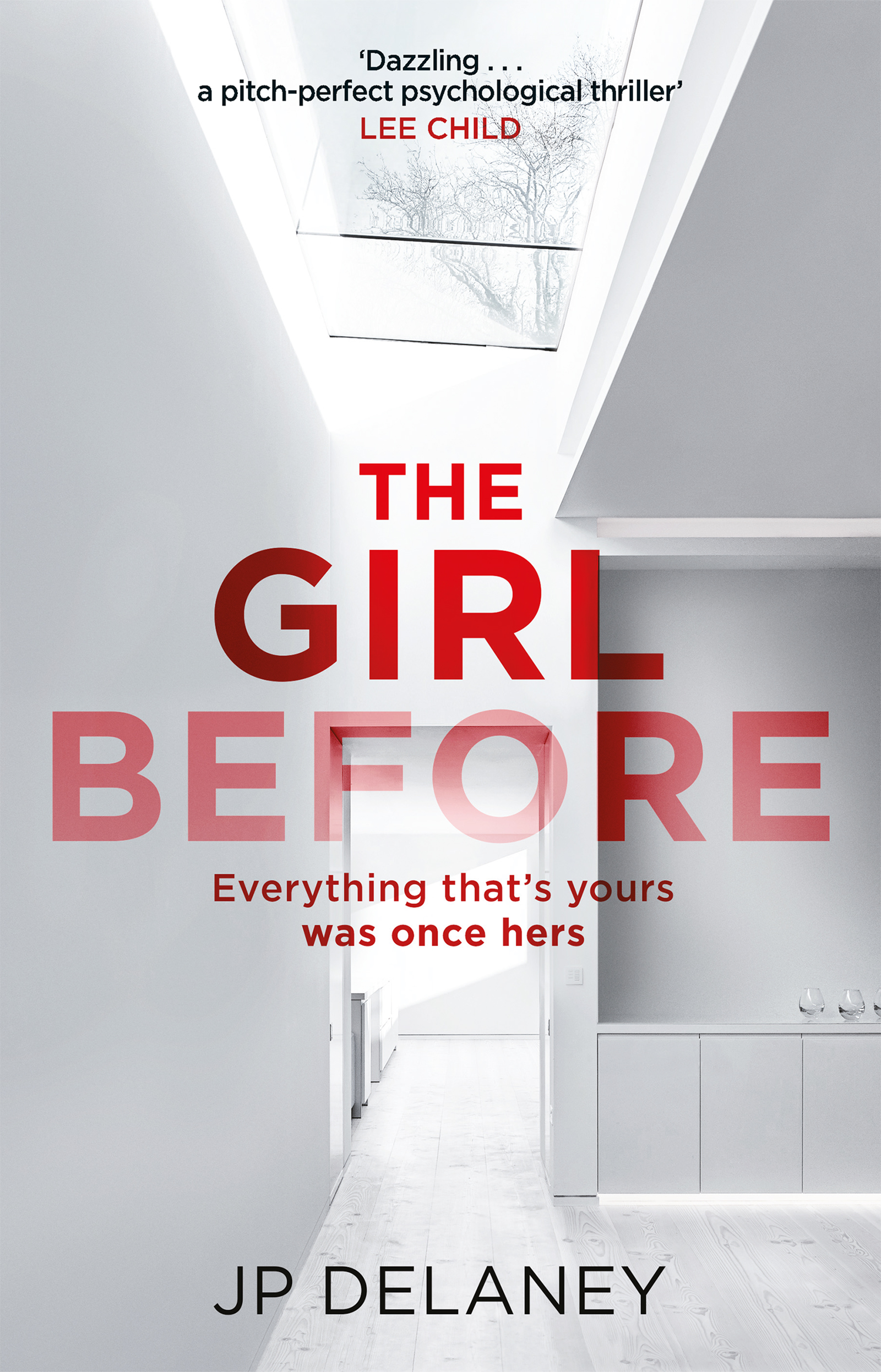 The Girl Before
Enter the world of One Folgate Street and discover perfection... but can you pay the price?
For all fans of The Girl on the Train and Gone Girl comes this spellbinding Hitchcockian thriller which takes psychological suspense to the next level.
Jane stumbles on the rental opportunity of a lifetime: the chance to live in a beautiful ultra-minimalist house designed by an enigmatic architect, on condition she abides by a long list of exacting rules. After moving in, she discovers that a previous tenant, Emma, met a mysterious death there...
About the Contributor
Anastasia Hadjidemetri is the former editor of The Booktopian and star of Booktopia's weekly YouTube show, Booked with Anastasia. A big reader and lover of books, Anastasia relishes the opportunity to bring you all the latest news from the world of books.