Philip Pullman cuts off ponytail at announcement of new trilogy, The Book of Dust.
The first volume of Philip Pullman's new trilogy, The Book of Dust, which has been speculated about for years, will be published on Thursday 19 October 2017. The ponytail which Pullman started growing years ago, and vowed never to cut until the Book of Dust was completed, has finally been given the snip.
The Book of Dust is a work in three parts, much like Pullman's epic His Dark Materials trilogy, which sold more than 17.5 million copies and was translated into over 40 languages. In 2007 it was adapted for the cinema and released as The Golden Compass, starring Nicole Kidman, Christopher Lee, Eva Green and Daniel Craig… Learn more about The Book of Dust.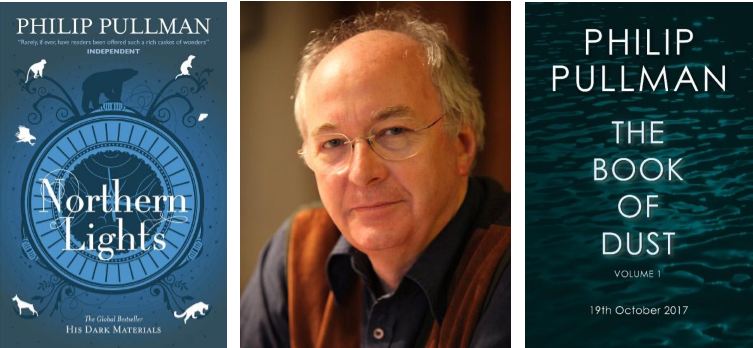 Two Australian authors longlisted for the 2017 Carnegie and Greenway Medals.
Australian authors Zana Fraillon and Glenda Millard have been longlisted for the 2017 Carnegie and Greenway Medals respectively, the UK's oldest and most prestigious book awards for children and young people.
Now in its 80th year, the CILIP Carnegie Medal is awarded to the writer of an outstanding book for children and young people; the Kate Greenway Medal, now in its 60th year, is awarded for outstanding illustration in a children's book. The latter is the only award in the UK to solely reward excellence in illustration in children's books.
Zana Fraillon has been longlisted for The Bone Sparrow, Glenda Millard for The Stars at Oktober Bend.
In a rare occurrence, Brian Selznick's The Marvels is in the running for both Medals, making him the first person to ever win both, if he triumphs this year.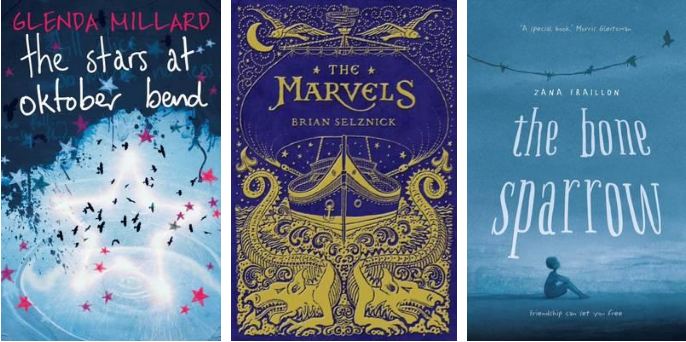 Liane Moriarty's Big Little Lies  aired on Foxtel yesterday; Stephen King calls story "a hell of a good book. Funny and scary"
Based on the best-selling novel by Australian author Liane Moriarty, the new HBO series Big Little Lies follows three women dealing with careers, motherhood and fundraisers. But beneath the glossy surface of their wealthy beach community lies something much more sinister: when gossip leads to murder, everyone has a finger to point.
From the director of Wild and Dallas Buyers Club and written and executive produced by David E. Kelley, this drama stars Nicole Kidman, Reese Witherspoon and Shailene Woodley.
It began Monday, February 20 on Showtime (Foxtel).
---
Dick Bruna, the Dutch artist, illustrator and 'spiritual father' of Miffy, dies aged 89.
Dick (Hendrik Magdalenus) Bruna, the Dutch artist, illustrator and 'spiritual father' of Miffy, died on the 16th February, aged 89.
Bruna wrote and illustrated 124 books, however it was his 32 books about Nijntje (known as Miffy in English), that stole the hearts of children worldwide.
It was in 1955 when Miffy first made an appearance in Bruna's work, in a picture book that Bruna based on a story he told his young son during a holiday, after they had seen a rabbit. It wasn't until 1964, however, that Miffy was translated into English.
Miffy, who turns 62 this year, is a merchandising juggernaut. She features on toys and children's trinkets, stationery, and she even welcomes visitors to her home country from the walls of Schiphol airport in Amsterdam.

Neil Gaiman announces sequel to Neverwhere, more than twenty years after publication.
A month has yet to pass since Norse Mythology was released, and Neil Gaiman has already announced his next project – he's begun writing The Seven Sisters, the sequel to Neverwhere, which was published more than twenty years ago.
Neverwhere was Gaiman's first solo novel. It told the story of Richard Mayhew, a young businessman who discovered a fantastical London, a London with monsters and saints, murderers and angels, and pale girls in black velvet.
The novel was based on the eponymous BBC Two Television series (1996)  which was created by Gaiman and producer Lenny Henry. Since then, Neverwhere has been adapted into a BBC Radio teleplay, and expanded in How the Maquis Got His Coat Back, a short story. In 2005 it was turned into a comic book by writer Mike Carey and artist Glenn Fabry; it's also been adapted for the stage multiple times.
At London's Southbank Centre this week, Gaiman explained that the sequel is inspired by the cultural and political changes over the past twenty years, as well as by his work for the UN refugee agency (UNHCR) – he's visited refugee camps in the Middle East and spoken to people displaced by the conflict in Syria.
He told the Southbank audience: "When Lenny Henry and I came up with the original idea for Neverwhere almost 25 years ago, what attracted us was the idea that we could talk about the homeless, talk about the dispossessed, talk about the people who fall through the cracks, and do it in a way that was exciting and fun and interesting and also relevant and might change people's heads.
The giant wheel has turned over the last few years and looking around the work I have been doing for UNHCR for refugees, the kind of shape … London is in now, the kind of ways [it] is different to how it was 20 years ago, meant that I decided that it actually was time to do something. Now I had things I was angry about. I cared about things I wanted to put in and I'm now a solid three chapters into a book called The Seven Sisters."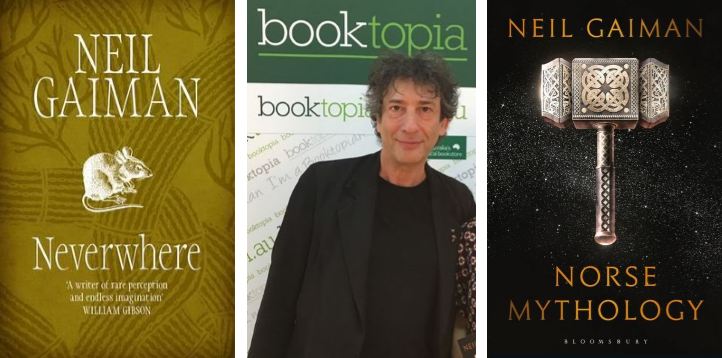 Finalists for the 2016 Aurealis Awards announced
The Aurealis Awards, organised by the Western Australian Science Fiction Foundation, award excellence across Australian speculative fiction writing. The 2016 finalists have just been announced.
Amie Kaufman and Jay Kristoff's Gemina and Garth Nix's Goldenhand will compete for the title of Best Young Adult Novel. Justine Larbalestier's My Sister Rosa is in the running for Best Horror Novel. Jay Kristoff's Nevernight goes up against Angela Slatter's Vigil for Best Fantasy Novel. Other categories include Best Children's Fiction, Best Graphic Novel/Illustrated Work, Best Horror Short Story, and Best Fantasy Short Story. Discover all the finalists here.
Over 800 entries were submitted across fifteen categories. Winners will be announced at the Aurealis Awards ceremony, on the evening of Friday 14 April, 2017 as part of the Swancon convention at the Metro Hotel, Perth.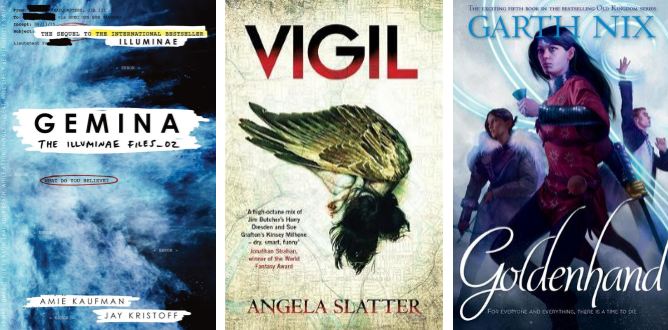 About the Contributor
Anastasia Hadjidemetri is the former editor of The Booktopian and star of Booktopia's weekly YouTube show, Booked with Anastasia. A big reader and lover of books, Anastasia relishes the opportunity to bring you all the latest news from the world of books.