Review by Ilse Scheepers
Auster's latest novel is an absolute thumper that will cause anyone foolish enough to carry it around in a shoulder bag a permanent crick in the neck.
The novel follows the life of Archibald Ferguson – in fact, it follows four parallel lives of the same Archibald Ferguson – exploring the roads taken, not taken, taken by someone else, and dare I say it, roads that never existed in the first place but that still bare considering.
As with the Saunders, this is a novel that requires the reader to contort and stretch their reading minds in new ways, keeping track of four different iterations of the one man, while also pausing to bask in the undeniable musicality of Auster's prose. Complex and deliberately difficult at times, Auster plays with his readers and challenges them to keep up while he riffs on the page.
You'll want to keep a pen and paper by your side when you read this one – charting the various family trees and noting the various fulcrums and hinges at work in this novel is as enjoyable as the narrative itself.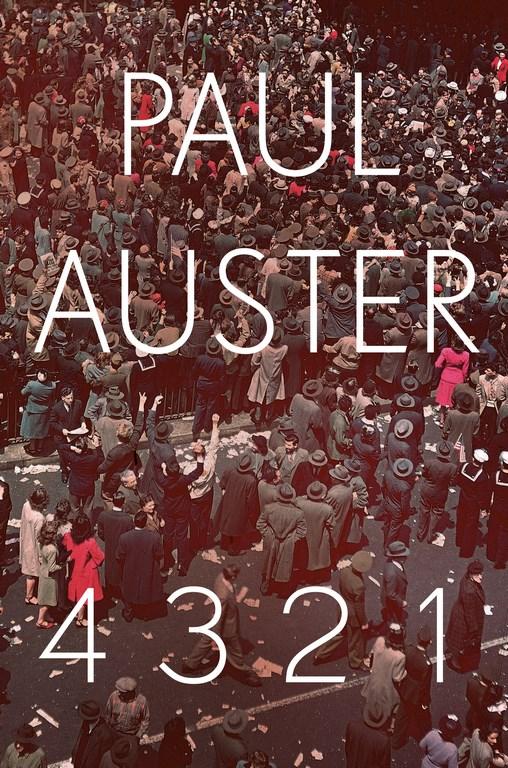 4 3 2 1
On March 3, 1947, in the maternity ward of Beth Israel Hospital in Newark, New Jersey, Archibald Isaac Ferguson, the one and only child of Rose and Stanley Ferguson, is born.
From that single beginning, Ferguson's life will take four simultaneous and independent fictional paths. Four Fergusons made of the same genetic material, four boys who are the same boy, will go on to lead four parallel and entirely different lives. Family fortunes diverge. Loves and friendships and intellectual passions contrast. Chapter by chapter, the rotating narratives evolve into an elaborate dance of inner worlds enfolded within the outer forces of history as, one by one...
About the Contributor