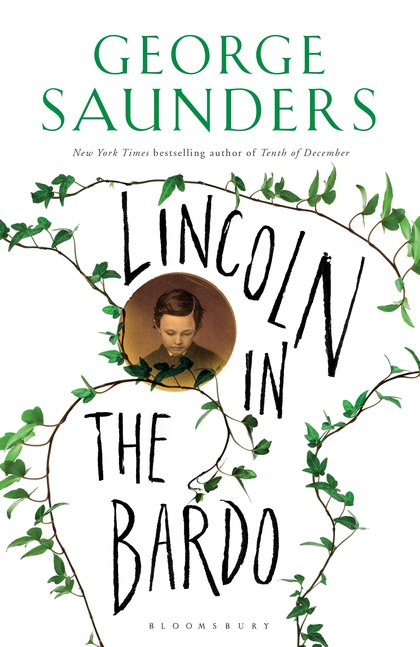 Review by Ilse Scheepers
How do we make sense of a world where everyone we love will die? How can we navigate our way through – and out – of grief when the world around us demands we carry on? How can a parent ever heal after burying a child? And what if that parent is already encumbered with the weight of leading a nation that is tearing itself apart?
Saunders has taken these questions and woven a kaleidoscopic, dazzling novel based on the death of Abraham Lincoln's son, Willie, in 1862. Lincoln visited the boy's body several times after his interment and held him close, a man sunken in grief while the nation he lead was engaged in a violent and bloody Civil War. This image of a father cradling his son's body is so striking, and so private, that to read about it almost feels profane. If it weren't for the obvious tenderness that is so clearly displayed in such an act, it would be verging on the morbid.
The bardo of the title is a reference to the transitional realm of Tibetan tradition, where consciousness resides after death, but before being reborn. And in Saunders' whirling, staggering first novel, it is a realm populated with souls who clamour to be heard and to connect after the shock of being ripped away from the mortal world. They ramble, pester, joke, chatter and clash in a cacophony of voices. Willie is in the bardo, and soon Lincoln becomes trapped in this liminal state, buffeted and encircled by the swirling sounds as he attempts to cope with his loss.
Saunders has woven snatches of historical documents in amongst the tapestry of this novel. Letters from well wishers, contemporary accounts of his grief and more, all coalesce to create a novel that is utterly unlike any other. It is not an easy read – it constantly challenges the reader and leaves little room for the inattentive. But it is breathtaking, and I read it in a state of awestruck consternation – am I, as a reader, up to this? Do I have the stamina? Can I relax and just go, slip into the current of his storytelling and let it buffet and drag and push me along?
In the end, I'm still not sure I have answers to those questions. But I do know this is a book I will revisit and re-read in an attempt to decode further. I am particularly looking forward to hearing how this reads on audio – there are apparently over 160 narrators who will bring it to life, and perhaps this will offer yet another angle by which to examine this bafflingly, beautiful work.
Praise for Lincoln in the Bardo:
"George Saunders makes you feel as though you are reading fiction for the first time" –  Khaled Hosseini
"A morally passionate, serious writer … He will be read long after these times have passed" –  Zadie Smith
"He makes the all-but-impossible look effortless. We're lucky to have him" –  Jonathan Franzen
"An astoundingly tuned voice – graceful, dark, authentic and funny" –  Thomas Pynchon
"Saunders is a writer of arresting brilliance and originality, with a sure sense of his material and apparently inexhaustible resources of voice … Scary, hilarious and unforgettable" –  Tobias Wolff
"There is no one better, no one more essential" –  Dave Eggers
"Surreal and puncturing" –  Margaret Atwood
"Funny, poignant – in flashes, deeply moving – light as a feather and consistently weird" –  Hari Kunzru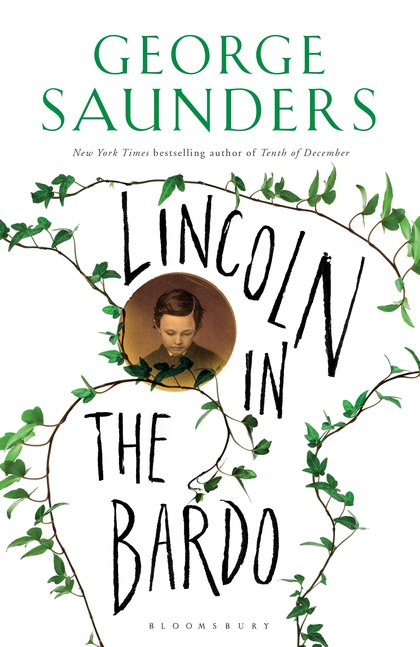 Lincoln in the Bardo
The extraordinary first novel by the bestselling, Folio Prize-winning, National Book Award-shortlisted George Saunders, about Abraham Lincoln and the death of his eleven year old son, Willie, at the dawn of the Civil War.
The American Civil War rages while President Lincoln's beloved eleven-year-old son lies gravely ill. In a matter of days, Willie dies and is laid to rest in a Georgetown cemetery. Newspapers report that a grief-stricken Lincoln returns to the crypt several times alone to hold his boy's body.
From this seed of historical truth, George Saunders spins an unforgettable story of familial love and loss that breaks free...
About the Contributor