First published as a poet, Catherine Bateson has twice won the CBCA Book of the Year for Younger Readers, and been awarded the Queensland Premier's Award, Younger Readers. She's written more than a dozen novels for young adults and younger readers.
Her latest book is Lisette's Paris Notebook. She now answers the Booktopia Book Guru's Ten Terrifying Questions.
1. To begin with why don't you tell us a little bit about yourself – where were you born? Raised? Schooled?
I was born in Sydney, but when I was about six, my mother bought a secondhand bookshop in Brisbane so we moved there and I lived there until I finished my B.A at the University of Queensland. Then I moved to Melbourne, because a boy broke my heart.
2. What did you want to be when you were twelve, eighteen and thirty? And why?
I always wanted to be a writer. I grew up in a family of writers and knew that's what I had to be. I spent a year studying acting, but without any real ambition to be an actor,  and I had a brief flirtation with the idea of being an Art Historian in my early twenties. I still love going to galleries and reading about art history. But apart from those three years, it's always been writing.
3. What strongly held belief did you have at eighteen that you do not have now?
At eighteen I strongly believed I was invincible. I no longer feel that way!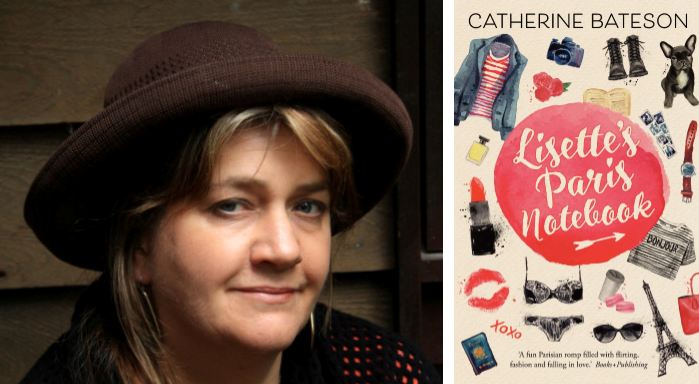 4. What were three works of art – book or painting or piece of music, etc – you can now say, had a great effect on you and influenced your own development as a writer?
There are so many! Two of the first writers I read who taught me about language would have to be Dylan Thomas and Colette. I read Under Milk Wood before I was a teen – I didn't understand the meaning of all the words, but I heard the music. Colette's work I gulped down, loving their sensuality – again, before I could actually articulate what it was about them I adored so much. It's all in those details Colette notes with such close attention.
Then in my young adulthood I discovered the Mersey River poets, Adrian Henri in particular, and it was a revelation to me that a writer could reference the pop culture that was around them and use that to fuel the emotional intensity of a poem.
5. Considering the innumerable artistic avenues open to you, why did you choose to write a novel?
I began writing poetry – which is, I'm sure, why two of my early influences were both poets – but I loved characters, too. I wanted the satisfaction of following a story, knowing what happened next – and watching the character grow.
Browse Catherine Bateson's books
6. Please tell us about your latest novel…
Lisette's Paris Notebook is, in some ways, my homage to Colette – it's set in Paris where I was lucky enough to live for three months as the recipient of an Australian Council for the Arts residency grant. It's a coming-of-age story, a romance and a love letter to Paris.
7. What do you hope people take away with them after reading your work?
I hope that readers will be inspired to follow their own travel dreams – and their hearts. But I hope, too, that some readers will also enjoy the way Lisette treasures old things and that might inspire them, too, to look around their world with new appreciation.
8. Whom do you most admire in the realm of writing and why?
Again – there are so many. However, if I have to pick one author, it would be the English novelist and short story writer, Jane Gardam. She's in her eighties now and her last three books were superb. She's a wise writer who writes with enormous, unfaltering compassion but she's also very, very funny. Old Filth is an absolute joy but I adore The Queen of the Tambourine.
9. Many artists set themselves very ambitious goals. What are yours?
I have three novels to complete at the moment – but I also want to spend more time writing poetry. When I don't write poetry for a while I miss it's urgency. My ambition? To just keep improving as a writer. That's enough!
10. What advice do you give aspiring writers?
Write and read, read, read. Write without worrying about publication – that can come later. Write for your characters, to understand the story and to improve your own writing style. Think about words. And read for the same things. You can't hope to be a writer without also being a reader.
Thank you for playing, Catherine!

Lisette's Paris Notebook
A warm and funny tale of romance and missteps as Lisette finds her feet in Paris, the city of love.
What do you wear to Paris? Ami and I discussed it for hours but I still couldn't think of anything suitable. Ami said a trench coat with nothing underneath but your best underwear. That was only if some boy was meeting you at the airport, I said.
Eighteen-year-old Lisette has just arrived in Paris (France!) - the city of haute couture and all things stylish - to practise her French and see great works of art. Her clairvoyant landlady Madame Christophe forces her to attend language lessons with a bunch of ...
About the Contributor
Anastasia Hadjidemetri is the former editor of The Booktopian and star of Booktopia's weekly YouTube show, Booked with Anastasia. A big reader and lover of books, Anastasia relishes the opportunity to bring you all the latest news from the world of books.