Georgia Blain was awarded the Prize for Fiction at the 2017 Victorian Premier's Literary Awards ceremony in Melbourne last night for Between a Wolf and a Dog.
Blain was diagnosed with brain cancer in November 2015, but sadly lost her battle to the disease in December 2016. Her husband Andrew Taylor accepted the award on her behalf, saying, "It's great that she won, but it's sad and cruel that she can't be here. She would have been honoured and thrilled."
The central character in Between a Wolf and a Dog was diagnosed with brain cancer, written before Blain's own diagnosis. On accepting the award, Taylor called these parallels of art and life "a cruel twist".

Read Caroline Baum's review, written early 2016:
There is so much sadness around this book, both real and imagined: Georgia Blain was recently diagnosed with a fatal kind of brain tumour. It is surely no coincidence that this book is pervaded with death – although in the novel, the woman doing the dying is Hilary, an older woman, the matriarch of the family, mother to two estranged sisters April and Ester. And because Blain's mother is none other than the much loved and respected journalist Anne Deveson, who went public with her diagnosis of dementia a while ago, it is tempting to see this fiction as Blain's version of how things might have been, had her mother had the capacity to take the end of her life into her own hands.
But no matter whether the story is personally close to the truth, it is told with great intelligence, sensitivity and nuance, in prose that beautifully captures the messes we make of our lives and our unpreparedness for the blows that are inevitably going to come. At times it reminded me of the way Margaret Drabble writes about British middle class family life, combining the smallest domestic detail with big questions and moral themes.
The book is told with great intelligence, sensitivity and nuance, in prose that beautifully captures the messes we make of our lives…
I wish the book, set over one rainy day in Sydney but punctuated with scenes set in the past, did not come freighted with such a huge burden of impending loss, because it is a distraction from the really accomplished poise and maturity in Blain's writing, in the scenes of sisterly rivalry and tension and in all the dynamics that makes families such intense nests of unspoken resentment, mistrust, grudges and human folly. One of her best creations is the character of Lawrence, who works as a pollster. Blain makes him professionally foolish in a completely plausible way.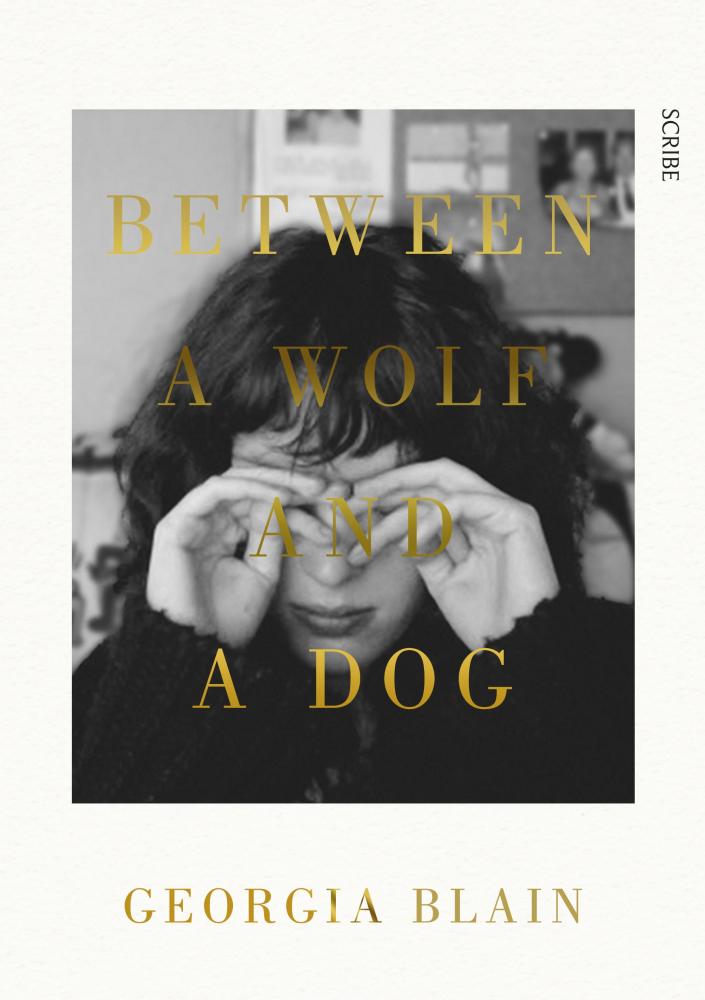 Between a Wolf and a Dog
Outside, the rain continues unceasing; silver sheets sluicing down, the trees and shrubs soaking and bedraggled, the earth sodden, puddles overflowing, torrents coursing onwards, as the darkness slowly softens with the dawn.
Ester is a family therapist with an appointment book that catalogues the woes of the middle class. She spends her days helping others find happiness, but her own family relationships are tense and frayed. Estranged from both her sister, April, and her ex-husband, Lawrence, Ester wants to be able to let herself fall in love again. Meanwhile, April and Lawrence...
About the Contributor
Anastasia Hadjidemetri is the former editor of The Booktopian and star of Booktopia's weekly YouTube show, Booked with Anastasia. A big reader and lover of books, Anastasia relishes the opportunity to bring you all the latest news from the world of books.