Sara Flannery Murphy was born in Little Rock, Arkansas, in the USA. She received her MFA in Creative Writing from Washington University in St. Louis. Currently, she lives in an Oklahoma college town with her husband and son. The Possessions is her first novel. Her shorter work has appeared in journals including Storyglossia and Tammy.
Sara now answers the Booktopia Book Guru's Ten Terrifying Questions.
1. To begin with why don't you tell us a little bit about yourself – where were you born? Raised? Schooled?
I was born in Little Rock, Arkansas, and grew up there as well. I was actually homeschooled until I was eighteen years old. I did attend college at University of Arkansas at Little Rock – sticking close to home. Though I moved away nine years ago, Little Rock is still the city where I've lived the longest (so far). For my MFA, I came to Washington University in St. Louis, Missouri. I've spent a lot of time in U.S. cities that are sort of southern, sort of Midwestern.
2. What did you want to be when you were twelve, eighteen and thirty? And why?
At twelve, I was interested in becoming a nun. I was a very pious kid and I was intrigued by the monastic life. It was a religious calling, not just a career decision. By eighteen, I was much less religious, and I was flirting with majoring in studio art. The idea of being an artist just seemed glamorous, regardless of my talent levels. But I was much better at writing than painting, as it turns out, and so by thirty, I'd been focussed on writing for a long time.
3. What strongly held belief did you have at eighteen that you do not have now?
At eighteen, I was convinced that I needed to succeed at life in a big, flashy way within the next few years or else I'd never have a shot. If you'd told me I'd be thirty-two before my first book was published, I'd have been devastated.
Now, I'm much more open to the idea of breakthroughs happening at any age. I've also stopped seeing success as one defining, magical moment. I approach it more as a gradual and rocky process.
4. What were three works of art – book or painting or piece of music, etc – you can now say, had a great effect on you and influenced your own development as a writer?
I remember being about sixteen and reading The Girl in the Flammable Skirt by Aimee Bender. It was the first adult contemporary lit I'd read – I'd mostly focused on children's books or classics before that. Reading her short stories opened up this awareness of how you could blend fantastic elements with vivid, grounded details. I probably plagiarized her style for a while before finding my own voice.
Turn of the Screw by Henry James is a book I read as an assignment, but it lingered with me beyond the classroom. The ambiguity made it so much more eerie to me; it was my big introduction to Gothic lit. I also love Peter Weir's film Picnic at Hanging Rock. It's such an atmospheric movie, and the unanswered questions still haunt me. I love genre films – mystery, horror, thrillers – that are also stylish and dreamy.
5. Considering the innumerable artistic avenues open to you, why did you choose to write a novel?
I'm better at writing than I am at other mediums. At least I have just enough talent that I can improve with a lot of work. I also like the privacy and control of writing a novel. Later on, of course, you collaborate with so many people – early readers, your agent, your editor. And that makes the novel much stronger. But for the first year or two, it's a very isolated endeavour. I strangely enjoy sitting alone in a room bringing a world to life. I guess it taps into my control freak side.
6. Please tell us about your latest novel…
The Possessions takes place in the near future and revolves around the Elysian Society, an organization where grieving clients can reconnect with lost loved ones. The workers at this organization need to be as blank as possible to channel the spirits of the dead.
Eurydice is a loyal employee who keeps her personal life bare and quiet. She's a stickler for the rules, but when she takes on a new client, Patrick, she becomes fascinated with the widower and his deceased wife. She ends up taking big risks as she ventures deeper into Patrick's life.
It's really a story of identity and grief: trying to make a new life in the wreckage of an old one, and the ways that past relationships alter current ones. I like to think it plays with a lot of different genres – ghost stories, light sci-fi, mystery, even romance.
7. What do you hope people take away with them after reading your work?
I hope that the story stays with them. Ideally, I don't want readers to close the book and promptly shrug off everything about the novel. I want people to have their own questions, their own interpretations, their own speculation. I had some early readers chat with me about whether or not they'd visit the Elysian Society if it really existed, or how it might change their attitude toward death. If I can get people curious enough to apply the novel's premise to their own lives, I'll be happy.
8. Whom do you most admire in the realm of writing and why?
This feels almost impossible to answer because I admire so many writers. Maybe I'd have to go with Shirley Jackson. She was certainly prolific and successful, but I don't think she's always been appreciated – awareness of her importance as a writer tends to wax and wane. She also lived a pretty unassuming life as a mother of four, a life that looked fairly domestic from the outside. But inside her role as a mother and a homemaker, Jackson created such intense and dark worlds. I love that contrast.
9. Many artists set themselves very ambitious goals. What are yours?
My ambitious goal is both ridiculously overachieving and also a copout. I'd like my work to be remembered after I die. Of course, I'll never know whether I've met this goal or not! But I like having a crazy goal. It makes the smaller goals feel more achievable in comparison.
10. What advice do you give aspiring writers?
Write even when it feels awful to write. Write even when you're uninspired, angry at yourself, and every sentence is a struggle. That's the only way to eventually reach those sweet spots where everything flows smoothly and writing feels like the best thing you've ever done. It's a pretty good payoff.
Thank you for playing, Sara!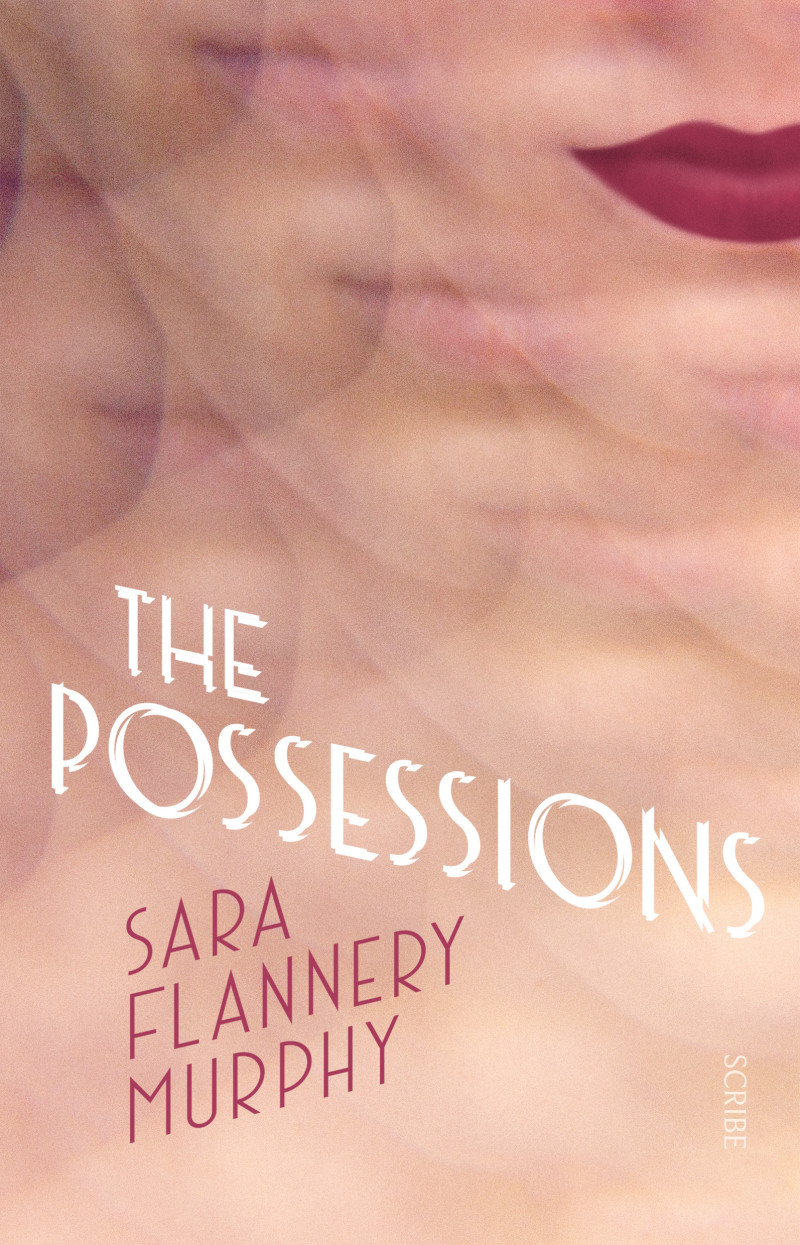 The Possessions
Who will prevail — the woman or the ghost?
For five years Edie has worked for the Elysian Society, a secretive organisation that provides a very specialised service: its clients come to reconnect with their dead loved ones by channelling them through living 'Bodies'. Edie is one such Body, perhaps the best in the team, renowned for her professionalism and discretion.
But everything changes when Patrick, a distraught husband, comes to look for traces of his drowned wife in Edie. The more time that Edie spends as the glamorous, enigmatic Sylvia, the closer she comes to falling in love with Patrick … and the more mysterious the circumstances around Sylvia's death appear...
About the Contributor
Anastasia Hadjidemetri is the former editor of The Booktopian and star of Booktopia's weekly YouTube show, Booked with Anastasia. A big reader and lover of books, Anastasia relishes the opportunity to bring you all the latest news from the world of books.