It's our second day of revealing results from our Australia's Favourite Author poll, so here are numbers 40 to 31!
After an Australia-wide call for nominations, a week of voting in five Heats, and a further week of voting in the Finals, we've finally collated all your votes and are ready to announce your Favourite Australian Authors for 2017!
We received thousands of votes, so thank you all for taking the time to do so. Your authors thank you, and hopefully they'll pen another book as a sign of their gratitude.
Today we take a look at your next set of favourite authors. Congratulations to all the authors below! Yet again, we've got a great mix of Australian talent in today's list, from the prolific writer Peter FitzSimons; fairytale expert Kate Forsyth; go-to-guru for pregnancy and girls, Kaz Cooke, and one of Australia's most loved performers, Magda Szubanski.
Every day this week we'll be counting down your Favourite Australian Authors, all leading up to the big reveal on Friday, where we'll be announcing your Top 10 and your Favourite Australian Author!
---
Australia's Favourite Australian Authors: 40-31
---
40. Tara Moss
Tara Moss is an author, journalist, TV presenter and human rights advocate. Since 1999 she has written 10 bestselling books, published in 19 countries and 13 languages, including the acclaimed Mak Vanderwall crime fiction series and the Pandora English series.
Her first non-fiction book, the critically acclaimed The Fictional Woman, was published in 2014 and became a number one national non-fiction bestseller, and her iconic cover design, featuring her face labeled with 'fictions' or stereotypes about women won Best Non-Fiction Book Design at the Australia Book Design Awards in 2015 with HarperCollins Publishers.
Tara chats about her latest book Speaking Out on the Booktopia podcast. Visit Tara's Booktopia author page.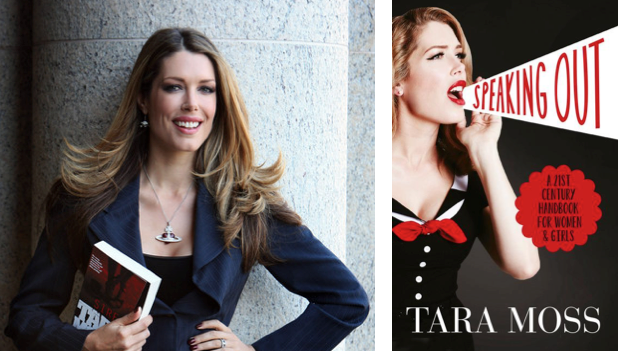 39. Annabel Crabb
Annabel Crabb is one of Australia's most beloved journalists. She is the ABC's chief online political writer, writes a weekly opinion column for Fairfax, is the author of the bestselling book The Wife Drought and is a sought-after speaker and presenter.
As host of the ABC's enormously popular series Kitchen Cabinet, Annabel has broken bread with Australia's most influential political leaders and shared her magnificent desserts in kitchens around the country.
In 2015, she revealed some of her favourite recipes and political adventures in Special Delivery and in the Booktopia podcast.
38. Fiona Palmer

Fiona Palmer lives in the tiny rural town of Pingaring in Western Australia, three and a half hours south-east of Perth. She has attended romance writers' groups and received an Australian Society of Authors mentorship for her first novel, The Family Farm.
She has followed on from its success with many more novels, all bestsellers. She has extensive farming experience, does the local mail run, and was a speedway-racing driver for seven years. Her latest book, The Family Secret, was released in 2016. Visit Fiona's Booktopia author page.
37. Kate Forsyth
Kate Forsyth is an internationally bestselling and award-winning author of more than thirty books, ranging from picture books, poetry, and novels for both children and adults. Her most recent book is The Beast's Garden, a retelling of Grimms' Beauty and The Beast set in Nazi Germany.
Her most recent children's book is Battle of the Heroes. She completed a doctorate in fairytale retellings and her books have been published in 17 countries. She lives in Sydney, with her husband, three children, a rambunctious Rhodesian Ridgeback, a bad-tempered black cat, and many thousands of books. Visit Kate's Booktopia author page.
36. Kaz Cooke
Kaz Cooke is an Australian author, cartoonist and radio broadcaster. Her background is in news and feature journalism in Melbourne, Sydney and Darwin. Since becoming a Mum in 1998 she has mainly worked from home writing books in her pyjamas. Kaz illustrates her own work with cartoons, since 1983 often featuring Hermoine the Modern Girl.
She continues to write books with her trademark mix of meticulous research and trustworthy information untainted by commercial interests, and blended with her friendly tone, honesty, sharp wit, and pyjamas. Kaz's latest book is Girl Stuff for Girls Aged 8-12 (2016) and you can listen to Kaz chat to Booktopia about it. Visit Kaz's Booktopia author page.
35. Clementine Ford
Online sensation, fearless feminist heroine and scourge of trolls and misogynists everywhere, Clementine Ford is a beacon of hope and inspiration to thousands of Australian women and girls. Her incendiary debut Fight Like A Girl is an essential manifesto for feminists new, old and soon-to-be, and exposes just how unequal the world continues to be for women.
Crucially, it is a call to arms for all women to rediscover the fury that has been suppressed by a society that still considers feminism a threat. She is a freelance writer, broadcaster and public speaker based in Melbourne.
34. Shaun Tan
Shaun began drawing and painting images for science fiction and horror stories in small-press magazines as a teenager, and has since become best known for illustrated books that deal with social, political and historical subjects through surreal, dream-like imagery.
The Rabbits, The Red Tree, Tales from Outer Suburbia, Rules of Summer and the acclaimed wordless novel The Arrival have been widely translated and enjoyed by readers of all ages.
Shaun has also worked as a theatre designer, a concept artist for animated films including Pixar's WALL-E, and directed the Academy Award-winning short film The Lost Thing with Passion Pictures Australia. Visit Shaun's Booktopia author page.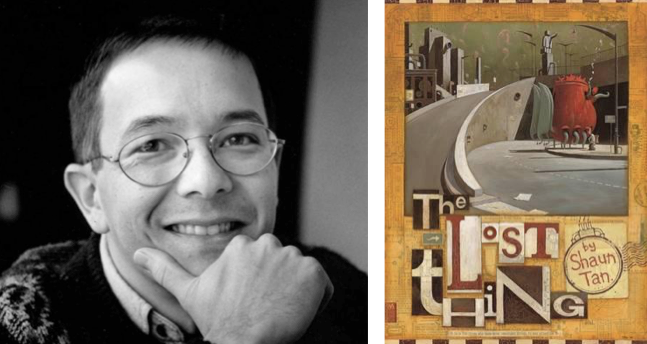 33. Magda Szubanski
Magda Szubanski is one of Australia's best known and most loved performers. She began her career in university revues, then appeared in a number of sketch comedy shows before creating the iconic character of Sharon Strzelecki in ABC-TV's Kath and Kim. She has also acted in films (Babe, Babe: Pig in the City, Happy Feet, The Golden Compass) and stage shows.
Reckoning is her first book – heartbreaking, joyous, traumatic, intimate and revelatory. Reckoning won many awards including the 2016 ABIA Book of the Year, the 2016 ABIA Biography of the Year and the 2016 NSW Premier's Literary Awards Douglas Stewart Prize for Non-fiction.
32. Rachael Treasure
Tasmanian-born Rachael Treasure gets as excited about dung beetle activity in the soil as she does by beautiful writing. Rachael sparked a publishing boom in 2002 when her first novel Jillaroo woke the world up to contemporary women's stories beyond the city lights.
She has been dubbed an agricultural activist, farm feminist and literary pioneer and has worked as a rural journalist, radio broadcaster, truffle sniffer dog handler, professional wool classer, stock camp cook, drover, farm manager and working dog trainer.
Some of her novels include The Stockman, The Rouseabout and The Cattleman's Daughter. Her latest novel is Down the Dirt Roads. Visit Rachael's Booktopia author page.
31. Peter FitzSimons
Peter FitzSimons is one of Australia's most prominent and successful media and publishing identities. He launched his journalistic career with The Sydney Morning Herald in 1989. Two years later he released two best-selling books and signed a contract with the Nine Network that resulted in him presenting current affairs and sports programs.
His association with Foxtel commenced in 1995 and continues to this day. In 2001 he was Australia's biggest selling non-fiction author with just under 250,000 sales. He duplicated that feat in 2004 with his book on Kokoda and had similar success in 2006 with his book on Tobruk. His latest history book is Victory at Villers-Bretonneux, however he has also recently released The Great Aussie Bloke Slim-Down. Peter chats to Booktopia about his weight-loss experience. Visit Peter's Booktopia author page.
Return tomorrow for the next round of results: Australia's Favourite Australian Authors (30-21)
About the Contributor
Bronwyn Eley is new to the book industry, having previously served in the Royal Australian Air Force & even spent some time as a barista until entering the exciting world of Booktopia. Books are her true passion. Bronwyn writes in her spare time, often has her face buried in a book and enjoys keeping fit (which she undoes by eating loads of chocolate) with Martial Arts and personal training. She can't answer what her favourite book is but she has a soft spot for The Host (Stephanie Meyer), Peter Pan (J.M Barrie) & Outlander (Diana Gabaldon). Fantasy, sci-fi and YA make up the majority of her bookshelves.