Australia, the time has come.
After an Australia-wide call for nominations, a week of voting in 5 Heats, and a further week of voting in the Finals, we've finally collated all your votes and are ready to announce your Favourite Australian Authors for 2017!
We received thousands of votes, so thank you all for taking the time to do so. Your authors thank you, and hopefully they'll pen another book as a sign of their gratitude.
Today we take a look at your favourite authors, 50-41. Congratulations to all the authors below! We've got an eclectic mix of Australian talent to present to you, everything from Stella Prize-winning Charlotte Wood, rural fiction writer Fleur McDonald, and bestselling children's author, John Flanagan. Scroll down to see them all.
Every day this week we'll be counting down your Favourite Australian Authors, all leading up to the big reveal on Friday, where we'll be announcing your Top 10 and your Favourite Australian Author!
---
Australia's Favourite Australian Authors: 50-41

---
50. Belinda Alexandra

Belinda Alexandra has been published to wide acclaim in Australia and New Zealand, France, Germany, Holland, Poland, Norway and Greece. She is the daughter of a Russian mother and Australian father, and has been an intrepid traveller since her youth.
Her love of other cultures and languages is matched by her passion for her home country, Australia, where she is a volunteer rescuer and carer for the NSW Wildlife Information and Rescue Service (WIRES). Her latest release is Southern Ruby (2016).
Belinda chats about her latest book and about her writing process on the Booktopia podcast. Visit Belinda's Booktopia author page.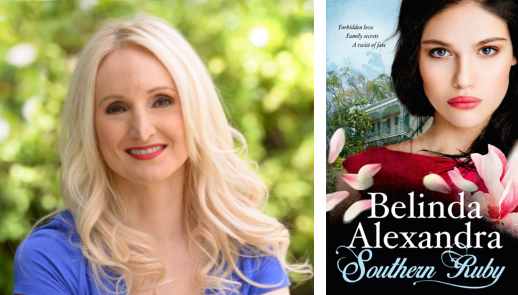 49. Graeme Simsion

Graeme Simsion worked as a computer operator, programmer and database specialist before founding a consulting business in 1982. Until the success of The Rosie Project enabled him to concentrate on his writing, he continued to deliver seminars around the world.
He has made a number of short films and his screenplay, The Rosie Project, won the Australian Writers Guild / Inscription Award for Best Romantic Comedy Script in 2010. While waiting for The Rosie Project to be produced, he turned it into a novel which in June 2012 won the Victorian Premier's Award for an unpublished fiction manuscript.
His latest novel is called The Best of Adam Sharp (2016). Graeme chats about this latest book on the Booktopia podcast. Visit Graeme's Booktopia author page.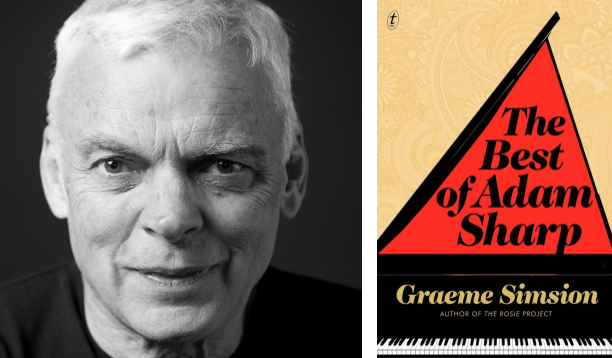 48. Charlotte Wood

The Australian has described Charlotte Wood as 'one of our most original and provocative writers.' Her latest novel, The Natural Way of Things, won the 2016 Indie Book of the Year and Indie Fiction Book of the Year prizes, won the Stella Prize and was shortlisted for the Victorian Premier's Literary Award. She has also been longlisted for the Miles Franklin Award.
Charlotte was also editor of the short story anthology Brothers and Sisters, and for three years edited The Writer's Room Interviews magazine. Her work has been shortlisted for various other prizes including the Christina Stead, Kibble and Miles Franklin Awards. Visit Charlotte's Booktopia author page.

47. Fleur McDonald
Fleur McDonald has lived and worked on farms for much of her life. After growing up in the small town of Orroroo in South Australia, she went to Jillarooing, eventually co-owning an 8000-acre property in regional Western Australia.
Fleur likes to write about strong women overcoming adversity, drawing inspiration from her own experiences in rural Australia. She is the best-selling author of Red Dust, Blue Skies, Purple Roads, Silver Clouds and Crimson Dawn. She has two children and a Jack Russell terrier. Her most recent novel is Sapphire Falls, released in 2016. Visit Fleur's Booktopia author page.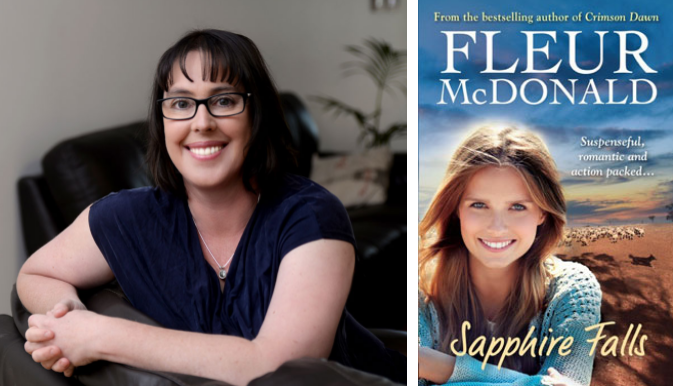 46. John Flanagan

John Flanagan's bestselling Ranger's Apprentice adventure series originally comprised twenty short stories, which John wrote to encourage his twelve-year-old son, Michael, to enjoy reading. The series has come a long way since then. Now sold to more than twenty countries, the series regularly appears on the New York Times Bestseller List and has been shortlisted in children's book awards in Australia and overseas.
John, a former television and advertising writer, lives with his wife, Leonie, in the Sydney beachside suburb of Manly. His most recent title was The Battle of Hackman Heath, part of the Ranger's Apprentice series.
45. Christos Tsiolkas
Christos Tsiolkas is the author of five novels: Loaded, which was made into the feature film Head-On, The Jesus Man and Dead Europe, which won the 2006 Age Fiction Prize and the 2006 Melbourne Best Writing Award.
He won Overall Best Book in the Commonwealth Writers' Prize 2009, was shortlisted for the 2009 Miles Franklin Literary Award, longlisted for the 2010 Man Booker Prize and won the Australian Literary Society Gold Medal for his novel, The Slap, which was also announced as the 2009 Australian Booksellers Association and Australian Book Industry Awards Books of the Year. Christos' latest novel is Barracuda, which became an instant bestseller. Visit Christos' Booktopia author page.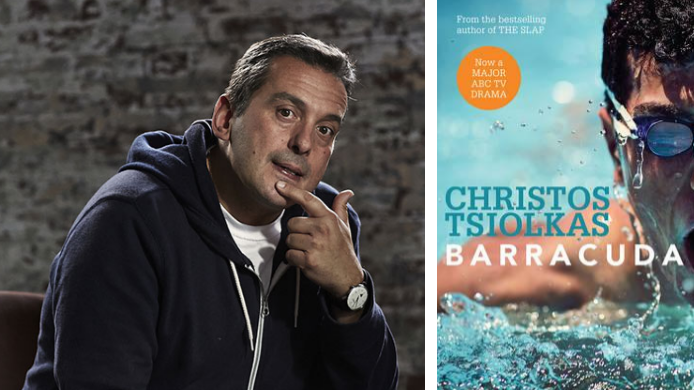 44. Garth Nix

Garth Nix was born in Melbourne, Australia. He previously worked as a literary agent, marketing consultant, book editor, book publicist, book sales representative, bookseller, and as a part-time soldier in the Australian Army Reserve.
Garth's books include the award-winning young adult fantasy Old Kingdom series; the dystopian novel Shade's Children; the space opera A Confusion of Princes; and a Regency romance with magic, Newt's Emerald.
His fantasy novels for children include The Ragwitch; the six books of The Seventh Tower sequence; The Keys to the Kingdom series; and the Trouble Twisters series and Spirit Animals: Blood Ties (co-written with Sean Williams). Garth's most recent release was Goldenhand (2016), the next in The Old Kingdom Series. Garth chats about this latest book on the Booktopia podcast.  Visit Garth's Booktopia author page
Fiona McCallum spent her childhood years on the family cereal and wool farm outside a small town on South Australia's Eyre Peninsula. An avid reader and writer, she decided at the age of nine that she wanted to be the next Enid Blyton.
She completed her final years of schooling at a private boarding school in Adelaide. Fiona maintained her literary interests by writing poetry and short stories, and studying at TAFE via correspondence. In 2001 she realised her true passion lay in writing full-length fiction, and in 2002 completed her first manuscript.
Fiona writes "heart-warming journey of self-discovery stories". Standing Strong is her latest book, the sequel to Wattle Creek. Visit Fiona's Booktopia author page.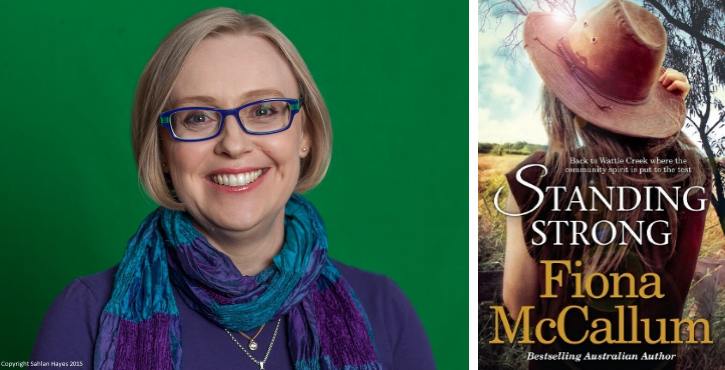 42. William McInnes
William McInnes is one of Australia's most popular writers, delighting readers with his memoirs, novels and his insight into Australian life since the 1940s.
In 2011, with his wife Sarah Watt he co-wrote Worse Things Happen At Sea, which was named the best non-fiction title in the ABIA and the Indie Awards in 2012. In 2014, he wrote Holidays, his unique perspective on the Australian obsession with taking a hard-earned break.
Also an award-winning actor, William has won two Logies and an AFI Award for Best Actor for his role in the film Unfinished Sky. He received critical and public acclaim for his leading role in the film Look Both Ways. His latest book is Full Bore (2016). Visit William's Booktopia author page.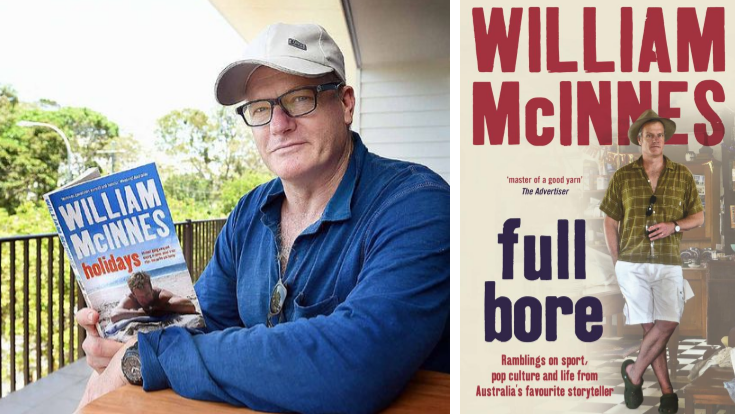 41. Melina Marchetta

Melina Marchetta's first novel, Looking for Alibrandi, swept the pool of literary awards for young adult fiction in 1993, winning the Children's Book Council of Australia (CBCA) Book of the Year Award (Older Readers) among many others. In 2000 it was released as a major Australian film, winning an AFI Award and an Independent Film Award for best screenplay. Her latest book is Tell the Truth, Shame the Devil, a crime novel. Listen to Melina chat about this book in the Booktopia podcast. Visit Melina's Booktopia author page.
Melina taught secondary school English and History for ten years, during which time she released her second novel, Saving Francesca. She has released many titles since then. Melina's novels have been published in more than sixteen countries and twelve languages.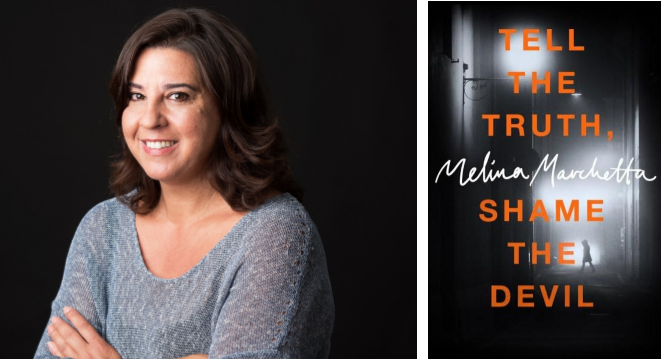 Return tomorrow for RESULTS: Australia's Favourite Australian Authors (40-31)
About the Contributor
Anastasia Hadjidemetri is the former editor of The Booktopian and star of Booktopia's weekly YouTube show, Booked with Anastasia. A big reader and lover of books, Anastasia relishes the opportunity to bring you all the latest news from the world of books.