Booktopia's quest to discover your Favourite Australian Author continues!
This week, thousands of you voted for your favourites across 5 Heats. Discover which authors you sent to the finals from Heat 1, Heat 2, Heat 3 and Heat 4.
Thank you all once again for voting in Heat 5 yesterday! Your finalists for Heat 5 – and the authors who will be progressing to next week's all-important final round – are…
Annabel Crabb
Banjo Paterson
Candice Fox
Fiona McArthur
Fleur McDonald
Kaz Cooke
Margareta Osborn
Nick Earls
Nikki Gemmell
Sara Douglass
Shaun Tan
Thomas Keneally
Tony Park
Victoria Purman
William McInnes
Congratulations to these wonderful Australians! They'll now be competing in next week's final round, along with the other shortlisted authors from the previous 4 heats.
The Finals commence Monday, 16 January at 12pm (AEDT).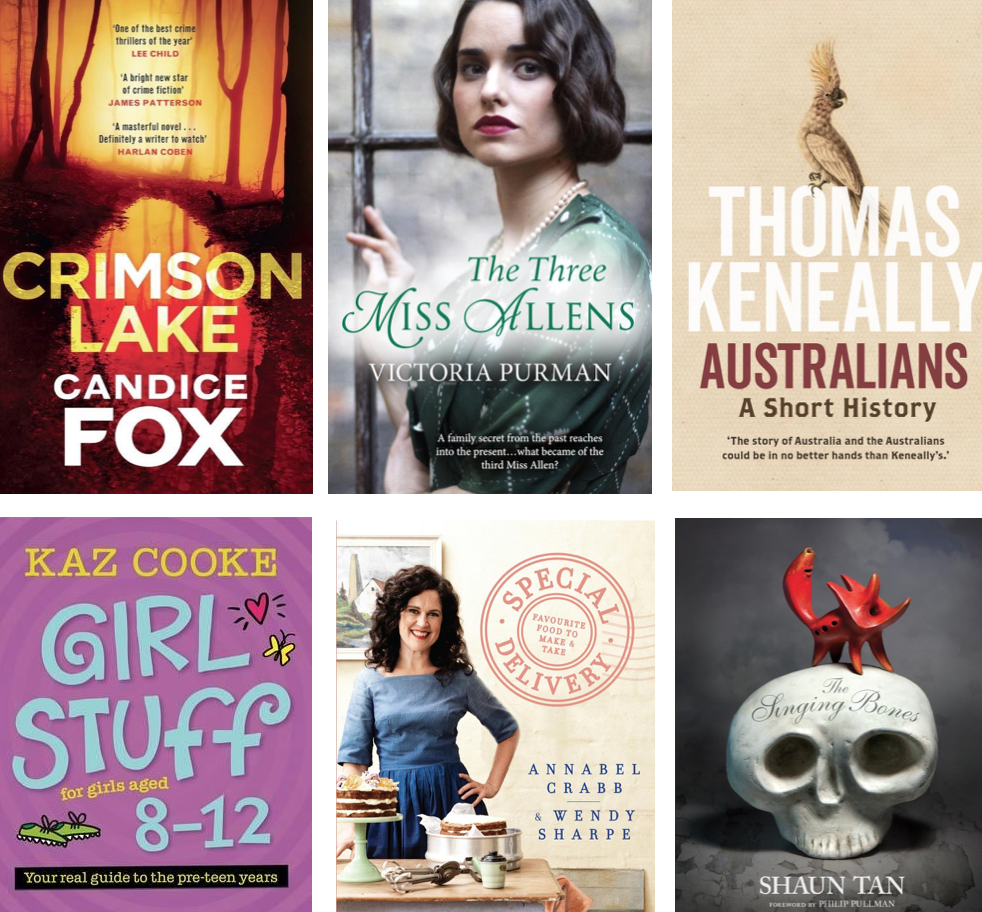 About the Contributor
Anastasia Hadjidemetri is the former editor of The Booktopian and star of Booktopia's weekly YouTube show, Booked with Anastasia. A big reader and lover of books, Anastasia relishes the opportunity to bring you all the latest news from the world of books.