Game of Thrones fans rejoice! George R.R. Martin has released a statement on his blog suggesting that the next instalment in his A Song of Ice and Fire series may possibly be released this year. His exact words were "I think it will be out this year".
Sound familiar? Let's backtrack a bit…
A fan of the series decided to ask Martin recently (on his blog) if the author could possibly provide an update on the series, and thus put an end to all the speculation and questions regarding when the next instalment is to be released.
Martin replied with:
You really think statements like that would make a difference? Ah, you sweet summer child. I have years of experience with this that tells me otherwise.

But okay, I will try it your way.

Not done yet, but I've made progress. But not as much as I hoped a year ago, when I thought to be done by now.

I think it will be out this year. (But hey, I thought the same thing last year).
What's pertinent to note: This is the same response we received from Martin last year. And the year before. There were rumours that The Winds of Winter was nearing completion at the end of 2015. Then in 2016. Now we could expect it in 2017. Fingers crossed, sweet summer children of mine.
Avid fans are sure to be disappointed as major plot points will be revealed via HBO's seasons 7 and 8 of the series, ahead of the release of the books.
The Winds of Winter would be the 6th book in the series, however for those fans who consider the 2 A Storm of Swords novels standalones, then this next instalment would be your 8th book.
Regardless of how you number them, The Winds of Winter may possibly be released this year.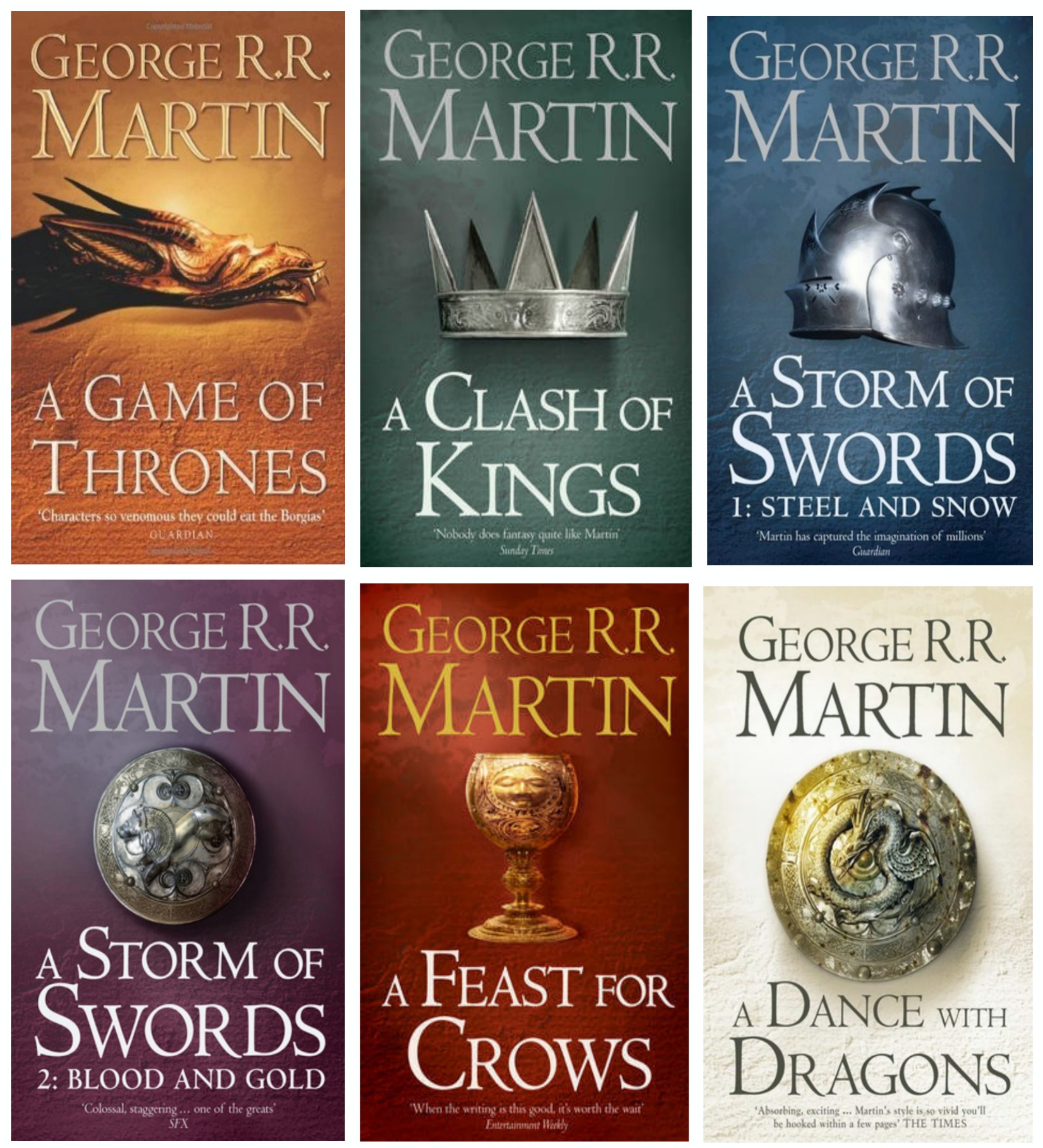 Explore the Song of Ice and Fire series
About the Contributor
Anastasia Hadjidemetri is the former editor of The Booktopian and star of Booktopia's weekly YouTube show, Booked with Anastasia. A big reader and lover of books, Anastasia relishes the opportunity to bring you all the latest news from the world of books.