One of Australia's favourite novelists – Kate Forsyth, author of The Impossible Quest, Bitter Greens, The Wild Girl and The Beast's Garden – continues her blog with us, giving her verdict on the best books she read in November and December 2016.
---
Kate Forsyth's Reviews

---
Set in a small Australian country town, The Dry is a tense, compelling and atmospheric murder mystery, as well as an astonishingly assured debut from English-born novelist Jane Harper. It won the Victorian Premier's Literary Award for an Unpublished Manuscript in 2015, and has since been sold in more than 20 territories, and – wait for it – has been optioned for a film by Reese Witherspoon and Bruna Papandrea's production company, Pacific Standard. It deserves all its acclaim.
The story itself is brilliant: Federal Police investigator Aaron Falk returns to his home town to attend the funeral of his childhood best friend. The town is in shock. Luke Hadler killed his wife and son, and then turned the gun on himself. Or so it is believed. Aaron begins to have doubts. But his investigation is hampered by the skeletons of his own past – and the people of that small outback town have long memories …
World-class crime writing with an evocative and powerful Australian setting puts this novel in a class of its own. Read it.
---
Beyond the Orchard
by Anna Romer

A story that moves between the past and the present, with intrigue, passion, betrayal and the metafictive use of a dark fairy-tale – it'll be no surprise to anyone that I loved Beyond the Orchard, the first novel of Anna Romer's that I have read.
I loved the name of the heroine – 'Lucy Briar' – and the name of the house – 'Bitterwood'. Names are always very important to me, and I love it when an author takes care in crafting their names. I also loved the setting – an old house set on cliffs with a creepy ice house in the gardens. The scenes set in the 1930s were particularly powerful, and I loved the us evocation of the Australian landscape.
The story is a complex one, with a great many characters and numerous different time periods, but I thought the numerous narrative threads were woven together with a light hand, and I never got confused about who was who and when was when.
The mysteries hidden in the past were truly suspenseful, and I found myself turning the pages faster and faster, really wanting the secrets to be revealed.
All in all, Beyond the Orchard is a tantalising mix of mystery and romance – Anna Romer weaves together the past and the present with a deft hand, creating a compelling page-turner with a shadowy fairy-tale-like atmosphere.
Learn more about Beyond the Orchard
---
The Locksmith's Daughter
by Karen Brooks

An absolutely gripping page-turner of a novel set in Elizabethan times, The Locksmith's Daughter is told from the first person point of view of a young woman named Mallory Bright. The story starts a little slowly but the pace soon quickens, and the plot begins to twist and turn in unexpected ways.
Mallory is the daughter of a master locksmith who has taught her all his secrets. One evening her father is visited by the Queen's spymaster, Sir Frances Walsingham, and Mallory is asked to show off her skills. She finds herself being trained as a spy to work on Walsingham's behalf, and is drawn deeper and deeper into a dark and violent world.
The book is set during a time of intense religious strife, when Jesuit priests were being hunted down and hanged, drawn and quartered. Mallory finds herself caught with divided loyalties and in danger herself. The world of Elizabethan England is captured with all its myriad sounds and smells, and I particularly loved all the details about devious locks and how the Elizabethan secret service worked. It felt so real and authentic, it was as if I had actually slipped back in time myself – always a sign of meticulous research and attention to detail.
A gripping historical thriller that will quite literally steal your breath!
Learn more about The Locksmith's Daughter
---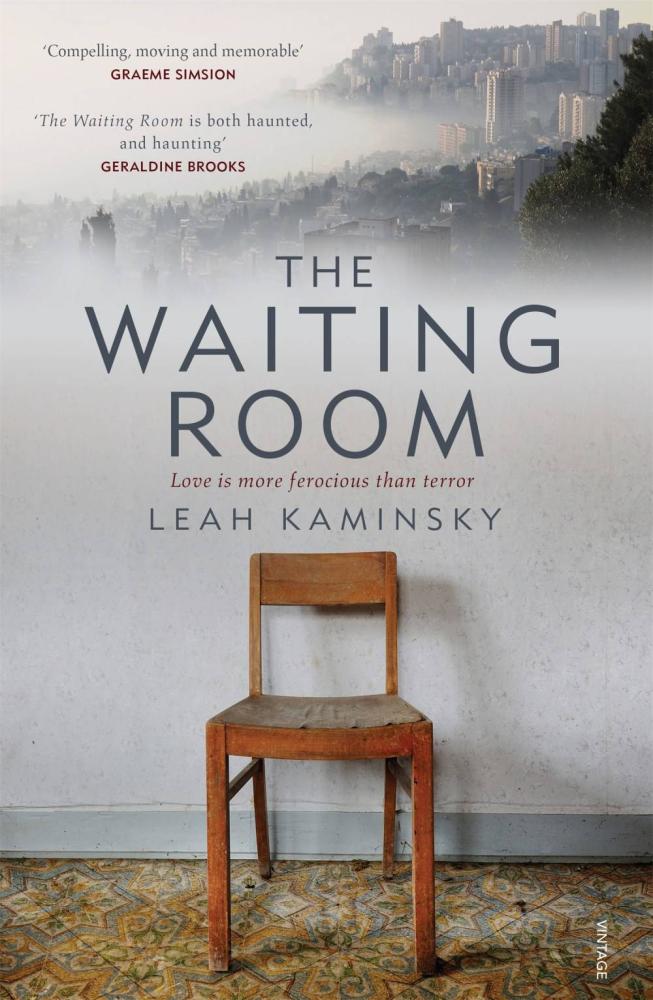 The Waiting Room
by Leah Kaminsky

Set in modern-day Israel, The Waiting Room tells the story of a single day in the life of a female Jewish doctor who is haunted by her parents' tragic past. Born to Holocaust survivors, Dinah has always been acutely aware of the unspoken horrors of her parents' survival. Struggling to build herself a new life in Haifa with her husband and child, she finds her internal life buckling under the pressure of her external life as she struggles to care for her family and patients in a world fraught with terror.
Leah Kaminsky's prose is simple, elegant, restrained, and shot through with moments of humour both bright and dark. Past and present, reality and unreality, are woven together until neither the narrator nor the reader can be sure exactly what is happening. A powerful and insightful book into the very black shadows the Holocaust continues to cast.
Learn more about The Waiting Room
---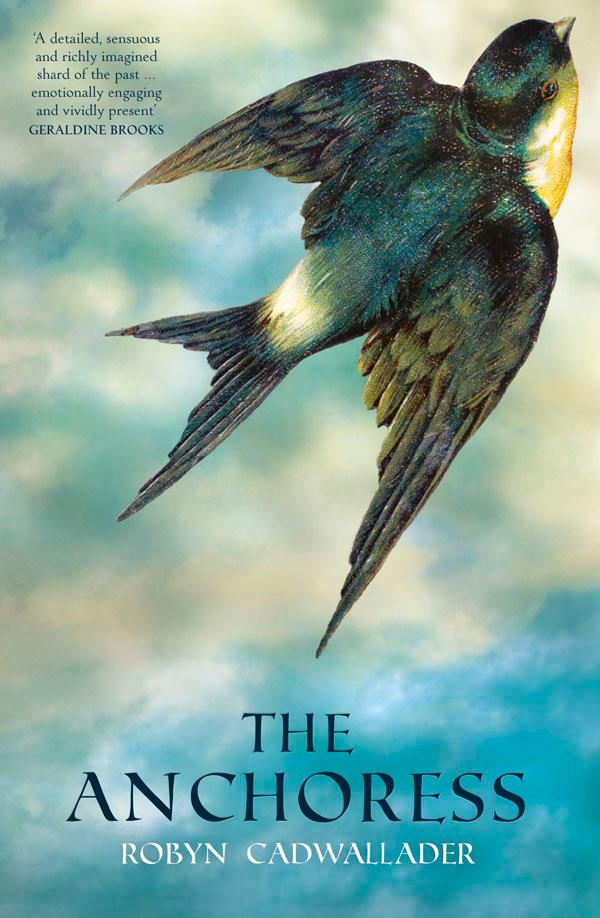 The Anchoress
by Robyn Cadwallader

I was on a panel with Robyn Cadwallader at the Perth Writers Festival a couple of years ago, and bought her book on the day as it just sounded so fascinating. An anchoress was a young woman who was walled up in a tiny cell in medieval times, living the rest of her life within that tiny space, praying, fasting and advising the women of the village. I have long been interested in stories of imprisoned women, and so I had read about anchoresses before. I was really intrigued to see how Robyn Cadwaller would bring to life a story of a young woman who voluntarily allows herself to be locked away from the world.
Set in England in 1255, the story begins with 17-year old Sarah being enclosed within her cell. Her door is literally nailed shut. The cell is only seven by nine paces, with a small window to the outside world through which food and water is passed to her, and a narrow aperture (intriguingly called 'a squint') into the church. The only man she is permitted to speak to is her priest and confessor. She has two maids who serve her and guard her, who Sarah is meant to guide in a spiritual life.
Yet the world is not so easy to lock away. Sarah sees and hears glimpses of the life of the village, and is threatened by desire, grief, doubt and fear just as much as any other woman.
She is haunted by the lives and deaths of the two women who were enclosed in this cell before her. One died, and one begged to be set free, much to the embarrassment of the church. Sarah wants to be good … but it is much harder than she could ever have imagined.
A beautiful, slow and thoughtful book with some really lovely pieces of lyrical writing, The Anchoress is a rare glimpse into a sliver of the almost forgotten past.
Learn more about The Anchoress
---
A warm-hearted and very readable contemporary romance set in an Australian vineyard, Rose's Vintage throws failed-British chef-turned-au-pair Rose into the midst of a range of lovable, eccentric characters including two adorable children and their brooding, difficult but gorgeous father. I really enjoyed Rose's journey as she rediscovered her love of cooking and negotiated her way through a host of troubles to find, at last, true love. Perfect reading for a lazy summer Sunday!
Learn more about Rose's Vintage
---
The Silvered Heart
by Katherine Clements
I absolutely loved Katherine Clements's debut novel The Crimson Ribbon which was inspired by the true-life story of Elizabeth Poole, a mystic and writer during the English Civil War who became famous for her boldness and vision (she told Oliver Cromwell not to execute the king, for example).
It was one of my Best Books of 2013, and so I was excited to hear Katherine Clements had published a new book, also set during the English Civil War.
The Silvered Heart tells the story of Lady Katherine Ferrars, an impoverished noblewoman-turned-highwaywoman. The book begins when she is only thirteen, and is travelling to her wedding with the son of another aristocratic family. The Cavaliers and the Roundheads are at war, though, and so the roads are dangerous. Her carriage is held up by highwaymen, and young Kate barely escapes with her life. The events of that day foreshadow what will happen to her later, as she struggles to survive the imploding of her world.
I have always loved books set during the English Civil War and never understood why it has not become as popular a period as Tudor or Elizabethan times. It has everything. Bloody battles, betrayals, executions, kings-in-hiding, star-crossed lovers, spies, witch-hunts, highwaymen and, of course, the legend of the Wicked Lady – a woman who tried to shape her own fate by taking to the roads. The character of Lady Katherine Ferrars is fascinating. She's headstrong, impetuous, romantic and, at times, both selfish and unkind. This makes her seem so real – she just gallops off the page.
The Silvered Heart is an exciting and engaging mix of drama, romance, and history – I really loved it and hope Katherine Clements is writing another book.
Learn more about The Silvered Heart
---
The Little Stranger
by Sarah Waters

I have been steadily reading my way through Sarah Waters's backlist after discovering her a year or so ago with the brilliant, unputdownable Affinity. She's one of those writers that always makes me sigh and wish that I could write as well as her.
The three books of hers that I have read to date are all set during the Victorian era. The Little Stranger, however, is set in the difficult years after World War II, when the known world has been shaken loose from its moorings. Its topography is familiar to me from dozens of books by Agatha Christie, Daphne du Maurier, Ngaio Marsh, Dorothy L. Sayers and Patricia Wentworth. Even though The Little Stranger is not a who-dunnit by any means, it shares a great deal with books by these classic crime writers – a grand English country house, class snobbery, mysteries and misdirection, unexpected twists, and a series of unexplained deaths and tragedies.
The Little Stranger also differs from Sarah Water's earlier books by having a male narrator. Dr Faraday is the local doctor who finds himself drawn deeper and deeper into affairs at Hundreds House. It soon becomes clear that he is a not-entirely-reliable narrator, which really heightens the tension and suspense, and reminded me of Agatha Christie's great masterpiece The Murder of Roger Ackroyd. It also reminded me of Daphne du Maurier's Rebecca in the way the slowly building suspense becomes almost unbearable.
Yet The Little Stranger is at heart a creepy Gothic ghost story, with a malevolent poltergeist driving the inhabitants towards the house towards the book's grand tragic finale.
Or is it?
Is the ghost real? Is it a strange kind of madness? A manifestation of intense psychic distress? Or is it a kind of malicious manipulation by someone in the house? Perhaps even the doctor himself?
This mystery and ambiguity is part of the genius of The Little Stranger. Since I finished reading it, I've discussed it with dozens of people who all believe something different. I think it is just brilliant.
Learn more about The Little Stranger
---
I have read Emma Donogue's brilliant collection of fairy-tale retellings Kissing the Witch: Old Tales in New Skins but have not yet read any of her novels. I have heard such high praise of her writing, however, and I was so interested in the premise of her new novel, The Wonder, that I bought it as soon as it hit the bookshops.
The story begins with an English nurse, who had trained with Florence Nightingale during the Crimean War, arriving in a tiny Irish village to watch over a little girl whose family claims they can survive without food. She lives on 'manna from heaven', and so is thought of as a kind of miracle. People come to her to be blessed, and leave the family gifts in return. The nurse, Mrs Wright, thinks it is all a sham, and determines to reveal the truth. However, slowly, all her preconceptions and prejudices are turned upside-down, and she discovers a very different truth to what she had expected.
I first read about cases like this in Joan Jacobs Brumberg's brilliant history of Anorexia Nervosa, Fasting Girls. She shows how food-refusal by girls and young women stretches all the way back to medieval times, when saints and martyrs refused food or purged themselves of food as a sign of their religious devotion. In the nineteenth century, there were many cases of so-called 'fasting girls' including the famous case of Sarah Jacob, the 'Welsh Fasting Girl' who eventually died of starvation at the age of twelve after a watch was set over her by the local doctor.
The Wonder is inspired by such real-life stories but, in the true art of fiction, transforms it into something much greater. The Wonder is a story about faith, about love, about secrets, and about the mysterious ways in which human lives intersect and impact on each other. I loved it.
---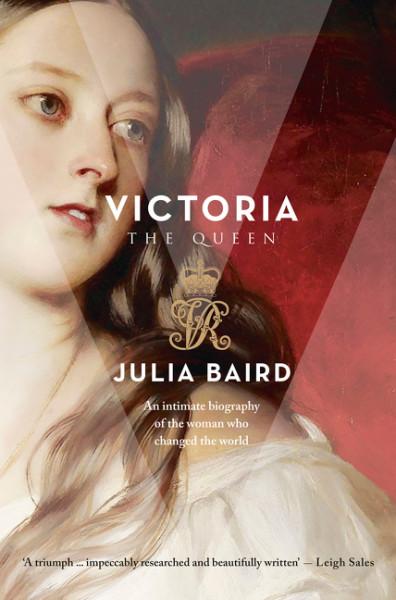 Victoria: The Queen
by Julia Baird

I have spent the last two years deeply immersed in Victorian Britain. I have watched dozens of documentaries, and read more than a hundred biographies, memoirs, and histories of the time. Queen Victoria was a constant looming presence, sometimes revered, sometimes reviled.
I was just finishing the final edit on Beauty in Thorns, my novel set in the mid 19th century, when Julia Baird's immensely thick biography was published. It seemed a fitting way to finish my investigation of the period and so I paid the hefty $50 purchase price and lugged it home. I expected it to take me a while to finish, but the book is so warmly and engagingly written, and so fascinating, I whizzed through it in a couple of days.
Described as 'An intimate biography of the woman who ruled an empire,' Victoria: The Queen busts open many of the myths about both the woman and the era. Victoria was tiny, forthright, and loved sex. She refused to be a mere figurehead, and used her position to promote profound changes in the society in which she lived. For example, she hated cruelty to animals and was instrumental in bringing about anti-vivisectionist laws. Even though she famously said women who marched for female suffrage should be whipped, Queen Victoria was a great example to many women and supported education and job training for girls. And she condemned those around her for their snobbery and racism, and was actively engaged in trying to break down such societal barriers.
It is clear Julia Baird's research has been impeccable, and there is much in this biography that is fresh and new. However, it is her storytelling skills that really shine. The crowded streets of London, the stifling atmosphere of the court, the pure air of the lonely Highlands, are all brought vividly to life, as are the people in Victoria's life – her austere and brilliant husband, Prince Albert, the rough yet tender gilly John Brown, and the many different Prime Ministers who served her. By far, the best biography of Queen Victoria I've yet read.
---
Kate Forsyth
Kate Forsyth is the bestselling and award-winning author of more than twenty books, ranging from picture books to poetry to novels for both children and adults.
She was recently voted one of Australia's Favourite Novelists. She has been called one of 'the finest writers of this generation', and 'quite possibly … one of the best story tellers of our modern age.'
Kate's books have been published in 14 countries around the world, including the UK, the US, Russia, Germany, Japan, Turkey, Spain, Italy, Poland and Slovenia.
Visit Kate Forsyth's Booktopia author page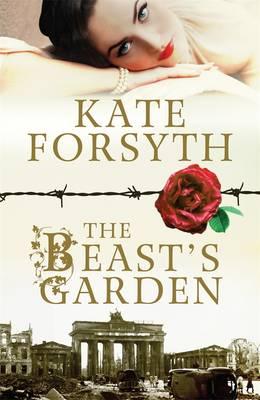 The Beast's Garden
A retelling of the Grimms' Beauty and The Beast, set in Nazi Germany.
It's August 1939 in Germany, and Ava's world is in turmoil. To save her father, she must marry a young Nazi officer, Leo von Löwenstein, who works for Hitler's spy chief in Berlin. However, she hates and fears the brutal Nazi regime, and finds herself compelled to stand against it.
Ava joins an underground resistance movement that seeks to help victims survive the horrors of the German war machine. But she must live a double life, hiding her true feelings from her husband, even as she falls in love with him...
About the Contributor