Imagine all your Christmas presents ordered in one go, then they're delivered straight to you. Your only problem will be trying to secretly read them all before you wrap them and arrange them in an Instagram-ready fashion under the hipster Christmas tree (it's a stick with a bauble on one end).
For Great Aunt Marjorie who cares about apostrophes and the proper way to make a gin rickey: the long-awaited fresh look at Victoria: The Queen, with revelations by local authoress Julia Baird, or Take Six Girls: The Lives of the Mitford Sisters by Laura Thompson, the best book on the lives of the astonishing 'girls' who became emblematic of English history and politics from the 1930s. They were, variously, a Duchess; a Communist; a stalky Nazi; a lunch-obsessed farmer; a cad-magnet, best-selling author in bespoke Dior frocks and a bonkers beauty who married a squillionaire and then went to jail with her new husband, the famous fascist, fencing-fancier aristocrat.
For your nephew Callum who's 11 and says he hates reading: Charlie and the War Against the Grannies by Alan Brough. Spoiler alert: the Grannies started it. Warning: snot involvement.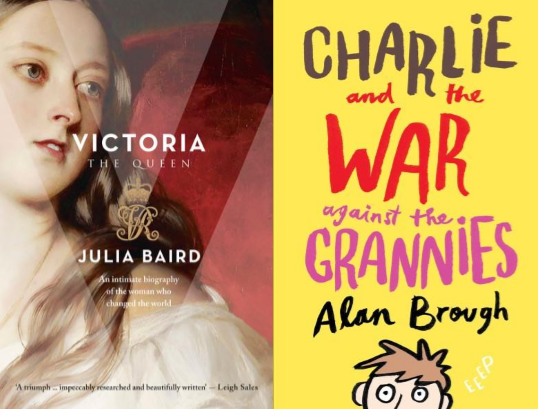 For your daughter Lulu who's 9 and asked you last week where ladies got their bosoms from: Girl Stuff 8-12, Your Real Guide to the Pre-Teen Years, (all right, you got me, I wrote it). Helps girls to stay confident, be ready for the first changes of puberty, make friends, deal with bullies, resist the siren call of social media, and much more. With cartoons of girls with their shoes on because I can't draw good feet.
For Grandpa Reg who religiously watches the Boxing Day Test: Stroke of Genius by Gideon Haigh. It's about cricket but also about image, identity and history. It's beautifully written and packaged in a fancypants hardback. While we're on the cricketing theme…
Marked as suitable for a young primary schooler to leave under a K-Mart Wishing Tree for distribution by the Salvation Army: Boomerang and Bat by Mark Greenwood and illustrated by Terry Denton is a picture book telling the story of the first ever Aussie Team to tour England, which was entirely made up of Aboriginal players. Full disclosure: the manager-coach was Tom Wills, my great, great, great Uncle, also credited with the invention of Aussie Rules. (Don't tell the kids he was a bit fond of the sherry.)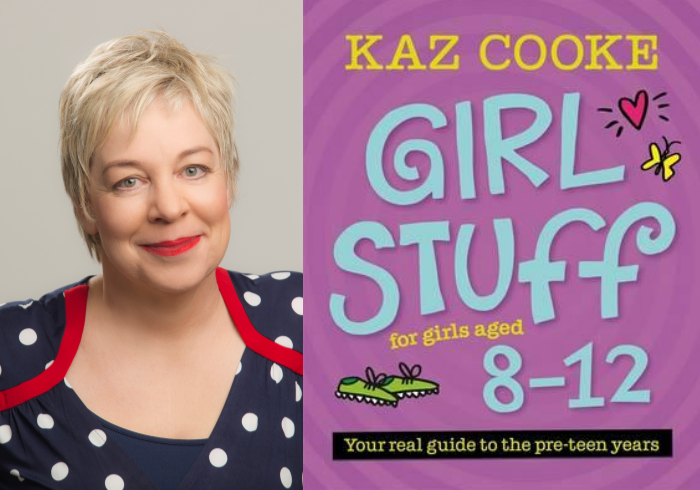 For Nanna Lyndal: She Sheds, published by interesting indie outfit Affirm Press. Inspiring pics of real hideouts, cubbies and studio spaces of ladies who needed a room of their own to paint, hammer, write, or sew some obligatory bunting.
For Horizon Petal (formerly Sharon) from HR, your Secret Santa pick in the office random draw for the third year in a row, who says Vegemite contains secret vaccines made at NASA by global warming hoax pixies. Subscription to Scientific American magazine, stat.
For Mum, who's asked for a ferret: Aunts Up the Cross by Robin Dalton – an old fave Aussie classic rescued and re-upped by Text Publishing with a new cover and affectionate intro by Clive James – still rollickingly hillair and poignant and full of life, just like the old aunties who lived in a madly bohemian house in Kings Cross 'between the wars'.
For your favourite teenager: this year's multi-award-winning Cloudwish by Fiona Wood. A smart, romantic, modern comedy set in Australia.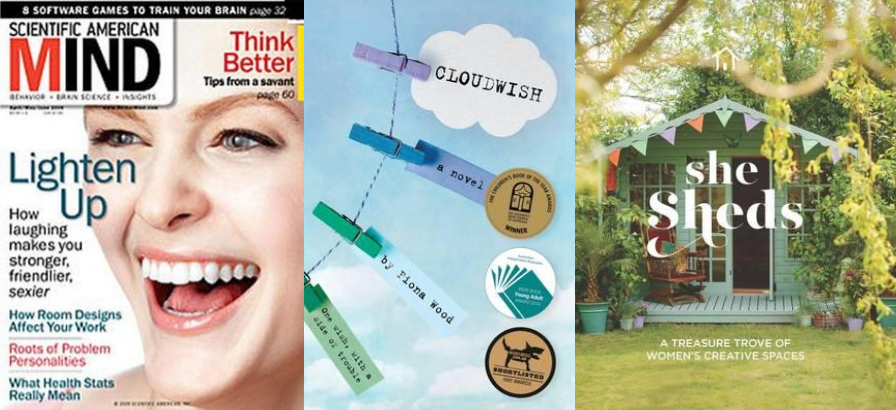 For your mate Rashid who drives a lot for work. The audio book of Ghost Empire. I don't know what this is about. A father and son journey to Istanbul flanked by stories of the Roman and Byzantine Empires? De-cluttering? It's by Richard Fidler so I'm just sucking up to try and get on his ABC Conversations radio show. He has a good reading voice which is more than you can say for Kim Kardashian. (That ought to do it.)
For your Great Uncle Murray who won't help in the kitchen because he says he can't cook: Belinda Jefferey's The Salad Book. This isn't cooking, it's buying stuff, assembling it and having people say 'Wow'. "Basically, Murray", you can say, "it's food Lego".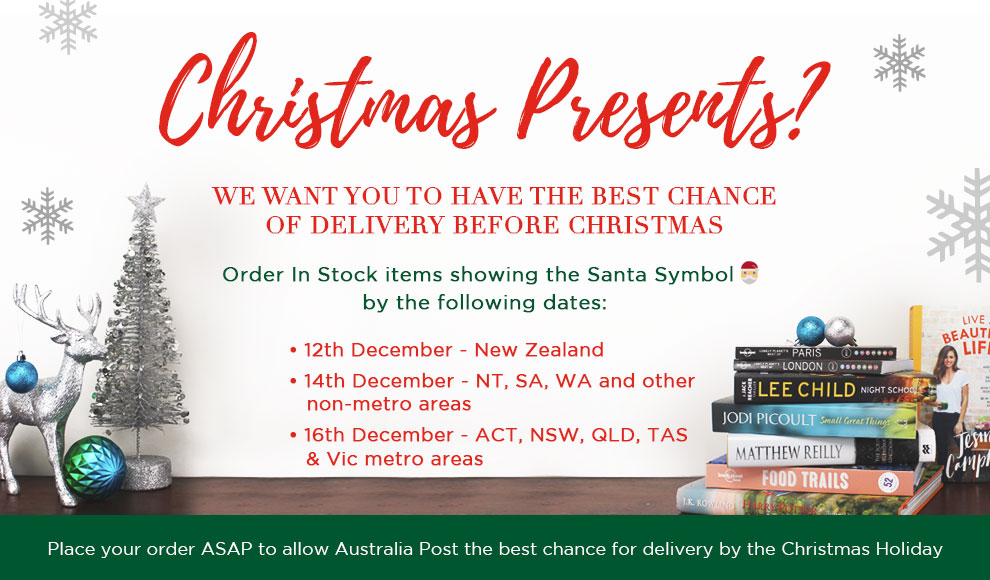 About the Contributor