HR Giger
by That Metal Man. 
"At its essence, Giger's art digs down into our psyches and touches our very deepest primal instincts and fears. His art stands in a category of its own. The proof of this lies in the intensity of his work and imagination, which I can only compare to Hieronymus Bosch and Francis Bacon in their powers to provoke and disturb." – Ridley Scott
If you believe that in space no one can hear you scream, you will have no doubt discovered Swiss artist, Hans Rudolf Giger, courtesy, of course, of Ridley Scott's 1979 sci-fi masterpiece, Alien. Beyond the Alien franchise and the creature concepts created by Giger for those iconic films, is a broad universe of work – dark and powerful images of demons and anatomic psychedelia. Giger's work began to appear in 1964, with his most famous book of artwork, Necronomicon, attracting the attention of director Ridley Scott.
Shortly before Giger's unexpected death in 2014, a SUMO-sized Art Edition was put together in order to pay homage to Giger's work. These incredibly special limited editions are a complete story of Giger's life and art, his sculptures, film contributions and iconic album covers (including, of course, the controversial and infamous Dead Kennedys album, Frankenchrist).
There are 3 versions of the book that collectors can order: book only; book + sculpture; book + sculpture + photogravure. The book-only version is numbered of 1,000 copies; the sculpture/photogravure versions are limited to 100 copies each. Each is signed by Carmen Giger / HR Giger Estate. The hardcover book with fold-outs in a clamshell box measures 36.7 x 50.0cm, with 400 pages. 
The most elaborate version includes both a relief sculpture (polyester cast relief, 50 x 50 cm) and photogravure Gebärmaschine (on archival quality paper, 43.5 x 60 cm) for hanging. The ready-to-hang relief is cast from an original polyester sculpture created by Giger in 1964, showcasing the artist's early interests of tachist painting and interior design. Fans of the Alien films will immediately identify.
The second version (also just 100 pieces produced) includes the relief sculpture only in addition to the numbered and signed book.
A better opportunity to secure a truly unique piece of dark surrealist history is unlikely to be repeated any time soon. We guarantee that you will be absolutely delighted with either of these 2 special editions, or, of course, the incredible hardcover book itself.
If you are interested in any of the 2 special editions, either HR Giger. Art Edition Nr. 101–200 'Relief' or HR Giger. Art Edition Nr. 1–100 'Relief + Photogravure', please contact Booktopia at info@booktopia.com.au.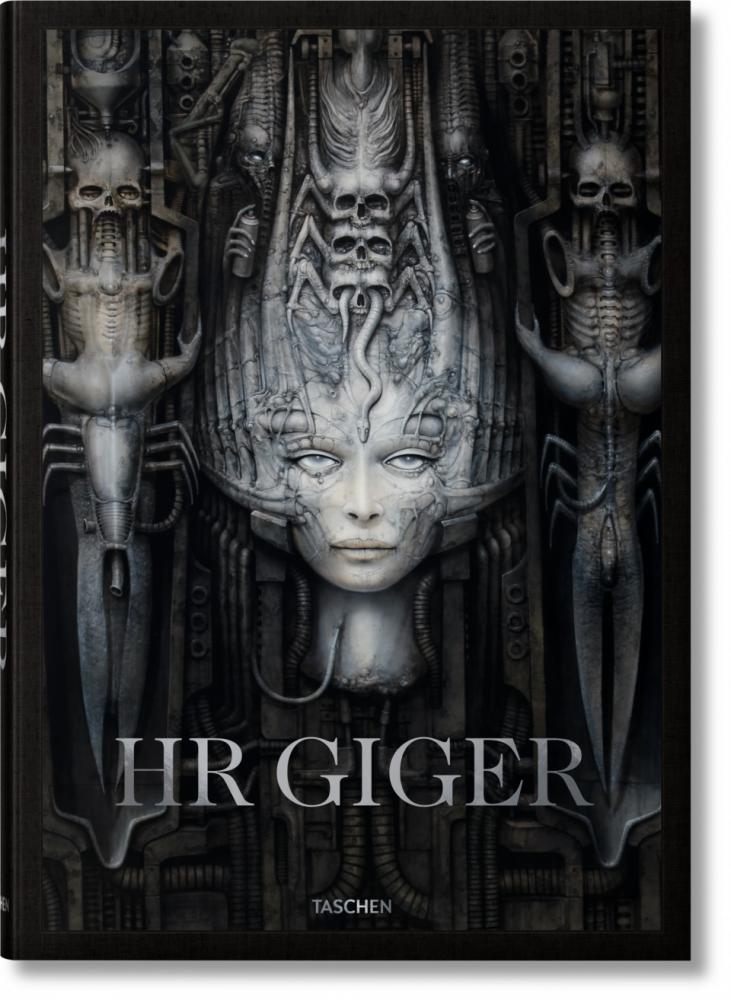 HR GIGER
Limited Collector's Edition of 1,000 numbered copies, each signed by Carmen Giger / HR Giger Estate.
Swiss artist HR Giger (1940–2014) is most famous for his creation of the space monster in Ridley Scott's 1979 horror sci-fi film Alien, which earned him an Oscar.
In retrospect, this was just one of the most popular expressions of Giger's biomechanical arsenal of creatures, which consistently merged hybrids of human and machine into images of haunting power and dark psychedelia. The visions drew on demons of the past, as well as evoking ...
About the Contributor