Australia. It's the home of renowned landmarks, sun-drenched beaches, a vast desert wilderness, Vegemite, kangaroos as pets, and of course… talented authors. Very talented authors.
These authors were acknowledged last night at the Prime Minister's Literary Awards, an awards ceremony that celebrates Australia's top literary talent and their contribution to the nation's cultural and intellectual dialogue.
Of the 30 shortlisted books, 9 authors took home a Prime Minister's Literary Award, in categories across fiction, poetry, non-fiction, Australian history, children's and young adult literature.
Winners will receive a tax-free prize of $80,000; joint winners will share the prize money.
---
Fiction (Joint Winners)

---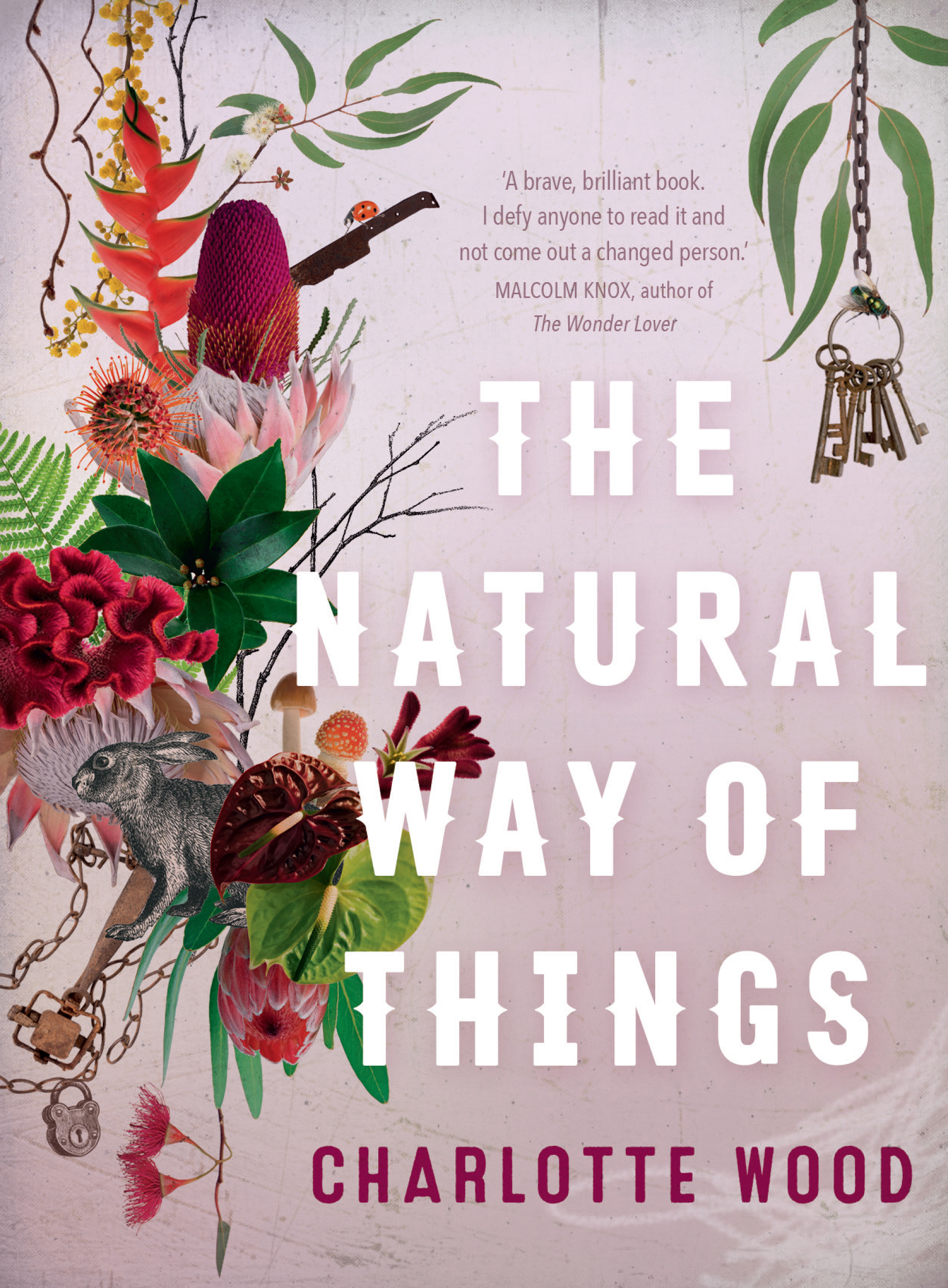 The Natural Way of Things
by Charlotte Wood

Review by John Purcell.
Charlotte Wood's latest novel, The Natural Way of Things, seethes with an anger the source of which doesn't seem to be the text itself. Speaking with her, she does admit on reading an early draft to being surprised at discovering this underlying anger in her novel.
Charlotte's last novel, Animal People, sought out the smoothed over hypocrisy of modern life. The sound of muffled laughter accompanied each page.
The Natural Way of Things is different. Different to her other work in many ways. There is Charlotte's crisp realism, her economy of words, her precision, but she has used these tools to conjure up an alternative present, one which sits frighteningly close to reality. A plausible dystopian vision.
The books opens with two women waking in some sort of prison, they have been drugged and are groggy. Neither woman can conceive of how they might have come to be in prison. Neither woman can make sense of the way they are being treated.
A few pages in and we find that these women are not alone. There are other women, and the one thing all seem to share is that they have been involved in some sexual scandal, or were the victims of sexual abuse, or were young women having fun. Too much fun, their incarceration seemed to declare.
Born of the incessant reporting of sexual crimes against women where the victim is made out to be the perpetrator, The Natural Way of Things takes this world only one or two steps forward. Shaming women in the media might not be enough for the next government. Australia has been guilty of locking up women for less in the past, and a future government might find it expedient to punish women for being victims of sexual crimes. This makes Charlotte angry, it seems. So she wrote The Natural Way of Things from this reservoir of anger without quite realising it. And what she has written will be one of the most talked about novels of the year. Because unlike a lot of us when we're angry, Charlotte kept her cool… Learn more
---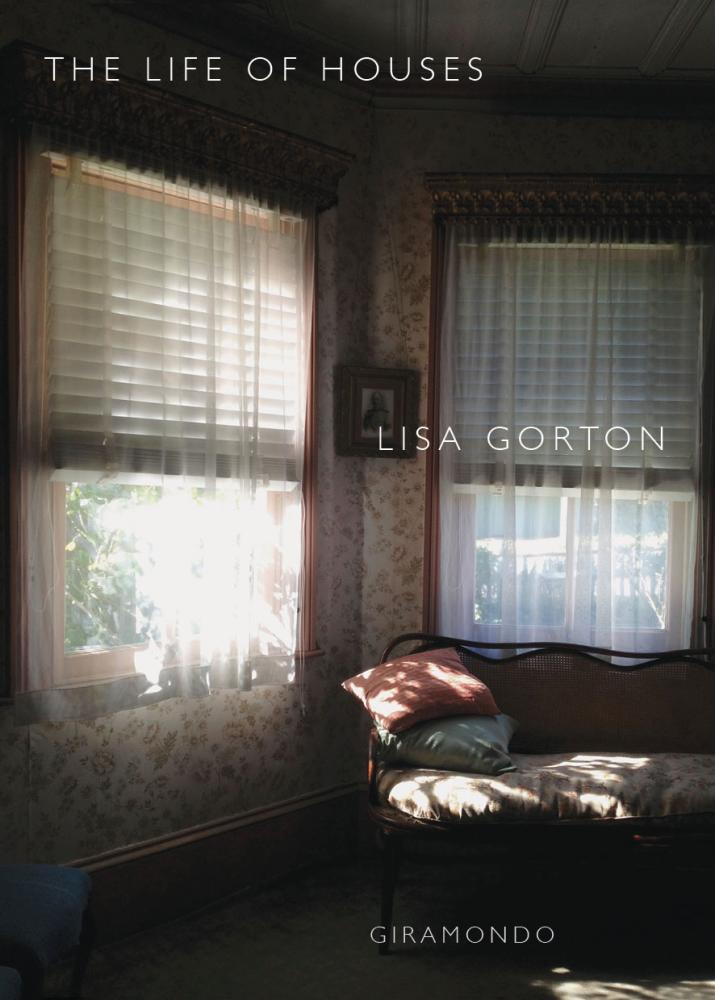 The Life of Houses
by Lisa Gorton

The Life of Houses explores, with a poet's eye for detail, the hidden tensions in one of Australia's establishment families.
These tensions come to the surface during a week in summer when Anna sends her daughter Kit to stay with her parents, and the unmarried sister who cares for them, in their old and decaying house by the sea.
Kit barely knows her grandparents; her mother is estranged from the family and has not taken her to visit them or the house in which she grew up. Recently separated from her husband, Anna sends Kit to them now so she can pursue a new love affair… Learn more
---
Poetry Winner

---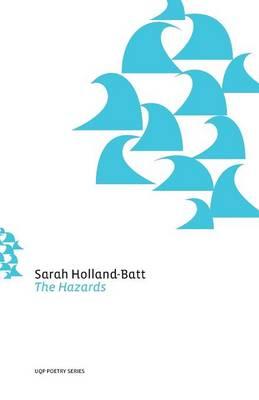 The Hazards
by Sarah Holland-Batt

Spanning poems written in the United States, Central America, Europe and Australia, The Hazards is a dazzling and inventive new collection from award-winning poet Sarah Holland-Batt. Opening with a vision of a leveret's agonizing death by Myxomatosis and closing with a lover disappearing into dangerous waters, Holland-Batt reflects a predatory world rife with hazards both real and imagined.
Her cosmopolitan poems careen through diverse geographical territory – from haunted post-colonial landscapes in Australia to brutal animal hierarchies in the cloud forests of Nicaragua, the still Danish interiors of Hammershoi and the serial killer stalking Long Island Sound – and engage everywhere with questions of violence and… Learn more
---
Non-Fiction (Joint Winners)

---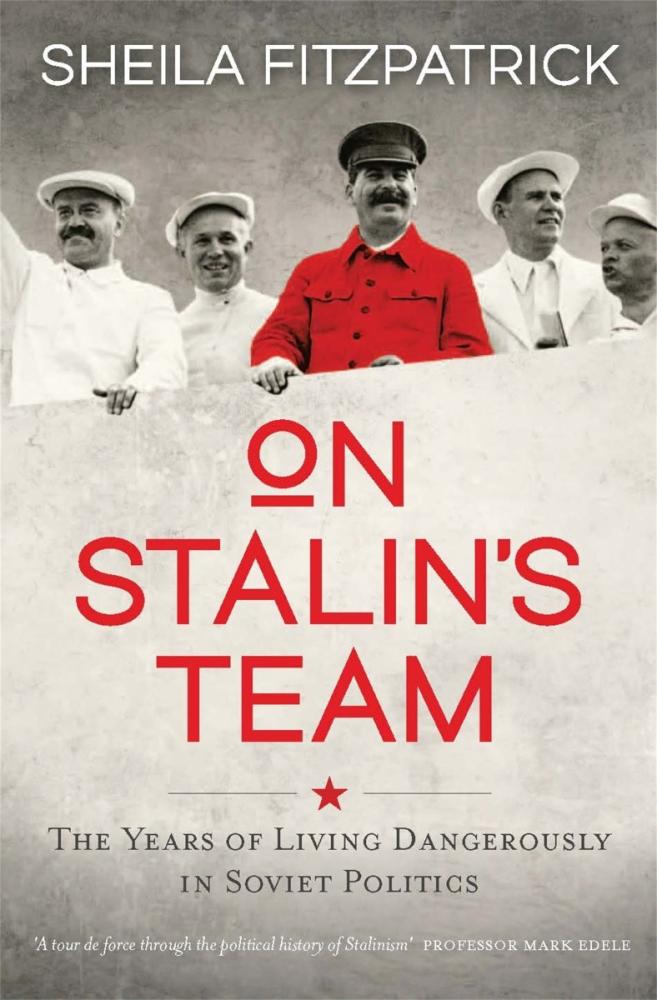 On Stalin's Team
by Sheila Fitzpatrick

Joseph Stalin was the unchallenged dictator of the Soviet Union for so long that most historians have dismissed the officials surrounding him as mere yes-men. On Stalin's Team overturns this view, revealing that behind Stalin were a dozen or so loyal and competent men who formed a remarkably effective team from the late 1920s until his death in 1953, when they accomplished a brilliant transition as a reforming 'collective leadership'.
Drawing on extensive original research, Sheila Fitzpatrick provides the first in-depth account of Stalin's dedicated comrades-in-arms, who not only worked closely with their leader, but constituted his social circle. Key team members were Stalin's number-two man, Molotov; the military leader Voroshilov, the charismatic and… Learn more
---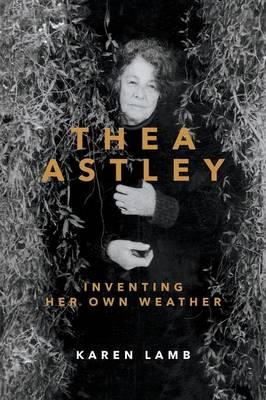 Thea Astley
by Karen Lamb

Thea Astley: Inventing Her Own Weather is the long-overdue biography of Australian author Thea Astley (1925–2004). Over a fifty-year writing career, Astley published more than a dozen novels and short story collections, including The Acolyte, The Slow Natives and, finally, Drylands in 1999. She was the first person to win multiple Miles Franklin awards – she won four. With many of her works published internationally, Astley was a trailblazer for women writers. In her personal life, she was renowned for her dry wit, eccentricity and compassion.
Karen Lamb has drawn on an unparalleled range of interviews and correspondence to create a detailed picture of Thea the woman, as well as Astley the writer. She has sought to understand Astley's private world and how that shaped the distinctive body of work that is… Learn more.
---
Australian History Winners

---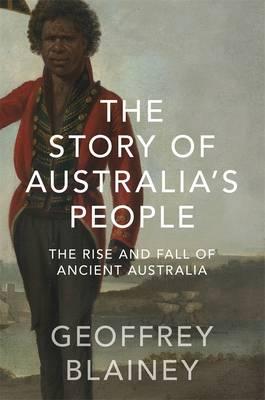 The Story of Australia's People
by Geoffrey Blainey

The vast, ancient land of Australia was settled in two main streams, far apart in time and origin.
The first stream of immigrants came ashore some 50,000 years ago when the islands of Australia, Tasmania and New Guinea were one. The second began to arrive from Europe at the end of the eighteenth century. Each had to come to terms with the land they found, and each had to make sense of the other. It was not – and is still not – an easy relationship, and the story of Australia's people is as complex as it is rich.
The long Aboriginal occupation of Australia witnessed spectacular changes. The rising of the seas isolated the continent and preserved a nomadic way of life as agriculture revolutionised other… Learn more.
---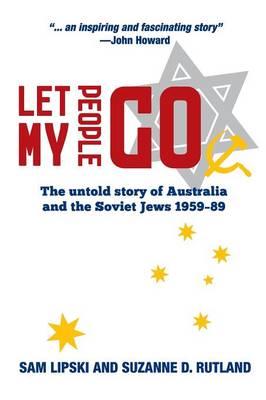 Let My People Go
by Sam Lipski and Suzanne D. Rutland

This story chronicles a largely unknown but important aspect of 20th century Australian political history during the Cold War, when the Communist leadership closed down many Jewish organisations and declared Zionism an ideological enemy. Soviet Jews often suffered hardships, not being allowed to enlist in universities, work in certain professions or participate in government.
For three critical decades, 1959-89, Australian Jews and their community leaders were deeply involved in the international Soviet Jewry movement, with distinctive contribution to international affairs by some leading Australians including Bob Hawke, Garfield Barwick and Malcolm Fraser. By any measure, Australia played a role… Learn more
---
Children's Fiction Winner

---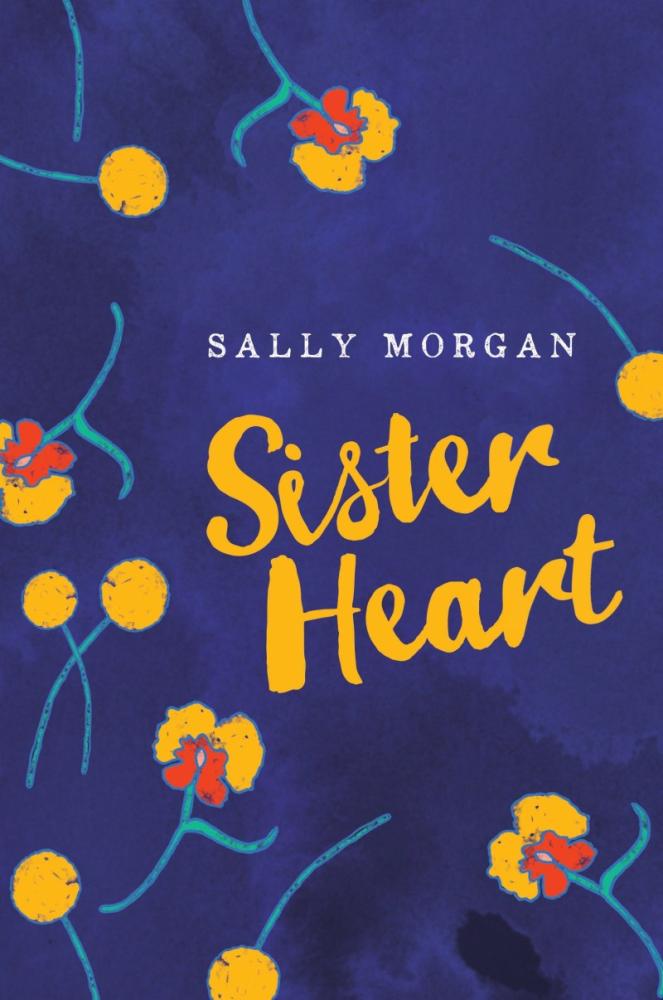 Sister Heart
by Sally Morgan

A young Aboriginal girl is taken from the north of Australia and sent to an institution in the distant south. There, she slowly makes a new life for herself and, in the face of tragedy, finds strength in new friendships.
Poignantly told from the child's perspective, Sister Heart affirms the power of family and kinship… Learn more
---
Young Adult Fiction Winner

---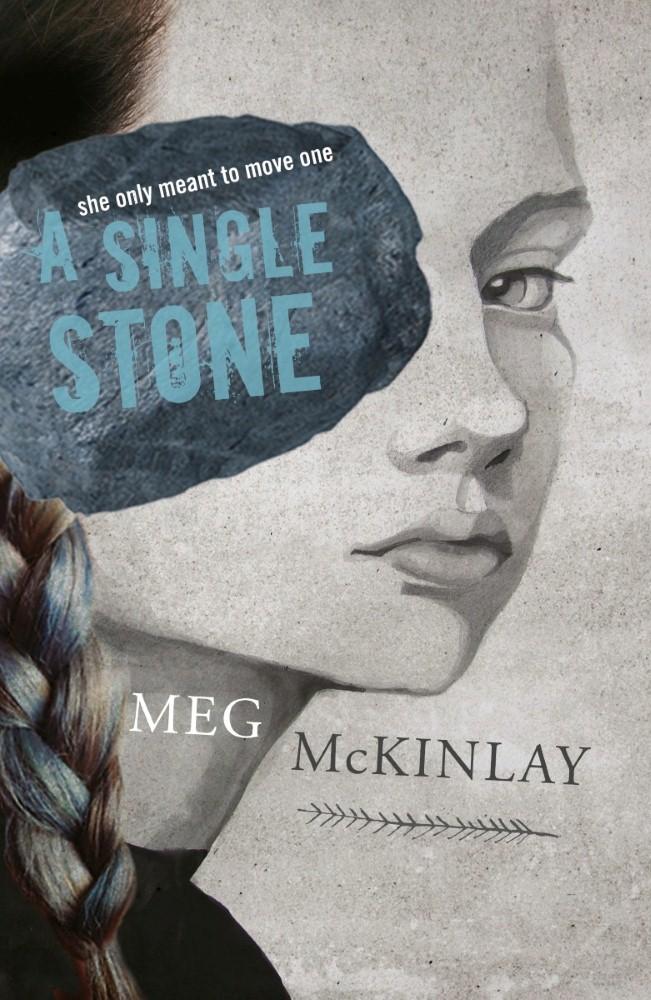 A Single Stone
by Meg McKinlay

Middle grade fiction with dystopian elements. Challenging and thought-provoking; affecting and beautifully crafted.
Every girl dreams of being part of the line – the chosen seven who tunnel deep into the mountain to find the harvest. No work is more important. Jena is the leader of the line – strong, respected, reliable. And – as all girls must be – she is small; her years of training have seen to that. It is not always easy but it is the way of the things. And so a girl must wrap her limbs, lie still, deny herself a second bowl of stew. Or a first.
But what happens when one tiny discovery makes Jena question everything she has ever known? What happens when moving a single stone changes everything?… Learn more
About the Contributor
Anastasia Hadjidemetri is the former editor of The Booktopian and star of Booktopia's weekly YouTube show, Booked with Anastasia. A big reader and lover of books, Anastasia relishes the opportunity to bring you all the latest news from the world of books.