Meredith Wild is a #1 New York Times, USA Today, and international bestselling author of romances including The Hacker and The Bridge Series. Living on Florida's Gulf Coast with her husband and three children, she refers to herself as a techie, whiskey-appreciator, and hopeless romantic.
Meredith now answers the Booktopia Book Guru's Nine Naughty Questions.
1. Headless washboard abs, a torrid embrace, the sprawling homestead, an elegantly dressed décolletage, or the vaguely kinky object against a dark background – what's your favourite type of romance cover and why?

I'm typically drawn toward the mystery of a vaguely kinky object, but when it comes to romance, I don't discriminate. I know beautiful saucy stories are hidden between all kinds of covers.

2. What is the secret life of a romance writer? What goes on between you and your keyboard (or quill) behind closed doors?

The secret life of a romance writer is probably far less glamorous than anyone may imagine. Writing the story of your heart, being true to your characters, and managing deadlines (and everything else) can be incredibly taxing, but always so rewarding at the finish. During daylight hours, I'm like anyone else with kids and normal life obligations. Once the house is quiet, though, I step into the world of my book and everything else falls into the background.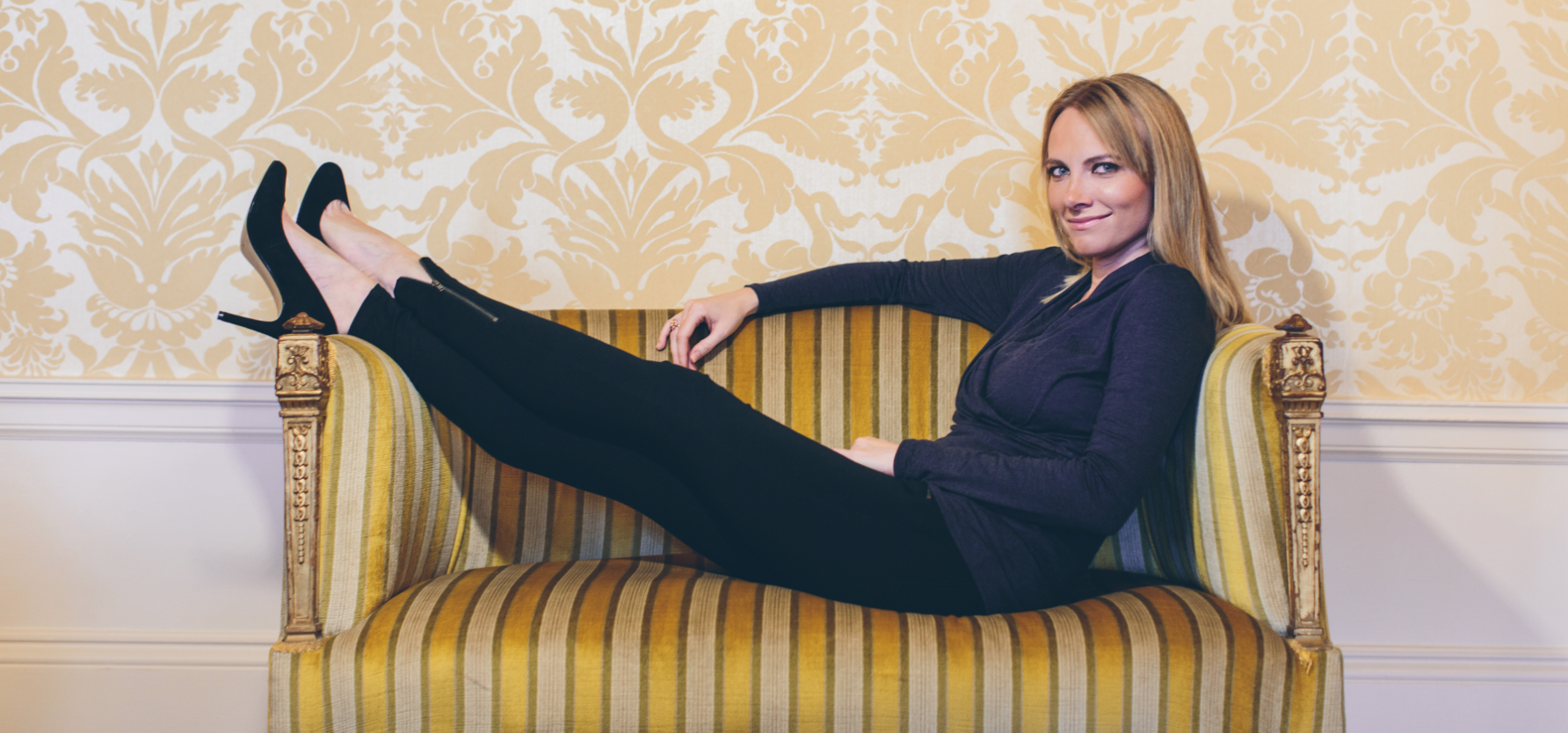 3. At the heart of a romantic story is the way in which the main characters reveal their true natures to each other. How much of yourself do you put into your characters, and have their stories been affected by your personal experiences?
No single character is a true representation of me or anyone else, but every character has a piece of me in them. I draw from my personal experiences and those around me when my characters start to come to life. After a certain point, they lead the way and tell me exactly who they are.
4. I'm interested in how you differentiate between romance fiction, erotica and porn. Are romance readers getting naughtier?
I think there are many degrees of naughtiness in romance fiction. Erotic romance, to me, includes a strong romantic story line and also graphic sex. Erotica is light on plot and high on steam. I don't personally associate the word "porn" with any type of literature, but it has its own place in the world of sexual entertainment. I don't see any of that as really new, as romance readers have been enjoying steamy stories for centuries. Erotic romance has definitely been brought into the mainstream spotlight in recent years though, attracting millions of new readers to the romance world. 
5. Please tell us about your latest novel. Did you have a secret alternative title while you were writing it?
I recently completed Over the Edge, which is the third book in the Bridge Series. This story follows three siblings trying to carve out their own path in New York City, and finding love along the way. Over the Edge is different from the others, as Olivia Bridge has not one love interest, but two. How she negotiates two flings turned relationships proves to be an intense, complex, and very sexy journey for her. In my head, I joke that this book should have been titled, Two Are Always Better Than One.
7. Romance writers are sometimes denigrated and asked when they'll write 'real' books – what do you tell the haters?
I'm lucky that the people in my world either don't feel this way or have the good sense not to tell me they do. In the grand scheme of things, I believe that what I do has value and purpose. Love and intimacy and understanding are things that this world can always use more of. Often, stories like mine bring couples closer, encourage women to be more sexually outspoken, or simply entertain those who are looking for a much-needed escape from the stresses of daily life. For all these reasons, I have absolutely no shame in what I do.
8. Romance readers love discovering new authors. Please tell us about five books you recently read and loved to bits.

Sugar Daddy by Sawyer Bennett, Say You'll Stay by Corinne Michaels, Dark Notes by Pam Godwin, Craving by Helen Hardt, Beg by C.D. Reiss.




9. Please tell us your favourite scene from your latest book, and why it's particularly delicious!
One of my favorite scenes from Over the Edge is when Olivia is rediscovering her love of painting, thanks to an unexpected push from one of her love interests, Ian Savo. Facing her fears and slipping back into her artist's skin is an emotional experience for her, but it's a really beautiful moment between them. At one point Ian tells her, "All your doubts, your flaws, your fear. Use all of it. Don't waste it because you think the world won't love every stroke." As an artist, I took those words to heart as I wrote them, knowing all too well how hard it is to put yourself out there and create.
Thank you for playing, Meredith!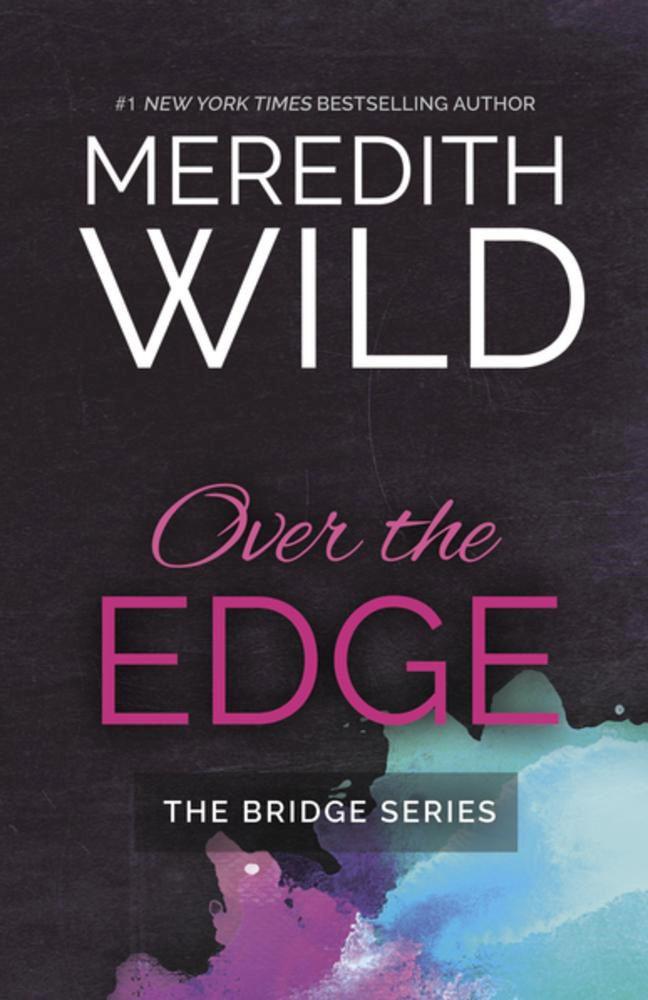 Over the Edge
Bridge Series: Book 3
Olivia Bridge has always been a good girl good grades, good friends, and a good job that her wealthy parents handed her. Desperate to carve out a life that is truly hers, Liv walks away from it all and takes on the challenge of helping her brothers open a chain of fitness centers in New York City. Just as she's beginning to find her footing in a new place, she's caught between two men who couldn't be more determined to turn all her goodness inside out....
About the Contributor
Anastasia Hadjidemetri is the former editor of The Booktopian and star of Booktopia's weekly YouTube show, Booked with Anastasia. A big reader and lover of books, Anastasia relishes the opportunity to bring you all the latest news from the world of books.